Print This Post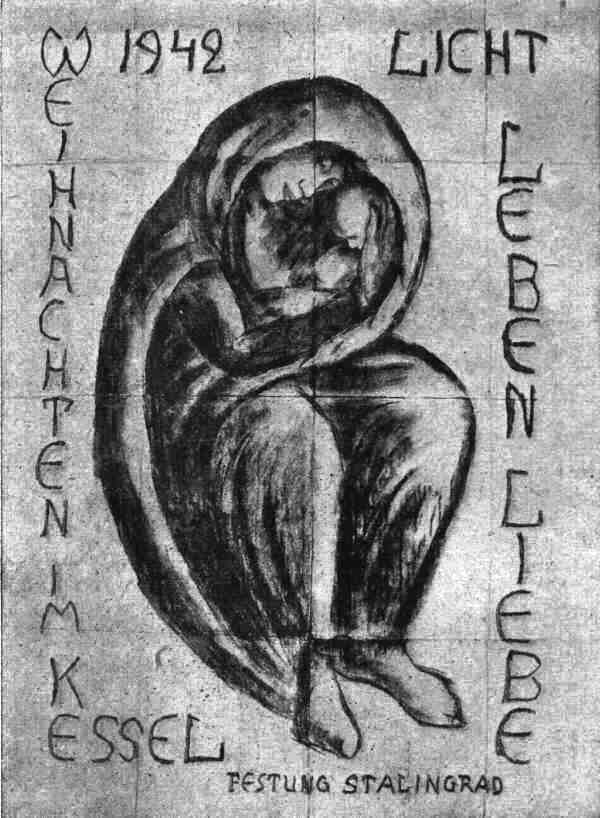 Dr Kurt Reuber was a pre-war Lutheran pastor but in 1942 was a Wehrmacht doctor in the 16th Panzer Division, tending the German wounded and dying in his dug-out in the steppe north-west of Stalingrad. Reuber was a gifted artist and to cheer up the wounded he drew a picture of the Madonna and Child on the back of a Russian military map as a Christmas decoration. When the drawing was finished, Reuber pinned it up in the bunker. Everyone who entered halted and stared. Many began to cry.
In a letter home Reuber wrote: "Christmas week has come and gone. It has been a week of watching and waiting, of deliberate resignation and confidence. The days were filled with the noise of battle and there were many wounded to be attended to. I wondered for a long while what I should paint, and, in the end, I decided on a Madonna, or mother and child. I have turned my hole in the frozen mud into a studio. The space is too small for me to be able to see the picture properly, so, I climbed on to a stool and looked down at it from above, to get the perspective right. Everything was repeatedly knocked over, and my pencils vanished into the mud. There is nothing to lean my big picture of the Madonna against, except a sloping, home-made table past which I can just manage to squeeze. There are no proper materials and I have used a Russian map for paper. But, I wish I could tell you how absorbed I have been painting my Madonna and how much it means to me.
"The picture looks like this… the mother's head and the child's lean toward each other and a large cloak enfolds them both. It is intended to symbolise 'security' and 'mother love'. I remembered the words of St John: light, life, and love. What more could I add? I wanted to suggest these three things in the homely and common vision of a mother with her child and the security that they represent. When we opened the 'Christmas Door', as we used to do on other Christmases (only now it was the wooden door of our dug-out), my comrades stood spellbound and reverent, silent before the picture that hung on the clay wall. A lamp was burning on a board stuck into the clay beneath the picture. Our celebrations in the shelter were dominated by this picture, and it was with full hearts that my comrades read the words: light, life, and love.
"I spent Christmas evening with the other doctors and the sick. The Commanding Officer had presented the latter with his last bottle of Champagne. We raised our mugs and drank to those we love, but, before we had had a chance to taste the wine, we had to throw ourselves flat on the ground as a stick of bombs fell outside. I seized my doctor's bag and ran to the scene of the explosions, where there were dead and wounded. My shelter with its lovely Christmas decorations became a dressing station. One of the dying men had been hit in the head and there was nothing more I could do for him. He had been with us at our celebration, and had only that moment left to go on duty, but, before he went, he had said: 'I'll finish the carol with first. O du Frohliche!' A few moments later he was dead. There was plenty of hard and sad work to do in our Christmas shelter. It is late now, but, it is Christmas night still. [There is] so much sadness everywhere".
The wording on the drawing is '1942 Christmas in the Pocket (literally, 'Cauldron'), Fortress Stalingrad' on the left, and 'Light, Life, Love' on the right. Dr Reuber died whilst in Russian captivity in 1944. His letter and the drawing were sent to his family, and they donated the artwork to the Kaiser-Wilhelm-Gedächtniskirche (Kaiser Wilhelm Memorial Church), on the Kurfürstendamm in Berlin (the war-damaged structure still stands as a memorial to those who died in the conflict). The work, known as 'Fortress Madonna', is there to the present day, and copies were sent to the Anglican Coventry Cathedral in England and a Russian Orthodox parish in Volgograd (the current name for Stalingrad) in Russia as signs of post-war reconciliation between former enemies.

Print This Post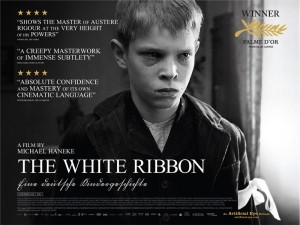 19th December. Finished reading 'Changing Places' by David Lodge, author of 'The Art of Fiction' and 'The Practice of Writing'.
17th December. Last night was in the Ulster Bank, Donegal Square East, at the launch of the 'Dictionary of Irish Biography', a collaborative project between Cambridge University Press and the Royal Irish Academy. Spoke with my old 'sparring partner' Seamus Heaney who launched the book.
16th December. Finished reading 'Writing in the Dark' by David Grossman which I had ordered from the Falls Library.
11th December.  Interviewed by Canadian Claire Delisle, a PhD student, who is writing on the subject of the qualities of leadership/what makes a leader [specifically within the Republican Movement].
Meeting with Richard Reed, School of Politics, International Studies, Queens University, who is writing his PhD on how loyalists are perceived.
9th December. Editing the programme for Féile an Earraigh [4th – 7th February].
8th December. Interviewed by Anna Bryson and Professor Seán McConville (Department of Law, Queen Mary, University of London) for the Irish Political Prisoners project. In his book 'Irish Political Prisoners, 1848-1922' McConville shows how punishment came to shape the nationalist consciousness and the part it played in the development of Anglo-Irish relations and the birth of the Free State/Republic of Ireland.
5th December. Finished 'Stalingrad' by Antony Beevor.
3rd December. At QFT to see 'The White Ribbon'. Disappointed and can't understand the passion some have for it. Outside the cinema I was surprised by a Basque who said that it was his second time seeing it!
1st December. At funeral in Milltown Cemetery of Violet Holland (who would have been 90 in January), a great woman who raised a great family in West Belfast, many of whom have been active in the community for close to forty years. At Christmas and New Year parties Violet and I would sing duets from the Big Band Era, particularly songs that featured in the Dennis Potter 1978 television series, 'Pennies From Heaven'.
30th November. Visit No Alibis bookshop on Botanic Avenue and buy 'The Art of Fiction' by David Lodge and 'A Room Of One's Own' by Virginia Woolf, both of which I have read several times before and enjoyed. David, the proprietor, recommended and gave me David Lodge's novel, 'Changing Places', as a present. In the Oxfam shop, down the street a little, I buy 'This I Believe' by Carlos Fuentes.

Print This Post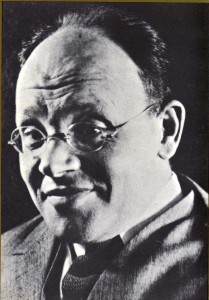 Last September I mentioned coming across the name of a Russian writer called Isaac Babel when reading 'Making An Elephant' by Graham Swift and wrote a little piece about him. Well, I ordered a book by him from the Falls Road Library which I have just finished, 'You Must Know Everything', and what a treat it is.
Babel was arrested by Stalin's repressive N.K.V.D. in May 1939 at his cottage in Peredelkino. Under interrogation and probable torture at Lubyanka, he allegedly confessed a long association with Trotskyites and engaging in anti-soviet activity. His trial was held in Buturka Prison and on January 27, 1940 he was shot on Stalin's orders for espionage. The Soviet officials informed Babel's widow that her husband died on March 17, 1941 in a prison camp in Siberia. Babel's charges were posthumously quashed in 1954. His seized manuscripts were never recovered though his published material and new material have been issued.
The preface to this collected, 'You Must Know Everything' (which was first published in 1970) was written by his daughter Nathalie in 1969. The two masters who influenced him the most were Gogol [whom he knew] and Maupassant. It is said that he struggled to combine the particular qualities of these two and was trying to achieve "a unique blend of Russian sensibility and French economy."
One introduction to a story quotes from an editorial that Gorky wrote (New Life magazine, November 1917) in reaction to the Bolsheviks seizing power, though the following year he made his peace with the Bolsheviks and rallied to the side of Lenin. He wrote: "Lenin, Trotsky, and their supporters, have already been poisoned by the corruptive virus of power, which is evident from their disgraceful treatment of freedom of speech and person, and of all those rights for which democracy has struggled… The workmen must understand that, with their skins and blood, Lenin is performing an experiment… that there are no miracles in ordinary life, that they must expect hunger, complete dislocation of industry, ruin of transport, prolonged bloody anarchy – and in its wake no less bloody and gloomy reaction. That is where people are being led by its present leader."
'Mosaic' has Comrade Shpitsberg giving a lecture titled, 'The all-forgiving personality of Christ and the vomit of Christianity'! He calls God 'Mr. God' and priests he refers to as 'potbellied sky pilots'. He describes all religions as the "shopwindows of charlatans and exploiters," denounces the Popes of Rome, bishops, archbishops, Jewish rabbis, and even the Tibetan Dalai Lama, "whose excrement is considered by the besotted Tibetan masses to have healing properties."
'Shabos Nahamu' is a very funny story based on a traditional Jewish tale, "a kind of farce, earthy and gently sarcastic", about a trickster who deceives first a wife, then her husband, of food and valuables.
The longest story, 'The Jewess', deals with "the impossibility of escaping from one's Jewishness, from one's own character, from one's historical circumstances", which is a fairly universal experience.
In another story a character, in a great phrase, complains about being "gnawed by the wild beast of memory, and sleep would not come."
In the appendices there is an interview with Babel from 1937 in which he quotes Goethe's definition of the novella: "it is a story about an unusual occurrence." He also speaks about why it is that he writes short stories: "Tolstoy was able to describe what happened to him minute by minute, he remembered it all, whereas I, evidently, only have it in me to describe the most interesting five minutes I've experienced in twenty-four hours. Hence the short story form. That must be the reason."
He was asked: You believe in short sentences. What do you think: should an idea by spun out or only hinted at, in a short story?
He replied: "That's a terrible misapprehension. I don't believe in short sentences. I believe in alternating short sentences and long ones, also that human thought needs punctuation marks. That's all."
Later, he speaks about adjectives! "My attitude toward adjectives is the story of my life. If ever I write my autobiography, I'll call it The Story of an Adjective. In my youth I thought that the sumptuous must be conveyed by sumptuous means. But I was wrong. It turned out that one must very often proceed by opposites… All my life I have nearly always known what to write, but since I tried to get it all on twelve pages, since I have restricted myself in this way, I have had to pick and choose words that are, first, significant; second, simple; and third, beautiful."
His friend George Munblit in a tribute to Babel published in 1964 quotes things that Babel said about writing: "It's wrong to think that talent for writing is a matter of being able to rhyme or think up abstruse, starling epithets and metaphors. That used to be my trouble, and I still have to squash these metaphors in what I write, just as some not very clean people squash the vermin they find on themselves. And this is why I say to you: avoid as much as you can indirect, refracted modes of expression, and the temptation to show off that way! Superior craftsmanship is the art of making your writing as unobtrusive as possible…
"In your search for the best way to express your ideas, always be guided by Pushkin's golden words: 'Precision and brevity are the prime qualities of prose.'"
Munblit says that Babel paused and suddenly, with a smile – he sometimes smiled in such a way that, looking at him, you felt you were warming yourself by a fire – added: "Only, don't think it's all that easy, precision and brevity. That's the most difficult thing, much more difficult than writing beautifully…"

Print This Post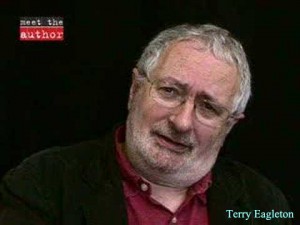 My friend Paul Larkin responds to a review by (the late Marxist?) Terry Eagleton who heaps praise on Fintan O'Toole's recent book, 'Ship Of Fools – How Stupidity And Corruption Sank The Celtic Tiger'. Paul writes:
Anyone, like me, who over the course of an adult lifetime has looked upon Terry Eagleton as a hero of the left must be wondering what is going on. Many would have read his paean of praise to Fintan O'Toole in The Guardian recently with a rising sense of  nausea; not least because Eagleton (not for the first time – see below), uses the worst of pro-colonial stereotypes whilst lauding O'Toole's new book. This is not just a case of my Manchester Irish gorge rising, Eagleton is now being dissed in the liberal English Guardian for being, or aspiring to be, clever  for the entertainment of those at the "top table". Is Eagleton trying to give his roots a blue rinse?
For those who know little of Terry Eagleton; suffice to say that this Salford Irish intellectual (yes, where this blogger was also born) raised an unashamedly Marxist standard in the battle of big ideas in the 1970s. Since then he has produced an amazingly prolific output of books. There is a useful profile of Eagleton in The Guardian, following the publication of his memoir.
The first book by Eagleton that I ever read   – 'Criticism and Ideology – A Study in Marxist Literary Theory' – was first published in 1976 at a time when (as Eagleton points out) the left believed that it was in a fairly strong position but was actually staring into an economic slump and full-blown Thatcherism. There is not space here to list all of Eagleton's achievements but speaking personally I always liked Eagleton and was proud of him because: a) he never shied away from his Manchester Irish Catholic background; b) he seems to be genuinely non-sectarian and interested in all ideas and movements on the left; c) he has never changed (until now perhaps?) the essence of his beliefs.
To cap the above points, and perhaps because of them, Eagleton has generally brought a large dose of common sense to his razor sharp arguments. He very accurately describes left wingers, for example, as often having "an inflated estimate of minor disagreements" or having "impatience with bourgeois thought".  Both descriptions will be recognised by any working-class lad or lass who have had the misfortune to sit through a meeting with intellectuals seeking to dispute the actual follicle count on Lenin's bald pate. Unlike much of the Marxist left, Eagleton has a natural inclination to wrestle with issues that concern the vast majority of 'ordinary' people. For instance, what he calls the "intractable problems of humanity's relationship with nature", a subject which many a serious, wispy bearded revolutionary in his student garret would describe as being bourgeois tosh (before finally taking a full time job with Earthwatch and growing organic croissants in Oxfordshire).
I will come, dear, patient readers to my gripe with Terry Eagleton in a moment. What I wish to make very clear is my previously unbridled admiration for Terry Eagleton. Overall, I would argue that his literary and economic analysis is characterised by the fact that he insists that there is always a bottom line in ideas and the complex weft of how society treats ideas and artistic production.
Ideology, theory (and even a faith of sorts for Eagleton), permeates everything and everything is definitely not just relative and without necessary meaning. Yet Eagleton has shown that the revolutionary left has failed to cement whatever gains it may have made in the boom years of the late 1960s and, by the 1990s early 2000s, the 'anything goes' approach has been augmented by a 'theory is dead' and a 'so, by the way, is spirituality' approach by many intellectuals. Of course, those who wish to promote the individual in favour of the communal are simply arguing for greed and, to their shame, now include a good number of former socialists.
So this sets the scene when, in May 2007, I opened a copy of The Guardian and read Terry Eagleton's review of Joseph O'Connor's North American civil war book – 'Redemption Falls'.
Amongst other things, which I agreed with, Eagleton said two things which appalled me: 1) Estranged from the metropolitan culture, Irish writers made it up as they went along, cobbling together bits and pieces of other people's traditions to compensate for the fact that they lacked a canonical literary heritage of their own; 2) Irish writers may have bent the rules of realism, but the joke is that O'Keefe is not so improbable a figure. Several of the anti-colonial Young Irelanders on whom he is based had almost equally flamboyant careers. In his wanderings around the globe, he proves that if the Irish are a cosmopolitan race, they have the British to thank for it.
The O'Keefe referred to above is a character in O'Connor's novel but what is this rubbish about Irish writers making it up as they went along? Moreover, the statement that Irish writers lack a canonical heritage completely ignores the influence (as one very important example) of literature in Irish (Gaeilge), which has a continuum going back to the 12th century and earlier. Just as one example 'Lebor na hUidre' – The Book Of The Dun Cow – was probably completed at the end of the 11th century and there is not space here to list the treasures of Irish literature which are contained within its vellum pages. They can be studied here.
Let's just leave it with a reference to the Táin Bó Cúailnge (The Cattle Raid At Cooley) which can be read in 'Lebor na hUidre'. As I write this essay I am looking at a Graphic Novel version of this very same story on my shelf. I sense the roar of a canon here.
The fact is that of course we 'non-metropolitan' Irish do have a canonical heritage but the fracture came not in the canon but in the language most of us use to invoke that canon. Was this point not the central issue in Ulysses, where James Joyce achieves the superhuman feat of writing Irish in his head and English on the page? As for point two above – we have the British to thank for being a cosmopolitan race? Aodh Mór Ó Neill was regarded as the third greatest military general of his age and most of the Gaelic aristocracy in the 17th century spoke at least four or five languages and had family members right across Europe. What is Terry Eagleton talking about?
I hope readers now understand why I spent some time explaining my admiration of Terry Eagleton, the better to understand my crushing disappointment when reading his review which can only reinforce English colonialist stereotypes about the Irish and our lack of a 'native' canon, or culture. Anything good that ever came out of Ireland, we got from the Brits of course and the rest we just made up as we went along with our peasant natural rhythm. Sound familiar?
So why raise all this now when Eagleton wrote his article in 2007? Because he has gone and done the same thing again.
In The Guardian on November 28th last, Eagleton reviewed Irish Time's journalist Fintan O'Toole's book 'Ship of Fools  – How Stupidity and Corruption Sank the Celtic Tiger'.
Now, two years down the road, my sense of deep disappointment with Terry Eagleton has turned to anger. In this latest review, Eagleton describes O'Toole's book as being "superb polemic" and I look in vain in the review for a Marxist dialectical argument that would take O'Toole's points onboard and then give an analysis of a country that has still not shaken off the 'C' word – Colonialism.  Devil a bit of Marxist analysis there is in this review, which has the feel of an academic cozying up to The Man and bad cess to Eagleton anyway for singing the praises of a mouthpiece for partition in our country (which in fairness to Fintan O'Toole has always been the position of the 'Liberal Protestant' Irish Times).
It gets worse. Eagleton's latest book review contains just about every stereotype of Irish people you ever heard!
(I now paraphrase) They all went to school together. They are the (financial) Wild West of Europe. They are one of the (economic) basket cases of modern Europe.
And here is a direct quote from the Eagleton review that describes Ireland as these two formerly unlikely bedfellows (O'Toole and Eagleton) see the country and its people: "Palms are greased, backs scratched and old pals promoted, often without much sense that this is anything other than the natural thing to do. The discrepancy between formal and informal codes in the country, between official behaviour and nods and winks, bulks large. Stretching a point or turning a blind eye is rife, in ways that would scandalise many a German or American. What may be agreeable in personal terms can prove lethal in public ones. It is the kind of thing that can happen in a country where everyone seems to have been at school with everyone else."
So once again the message is reiterated: all this palm greasing wouldn't happen in civilised countries like Germany or America (it's too sensitive to actually mention the UK but you get the inference). Palm greasing happens in Sicily, doesn't it? Oh yes and South Armagh, Finglas and Limerick because the Irish, like our cousins the Sicilians make 'Cosa Nostra' – Our Thing – up as we go along because we have no native canon of fiscal rectitude, unlike the Brits and the Americans. Would you give over Terry Eagleton! What are you doing jumping into bed with the likes of Fintan – "I can see where Ulster Unionism is coming from" – O'Toole?
In fact, this latest promulgation of anti-Irish stereotypes by Terry Eagleton is so bad that a liberal Guardian reader wrote to the paper the following week to complain about it (if one letter of complaint was published there were probably more).
William Coupar from Brighton wrote to the letters column of the Guardian Review (5th of December) basically asking whether Eagleton had forgotten that Ireland was a "marginal" country like Iceland with "poor land".  William then goes on to say (and I quote):
"Terry Eagleton's review suggests that he doesn't comprehend this. How skittishly High Table of him to suggest that a return to third world status would be a just dessert for the land of his forefathers."
William Coupar's letter spoke what I felt.
I wrote this essay very reluctantly. Readers should also be aware that I wrote privately to Terry Eagleton in 2007 expressing my unease at his review of 'Redemption Falls'. I sent the letter to Terry Eagleton's then university department in Manchester. After several weeks without a reply, I rang the departmental secretary who confirmed that my letter had arrived. I'm still waiting for a reply.
Come back to us Terry.

Print This Post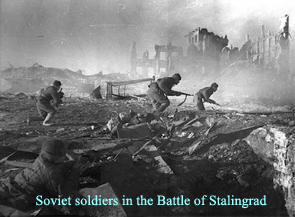 I have just finished Antony Beevor's 'Stalingrad' [1998] and am still disturbed by the descriptions of almost universal cruelty on all sides. World War II cost the Red Army nearly 9 million dead and 18 million wounded. Only 1.8 million prisoners of war returned alive out of more than 4.5 million taken by the Wehrmacht. Russian civilian deaths are believed to be around 18 million, bringing the total war dead of the Soviet Union to over 26 million, more than five times the total of German war dead.
At Stalingrad Germany and its allies lost an estimated half a million men. The Battle of Stalingrad lasted from August 21, 1942 to February 2, 1943.
Stalingrad has gone down as one of the epic stories of resistance and human endurance. Hitler, obsessed by humiliating and destroying his former ally, Stalin, lost sight of his initial military objectives [securing the oilfields of the Caucasus] and ultimately lost the war through the loss of his Sixth Army. He lost the war because Russia's sacrifices bled the Wehrmacht to death "far more surely than any western theatre" of war.
Stalingrad roused left-wing sculptors, painters, novelists and poets, such as Pablo Neruda, who in his Nuevo Canto de Amor a Stalingrado wrote a poem of international love to a city whose name had brought hope to the world.
Save me a fragment of violent foam
Save me a rifle, save a plow for me
And let them place it at my grave
With a red ear of grain from your soil,
That it be known, if there be any doubt,
That I died loving you and you loved me,
And if I did not fight in your waist
I leave in your honour this dark grenade,
This song of love for Stalingrad.
Shostakvich's Eighth Symphony was subtitled the Stalingrad Symphony and the government portrayed it as a memorial to those killed in the battle. Shostakovich said: "I tried to express in this work the experiences the people had gone through, and catch the terrible tragedy of the war. The Eighth Symphony, written in the course of 1943, is an answer to what happened in this difficult time."
Beevor reports that one German officer lived in a large bunker, big enough to contain a piano on which he played Bach, Handel, Mozart and Beethovens' Pathétique Sonata. The Sixth Army's favourite song was Das Wolgalied, to a tune by Franz Lehár: "There stands a soldier on the Volga shore, keeping watch there for his Fatherland."
The Soviet propaganda department played songs to depress and make homesick their enemy soldiers. They were advised by people like the German communist writer and poet Erich Weinert, who had been a member of the International Brigades in the Spanish Civil War, and the Hamburg-born socialist Willi Bredel who had been imprisoned by the Nazis in the 1930s, later fled, and published Die Prüfung (1934), a novel describing the Nazi concentration camps.
However, one of the most poignant responses was the piece of art drawn by Dr Kurt Reuber, a Wehrmacht medical officer and pre-war Lutheran pastor. But I shall deal with that separately.

Print This Post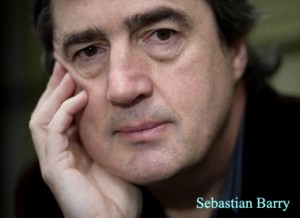 This is a wonderful novel by Sebastian Barry and won the Costa Prize in 2008. For reasons that would be clear to cineastes, it made me wonder if Sebastian Barry had ever seen the film, 'Madame X'!
Roseanne McNulty, an Irish Protestant, who came through the Tan War and Civil War is one hundred years old and the asylum in which she has lived forever it seems is due to close. She decides to write her history and hides it under the floorboards. Her psychiatrist, Dr Grene, has become fascinated with Roseanne and independently delves into her history.
Chapters alternate in two first person narratives and it makes for a fascinating read. This is Roseanne, thinking about memory:
"Perhaps in later years I heard versions of that night that didn't fit my own memory of it, but all the same, there was always one grand constant, that I had stopped in my path to fetch Fr Gaunt and told my tale to the Free State soldiers, either at my father's bidding or by  my own instincts. The fact that I never saw the soldiers, never spoke to them, never even thought of doing so – for would that not have put my father possibly in further danger? – is in the informal history of Sligo neither here nor there. For history as far as I can see is not the arrangement of what happens, in sequence and in truth, but a fabulous arrangement of surmises and guesses held up as a banner against the assault of withering truth."
And here is a great image of old age: "How we decide not to allow the fact that our skin is drooping down our jaws and coming away underneath our chins like plaster detaching from its laths in an old-fashioned ceiling."

Print This Post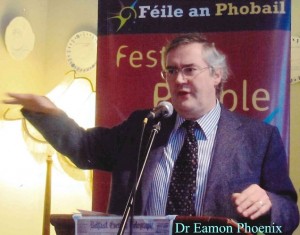 28th November.  As chair of Féile I introduce historian Dr Eamon Phoenix and Dr Jörg Rademacher who are speaking about the visit of James Joyce to Belfast exactly one hundred years ago. The event is co-sponsored by the 'Belfast Telegraph' and Féile an Phobail.
27th November. Picked up Jörg Rademacher at Aldergrove Airport for tomorrow's lecture on Joyce.
25th November. In my local Gransha, second-hand shop, for £1 I buy a copy of Sebastian Barry's novel 'A Long, Long Way', which was shortlisted for the 2005 Man Booker Prize.
Picked up German journalist, Christian Steinhagen, from Aldergrove Airport. He is here to write a feature about Belfast and the lecture to be given by his fellow countryman about James Joyce this Saturday.
23rd November. Finished 'The Secret Scripture' by Sebastian Barry – and what a treasure, what a find! I was briefly introduced to him in Dublin about ten years ago but was stupidly prejudiced against him. He is a brilliant writer.
20th November. On holiday in the Algarve, Portugal, but later go to Lisbon to do some research. Visited Mosteiro dos Jerónimos and the tombs of Vasco da Gama, the explorer, and the poet Luis de Camõens (author of 'Lusiad'). A poem about de Camõens inspired Robert Browning to suggest to his wife, Elizabeth Barrett Browning, that she should title her intimate series of poems, 'Sonnets from the Portugese'. And so she did!
Also buried within the monastery are the remains of Fernando António Nogueira Pessoa, poet, writer and critic who died of cirrhosis at the age of forty seven in 1935.  His remains were removed to the monastery on the fiftieth anniversary of his death.
His portrait featured on the 100-escudo banknote. The US critic, Harold Bloom, once referred to Pessoa as the most representative poet of the twentieth century along with Pablo Neruda. Pessoa wrote under several heteronyms – imaginary characters/names which allowed him to write in the voice, style and manner of many fictional poets. On three sides of his tomb short verses from three of his main heteronyms are quoted.
In agony, with a sudden attack of arthritis in my ankles, I reached the British cemetery in the Estrela quarter to visit the grave of Henry Fielding, though he was not for receiving me. Or rather the caretakers of the British cemetery weren't. They knocked off at 1pm and I arrived at 1.10pm but the guidebook does not mention that the cemetery closes early. Fielding was a novelist and playwright, author of 'Tom Thumb' and 'Tom Jones' and the 'Journal of a Voyage to Lisbon'.
Whilst in the capital, I could find little information about Alexandre Manuel Vahia de Castro O'Neill, one of the founders of the Lisbon Surrealist Movement and who is of Irish descent.
19th November. Unable to make the launch in Dublin of 'My Mother Always Used To Say' compiled by Valerie Bowe for Currach Press, to which I contributed. The proceeds from the book will go to the Kitty Whittle Fund in Dublin to provide education bursaries for lone parents.
I wrote that my mother, Susan, was devastated when her mother, my Granny White, died in 1959. I often found her crying when the song, 'A Mother's Love's A Blessing' came on the radio.
A mother's love's a blessing, no matter where you roam.
Keep her while she's living 'cause you'll miss her when she's gone.
Love her as in childhood, though feeble, old and grey,
For you'll never miss your mother's love till she's buried beneath the clay.
13th November. Presented Roisin Duffin of Colaiste Feirste with an iPod for coming first in Féile's short story competition in the 14-16yr category.
11th November. As chair of Féile an Phobail, I, along with Jenny Gillespie [events manager] and Elsie McLoughlin [marketing officer], were interviewed by Maria McCourt and Michael McAdams about Féile which has been nominated for an Aisling culture and arts award.