Print This Post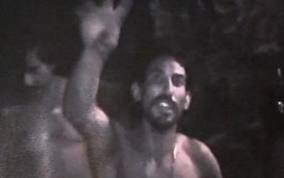 Wrote a feature for yesterday's Andersonstown News on the Chilean miners who are still trapped below ground. I called the piece, 'Esperanza, Spanish for "Hope"'. Here it is:
The weather on Thursday, August 5th, wasn't bad. You might have been getting ready for work or were on holiday or, as it was festival time, looking forward to Brian Kennedy in the West Club or Lennie Henry in Andersonstown Leisure Centre.
I remember one August as a kid in Corby Way having done something bold and as punishment being put to bed at five o'clock by the boss, my mother. I could hear the other raucous kids laughing, screaming and playing outside and every minute of my confinement represented an hour of total agony! I was still pining and feeling sorry for myself even when darkness fell, the children were called in, had their supper and had gone to bed.
From that tiny experience I have, to this day, a sense of how agonisingly slow the passage of time can be, despite on other occasions spending seven-day periods in Castlereagh or years in prison.
On Thursday, August 5th, three hundred miners went to work as usual in the gold and copper mine of Copiapó, Chile. Some time into the shift there was an explosion and the roof caved in. Whilst the majority escaped, thirty three men were trapped about three miles from the entrance, at a depth of 2,300 feet and were widely considered to be lost.
This awfulness of being buried alive reminded me of the explosion on board the Russian submarine Kursk, some years ago, with the stricken vessel lying helpless on the ocean floor. The world was initially told that all 118 crew had died immediately only for it to have been discovered from notes found on the body of the Captain that he and 23 others had survived in the dark for several days before being asphyxiated.
The worst was feared for the Copiapó miners but then after seventeen days a tapping was heard on a drill. The men had found shelter in a tiny cavern, had survived on a jar of peaches and small amounts of tuna and mackerel and were able to drink water from machinery tanks.
They had lost about 22 pounds each and were surviving in a temperature of almost 100 degrees and 95 percent humidity.
When news of the remarkable story of survival was announced jubilant crowds filled the streets of the capital, Santiago, and hopeful families set up base at the rescue camp.
However, the magnitude of the rescue operation meant that it would be months before a large enough bore hole could be drilled.
Everyday the people of Chile and South America follow with pride, fascination and sympathy the lives of the trapped men: thirty two Chileans and one Bolivian, whose ages range from 19 to 63, and their families. Experts have been brought in to advise on their psychological and physical health and they have received messages of support from former Brazilian footballer, Pelé; and four of the 16 Uruguayans who in 1972 survived 72 days at 30 degrees-below-zero in the snow-covered Andes after their plane crashed, and stayed alive through cannibalism by eating the flesh of friends killed.
The buried miners have set a record for the most time anyone has survived trapped in a collapsed mine. They have done so by organising themselves into a micro-society with the shift foreman, Luis Urzua, in overall charge. They also have adopted roles as 'a priest', 'a TV presenter' and 'a poet'. The 'doctor', Yonny Barrios, did a short nursing course twenty years ago. Supplied from the surface with medicines through a small bore hole he vaccinated all the men for flu and pneumonia, takes blood samples and monitors their health. As the rescue hole reaches them they will need to be in shape to shift 4,000 tons of fallen rock.
The resourcefulness of human beings is incredible. The bore hole, their current lifeline, is only four inches in diameter, yet down it has been sent collapsible cots so that the men can sleep on a dry surface, chemicals for sanitation, clothes and food, a video camera and Bibles and rosary beads.
Victor Zamora, who never wrote a verse in his life, wrote a small poem about their first 17 days cut off from the world:
Our spirits are high
We have to organise ourselves.
We have to plan together and pray
Ask God that the bore hole arrives in time.
Three weeks go by and this noise doesn't stop
One bore hole goes by us,
Another only half way down.
Listen to me God, we can't take anymore.
Chile we are in your hands.
Last week there was joy for one of the miners, Ariel Ticona, whose wife Elizabeth gave birth to a girl whom she christened Esperanza, Spanish for 'Hope'.
The company who own the mine, which it opened without fulfilling minimum safety requirements, has filed for bankruptcy, leaving its workers penurious. However, an appeal for new jobs for the trapped men and their co-workers resulted in no fewer than almost 1,200 offers, many with safer and more advanced mines and all of them are surface roles such as drivers or electricians.
Of course, their ordeal is not over yet.
But anytime you are feeling down or have a sore head or are feeling bored with what's on offer out there (or you have been chastised for being bold and have been put to bed by the boss) think of these poor men trapped underground, who, despite their predicament and what is still in front of them, smile and hope and pray and are determined to reach the surface, are determined to live and be reunited with their loved ones.

Print This Post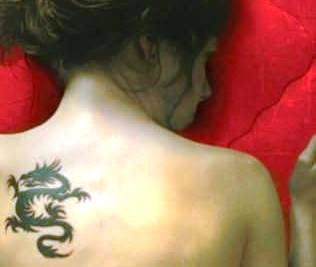 Finished 'The Girl With The Dragon Tattoo' which I found tedious and long-winded. Derivative 'Silence Of The Lambs'. Cannot understand the sensation around Stieg Larrson's trilogy; and although my brother-in-law bought me all three as a present in August I doubt if I shall read the other two. I felt the same about Harry Potter – couldn't wait to finish one that I was reviewing for the BBC, not because I awaited the denouement with baited breath but because it meant I could get back to reading something meaningful!
'The Girl' is full of infuriating psycho-babble and around page 400 we have the usual stuff where the  killer is asked by the current victim what exactly he does with the bodies, his modus operandi, etc., and the killer explains, etc., only for the victim to escape (like in all those B-movies) and escape with all the evidence he needs!
"You enjoy torturing and killing women…?"
"I don't think so really. If I do an intellectual analysis of my condition, I'm more of a serial rapist than a serial murderer. In fact, most of all I'm a serial kidnapper. The killing is a natural consequence, so to speak, because I have to hide my crime.
"Of course my actions aren't socially acceptable, but my crime is first and foremost a crime against the conventions of society. Death doesn't come until the end of my guests' visits here, after I've grown weary of them. It's always so fascinating to see their disappointment."
Disappointment! You can say that again!

Print This Post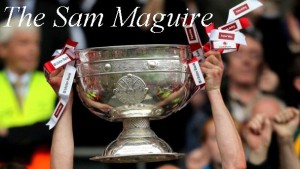 Yesterday, we were in Croke Park for the all-Ireland. Down weren't up to it and although Cork beat them by only one point, the margin of victory could have been much greater but for this and that. Cork 0-16: Down 0-15.
Nevertheless, one of the best days out for a person who was born in or lives in Ireland, or has made Ireland one's home. The best book ever on the GAA is Tom Humphries' Green Fields.  Should be compulsory reading for kids.
Feature on memory published in today's edition of Andersonstown News.
17th September. At opening night of 'Stormont', a satire by Sean Crummey, in Theatre at the Mill, Newtownabbey. Though the plot was based on a very tenuous premise (a hostage-taking situation in Stormont involving as victims, Ministers Gerry Kelly and Michael McGimpsey, by environmentalists) the audience loved it and Sean Crummey as Kelly and McGimpsey was brilliant.
14th September. Belfast Media Group bursary awards in St Mary's tonight. Made the Siobhan O'Hanlon presentation to Joseph Gillen.
Was interviewed by post-graduation student Joanna Cordeiro from Brazil who is researching the influence of international events on the peace process.
Wrote a feature for the 'Andersonstown News' on the subject of memory.
13th September. Went to see 'A Night With George' in the Opera House starring actress Donna O'Connor which she co-wrote with Brenda Murphy. It was hilarious and great to see Donna (who used to work at Féile an Phobail) take so confidently to the big stage. At first I was worried that it was going to be one long moan about the life of a republican prisoner's wife but in the second half the narrative really took off and Donna was in her element and got a standing ovation!
12th September. Finished 'The Paris Review Interviews Vol. III'. What a great series for readers and writers alike. And I have started Vol. IV – what am I going to do when I have finished it. Am also reading the Steig Larsson books and a little gem, GK Chesterton's autobiography picked up for 25p at the weekly Sunday car boot sale in the Kennedy Centre car park!
10th September. Went to QFT to see Copie Conforme (Certified Copy) starring Juliette Binoche and William Shimell, one of the most pedestrian and pretentious films we have seen in years, or, as Leslie dubbed it, Certified Crap. Sitting next to us was Anne Devlin, the writer, and her husband, who really liked the film. Made the mistake of asking Anne had she seen that other crap film The White Ribbon but she loved it as well. Clearly, I am missing the film gene.
6th September. Interviewed by Padraic McGeever for his thesis, 'the armalite and ballot box strategy of the Provisional movement from 1981-1994'.
24th August. Interviewed by Philippe Duhart, a doctoral student at UCLA, whose research focuses on the peace processes in Ireland and the Basque Country, "with a specific focus on the decision-making within the movements in light of state repression."

Print This Post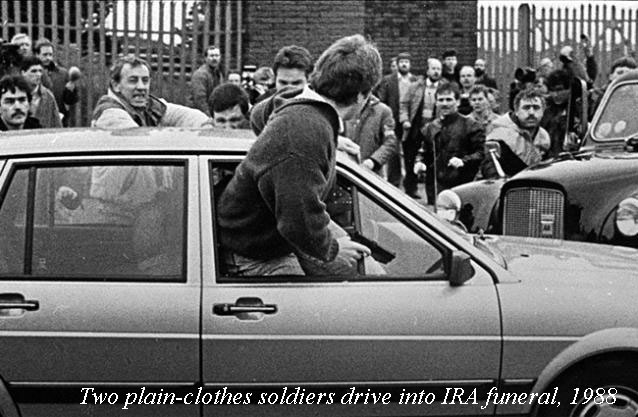 Wrote a feature for today's edition of the Andersonstown News in response to the attacks by some journalists on Martin McGuinness and the issue of memory. It appears in the paper as 'Conjuring Truth From The Tricks Of Memory'. Here it is:
"Can you talk about your marriage?" the author Philip Roth was once asked in an interview.
"It took place so long ago," he replied, "that I no longer trust my memory of it."
Fifteen years after his destructive marriage and its breakdown he recreated the bitterness, the rows, in his semi-autobiographical novel 'My Life As A Man', but now couldn't unravel the actual facts of his marriage from his fictionalised account.
The travel writer Jan Morris recalling a meal during a wonderful visit to Australia in a chapter in her book had perfect recollections about her host, the bread and the pâté, the wine and the atmosphere. "I could see it all again so clearly: the dancing sea, the clear Australian sky, the green lawn; above us were the wings of the Sydney opera house, like a benediction over this experience."
Only later did she remember that the Sydney opera house hadn't even been built, yet it was there in her mind's eye!
Last year the novelist Karl Greenfield admitted that after writing so vividly about a memory he had of lying in his grandmother's arms when he was a young boy, remembering her "scratchy wool dress that smelled of mothballs", couldn't possibly have happened because – when he checked the chronology – he was only eight months old!
He comments: "A falsehood can be deposited in the brain and reinforced almost as easily as a true-life experience. Memory is fallible, we all acknowledge that."
Unless, that is, you are a critic of Sinn Féin, in which case there can be no concession to human fallibility!
In 2007 Gerry Adams did a broadcast on the Big Think website. He was on remand in the H-Blocks during the no-wash protest in 1978 and recalled an incident where a prisoner led off a chorus of 'Always Look On The Bright Side Of Life' after a raid by prison warders.
 Now, although such incidents were regular occurrences (and a defiant rendition of 'A Nation Once Again' in the aftermath of a raid is recorded in Bobby Sands' poem, 'The Torture Mill – H-Block') this particular song hadn't actually appeared in public until 1979 when it featured in the Monty Python film 'The Life of Brian'. So Gerry was clearly wrong in his recollection. It remained a minor matter until two years later when his mistake was used to call into question his credibility.
I have known Gerry for almost forty years and there is no way would I ever enter him for a 'Memory Man' competition! In the same Big Think broadcast (though, interestingly, this wasn't reported) Gerry cannot even remember the name of the song that for years he personally championed for use in Sinn Féin election broadcasts, Labi Siffre's 'Something Inside So Strong'. He even wrongly attributed authorship to Peter Gabriel!
Martin McGuinness was abroad when the Ombudsman's report into the Claudy bombing was published last month, alleging that a priest, Fr James Chesney, was involved in the three car bombs which killed nine people there in 1972. Eight years ago, when Chesney's name was first linked to the bombings, Martin said in a BBC interview that he did not know him. However, when Martin recently returned from holiday a friend pointed out to him that a republican sympathiser, a terminally-ill priest, who had asked to see Martin in Donegal thirty years ago, was actually Chesney.
Martin, of his own volition, issued a statement correcting his 2002 interview.
Unionist leaders who like to think they have a monopoly on the truth and a monopoly on suffering (though they suffer, mainly, from no longer having a monopoly on power) were quick to adopt their usual self-righteous position.
Adams replied: "It isn't a sin, a crime or an offence to forget about something", and he reminded unionists that they had done a lot of forgetting about their shadowy pasts and links with loyalist paramilitaries.
Gerry should have also directed his comments at certain journalists. Judging by the 'Chesney' rules on burden-of-proof, how do we know that the ones who crow and taunt the most are not mischievous British agents? Why would MI5 or MI6 just stop short at infiltrating the mainstream movement, loyalists and dissidents, when they could play out division on a much broader canvass?
Republican opponents thought they would have a field day with McGuinness but then a further twist came from an unusual quarter – Denis Bradley, no friend of the Republican Movement. Bradley, co-author of the Eames-Bradley report  'on the past', revealed that he "was not surprised" that McGuinness had "forgot" meeting Chesney as he himself was now only recollecting that he too had met him on three or four occasions, and, like McGuinness, was not aware of any link to the Claudy bombings. He said it was not "common knowledge at that particular time."
Karl Greenfield, quoted earlier, also wrote: "every story starts with memory – an image, an idea, a fragment of a conversation, that is added to or subtracted from, until finally some version that feels like the truth emerges. Truth here is relative – if we don't have an accurate, contemporaneous record of the events we are describing, then truth is the most plausible story our memory, or collective memories, conjure."
Reviewing 'The Lost Revolution: The Story of the Official IRA and the Workers' Party' the Andersonstown News quoted from the book an incident in 1988 when two British army corporals were killed after driving at high speed into the funeral of IRA Volunteer Kevin Brady. Official IRA activists were summoned to a meeting. Some of those present, and who became disgusted, attest that they were shown what were clearly British army photographs of the mourners and were asked if they could identify them by a "leading Group B intelligence operative".
Wouldn't just love to know what leading Group B intelligence operative works at today and whether he can remember what he was doing 22 years ago?

Print This Post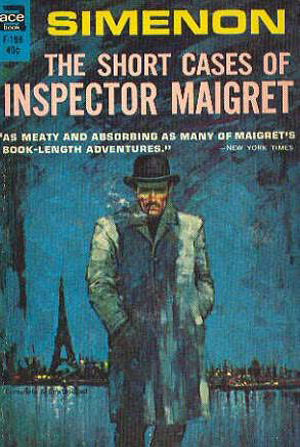 Finished 'The Paris Review Interviews Vol. III'. In her introduction Margaret Attwood gives some tips: "read your manuscript with a ruler; you catch the typos better that way. Make a birth chart for your characters; then you'll always know how old they are. These interviews, she says, "are a great encouragement to other writers, especially at moments of wavering faith. Why am I doing such an eccentric thing as writing? Is it just undigested neurosis? Why spend all day in a room, in the company of a bunch of people who don't really exist? What good does it do to the world? Isn't it unhealthy? Why wasted the paper? Every writer has such thoughts from time to time, and to know that others have had them too is reassuring: I am the only one who has viewed the page with loathing…"
Ralph Ellison Quotes: He [Malraux] was the artist revolutionary rather than a politician when he wrote Man's Fate, and the book lives not because of a political position embraced at the time but because of its larger concern with the tragic struggle of humanity. Most of the social realists of the period were concerned less with tragedy than with injustice.
On characters getting out of control…No, because I find that a sense of the ritual understructure of the fiction helps to guide the creations of characters. Action is the thing. We are what we do and do not do. The problem for me is to get from A to B to C. My anxiety about transitions greatly prolonged the writing of my book. The naturalists stick to case histories and sociology and are willing to compete with the camera and the tape recorder. I despise concreteness in writing, but when reality is deranged in fiction, one must worry about the seams.
On fiction and morality… One function of serious literature is to deal with the moral core of a given society. Well, in the United States the Negro and his status have always stood for that moral concern. (From Issue 8, 1955)
Georges Simenon: Writing is not a profession but a vocation of unhappiness. I don't think an artist can ever be happy.
On 'commercial' writing…a work of art can't be done for the purpose of pleasing a certain group of readers… In writing for any commercial purpose you have always to make concessions.
On 'knowing' what will happen…I know nothing about the events when I begin the novel. On the envelope I put only the names of the characters, their ages, their families. I know nothing whatever about the events that will occur later. Otherwise it would not be interesting to me.
On when the 'incidents' begin to form… On the eve of the first day I know what will happen in the first chapter. Then, day after day, chapter after chapter, I find what comes later. After I have started a novel I write a chapter each day, without ever missing a day.
When working…I don't see anybody, I don't speak to anybody, I don't take a phone call – I just live like a monk. All the day I am one of my characters. I feel what he feels… generally a few days before the start of a novel I look to see that I don't have any appointments for eleven days. Then I call the doctor. He takes my blood pressure, he checks everything. And he says, OK.
Never satisfied… when a novel is finished I have always the impression that I have not succeeded. I am not discouraged, but I see – I want to try again. (From Issue 9, 1955)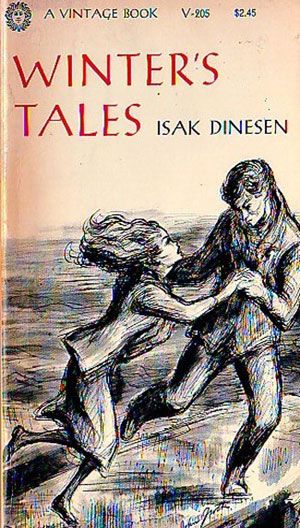 Isak Dineson: It would be a bad thing if I could explain the tale better than what I have already said in the tale. As I never tire of pointing out, the story should be all. (From Issue 14, 1956)
Evelyn Waugh: In his introduction Julian Jebb writes: Perhaps what was most striking about Mr Waugh's conversation was his command of language: his spoken sentences were as graceful, precise, and rounded as his written sentences… However, I should like to so something to dismiss the mythical image of Evelyn Waugh as an ogre of arrogance and reaction.
On being a 'reactionary': An artist must be a reactionary. He has to stand out against the tenor of the age and not go flopping along; he must offer some little opposition. Even the great Victorian artists were all anti-Victorian, despite the pressures to conform.
Jebb asks: Despite the great variety of the characters you have created in your novels, it is very noticeable that you have never given a sympathetic or even a full-scale portrait of a working-class character. Is there any reason for this?
Waugh: I don't know them, and I'm not interested in them. No writer before the middle of the nineteenth century wrote about the working classes other than as grotesques or as pastoral decorations. Then when they were given the vote certain writers started to suck up to them. (From Issue 30, 1963)
John Cheever. Interviewer Annette Grant asks: I was reading the confessions of a novelist on writing novels: "If you want to be true to reality, start lying about it." What do you think?
Cheever: Rubbish. For one thing the words "truth" and "reality" have no meaning at all unless they are fixed in a comprehensible frame of reference. There are no stubborn truths. As for lying, it seems to me that falsehood is a critical element in fiction.
Grant: Can you give an example of a preposterous lie that tells a great deal about life?
Cheever:  Indeed. The vows of holy matrimony.
Grant: Do characters take on identities of their own?
Cheever: The legend that characters run away from their authors – taking up drugs,  having sex operations, and becoming president – implies that the writer is a fool with no knowledge or mastery of his craft. This is absurd. Of course, any estimable exercise of the imagination draws upon such a complex richness of memory that it truly enjoys the expansiveness – the surprising turns, the response to light and darkness – of any living thing. But the idea of authors running around helplessly behind their cretinous inventions is contemptible.
Cheever on plotting: I don't work with plots. I work with intuition, apprehension, dreams, concepts. Characters and events come simultaneously to me. Plot implies narrative and a lot of crap. It is a calculated attempt to hold the reader's interest at the sacrifice of moral conviction. Of course, one doesn't want to be boring… one needs an element of surprise. But a good narrative is a rudimentary structure, rather like a kidney.
Cheever on experimenting: Fictions is experimentation; when it ceases to be that, it ceases to be fiction. One never puts down a sentence without the feeling that it has never been put down before in such a way, and that perhaps even the substance of the sentence has never been felt. Every sentence is an innovation.
Grant: Do you think fiction should give lessons?
Cheever: No. Fiction is meant to illuminate, to explode, to refresh. I don't think there's any consecutive moral philosophy in fiction beyond excellence. Acuteness of feeling and velocity have always seemed to me terribly important. People look for morals in fiction because there has always been a confusion between fiction and philosophy. (From Issue 67, 1976)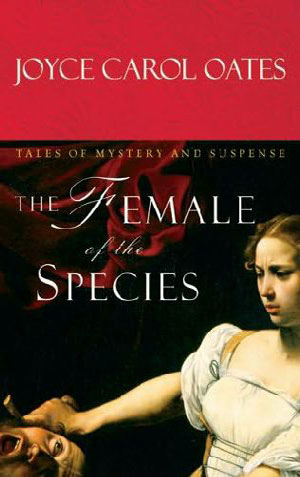 Joyce Carol Oates: on how far we go back re our location in time: Since I was born in 1938, the decade is of great importance to me. This was the world of my parents, who were young adults at the time, the world I was born into. The thirties seem in an odd way still "living" to me, partly in terms of my parents' and grandparents' memories, and partly in terms of its treatment in books and films. But the twenties are too remote – lost to me entirely! I simply haven't had the imaginative power to get that far back.
I identify very closely with my parents in ways I can't satisfactorily explain. The lives they lived before I was born seem somehow accessible to me. Not directly, of course, but imaginatively. A memory belonging to my mother or father seems almost to "belong" to me. In studying old photographs I am struck sometimes by a sense of my being contemporary with my parents – as if I'd known them when they were, let's say, only teenagers. Is this odd? I wonder. I rather suspect others share in their family's experiences and memories without knowing quite how.
On writing: All of us who write, work out of a conviction that we are participating in some sort of communal activity. Whether my role is writing, or reading and responding, might not be very important. I take seriously Flaubert's statement that we must love one another in our art as the mystics love one another in God. By honouring one another's creation we honour something that deeply connects us all, and goes beyond us. (From Issue 74, 1978)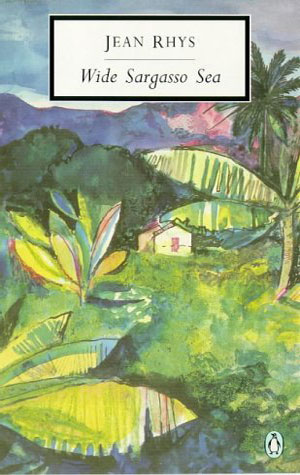 Jean Rhys: When I was excited about life, I didn't want to write at all. I've never written when I was happy, I didn't want to. But I've never had a long period of being happy… I found when I was a child that if I could put the hurt into words, it would go. It leaves a sort of melancholy behind and then it goes. I think it was Somerset Maugham who said that if you "write out" a thing… it doesn't trouble you so much. You may be left with a vague melancholy, but at least it's not misery – I suppose it's like a Catholic going to confession, or like psychoanalysis.
On titles – I've always known it before, but this time I can't. I've got a title, but the publisher's not pleased with it. They want to call it "Smile Please," but I want to call it "And the Walls Came Tumbling Down." That's what I feel is happening. Of course, I don't know. I only know what I read in the papers. (From Issue 76, 1979)
Raymond Carver: on one's work changing/influencing people – I guess I came to the hard realisation that art doesn't make anything happen. No. I don't believe for a minute in that absurd Shelleyan nonsense having to do with poets as the "unacknowledged legislators" of the world. What an idea! Isak Dinesen said that she wrote a little every day, without hope and without despair. I like that. The days are gone, if they were ever with us, when a novel or a play or a book or poems could change people's ideas about the world the live in or even about themselves. (From Issue 88, 1983)
Chinua Achebe: There is that great proverb – that until the lions have their own historians, the history of the hunt will always glorify the hunter. That did not come to me until much later. Once I realized that, I had to be a writer. I had to be that historian. It's not one man's job. It's not one person's job. But it is something we have to do, so that the story of the hunt will also reflect the agony, the travail – the bravery, even, of the lions.
On writers engaging in public issues – I don't lay down the law for anybody else. But I think writers are not only writers, they are also citizens. They are generally adults. My position is that serious and good art has always existed to help, to serve, humanity. (From Issue 133, 1994)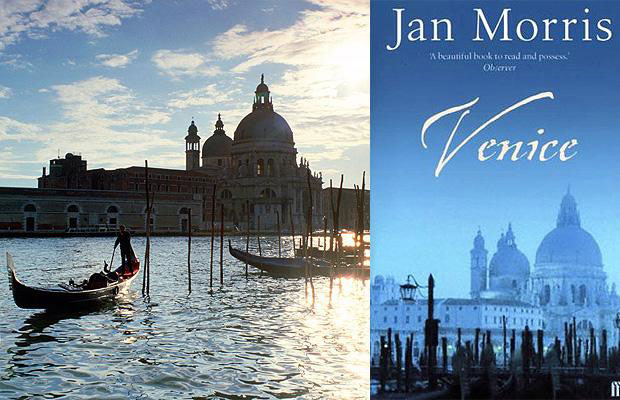 Jan Morris: on misremembering! – He [George Molnar] crunched the bread in sort of a lascivious way. He spread the pâté kind of unguently. He almost slurped the wine. I thought it was so marvellous. When I came to describe it, I could see it all again so clearly: the dancing sea, the clear Australian sky, the green lawn; above us were the wings of the Sydney opera house, like a benediction over this experience. It was only when I finished the chapter that I remembered that the Sydney opera house hadn't been built yet! (From Issue 143, 1997)
Martin Amis: on writing on a computer – By the way, it's all nonsense about how wonderful computers are because you can shift things around. Nothing compares with the fluidity of longhand. You shift things around without shifting them around – in that you merely indicate a possibility while your original thought is still there.
On fact in fiction – He [Tom Wolfe] suggested a ratio of seventy percent research, thirty percent inspiration. But the trouble is that the real world probably isn't going to fit into the novel. In a sense, it's better to do the research in your mind. You need detail, you need pegs, but you don't want too much truth, you don't want too much fact. I would reverse the ratio – thirty percent research, seventy percent inspiration. Perhaps even thirty percent research is too much. You want a few glimmers from the real world but then you need to run it through your psyche, to reimagine it. Don' transcribe, reimagine it. (Issue 146, 1998)
Norman Mailer: on writing in old age – As you grow older, there's no reason why you can't be wiser as a novelist than you ever were before. You should know more about human nature every year of  your life. Do you write about it quite as well or as brilliantly as you once did? No, not quite. You're down a peg or two there.
Interviewer – There's a story Shelley Winters told about you. The way I heard it, she came to you around 1950 and asked you to help her understand Dreiser's novel An American Tragedy. She badly wanted to be cast as the factory girl in George Stevens's screen adaptation. It eventually came out as A Place in the Sun, with Montgomery Cliff. A sweet story, that.
NM: She said, I've got to read this book An American Tragedy, and it's seven hundred pages, I can't read it by tomorrow, and so forth. So I said, All right, I'll come over and see you. And of course I had my own little agenda tucked into the middle of it. Hey, I'll be alone with this blonde movie actress and maybe good things will come of it. So I get there and she's got a bad case of hives, and she's got a bandanna wrapped around her head, and her chin is swollen, and she looks like hell, and she's in an old kimono, totally unsexy, and she looks ready to go in for a strong case of the weeps.
In those days I wasn't always very effective, but that day I was. I said, Now look, first of all it's a seven-hundred page book, but your part of it is only in the middle, and I showed her about two hundred and fifty pages in the middle. Read as much as you can tonight, and don't panic. The key thing is that you can play this role, and what you want to remember is, she's a working-class girl you're playing, and she's a girl who's completely without artifice. She is what she is. And that's the core of Roberta Alden. It's what gets her into the love affair with Clyde, and it's what makes her lose it.
So I go home afterward. I might as well have been in the desert for all the sex there was going to be that day. And I speak to my wife, in the righteous tones of a husband who's been out trying to gallivant and has failed. And then, of course, twenty-four hours later Shelley calls me up and says, Norman, I got the role. She says, I was talking to him and I said, Mr Stevens, the way I look at it is Roberta Alden is a girl completely without artifice. And he said, Hey, you know, you're not the dummy I thought you were. So she got the role. Once she'd been working on it for a few weeks, she called again and said, Norman, I need some new dialogue. I need some new lines. I've used that statement about artifice a few times now and he's getting tired of it.
On God and the USA – Most of the country believes in Jesus Christ. And they believe that compassion is the greatest virtue. But we only believe this on Sundays. The other six days of the week, we're an immensely competitive nation. (From Issue 181, 2007)