Print This Post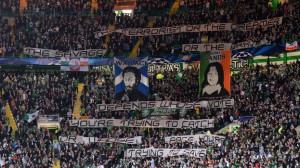 Was on Radio Ulster's The Nolan Show today about the campaign by some Celtic supporters to put a hunger strike song, Roll of Honour by the Irish Brigade into the BBC charts. I am not a soccer supporter – I prefer Gaelic football and rugby.
In 2004 I wrote about Celtic in an article  for the Irish Examiner. Celtic fans didn't like it because it knocked their saint, Martin O'Neill! Anyway, any pretext for resurrecting it! Here it is -
'Martin O'Neill MBE, OBE, etc'
So Martin O'Neill, the former Gaelic football player-turned soccer star-turned soccer manager, hero of Celtic fans worldwide, the man who took the team to their first European final in more than 30 years, accepted an OBE medal (Order of British Empire) in the British Queen's New Year Honours List.
The letter of offer he received in November said: "The prime minister has asked me to inform you, in strict confidence, that he has in mind, on the occasion of the forthcoming list of New Year's honours, to submit your name to the Queen with a recommendation that Her Majesty may be graciously pleased to approve that you be appointed an officer of the Order of the British Empire."
How must Celtic fans feel about his acceptance? Many will feel disappointed and angry. Others, however, given human nature, will try to perform a little mental somersault and write off the OBE simply as O'Neill's personal business, unrelated to Celtic. But, given what O'Neill said, that is not an option.
"I am honoured to accept it on their [the club's] behalf. As a club, Celtic has enjoyed success in the past few years, culminating in the appearance at the UEFA Cup final. This recognition belongs to all those who have made a contribution to that success," he said, thus associating the team and its supporters with awards, whose nominees are decided by an anonymous Whitehall committee acting for 10 Downing Street, and which are dispensed by the apex of the class system itself, the British Queen. Furthermore, the awards are given out in a hierarchical fashion (knighthoods to big business and patrons of the governing party: MBE's to car park attendants and bin men).
A few months ago it was revealed that filmmaker Ken Loach (who made 'Hidden Agenda' about the RUC's shoot-to-kill policy) and the black poet Benjamin Zephaniah had both turned down the award.
Zephaniah broke with protocol and spoke about his decision to reject the offer. He said: "I get angry when I hear that word 'empire'; it reminds me of slavery, it reminds me of thousands of years of brutality, it reminds me of how my foremothers were raped and my forefathers brutalised. It is because of this concept of empire that my British education led me to believe that the history of black people started with slavery and that we were born slaves, and should therefore be grateful that we were given freedom by our caring white masters. It is because of this idea of empire that black people like myself don't even know our true names or our true historical culture."
Many people have probably forgotten that back in 1982, when he played for the Northern Ireland team, Martin O'Neill accepted an MBE. He was hardly a gullible 30-year-old, even then, though, interestingly, I have never seen MBE after his name. He said he accepted the award on behalf of the team and Nottingham Forest for whom he also played. Thus, in his recent decision to accept an OBE he has not acted inconsistently. Furthermore, he is not the first manager or player at the club to accept an honour: Jock Stein became a CBE, Bobby Lennox and Billy McNeill MBEs and the club chairman Bob Kelly a knight.
Blinded by their own passion for the club and the culture it represents, fans have deluded themselves by not facing up to these ambiguities. In recent years O'Neill's reputation as a great manager has soared, particularly since he took over at Celtic in the summer of 2000 and became its saviour and a hero to thousands of fans.
I have never been able to share the obsession with soccer that many people, mostly men, have with the game. It dominates their waking hours, and their dreams and nightmares when they sleep. It circumscribes their lives and responsibilities. It is as if there is nothing else more important in the world. Wives and girlfriends play second fiddle to a ball and eleven men.
But in the case of Celtic FC there is a further dimension, given the history and struggle of the Club and its identification with the 150,000 impoverished Irish Catholic immigrants who fled to the East End of Glasgow in the post-Famine period. No wonder 'The Fields of Athenry' is the fans' favourite anthem, lambasting Lord Trevylan and the British Crown for the deportations to Australia of those Irish who rebelled or who stole grain to feed their families.
It was in Edinburgh that the local Irish community set up the Hibernian football club to help raise funds for the relief of the new immigrants. In Glasgow in 1887 a Maris Brother, Brother Walfrid, followed their example. He saw the need for the community to have belief in itself and the opportunity to raise money for his charity, The Poor Children's Dinner Table. He proposed the name Celtic for the club as a reflection of its Irish and Scottish roots. Within five years it won both the league and the Scottish Cup.
The Club's identity was further shaped and intensified by the sectarian polarisation in Scotland that defined the main rival soccer teams, Celtic and Rangers. This – and incidents at matches, from pitch invasions to riots – was heightened by events back in Ireland (the 1916 Rising, Partition, the Belfast pogroms). Rangers refused to sign on any Catholic players: Celtic would fly the Irish Tricolour from its flagpole during matches.
To many of its fervent Irish fans and their Scottish cousins the fortunes of the club, particularly against Rangers, took on the symbolism of the Troubles from a simplistic sectarian perspective. Over the years Irish republican songs about the conflict were appropriated as Celtic anthems on the terraces and sang with the passion of mythic battle songs.
The sense of belonging and of ownership was strengthened In 1995 (and again in 1999) when Celtic fans were able to buy shares in the club and purchased £14million worth, representing one of the most successful flotations within soccer and making Celtic certainly a club of the people.
So, given this backdrop, the decision of Martin O'Neill – from a northern nationalist home and republican area of County Derry – comes as a double-blow to the club's fans.
One obvious response of fans would be to uncouple support for Celtic from association with the cause of Irish republicanism, which is anti-imperialist and anti-Honours. However, I can't see too many being able or prepared to make such a wrench.
Benjamin Zephaniah said that he was shocked at how many of his fellow writers, including blacks, jumped at the opportunity to go to Buckingham Palace when Queen Elizabeth had her "meet the writers day" in July 2002 and at the excuses they gave. Among them were: "I did it for my mum"; "I did it for my kids"; "I did it for the school."
But the most pathetic of all excuses, he says, is the one: "I did it for the people".

Print This Post
The New York Review Books Classics, which started in 1999, is a treasure trove of fiction and non-fiction and includes titles from the traditional canon but also books from across the world that fell into obscurity or that had not been translated into English. I have just finished reading two of their publications.
I first read Erich Kästner's novel about twenty years ago when it was titled Fabian but under this imprint it is now titled, Going To The Dogs, the title he preferred but which was rejected by his original publisher in 1931. (I actually prefer Fabian!) The tragic novel is about thirty-two-year old Jakob Fabian, an advertising copywriter, in Berlin in 1929/30 in the dying days of the Weimar Republic, and I quote passages from it in my book, Then The Walls Came Down. When I was in Munich last November I made a point of visiting Kästner's grave.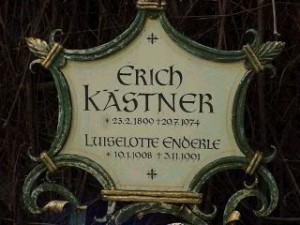 So I read his classic, back-to-back with the brilliantly written/translated non-fiction, Diary of a Man in Despair by Friedrich Reck (pic, below right), which charts the period 1936-44 under Hitler. Reck was a novelist but also a writer of children's adventure stories.
There is an episode when Fabian addresses the corpse of Labude, his friend, who has committed suicide. The novel was produced in circumstances when the Nazis were on the rise but when some, including Kästner still thought that the left would fight back. Fabian, who is alienated from all sides, a man also in despair, says: "Listen! Soon an embittered struggle will begin, first for mere bread and butter, then for the plush sofas; the one side will strive to retain them, the other side to secure them. Titanic blows will be struck and finally they will hack the sofas to pieces, so that no one shall possess them. There will be mountebanks on all sides among the leaders, men who invent proud phrases and grow drunk with the sound of their own voices. There may be two or three real men among them. If they tell the truth twice running they will be hanged."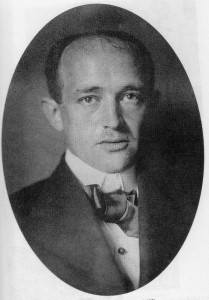 Reck's book deals with the period when Hitler has assumed full power and is a contemporaneous account of life under the Nazis as observed and monitored by Reck or assembled from what he hears. The accuracy of some of the anecdotal material and Reck's reminiscences were challenged in the 1970s but in my opinion even if flawed or exaggerated they do not undermine the spirit of Reck's writings or his contention that many Germans hated and reviled the Nazis. Reck was an arch-conservative with pseudo-aristocratic pretensions, was arrogant and had no love for the working class or labour, but nor for the fanatical Prussian aristocrats who backed Hitler.
He wrote not daily but weekly or monthly and hid his notebooks on the land around his estate.
In 1936 he writes: "My life in this pit will soon enter its fifth year. For more than forty-two months, I have thought hate, have lain down with hate in my heart, have dreamed hate and awakened with hate. I suffocate in the knowledge that I am the prisoner of a horde of vicious apes, and I rack my brains over the perpetual riddle of how this same people which so jealously watched over its rights a few years ago can have sunk into this stupor, in which is not only allows itself to be dominated by the street-corner idlers of yesterday, but actually, height of shame, is incapable any longer of perceiving its shame for the shame that it is."
He foretells catastrophe and a second world war and is convinced that the German people are due a divine punishment, the enormity of which they cannot even realise. He says about the demise of Hitler, "the end will come down upon his head from every possible direction, and from places, even, that were never thought of." But he also blames the rest of Europe for allowing Hitler to come to power and grow in power by not reigning him in and when he first breached international peace, his annexation of Austria and invasion of Czechoslovakia . "And as he is made more powerful, we, who are his last opponents inside Germany, are made weaker and more impotent."
"They are standing by and watching, preoccupied with figuring out a way to avoid irritating Herr Hitler – and so making any resistance even more impossible. In time to come, you will be able to do certain things: you will be able to punish those who with their wretched political deals made possible that infamous day in January 1933; and you will be able to punish the military and industrial men-behind-the-scenes. But one thing you will not be able to do: you will not be able to make the whole nation, in extensor, responsible for a regime which you – yes, you – have strengthened. You have broken our internal resistance through political lethargy, and you are nevertheless demanding of an unarmed people that they do what you, with your mighty armies and the most powerful navy in the world, do not dare."
As war breaks out and as time goes on and even more unconscionable reports about the massacres of innocents leaks out, Reck looks forward to the defeat of his own country: "These are the lengths to which we have been driven: that we, who are not the worst of the Germans, must now put our hopes in a war to free us of a plague of locusts."
He rejoices at the Anglo-American landing in North Africa in 1943: "Despite the ban on listening to the Allied radio, the news spread within an hour. And I was even more amazed, that gray November day, to see the reaction the news produced. Everyone seemed glad about this decisive change in the course of the war, which meant the defeat of his own country… the whole town – the whole region, really – was as exhilarated as though everybody had drunk a bottle of champagne. Suddenly, people walked straighter, and their faces shone, and it was as though a long, hard winter had been endured and now the first warm wind was blowing over the ice. Everyone sensed that a ghostly hand had nailed the death warrant of the Nazis to the wall, and this had a salutary effect on the bad as it did on the good."
Tragically, Reck's outspokenness was to lead to his eventual arrest. He was charged with "insulting the German currency" and he died of typhus in Dachau concentration camp in February 1945, three months before the end of the war.

Print This Post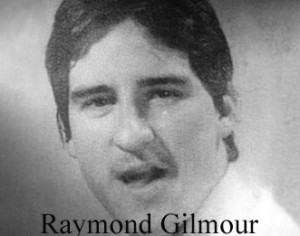 Discredited informer Raymond Gilmour, one-time citizen of Derry, has been resurrected in the media and by those opposed to Sinn Féin in order to attack Martin McGuinness. However, few of those journalists – particularly, Tony Allen in the Belfast Telegraph – mention the fact that Gilmour was so bad a witness in a supergrass trial that even the Lord Chief Justice couldn't swallow his story and said he was a "man to whose lips a lie invariably comes more naturally than the truth.".
Here is a feature I wrote for the Irish Examiner in 1998 when Gilmour's book Dead Ground was published:
Do you know what the trees say when the axe comes into the forest?
Look! The handle is one of us!
From time immemorial the collaborator, the informer, has been reviled. Ireland's long history as a subjugated nation of its near neighbour, England, can be explained in part to the actions of informers who have subverted attempted national revivals and uprisings. Understandably, Ireland reserves its greatest repugnance not for the enemy but for one of its own.
Throughout the present Troubles it is estimated that the IRA has killed sixty people whom it accused of secretly working for the British army or the RUC, and banished from Ireland up to a hundred others who were discovered before they could cause major damage or who availed of IRA amnesties. Who were these informers? The young lad across the street who was caught on a burglary and was promised he would not be charged if he spied on certain neighbours. The spouse discovered having an affair with another man's wife and who was blackmailed into also reporting on the movements of republican suspects. In one case in Derry, where an IRA arm's dump was discovered in the house of two sympathisers, the RUC arrested both husband and wife and threatened to charge the woman. They dropped the threat in return for the husband, Paddy Flood, joining the IRA and sabotaging operations. He did so. The IRA eventually flushed him out and killed him, dumping his body on a border road.
Besides those entrapped, and those IRA members who were recruited after breaking in police custody, others inform for money and begin to enjoy the danger as well as the rewards. According to the late head of the RUC Special Branch, Ian Phoenix (who died in a Chinook helicopter crash in 1994), he met no one who informed out of conviction.
The biblical Judas was so ashamed of betraying Christ that he hanged himself. Liam O'Flaherty's Gypo Nolan does not find peace until, dying from gunshot wounds, he receives the forgiveness of Mrs McPhillip whose son Frank was killed because of Gypo's information to the police. But atonement is now a thing of the past, shame an emotion alien to the Gypo Nolans of today, if the new phenomena of the informer as media celebrity is anything to go by.
Last year, two former IRA men, Eamonn Collins (Killing Rage) and Martin McGartland (Fifty Dead Men Walking) published books about life inside the IRA. A third, Sean O'Callaghan (who has described killing Cork man John Corcoran in graphic detail in interviews) is in the process of writing his memoirs. Collins was involved in five killings. In one, he set up for assassination a customs officer work colleague who was also a soldier in the UDR. After his death Collins contributed money to the floral tribute and attended his funeral to see if he could spot any other potential targets. When he was eventually arrested he agreed to betray his IRA comrades on condition that he was not charged with anything. When that failed he agreed to turn supergrass in return for a reduced sentence. Collins, to paraphrase Terence Mac Swiney, could inflict suffering, but when the chips were down he couldn't endure it himself.
Although it is sixteen years since he was exposed as an informer Raymond Gilmour must have only recently smelt royalties and decided to join the bandwagon. And what a tale of self-justification and self-pity his book is. Here is a man who led a double-life, who lied to his parents, his wife, his friends and comrades but who tells us at the beginning of Dead Ground that "everything" we are about to read "is true." Even the Lord Chief Justice in Belfast at the trial of 35 former friends and neighbours whom Gilmour gave evidence against described him as being "entirely unworthy of belief". He was "a selfish and self-regarding man to whose lips a lie invariably comes more naturally than the truth."
Gilmour was being questioned about a burglary when asked by the RUC to join the INLA. He was 16 at the time. "The thought of all violence and killing simply turned my stomach," he says, and then contradicts himself by telling us how, later, he and a friend used a replica pistol to rob an elderly postmistress. Nevertheless, "to save lives", he did the RUC's bidding and joined the INLA.
Gilmour describes himself as coming from 'Londonderry', which says something of how far he has psychologically distanced himself from home. According to him, all the people in Creggan were into thieving, the men all beat up their wives who in turn beat up their kids. "The Creggan was windswept and dirty, the people shabbily-dressed…" About his family he says that his mother had a history of mental illness, that his father was a boozer. Two of his brothers, "beat up my sisters and me and tried to make us drink their piss." One also "forced me to keep my school dinner and bring it home after school so that he could eat it."
About one INLA comrade who was killed by the SAS he writes, "if ever a person deserved to die, it was Neil McMonigle."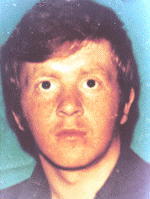 Gilmore's best friend was INLA man Colm McNutt (pic, right). Gilmour tipped off his RUC handler about an INLA robbery during which McNutt was shot dead. Feeling ever remorseful he was comforted when his handler assured him that it was really another informer's information that led to McNutt being killed.
Gilmour details his life inside the IRA and boasts of all the people he got arrested (he was paid two hundred pounds a week, plus bonuses) but Derry republicans I spoke to claim that he was a Walter Mitty-type and has exaggerated his role. The part of the book that is true is that each time an informer gives information he increases the risk of detection. Undoubtedly, Gilmour also ran the risk of capture, death or serious injury whilst on IRA operations, and he does communicate the fear and paranoia he was living under.
After the capture of an arms dump in August 1982 he became the IRA's chief suspect but fled to the RUC, taking with him his bewildered wife and children. She eventually left him and came back to Derry, later divorcing him. Whilst Gilmour's victims were on remand the IRA kidnapped and held his father, threatening to kill him unless Gilmour retracted his evidence. Raymond didn't bat an eyelid for the old boy whom the IRA released unharmed before the supergrass trial, described with relish by Gilmour as "one of the biggest and most expensive cases in British and Irish legal history." It collapsed in December 1984. He has a bizarre theory about this: "It wouldn't surprise me to discover that the ending of the trial in which I was involved was part of another attempt by the British government to win concessions for the IRA." That's our Raymond, okay, up there with the major players!
But now the axe-handle is angry at having been tossed aside and bemoans the fact that although he was initially given protection, his minders didn't consider him such a nice person. "I expected a bit of respect for what I'd done, but they seemed to look down on me." Another minder, "who was nice as pie to my face, was saying what a bastard I was and calling me all the names under the sun."
He can't sleep at night, listening to creaking floor boards, waiting for the IRA to come and get him. "I'm not afraid to die, but if the IRA are coming to get me, I'm going to take a few of them with me," says this lost, unloved and abandoned man from his adopted home somewhere in Hopelessville.

Print This Post
Last November I was on a book tour of southern Germany and Switzwerland regarding my novel, Rudi – In The Shadow of Knulp. At Staatliche FosBos in Munich Dr Wolfgang Streit of the school's English Department invited me to do a reading in front of 150 students and then do a Q & A session.
This 14-minute film of the readings of two extracts from the novel was recorded and edited by David Schönhals and has just appeared on the Vimeo channel of Wolfgang Streit and can be viewed here. See also videos of Wolfgang's intriguing sculptures of his 'Ulysses-Cycle', inspired by James Joyce eponymous novel.
Many thanks to all concerned.

Print This Post
Opera! Sinn Féin is holding this year's Ard Fheis in Wexford Opera House. I loved ard fheiseanna, from many decades ago when Tom Hartley and I, recently released on bail, came down and made our nervous, first speeches in the mouldy old Dublin Mansion House. Thereafter, each year, we had a little bit more to say, as our voices gained confidence and our opinions expressed our convictions. Tom was eighty four, having been with Brian Boru, Tone, Emmett, Pearse, Proinsias Mac Airt. And I was sixteen, or thereabouts.
There are some ard fheiseanna which stick out. Hartley and I, and a few others, opposing federalism to the detriment of Ruairi and Dave.
My 'armalite and ballot' speech in November 1981 – because I was overwhelmed by that year of '81, that unforgettable, momentous, calamitous, cathartic, historic and heroic and courageous hunger strike, and what I had witnessed, twice, from the people of Fermanagh and South Tyrone, whose votes might, likely, have changed Irish history.
And then, the debate on Leinster House abstentionism in 1986 (and look at how incontrovertibly right that decision was).
At ard fheiseanna, you witnessed the dynamic and metamorphisis of your political struggle – the voices, veteran supporters, young greyhounds bursting out of the trap, the most humble of AP/RN sellers, An Cumann Cabhrac and Green Cross fund-raisers, foreign delegates, the north American contingent, the international representatives, those from Britain who suffered and honoured and defended Irish republicanism in the den of the lion; all in a crucible, under one roof; arguing and debating; discovering friends and comrades and allies from the unlikeliest of quarters! What a gathering!
And now in Wexford Opera House!
And this, of course, is my pretext for being a prima donna and talking about one of the most beautiful opera songs ever, which I set to a text about a Derry comrade and one of our nights in Crumlin Road Jail over twenty years ago – 'The Pearl Fisher's Duet'! Here it is:
One night in the Crum', while I was preoccupied and having no success with working out how we get from here to a united Ireland, and Roy, my cell mate, was sitting at his table in his stocking feet, writing to his beloved wife, Donna, I suddenly leaped up on my mattress.
"Roy! Roy! There are two huge rats just after running behind your locker! And whilst I'm up here, please explain why the legs of your bed are steeping in milk cartons which you top up every day?"
"I saw them, Dan," he said nonchalantly, as his socks set fire to his shoes so speedily did his feet take up residence. "However, they are not rats. They're premature baby cockroaches," he explained, now that we were at the same altitude. "The adults can eat rubber, plastics and concrete…"
"Fascinating, fascinating…"
"They can even eat prison food. They can climb walls a hundred feet high – how do you think they got up this far? But they were never taught to swim," he smiled, pointing down to the little moats of water which protected his bed.
"But surely they can fly?" I asked.
"Not when Candy Devine's on the radio, Dan. They usually avoid your cell like the plague. Believe me."
Roy is from Derry and was 24-years-old when he was arrested in October 1989, just three months before I joined him here in C-Wing. He was charged with possessing mortars, one of which exploded in its tube as it was being defused, seriously injuring a British army bomb disposal officer.
We took to each other like brothers and were to spend the next thirteen months, almost twenty-three hours a day, together. Not once did we argue. Well, just once, when he wouldn't give me back my Queen and ignore my last move, on the principle, he said, that you can't turn back time.
"But it's my birthday!" I pleaded. "Please? Pretty please? I promise never to tell anybody that on your stag night you drank fifteen Southern Comforts, were stripped naked and tied to the bonnet of a taxi and driven three times around the Guildhall singing, 'I'm getting married in the morning/Ding dong, the bells are gonna chime'? Or that you don't like heading the ball because you are afraid it will make your fringe recede?"
But he was unrelenting.
My bed sat below the window, a large hinged frame of opaque plastic on the inside, several rows of bars on the outside. Against my better judgement I would allow the window to be opened for Roy's plan.
"Don't worry," he assured me. "If the Press or the Movement ever gets to hear about this we'll simply deny it."
Then, completely undignified, I would climb up to the window and repeatedly put out my tongue at the loyalists in the exercise yard below who responded by throwing tomatoes which Roy would then collect for sandwiches.
My Derry comrade has a sweet teeth and each night he ate for his supper three Cadbury's creme eggs, a Mars selection box, followed by six packets of cheese and onion potato crisps, washed down by a pint of diluted orange juice. Then he would lie on top of his bed and moan, "Dan… I'm not feeling too well."
"Comrade, you are not eating the right food!"
So he would then have the three or four bars of Twix that he had been keeping for his breakfast in the event of us being served porridge yet again.
He would go to sleep early – before 'lights out' at 11 pm – and always insisted that the radio being kept on didn't annoy him.
But still I felt guilty. So, in order to keep him awake I invented a mouse. It worked by thread which ran from my bed to a weighted crisp bag trapped below his locker. When I tugged on the thread the bag would make a scratching sound. Sometimes I had to cough raspingly to drag Roy away from Donna's arms in slumberland, then he would roll over and become alert.
"Did you hear that, Dan! Did you hear that?"
"Hear what, Roy? I didn't hear a thing. I was in another world, busily praying for the conversion of the Protestant people. Or the Catholic people. Or those atheists across the water. Which ever will get us out of here the quickest."
Scratch, scratch. Scratch, scratch, scratch.
"There it is again. I think we have a mouse."
"'Miaowwww, miaowwww'," went Roy the Brave.
"Squeak, squeak." Scratch, scratch. Scratch, scratch, scratch.
"Miaowwww, miaowwww…That's not you squeaking, Dan, is it?"
"No. It's coming from under your bed or locker. Squeak, squeak."
"There it is again. We've definitely a mouse. 'Miaowwww, miaowwww…'"
"Are you 100% sure, Roy? Because mice can do the breast stroke?"
"That's it! I'm wide awake, Dan. Do you want to put the radio on?"
"Yeah. Why not. I know a station that'll help lullaby you to sleep."
I tuned to Val Joyce on Late Date on RTE1, a presenter who, I promised Roy, was forever playing songs by Derry's Phil Coulter, Dana and Fergal Sharkey, and interviewing people from the Creggan. But not even this prospect could make Roy feel at home or make him stop brooding over the loss of his Datsun Bluebird car, photographs of which adorned the picture board on our cell wall.
Below my blankets I was rubbing my hands with glee and tee-heeing as on the radio the conflicting tenor and bass melted into pure harmony in a performance of Bizet's 'The Pearl Fishers Duet'.
"What the hell's that?" asked Roy.
"Oh, it's a song in French about the United Irishmen. That's Napoleon now, singing to Wolfe Tone about an arms shipment."
"Huh. Sounds like two fishermen making up after having squabbled over a woman," he said.
I looked over towards his bed, and through the gloaming I'm sure I saw him wink at me.
On such nights we would talk into the early hours about what we would be doing if we were still free, about good memories. About what would have happened in the games had my Queen not been taken. About life and love, peace and happiness. About plans for the future, when the sun will rise again.
I was listening to Radio Ulster last Monday lunchtime when I heard on the news that my good friend was sentenced to 20 years.


Print This Post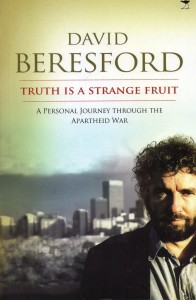 Truth Is A Strange Fruit by David Beresford is a strange but intriguing and informative book, anecdotal and episodic. The book was first published in 2010 but it was bought for me as a Christmas present just past. Beresford is, of course, the author of that classic account of the 1981 hunger strike Ten Men Dead, which has never gone out of print in twenty-seven years. The South African had been Ireland correspondent for The Guardian during the hunger strike but after he left Ireland he heard about the IRA 'comms' between the prisoners and the outside leadership. He was given access to these and his substantial quotes from the letters drive that unique book.
The sub-title of his new work is A Personal Journey Through The Apartheid War, quotes from cases from the TRC, the Truth And Reconciliation Commission (which neither got at the truth or led to reconciliation); is interwoven with love letters from death row by John Harris, a white anti-apartheid activist who was executed for planting a bomb at a railway station which killed an elderly woman; but also tells the story of Beresford's struggle with Parkinson's. Harris was the first and only white person to be executed for a political offence between 1960 and 1994 when over 2,500 people were hanged by the apartheid regime.
The TRC, from the outset poses the questions which we in Ireland all are too familiar with, if unable to agree about: What is the truth anyway? Can anyone claim to 'know' it? It came up with several different kinds of truth. There was 'factual', or 'forensic' truth; 'personal' and 'narrative' truth; 'social…truth'; and 'healing and restorative truth'.
That part of the book which deals with the ANC's brutality against its own members, when paranoia about infiltration was rife in the training camps of Angola (a 'plot' to poison 500 cadres was allegedly discovered), makes extremely uncomfortable and disturbing reading. "34 cadres were executed 'by order of our military tribunal' in Angola, while 41 committed suicide." That story along with the daily killings in the townships, the routine torture of prisoners (including the disappearance, dismembering and secret burying by the police and farmers of seventy ANC suspects), individual accounts of the deaths of white farmers and their families, and the necklacing of suspected informers, are reminders of the cruelties and injustices which are endemic to all freedom struggles. And, indeed, all conflicts.
Beresford tells the story of Barend Hendrik Strydom, the mass murderer who in 1988 shot 22 black people, killing seven of them. "Each black person threatens the continued existence of whites, even an 88-year-old woman," he said, referring to an 88-year-old hawker who was among his victims. "Scientists have shown that the oxygen is decreasing. This is the fault of blacks. They are threatening the life of the entire planet." Evidence to the court was that, when parking his car prior to the massacre, Strydom put money into the parking meter. "He was, after all," remarks Beresford, "a law-abiding man."
Stryder was given early release under the amnesty 'forgiveness' conditions in 1992 and Beresford poses the question, "What is a political prisoner?" Mandela and De Klerk failed to agree on a definition. Mandela is said to have agreed to Strydom's freedom (because he wanted ANC prisoners also amnestied) but De Klerk, presumably still hanging on to faux moral supremacy, opposed his release!
The few of those, out of many, in the police hit squads who were exposed as killers on behalf of the state claimed 'political motivation'. "All, or most," says Beresford, "have benefitted from the political trade-offs that have taken place behind closed doors in the name of national reconciliation," though Beresford questions the morality of the process.
These are the same dilemmas facing our community in the North. The victims want to know 'the truth' and full admissions and in some cases prosecutions. All the protagonists, while wanting the whole truth from their enemy, have enough muscle (loyalty/kinship in one form or another; on the British side, the exercise of blocking laws) to prevent the whole truth of their responsibility and accountability from emerging. The protagonists (but particularly the British, in my opinion) will not 'open their books', so to speak, so I doubt whether any truth and reconciliation commission would work here.
However, Truth Is A Strange Fruit, despite its darkness and despair is also relieved with humour – a particular example being Nelson Mandela's letter to Comrade Walter Sisulu, c/o The Pearly Gates, The Entrance to Heaven, just after he receives news of Sisulu's death. Mandela tells Walter about the weeping and wailing for him down on earth but that Mandela, who is not crying, is telliing everybody that Walter has "merely gone ahead to do some organizing for the ANC.
"Basically, it appears that people just cannot understand the strength of a friendship like ours. I mean a friendship that can survive your introduction of me to Winnie is not going to have any trouble in coming to terms with death…
"…when He [God] decided to make man in His own image, does that mean he looks like FW or Thabo? Why did He unleash PW Botha on the world? Not to mention Hendrik Verwoerd, JG Strijdom and John Vorster?"
"What did Winnie do with the money?
"Do you have any insight, from where you are, as to when Robert Mugabe plans to come out of the cupboard and what will he be wearing for the occasion?"
"When I look back, over that long road to freedom that we trod together, I realize that our story is anyway a never-ending one. It is a story that will not end with the death of you, or me, but will be handed on from generation to generation. The story of how two young men, one an estate agent and the other a lawyer, destroyed one nation and replaced it with another, much fairer one."
"Hambe kahle, Walter. You can go with pride.
"Your friend, Nelson"

Print This Post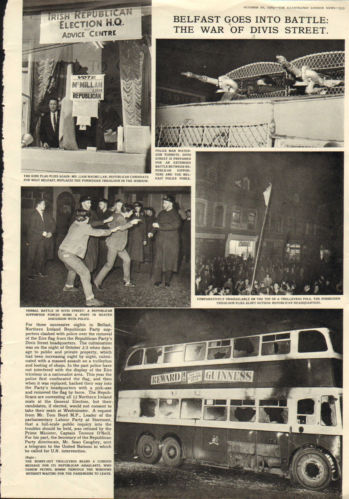 The avuncular, conciliatory image which Ian Paisley almost got away with promoting in his golden years and which deluded so many was undone within minutes of last night's television documentary by Eamonn Mallie. Once again the ego and pompousness and bigotry – and cowardliness – was on full display. No sign of contrition, no acceptance of responsibility for provoking, stoking and feeding the conflict. Just the same old ego.
But what a mistake Paisley has made if he thought this would be perceived as his swansong. More of a vulturesong from the sectarian bigot of old.
I wrote a cynical piece about him in 2000, in the days when he was still opposed to power-sharing with republicans, the
'Sinn Fein/IRA' he set out to smash, a message whose subtext was adopted literally by loyalist paramilitaries. Here it is:
If I Were a Political Correspondent…
(Questions I would ask Doctor Ian Richard Kyle Paisley, MPA, MP, Euro MP, if I were a political correspondent who had just won the lottery and no longer needed my job)
Q. In the penal days Popish clergy were banished from Ireland. Informers could get a bounty of £50 per Catholic bishop. Do you think this was a good going-rate?
Q. I know you are a strict Sabbatarian but have you ever had a wee swing on a Sunday or accidentally caught yourself whistling? Do you always wait until after midnight before you read the Sunday newspapers and, if so, who goes out and buys them at that hour? If must be handy having a corner shop open all the time.
Q. Have you never taken a drink – even a wee sniff?
Q. Have you ever cha-chaad, tangoed, jived or twisted? Ever sun-bathed in your bathing costume on the beach?
Q. Who's your favourite Beatle? Or are you a Stones man?
Q. Do you have an RTE aerial?
Interlude I
June 1959. A rally at the corner of Percy Street and the lower Shankill. Ian preaches Christ's message: "You people of the Shankill Road, what's wrong with you? Number 425 Shankill Road – do you know who lives there? Pope's men, that's who! Fortes ice-cream shop, Italian Papists on the Shankill Road! How about 56 Aden Street? For 97 years a Protestant lived in that house and now there's a Papisher in it. Crimea Street, number 38! Twenty five years that house has been up, 24 years a Protestant lived there but there's a Papisher there now."
Q. You once claimed that Catholics worshipped gigantic phalluses. Do you still believe this?
Q. Did you ever get taking that oul Tricolour out of that window?
Q. Are the collections in the Martyrs Memorial Church silent?
Q. How much are you worth?
Interlude II
1966. UVF man Hugh McClean has just been charged with murdering 18-year-old Beechmount youth, Peter Ward, outside the Malvern Arms. He says: "I am terribly sorry I ever heard of that man Paisley or decided to follow him. I am definitely ashamed of myself to be in such a position."
Q. Were you a wee bit hurt by McClean's ingratitude?
Q. When you yourself were a jailbird did you wear the prison uniform?
Q. Were you a good cook in the prison kitchen?
Q. Was the exam for the Doctorate hard?
Q. Does the name Jimmy Dempsey ring a bell? In September 1969 you addressed your supporters in the Village area who later tried several times to march up Broadway and take down a barricade at Iveagh Street. Jimmy Dempsey dropped dead during one of these attempted invasions of his district.
Q. You take the Bible literally as the word of God and believe that we are all descended from Adam and Eve. Does that mean you are related to Gerry Adams – or, worse still, Pope John Paul II?
Q. Were you actually waving a shotgun licence on that Antrim hillside in the middle of the night all those years ago, or were you sneezing into a hankie?
Q. What ever happened to your wee Ulster Resistance red beret?
Q. Where'd you and Willie McCrea get the accents?
Q. During the loyalist strike of May 1977, organised by the UDA and yourself, Kenny McClinton shot dead Citybus driver Harry Bradshaw because he didn't join the stoppage. How are things these days between you and Pastor Kenny?
Interlude III
Ballycastle, 12 July 1997. Ian addressing the Independent Orange Order: "I walked the Garvaghy Road and led a crowd of a thousand men without permission, up and down it, and they never fired a peanut at us. They came to their bedroom windows and they thought they were already in Purgatory by the look on their faces, they were so amazed that these men were up there, and there was enough of us to keep them in that order."
Q. Was Peter's mistake in Clontibret to lead a crowd of just 500 men? Why did you help Peter-the-Punt pay his £15,000 fine? Did you not want him to go to jail and become a member of the Felons Club?
Q. Were you ever in a fight?
Q. Do you use Brylcream?
Q. When you are making a serious point you close your eyes for several seconds as you speak. What is it you are seeing?
Q. Why did you give your old trench coat to Gerry Kelly?
Q. Was David Irvine ever in your parlour?
Q. Have UVF men ever seen the colour of your wallpaper?
Q. Do you love me?
Q. Why doesn't Ian Jnr have a sense of humour?
Q. Is Rhonda still at the old crayons?
Q. Why do you think the IRA's never shot you?
Q. Do you think they think you're an oul eejit?

Print This Post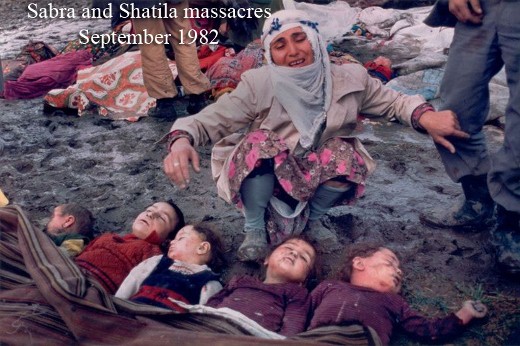 Ariel Sharon died yesterday, Saturday 11th January. I wrote about him several times. This feature – Heil, Adolf Sharon! – is from my 2004 book, Rebel Columns.
George Bush's best friend, the Prime Minister of Israel, Adolf Sharon, is a mass murderer, a killer of kids, a war criminal – every bit as guilty as Slobodan Milosevic – for his part in butchering thousands of refugees in the Sabra and Shatila camps twenty years ago. Every day in life he besmirches the memory of the six million Jews who were murdered in the Holocaust by invoking their sacrifice to justify his extermination policy against the Palestinian people.
Any country in the last ten years which has defied United Nations security resolutions, resolutions which the United States has also endorsed, has been bombed and invaded by the United States, usually supported by its lapdog, Britain, especially if the US can't get NATO or the UN to unequivocally go along with its war-mongering.
Any country, that is, except Israel.
Israel, which is armed, financed and protected by the USA, has defied over seventy UN resolutions since 1967, and can do whatever it likes under the flag of 'the right to self-defence', to quote George Bush.
Last Thursday George Bush, forced at last to respond to international pressure and outrage, asked Israel to pull back from its reoccupation of the West Bank. But the Israelis are so pompous and arrogant, and have the measure of the USA, that they feel no need to worry that any meaningful sanctions will follow.
In recent days Israeli soldiers stopped a pregnant Palestinian woman at a checkpoint, watched her give birth and watched her baby die rather than call an ambulance. They have occupied hospitals, destroyed operating theatres and vital medical equipment, and locked out doctors. They refuse Palestinians the right to bury their dead. They have cut off electricity and water, imposed curfews and looted shops, and their tanks have wantonly destroyed property. Captured Palestinian men were blindfolded, handcuffed, marched off, interrogated and then held in a sewer. They were the lucky ones. Other captured prisoners – including five from the National Security forces, including the manager of the Palestinian Authority orchestra – were summarily executed. Some weeks ago Israeli soldiers were stamping serial numbers on detained Palestinians.
What next? Force the Palestinians to sew little yellow crescents on their clothing? It would make sense. The Israeli forces already have them tied down in ghettoes and refugee camps. Forcing them to wear yellow crescents might ensure that Israeli soldiers will only shoot civilians instead of journalists, UN workers, international observers, priests, nuns, and anyone else who gets in Adolf's way.
The pretext for this latest invasion has been the emergence of the phenomena of Palestinian suicide bombers, who have indeed slaughtered Israeli civilians out shopping, in cafes, at bus stops, in attacks that we consider unconscionable. But what drives someone to commit suicide and take the lives of others if not a sense of desperation and hopelessness, which Israel's policy towards the Palestinians actually engenders.
Three times as many Palestinians as Israelis have been killed in this conflict. Most of the Palestinians have been civilians; hundreds were children.
Adolf Sharon has exploited the suicide bombings in order destabilize the Palestinian Authority, and destroy the Oslo Agreement, which he has always denounced. Yet, even though there is knee-jerk support within Israel for 'wide-scale war' there are signs of change [but not from the USA, which relies on Israel as a crucial bastion and garrison in the Middle East].
Going largely unreported is the fact that several hundred combat officers and soldiers of the Israeli Defence Forces have issued a proclamation declaring that they will not serve in the occupied territories. Some of these soldiers have been imprisoned and harshly treated because they said that all over the Occupied Territories they were "issued commands and directives that had nothing to do with the security of our country, and that had the sole purpose of perpetuating our control over the Palestinian people…"
In a statement reminiscent of the anti-Vietnam war movement, they said that they now understood that the price of occupation "is the loss of IDF's human character and the corruption of the entire Israeli society… We shall not continue to fight beyond the 1967 borders in order to dominate, expel, starve and humiliate an entire people."
The media in Israel is gagged, reporting of the peace movement not only censored, but the movement itself physically intimidated, gassed and beaten off the streets. Even last Thursday a CNN camera crew, covering the protests, had their vehicle shot at by Israeli armed forces.
Perhaps the most heartbreaking aspect of the occupation is the effect it is having on Palestinian children. They have sent messages out to the world. One, fifteen-year-old Mizer Jibrin, wrote: "The Israeli soldiers prevented us from going out to the kitchen or bathroom … One of them pushed me forcefully, and started questioning me: what are you doing, what's your name, how old are you. I answered them, and they were about to beat me, when my father cried, 'Stop it, stop it, he is a child. Went to use the bathroom.' Thy released me and broke into our home. They imprisoned my sisters, brothers and me in our small kitchen. And sabotaged our home. They arrested my father and beat him with the other men. They covered their heads with plastic bags, taking them to unknown destinations. I experienced the occupation and I will never ever forget it. I want to say stop your occupation, stop your tyranny and stop your killing, stop…"

Print This Post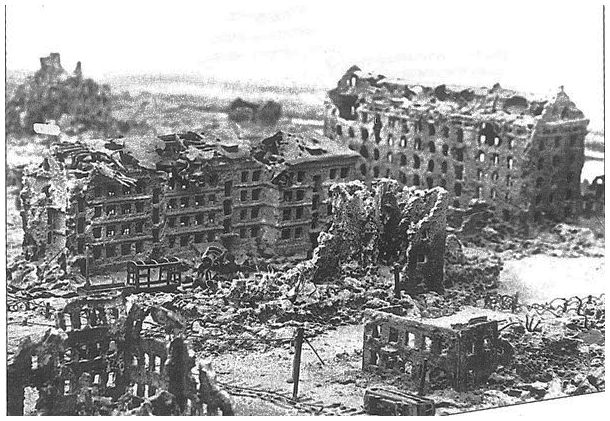 And now I have to try to retrieve the novel Life and Fate which I lent to a friend two years ago before I had read it myself! Recently I finished (pictured, front) Vasily Grossman's A Writer at War culled from the notebooks he used as a war correspondent for Red Star, the Red Army newspaper. In it he writes about the war on the Eastern front, the German defeat at Stalingrad (pictured, above) and the Russian advance on Berlin. But it is told from many perspectives so that we have a fly on the wall insight into what he calls the 'the ruthless truth of war'.
His frontline reports were censored of any negative or questioning comments and were thus marshaled to support the fighting spirit of the Russian forces and depict the soldier as the epitome of bravery and selflessness. His notes on the brutality of that army and the rapes many soldiers carried out as they charged across Germany were, of course, suppressed.
In A Writer At War Grossman meets a soldier who had been a POW during WWI. The soldier points to a Russian plane which is dive-bombing the German lines and says proudly: 'Must be my lad bombing.'
The prospect of being mutilated or becoming a cripple always represented a far greater fear for Soviet soldiers than being killed. There was of course the unshakeable belief that a woman would never want to look at them again. This may have been a misleading male nightmare, but the true awfulness of their fate did not become apparent until after the war when maimed and crippled Red Army soldiers were treated with unbelievable callousness by the Soviet authorities. Those reduced to a trunk with stumps were known as samovars. After the war they were rounded up and sent to towns in the Arctic Circle so that the Soviet capital would not be made unsightly with limbless veterans.
During the advance on Germany Grossman was accompanied by a friend Aleksei Kapler, the film director, who became the first love of Stalin's daughter, Svetlana. When Stalin discovered the affair he had Kapler beaten up by the secret police and sent to the Gulag for ten years in 1943.
Grossman was attached to the most popular of all Zhukov's commanders, Colonel-General Berzarin who became commandant of Berlin because his troops had been the first into the city. Berzarin did not even wait for the fighting to finish. He made every effort to have essential services restored as soon as possible – a huge task after the destruction – and to make sure that the population did not starve. Many Berliners worshipped him, and when he was killed a few weeks later in a motorcycle accident, rumours spread that the NKVD had assassinated him.
Grossman's novel Life and Fate was finished in 1960 and has been described as one of the greatest novels of the twentieth century. The Russian censor, having read it, said it couldn't be published for 200 years! KGB officers seized every copy of the manuscript (including the carbon paper and typewriter used in its writing). Or so they thought. One had survived in the house of a friend who had put it in a canvas satchel and left it hanging on a hook under some coats at his dacha. Eventually the manuscript was discovered and sent to the West where it was published to acclaim.

Print This Post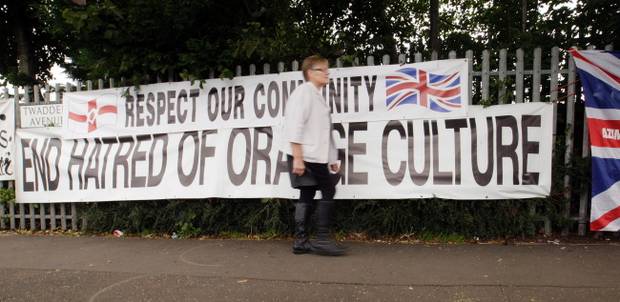 Tony Novosel's excellent and substantial analysis, 'Where Do We Go From Here' (October 14th) on Eamonn Mallie's website, should be read and considered by both loyalists and republicans.
My own view is that the flag and Twaddell protests will damage and are damaging the loyalist cause. A failed protest will increase the sense of alienation and demoralisation and will lead to a descent into further sectarianism and reaction. No one states – the flag still flies; we still march. Instead, the necessary readjustments which come as part of compromise are singled out and distorted as a fictional cultural war.
I was very angry when Billy Hutchinson and loyalist graffiti artists in 1994 depicted the ceasefire as "the IRA surrenders." I don't know what that provocation was aimed at achieving. I was in jail and some comrades (a tiny minority) fell for the bait. Some of them also became political dissidents and are now anti-Sinn Féin. I encouraged patience. Isn't it ironical that some loyalists who made that boast back then about an IRA surrender now complain that they have been betrayed, deceived and sold short by an Agreement the PUP supported?
David Trimble also failed to understand republicans when he claimed that Sinn Féin had "an exit strategy" re the Agreement and the institutions, when, in fact, it was the exact opposite. (He was, of course, being advised by a republican 'expert' – Sean O'Callaghan.)
Loyalists, and indeed mainstream unionists, have a penchant for these types of provocative statements. "Sinn Féin is implementing British rule in the North. Ha. Ha. Ha." "Is this what Bobby Sands and the hunger strikers died for! Ha. Ha. Ha."
To both claims the answer is No.
I support Sinn Féin because it is trying to administer power and distribute wealth on a more equitable basis; because of its world view; because it is progressive. Because, despite the opposite being promulgated, it has gone out of its way to meet half-way unionist sensibilities. Tolerating the 'Union' and taking seats in a building where a one-party government repressed my community for fifty years is done so for the sake of peace. It is done so because I have faith in potential future reconciliation and radical changes, including constitutional changes that satisfy my aspirations, and which Sinn Féin as an all-Ireland party also best represents.
When a unionist once provoked me with the claim that I now accepted I was British I reacted emotionally (failing to take my own advice) in a way I regret, a throwback to cheap point-scoring. "Yes, you were going to… What was it? "Smash Sinn Féin/ IRA". Well, the guerrillas fought and now they're in government running the show! How do you like it!" I sounded like Jim Allister.
The state I live in is not the alien state I grew up in. I now have a stake in this small world. My political convictions and aspirations remain unchanged. There is no hidden agenda. There is no cultural war. The flag still flies. The Orange Order still marches. I tolerate the union out of respect for unionists and their sense of security. But I am not and never will be a unionist. I am an Irish republican, a republican who appreciates the devastation a struggle I supported wrought on the unionist community.
I am writing this from Bali, Indonesia, where just four years before our conflict erupted in 1969, an estimated 80,000 people, 5 percent of Bali's population, were killed in military-sanctioned communal violence. Across Indonesia the total number to die was close to 2 million. People cannot cope with what happened. Of course, there has since been constitutional reform and a return to civilian rule, and people get on with their lives.
To one local journalist who inquired about "the great success" of our peace protest (which is how, generally and simplistically, it is perceived) I explained to him about the flags issue, and how the Orangemen were permitted to parade past Ardoyne (with no protests from the residents) on the morning of the Twelfth, but were barred from doing the same that evening when their supporters would be tanked up on alcohol and would be abusive to the local residents.
"And that's the cause of a stand-off?!"
I wish Billy Hutchinson had been in the cafe with me. I failed to stop my friend Kadek from laughing. He shook his head and laughed some more, thinking I was joking.
Though, as we know, it is no joking matter to march an 'army' up to the top of a hill.