Print This Post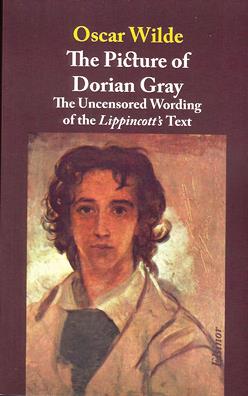 Earlier this year I was asked by my German translator, Jörg Rademacher, if I would write the introduction to his translation and annotation of the original version of The Picture of Dorian Gray, the version used in court to ridicule and indict him by Edward Carson. The book has now been published in Germany and here is the piece I wrote, Trapped By His Own Words:
Oscar Wilde died twice. Of course his final resting place was in Père Lachaise, Paris, where he had succumbed to meningitis in 1900. But he had already died in London, his spirit crushed by a prison sentence of two years hard labour (1895-97) on a charge of gross indecency, this humiliation, this downfall having destroyed the brilliant, flamboyant Anglo-Irish writer.
Unwittingly, Wilde had forged some of the nails for his own coffin, in his own hand, by his own words, when he submitted the manuscript of The Portrait of Dorian Gray to the American publication, Lippincott's Monthly Magazine, in June 1890. In this first version homosexual themes border on the explicit. But the second version, the British-published book of 1891, was a more circumspectly crafted text and included a Preface which attempted to negotiate his way around the initial criticisms that Dorian Gray was scandalous and immoral. Damaging quotes from the Lippincott's version, along with compromising letters, and the prospect of testimony from young male prostitutes, would later be used against Wilde in court by Edward Carson to discredit him and pave the way for his prosecution on charges of committing indecent acts.
Carson, like Wilde, a Protestant Dubliner and former fellow of Trinity College, was the leading barrister of his era. He was not only Wilde's Nemesis but, later, when he rose to political prominence, that of Irish nationalists. What a contrast between the lives of Wilde and Carson! One, a gifted artist who would hardly hurt a fly and who brought joy to thousands of readers and theatregoers and who would, after his death, be exonerated; the other, a skilled lawyer and consummate politician who would engage in illegal activity, threaten the will of parliament and bring immense suffering to the Irish nation, the repercussions of which are still felt today.
From 1911 Edward Carson became involved in subversion against the British government, opposed democratic Home Rule for Ireland, helped raise an illegal, paramilitary army (armed from Germany) and threatened civil war – all with impunity! When the First World War broke out, Carson's (Protestant) Ulster Volunteer Force largely converted into the British army's 36th (Ulster) Division; Carson became British Attorney General, a member of the War Cabinet and First Lord of the Admiralty. He was to symbolize the partition of Ireland, the man who sabotaged his country's independence.
Dorian Gray is the story of a young man selling his soul in a Faustian pact in exchange for eternal youth. The plot is quite staid: "all conversation and no action", as Wilde described it. Overtly, it is a novel of ideas about aesthetics, and the relation of passion to art. Wilde, a married family man but a practicing, covert homosexual for the four years prior to 1891, could not but help use his art to promulgate his ideas.
Those ideas (that it is right – healthier and cathartic – to give into temptations of the flesh) certainly aren't as monstrous as that suggested by Dostoyevsky's Smerdyakov's character, that "Everything is permitted", but they did outrage the Victorian establishment, Wilde's enemies and jealous critics. Wilde's unique wit, his affectation of speech, manner and eccentricity of dress, which was often ridiculed, incensed this section of society, the philistine majority, who allegedly practiced self-denial, and who viewed him as immoral and degenerate, but lacked the opportunity to humble and humiliate him.
It was a combination of Wilde's own hubris, and the encouragement of his lover, which set the scene.
One of those who read and was beguiled by Dorian Gray was Lord Alfred Douglas, a handsome young man, nicknamed 'Bosie', a spoilt and self-indulgent brat. He and Wilde were introduced in June 1891 and thereafter began an affair, often acting quite incautiously, though it was Alfred who was reckless and publicly flaunted himself so that they would be recognized as 'Oscar Wilde and his boy'. Alfred's father, the Marquess of Queensberry, was outraged at what he considered was the corrupting of this son (though it was actually Alfred who introduced Wilde to the subterranean world of male prostitution), and when Wilde was challenged by Queensberry in June 1894 he denied the allegations. But in February 1895 the Marquess threw down the gauntlet in the form of a calling card left in Wilde's club, basically publicly accusing him of being a sodomite. Against wiser counsels, Wilde sued and Queensberry was arrested and charged with criminal libel.
However, during the trial, which began on 3rd April 1895, the tables were turned and Edward Carson, who was brilliant, eloquent and forensic in regard to highlighting 'immorality' in Wilde's work, including the Lippincott's version of Dorian Gray, easily demonstrated Wilde's licentious life and that he had an insatiable sexual appetite and predilection for young men. When Carson announced that he would produce male prostitutes as his witnesses who would testify to have having had sex with Wilde, Wilde dropped the prosecution. Not only did the court costs bankrupt him but the court ruled that the accusation that he was a sodomite was 'true in substance and in fact', and this triggered the next stage of the tragedy – his arrest on twenty-five counts of gross indecencies and conspiracy to commit gross indecencies.
His first trial ended with the jury unable to reach a verdict.
(To be fair, at this stage Edward Carson appealed to the Solicitor General for clemency but was told it was too late as the case was now "too politicized" to stop. This is a reference to speculation that the British Prime Minister, the Earl of Rosebery, had had a homosexual affair and was being threatened with exposure if he failed to aggressively prosecute Wilde.)
At the second trial, in May 1895, which heard lurid details and allegations of hotel sex with male prostitutes, Wilde and his co-accused, Alfred Taylor, were convicted of gross indecency and sentenced to two years' hard labour.
Imprisonment broke Wilde. He experienced hunger, insomnia, disease, bouts of dysentery, loneliness, desertion, and the death of his mother. When being transferred in prison stripes to Reading Gaol a crowd gathered around him on the railway platform and jeered and spat at him. He wrote that he knew that when he would be released from prison that there was "nothing before me but a life of a pariah – of disgrace and penury and contempt."
His tragedy was the second occasion within a few years of a prominent Irish figure being brought down on the issue of morality. Charles Stewart Parnell, the greatest Irish politician of his era, was leader of the Irish Parliamentary Party at Westminster and appeared to be on the verge of achieving a measure of Home Rule (the Second Home Rule Bill). But, in 1890, in a London divorce case Parnell was named as co-respondent, as living with another man's wife with whom he had two children. The subsequent fallout from the scandal especially in Catholic Ireland, destroyed Parnell and bitterly divided his party. Meantime, others had become disillusioned with the failure of constitutional politics to deliver and were to go down the separatist road which would eventually lead to the 1916 Easter Rising and the formation of the IRA. Although the Irish Parliamentary Party had recovered by 1900 and looked again as if its lobbying at Westminster would finally result in the passing of a Home Rule Act, onto the stage strode Sir Edward Carson to thwart their Irish aspirations.
Wilde was released in May 1897 and immediately went into exile, unaware that history and public opinion would exonerate him.  His writings are celebrated, his plays constantly performed and attract new admirers, his life the object of biographers, and his epigrams (used to blacken him at this trial) regularly quoted in books, in film and in the media. In Ireland and Britain today homosexuality has been decriminalized and gay partnerships/marriages are recognized. In another ironic twist, the newspaper symbolic of Rupert Murdoch's modern global media empire, the News of the World, which throughout its 168-year-old history specialized in scandal, salacious stories and prurience, and which rejoiced in Wilde's imprisonment and downfall, itself was brought down by scandal in 2011 and court cases! Police revealed that the newspaper was involved in widespread phone hacking of royal, public and celebrity figures, of the families of soldiers killed in Afghanistan and of the families of teenage girls who had been raped and murdered.
Against this history, in hindsight, who truly was the more moral but Saint Oscar?
Dr Jörg Rademacher, in as forensically a manner as Carson indicted Wilde, liberates Wilde from the censuring  and self-censorship Wilde himself, for motives of self-protection, futilely wrought on his novel in the various stages of production. Rademacher, as he explains, distills the variant texts to produce a new edition of the old but original Dorian, a reconstruction of the uncensored wording of The Picture of Dorian Gray.
It presents us with a unique insight into the parturition of a work, the struggle that takes place between true, unencumbered, artistic freedom and powerful social forces which compromise such work – for better or worse, but rarely for better.

Print This Post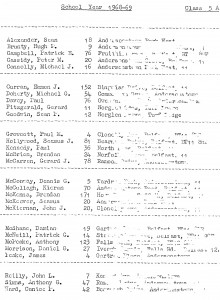 Received in the post today a copy of those of us in class 5A, Glen Road CBS, 1968-1969, forty-five years ago, as the twenty-eight of us prepared to sit our 'O' Levels in June 1969. Those of us who passed and who wanted to do 'A' Levels had to cross the road and go to St Mary's Grammar School – which I never liked, and eventually left in September 1970, to go to St Peter's Secondary in Brittons Parade, Whiterock.
I recognize most of the names and last summer bumped into one of them, Brendan McKenna, who lives in Australia and who was back home visiting. Barney had hardly changed a bit!
A few Sundays ago I met Paddy McNeill who with his wife was doing the Divis Mountain walk. Mickey Connolly became an MD, immigrated to Australia but returned to Ireland. Gerry Fitzgerald became a prize-winning photographer and I saw him at the PA's Deric Henderson's leaving do last month. John McKiernan, a great footballer, became a teacher and his son also became my doctor. Michael Doherty (brother of Kieran who died on hunger strike) is still to be seen running and cycling – the fittest of us all!
Peter Cassidy works in the RVH. Another friend's father was in the RUC and had helped prosecute those involved in the Malvern Street murder of Peter Ward but himself was later wounded (presumably by the IRA) in a gun attack at Springfield Road in 1971. One – who ended up at CBS after being expelled from Garron Tower in 1968 – became a compulsive gambler.
A few more I would see at a distance in town or in West Belfast and acknowledge with a nod.
But the rest? What ever happened to them? Did they stay or leave? Presumably, most are still alive.
Only forty-five years ago!

Print This Post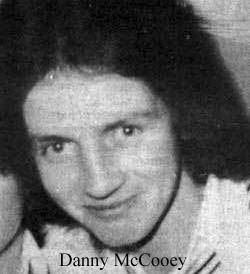 Ten years ago, in 2004, I wrote two features about the conduct of the British army in Iraq. One was 'A Tale of Two Cities' – comparing the British army killing of Danny McCooey in Belfast in 1977 with the British army killing of Baha Mousa in Basra in 2003. The second was 'A Proud Tradition' showing that human rights abuses by the British military were a constant, despite all the blethering about "the British army being the finest army in the world".
Today's Guardian now reports that British troops are being accused of war crimes in Iraq and that this is being investigated by the International Criminal Court at the Hague. Only last year the British government was forced to apologise and settle some of the thousands of claims made by Kenyans who were tortured by British colonial forces there in the 1950s.The Kenya Human Rights Commission says 90,000 Kenyans were executed, tortured or maimed, and 160,000 people were detained in appalling conditions during the struggle for independence.
Here is the feature I wrote in May 2004 and which appears in my book, Rebel Columns:
A PROUD TRADITION
The Daily Telegraph wrote: "The Royal Military Police are already investigating allegations of mistreatment of Iraqis by British soldiers in southern Iraq after the Mirror's publication of photographs said to show a member of The Queen's Lancashire Regiment urinating on an Iraqi lying in a military truck with a hood over his head."
The Guardian wrote: "The soldier at the centre of the new revelations in the Mirror, Soldier C, said he saw four beatings where PoWs were punched and kicked, the paper reported. In one, a corporal placed a sandbag over a suspect's face and poked his fingers in the victim's eyes until he screamed with pain."
In the Commons, Tony Blair used prime minister's questions to say any "human rights abuses, torture or degradation" of prisoners were "wholly unacceptable".
PRISONERS' STATEMENTS
"On the table was a small bottle of stuff, and two syringes with needles…Somebody came from behind and put on a blindfold. The soldier gave me an injection on the right arm, then he tied something round it, then he did something to my fingers… Then I felt this feeling in my arm, electric shocks, but two given to start off with, not painful, just uncomfortable. Then every time they asked a question, it only kept increasing."
"He kicked my legs apart and stuck his heel into my privates. Others came in and said that half my district had been wiped out in the fighting. At about 4am I was told that I was to be taken for a ride in a helicopter and that I was to be thrown out."
"After what seemed about one hour in the helicopter I was thrown from it and kicked and batoned into a lorry."
"The next I knew was being put into a helicopter and taken away. I overheard voices talking about, 'Throw him out' Before I went into the helicopter I was asked if I could swim."
"What was going to happen to me? Are they coming to kill me? I wished to God they would end it."
"I was beaten again. I was taken out and made stand against the wall. The soldiers said, 'You are being taken out to be shot."
"I was beaten and kicked in the stomach and privates for about half-an-hour. I was made lie on the floor. One put his foot on my throat and the other held my legs. The other one lit matches. He blew them out and then put them to my privates."
"I was forced to stand against a wall with my hands supporting my body for a long time. I collapsed. My hands and legs were beaten whenever this happened and the insides of my feet were kicked until my ankles were swollen to almost twice their normal size. At the time that I was against this wall I got bread and water once and water alone on two other occasions. I was also punched in the ribs and in the stomach, as well as being nipped."
"After being hooded I was led to the helicopter and I was thrown bodily into the helicopter. During this my hands and wrists were hurt due to the others handcuffed to me not being pushed equally. On being put into the helicopter, the handcuffs were removed and were applied to the back of the hood to tighten it around the head."
"I would estimate that the helicopter journey lasted half an hour at the end of which I was put in a lorry. I was made to lie face downwards in the back with other men thrown on top of me."
"A shot was fired. It went past my ear. They all had a good laugh at this."
"I was not allowed to dress again but was told to put the hood back over my head. I was taken to another room, stood against the wall, the hood was removed and a flash picture was taken."
PRINCIPAL METHODS OF INTERROGATION
Twenty-five principal methods of interrogation have been documented, which included: stretching a man over benches with two electric fires underneath and kicking him in the stomach; insertion of instruments in the anal passage; electric shocks given by use of a machine; urinating on prisoners; and psychological tortures such as firing shots close to their faces, playing Russian roulette or throwing them out of helicopters just above the ground (when the prisoners thought they were high in the air).
NEVER AGAIN
All of the above quotes are extracts from statements running to 4,500 pages, compiled by the European Commission on Human Rights over thirty years ago. They refer to the interrogations of Irish people in the North by the British military and Special Branch. The ECHR found Britain guilty of torture and inhuman and degrading treatment of prisoners. A British prime minister stood up in the House of Commons to state that 'ill-treating' (sic) prisoners was totally unacceptable and would never happen again.
It happened again and again and again. A proud tradition.
First in Ireland, now in Iraq.

Print This Post
On 8th March, the weekend section of the Irish Times devoted a full broadsheet page to an astonishing photograph showing a backstreet Belfast scene from the early 1960s of a young, smiling Seamus Heaney, in an Aran sweater, surrounded by about fifteen joyous kids, at a time when he was teaching in Belfast.
The photograph was taken for a Vogue magazine article by Heaney's future sister-in-law, the author Polly Devlin, and probably the first person ever to interview Heaney.
The Irish Times caption reads: "This rarely seen photograph was taken for a Vogue article on Belfast by Heaney's sister-in-law Polly Devlin. It shows Heaney in 1962, when he was 23 and teaching at St Thomas's Secondary Intermediate School, in Ballymurphy."
Copyright for the photograph resides with the old publishing house Condé Nast Publications in New York.
I thought it would be an easy task to find out the identities of the children and whatever happened to them and whether they knew they had once been photographed with the future Nobel Laureate Winner. But I was wrong.
I tried to identify the district where the photograph was taken and I brought it around to various areas asking people if they could recognise an old school friend (all of the kids in the photograph would now be sixty or more) or the street in question. The photograph was certainly not taken in Ballymurphy or the Whiterock, the vicinity of St Thomas's, because the houses in those two areas have small front gardens and the background of the Heaney picture is of old terrace houses.
I went down to the Falls, up to the Clonard area, down to the Markets and over to the Ormeau Road area where between 1961-1963 Heaney lived in flats in Wellington Park and Fitzroy Avenue. Of course, I was assuming it was taken in a nationalist area and I might be entirely wrong about this. Gerard Rice, who runs the Shaftesbury Community and Recreation Centre, told me that this part of the Ormeau area back in the 1960s was a fairly mixed area but even he drew a blank with the older citizens.
I went to bars and clubs frequented by pensioners to see if any of the clientele could recognise someone in the picture which would then put me on the scent of others – but again nothing. The photo was copied and put up on the wall of my doctor's surgery and posted on various websites.
There were many who thought they recognised this or that person but nothing checked out and so it remains a mystery. Someone suggested Cairns Street, off Leeson Street, but then that was dismissed. Another person thought it was Boundary Street, off Divis Street. With redevelopment in the early 1970s the topography of much of old Belfast has been changed beyond recognition, making identification even more difficult.
One old boy in the Falls, who grew up in the Pound Loney, joked, "it's definitely not us. Look how well dressed that kid is on the right. And there's a wee girl with a tennis racket! When did we ever have a tennis racket? They all look too well fed!"
I contacted Polly Devlin, who as a young journalist was one of the first to spot Seamus Heaney's talent. In the 1960s Polly had also interviewed Bob Dylan, John Lennon, and Janis Joplin, and worked with photographers David Bailey, Richard Avedon, Norman Parkinson, Irving Penn and Lord Snowdon.
"I commissioned the picture and can't even remember who I commissioned to take it! Boundary Street sounds right in poetic terms and in terms of Seamus's sense of fun and irony. It's a heartbreaking and joyous picture at the same time. Good luck with your search – I'm sure you'll unravel it!"
I also contacted Seamus Heaney's widow, Maire, whom I had met before. She thought that Seamus probably made his own arrangements with the photographer. But she also introduced an intriguing possibility.
Maire said, "I'm pretty sure the photo was taken in 1965 and not in 1962, as stated, and he would no longer have been teaching in St Thomas's but was lecturing in St Joseph's Training College, Trench House, by then. I hope this is of some help and that the project, which would be most interesting and revealing, is successful."
So, the photograph might be misdated by two or three years, which I am beginning to suspect – because I read somewhere that Polly didn't begin full-time with Vogue until 1964. If it was taken in 1965 this should have made the chances of resolving the question marginally better but hasn't!
Does anyone know any of these children and where they are now?

Print This Post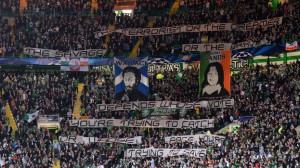 Was on Radio Ulster's The Nolan Show today about the campaign by some Celtic supporters to put a hunger strike song, Roll of Honour by the Irish Brigade into the BBC charts. I am not a soccer supporter – I prefer Gaelic football and rugby.
In 2004 I wrote about Celtic in an article  for the Irish Examiner. Celtic fans didn't like it because it knocked their saint, Martin O'Neill! Anyway, any pretext for resurrecting it! Here it is -
'Martin O'Neill MBE, OBE, etc'
So Martin O'Neill, the former Gaelic football player-turned soccer star-turned soccer manager, hero of Celtic fans worldwide, the man who took the team to their first European final in more than 30 years, accepted an OBE medal (Order of British Empire) in the British Queen's New Year Honours List.
The letter of offer he received in November said: "The prime minister has asked me to inform you, in strict confidence, that he has in mind, on the occasion of the forthcoming list of New Year's honours, to submit your name to the Queen with a recommendation that Her Majesty may be graciously pleased to approve that you be appointed an officer of the Order of the British Empire."
How must Celtic fans feel about his acceptance? Many will feel disappointed and angry. Others, however, given human nature, will try to perform a little mental somersault and write off the OBE simply as O'Neill's personal business, unrelated to Celtic. But, given what O'Neill said, that is not an option.
"I am honoured to accept it on their [the club's] behalf. As a club, Celtic has enjoyed success in the past few years, culminating in the appearance at the UEFA Cup final. This recognition belongs to all those who have made a contribution to that success," he said, thus associating the team and its supporters with awards, whose nominees are decided by an anonymous Whitehall committee acting for 10 Downing Street, and which are dispensed by the apex of the class system itself, the British Queen. Furthermore, the awards are given out in a hierarchical fashion (knighthoods to big business and patrons of the governing party: MBE's to car park attendants and bin men).
A few months ago it was revealed that filmmaker Ken Loach (who made 'Hidden Agenda' about the RUC's shoot-to-kill policy) and the black poet Benjamin Zephaniah had both turned down the award.
Zephaniah broke with protocol and spoke about his decision to reject the offer. He said: "I get angry when I hear that word 'empire'; it reminds me of slavery, it reminds me of thousands of years of brutality, it reminds me of how my foremothers were raped and my forefathers brutalised. It is because of this concept of empire that my British education led me to believe that the history of black people started with slavery and that we were born slaves, and should therefore be grateful that we were given freedom by our caring white masters. It is because of this idea of empire that black people like myself don't even know our true names or our true historical culture."
Many people have probably forgotten that back in 1982, when he played for the Northern Ireland team, Martin O'Neill accepted an MBE. He was hardly a gullible 30-year-old, even then, though, interestingly, I have never seen MBE after his name. He said he accepted the award on behalf of the team and Nottingham Forest for whom he also played. Thus, in his recent decision to accept an OBE he has not acted inconsistently. Furthermore, he is not the first manager or player at the club to accept an honour: Jock Stein became a CBE, Bobby Lennox and Billy McNeill MBEs and the club chairman Bob Kelly a knight.
Blinded by their own passion for the club and the culture it represents, fans have deluded themselves by not facing up to these ambiguities. In recent years O'Neill's reputation as a great manager has soared, particularly since he took over at Celtic in the summer of 2000 and became its saviour and a hero to thousands of fans.
I have never been able to share the obsession with soccer that many people, mostly men, have with the game. It dominates their waking hours, and their dreams and nightmares when they sleep. It circumscribes their lives and responsibilities. It is as if there is nothing else more important in the world. Wives and girlfriends play second fiddle to a ball and eleven men.
But in the case of Celtic FC there is a further dimension, given the history and struggle of the Club and its identification with the 150,000 impoverished Irish Catholic immigrants who fled to the East End of Glasgow in the post-Famine period. No wonder 'The Fields of Athenry' is the fans' favourite anthem, lambasting Lord Trevylan and the British Crown for the deportations to Australia of those Irish who rebelled or who stole grain to feed their families.
It was in Edinburgh that the local Irish community set up the Hibernian football club to help raise funds for the relief of the new immigrants. In Glasgow in 1887 a Maris Brother, Brother Walfrid, followed their example. He saw the need for the community to have belief in itself and the opportunity to raise money for his charity, The Poor Children's Dinner Table. He proposed the name Celtic for the club as a reflection of its Irish and Scottish roots. Within five years it won both the league and the Scottish Cup.
The Club's identity was further shaped and intensified by the sectarian polarisation in Scotland that defined the main rival soccer teams, Celtic and Rangers. This – and incidents at matches, from pitch invasions to riots – was heightened by events back in Ireland (the 1916 Rising, Partition, the Belfast pogroms). Rangers refused to sign on any Catholic players: Celtic would fly the Irish Tricolour from its flagpole during matches.
To many of its fervent Irish fans and their Scottish cousins the fortunes of the club, particularly against Rangers, took on the symbolism of the Troubles from a simplistic sectarian perspective. Over the years Irish republican songs about the conflict were appropriated as Celtic anthems on the terraces and sang with the passion of mythic battle songs.
The sense of belonging and of ownership was strengthened In 1995 (and again in 1999) when Celtic fans were able to buy shares in the club and purchased £14million worth, representing one of the most successful flotations within soccer and making Celtic certainly a club of the people.
So, given this backdrop, the decision of Martin O'Neill – from a northern nationalist home and republican area of County Derry – comes as a double-blow to the club's fans.
One obvious response of fans would be to uncouple support for Celtic from association with the cause of Irish republicanism, which is anti-imperialist and anti-Honours. However, I can't see too many being able or prepared to make such a wrench.
Benjamin Zephaniah said that he was shocked at how many of his fellow writers, including blacks, jumped at the opportunity to go to Buckingham Palace when Queen Elizabeth had her "meet the writers day" in July 2002 and at the excuses they gave. Among them were: "I did it for my mum"; "I did it for my kids"; "I did it for the school."
But the most pathetic of all excuses, he says, is the one: "I did it for the people".

Print This Post
The New York Review Books Classics, which started in 1999, is a treasure trove of fiction and non-fiction and includes titles from the traditional canon but also books from across the world that fell into obscurity or that had not been translated into English. I have just finished reading two of their publications.
I first read Erich Kästner's novel about twenty years ago when it was titled Fabian but under this imprint it is now titled, Going To The Dogs, the title he preferred but which was rejected by his original publisher in 1931. (I actually prefer Fabian!) The tragic novel is about thirty-two-year old Jakob Fabian, an advertising copywriter, in Berlin in 1929/30 in the dying days of the Weimar Republic, and I quote passages from it in my book, Then The Walls Came Down. When I was in Munich last November I made a point of visiting Kästner's grave.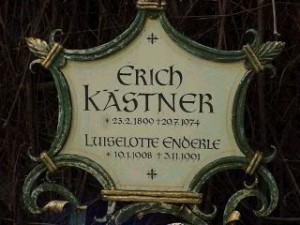 So I read his classic, back-to-back with the brilliantly written/translated non-fiction, Diary of a Man in Despair by Friedrich Reck (pic, below right), which charts the period 1936-44 under Hitler. Reck was a novelist but also a writer of children's adventure stories.
There is an episode when Fabian addresses the corpse of Labude, his friend, who has committed suicide. The novel was produced in circumstances when the Nazis were on the rise but when some, including Kästner still thought that the left would fight back. Fabian, who is alienated from all sides, a man also in despair, says: "Listen! Soon an embittered struggle will begin, first for mere bread and butter, then for the plush sofas; the one side will strive to retain them, the other side to secure them. Titanic blows will be struck and finally they will hack the sofas to pieces, so that no one shall possess them. There will be mountebanks on all sides among the leaders, men who invent proud phrases and grow drunk with the sound of their own voices. There may be two or three real men among them. If they tell the truth twice running they will be hanged."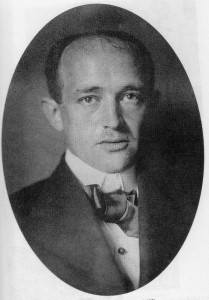 Reck's book deals with the period when Hitler has assumed full power and is a contemporaneous account of life under the Nazis as observed and monitored by Reck or assembled from what he hears. The accuracy of some of the anecdotal material and Reck's reminiscences were challenged in the 1970s but in my opinion even if flawed or exaggerated they do not undermine the spirit of Reck's writings or his contention that many Germans hated and reviled the Nazis. Reck was an arch-conservative with pseudo-aristocratic pretensions, was arrogant and had no love for the working class or labour, but nor for the fanatical Prussian aristocrats who backed Hitler.
He wrote not daily but weekly or monthly and hid his notebooks on the land around his estate.
In 1936 he writes: "My life in this pit will soon enter its fifth year. For more than forty-two months, I have thought hate, have lain down with hate in my heart, have dreamed hate and awakened with hate. I suffocate in the knowledge that I am the prisoner of a horde of vicious apes, and I rack my brains over the perpetual riddle of how this same people which so jealously watched over its rights a few years ago can have sunk into this stupor, in which is not only allows itself to be dominated by the street-corner idlers of yesterday, but actually, height of shame, is incapable any longer of perceiving its shame for the shame that it is."
He foretells catastrophe and a second world war and is convinced that the German people are due a divine punishment, the enormity of which they cannot even realise. He says about the demise of Hitler, "the end will come down upon his head from every possible direction, and from places, even, that were never thought of." But he also blames the rest of Europe for allowing Hitler to come to power and grow in power by not reigning him in and when he first breached international peace, his annexation of Austria and invasion of Czechoslovakia . "And as he is made more powerful, we, who are his last opponents inside Germany, are made weaker and more impotent."
"They are standing by and watching, preoccupied with figuring out a way to avoid irritating Herr Hitler – and so making any resistance even more impossible. In time to come, you will be able to do certain things: you will be able to punish those who with their wretched political deals made possible that infamous day in January 1933; and you will be able to punish the military and industrial men-behind-the-scenes. But one thing you will not be able to do: you will not be able to make the whole nation, in extensor, responsible for a regime which you – yes, you – have strengthened. You have broken our internal resistance through political lethargy, and you are nevertheless demanding of an unarmed people that they do what you, with your mighty armies and the most powerful navy in the world, do not dare."
As war breaks out and as time goes on and even more unconscionable reports about the massacres of innocents leaks out, Reck looks forward to the defeat of his own country: "These are the lengths to which we have been driven: that we, who are not the worst of the Germans, must now put our hopes in a war to free us of a plague of locusts."
He rejoices at the Anglo-American landing in North Africa in 1943: "Despite the ban on listening to the Allied radio, the news spread within an hour. And I was even more amazed, that gray November day, to see the reaction the news produced. Everyone seemed glad about this decisive change in the course of the war, which meant the defeat of his own country… the whole town – the whole region, really – was as exhilarated as though everybody had drunk a bottle of champagne. Suddenly, people walked straighter, and their faces shone, and it was as though a long, hard winter had been endured and now the first warm wind was blowing over the ice. Everyone sensed that a ghostly hand had nailed the death warrant of the Nazis to the wall, and this had a salutary effect on the bad as it did on the good."
Tragically, Reck's outspokenness was to lead to his eventual arrest. He was charged with "insulting the German currency" and he died of typhus in Dachau concentration camp in February 1945, three months before the end of the war.

Print This Post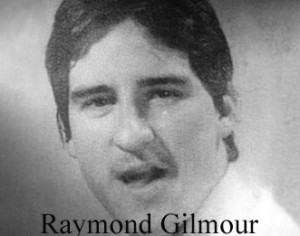 Discredited informer Raymond Gilmour, one-time citizen of Derry, has been resurrected in the media and by those opposed to Sinn Féin in order to attack Martin McGuinness. However, few of those journalists – particularly, Tony Allen in the Belfast Telegraph – mention the fact that Gilmour was so bad a witness in a supergrass trial that even the Lord Chief Justice couldn't swallow his story and said he was a "man to whose lips a lie invariably comes more naturally than the truth.".
Here is a feature I wrote for the Irish Examiner in 1998 when Gilmour's book Dead Ground was published:
Do you know what the trees say when the axe comes into the forest?
Look! The handle is one of us!
From time immemorial the collaborator, the informer, has been reviled. Ireland's long history as a subjugated nation of its near neighbour, England, can be explained in part to the actions of informers who have subverted attempted national revivals and uprisings. Understandably, Ireland reserves its greatest repugnance not for the enemy but for one of its own.
Throughout the present Troubles it is estimated that the IRA has killed sixty people whom it accused of secretly working for the British army or the RUC, and banished from Ireland up to a hundred others who were discovered before they could cause major damage or who availed of IRA amnesties. Who were these informers? The young lad across the street who was caught on a burglary and was promised he would not be charged if he spied on certain neighbours. The spouse discovered having an affair with another man's wife and who was blackmailed into also reporting on the movements of republican suspects. In one case in Derry, where an IRA arm's dump was discovered in the house of two sympathisers, the RUC arrested both husband and wife and threatened to charge the woman. They dropped the threat in return for the husband, Paddy Flood, joining the IRA and sabotaging operations. He did so. The IRA eventually flushed him out and killed him, dumping his body on a border road.
Besides those entrapped, and those IRA members who were recruited after breaking in police custody, others inform for money and begin to enjoy the danger as well as the rewards. According to the late head of the RUC Special Branch, Ian Phoenix (who died in a Chinook helicopter crash in 1994), he met no one who informed out of conviction.
The biblical Judas was so ashamed of betraying Christ that he hanged himself. Liam O'Flaherty's Gypo Nolan does not find peace until, dying from gunshot wounds, he receives the forgiveness of Mrs McPhillip whose son Frank was killed because of Gypo's information to the police. But atonement is now a thing of the past, shame an emotion alien to the Gypo Nolans of today, if the new phenomena of the informer as media celebrity is anything to go by.
Last year, two former IRA men, Eamonn Collins (Killing Rage) and Martin McGartland (Fifty Dead Men Walking) published books about life inside the IRA. A third, Sean O'Callaghan (who has described killing Cork man John Corcoran in graphic detail in interviews) is in the process of writing his memoirs. Collins was involved in five killings. In one, he set up for assassination a customs officer work colleague who was also a soldier in the UDR. After his death Collins contributed money to the floral tribute and attended his funeral to see if he could spot any other potential targets. When he was eventually arrested he agreed to betray his IRA comrades on condition that he was not charged with anything. When that failed he agreed to turn supergrass in return for a reduced sentence. Collins, to paraphrase Terence Mac Swiney, could inflict suffering, but when the chips were down he couldn't endure it himself.
Although it is sixteen years since he was exposed as an informer Raymond Gilmour must have only recently smelt royalties and decided to join the bandwagon. And what a tale of self-justification and self-pity his book is. Here is a man who led a double-life, who lied to his parents, his wife, his friends and comrades but who tells us at the beginning of Dead Ground that "everything" we are about to read "is true." Even the Lord Chief Justice in Belfast at the trial of 35 former friends and neighbours whom Gilmour gave evidence against described him as being "entirely unworthy of belief". He was "a selfish and self-regarding man to whose lips a lie invariably comes more naturally than the truth."
Gilmour was being questioned about a burglary when asked by the RUC to join the INLA. He was 16 at the time. "The thought of all violence and killing simply turned my stomach," he says, and then contradicts himself by telling us how, later, he and a friend used a replica pistol to rob an elderly postmistress. Nevertheless, "to save lives", he did the RUC's bidding and joined the INLA.
Gilmour describes himself as coming from 'Londonderry', which says something of how far he has psychologically distanced himself from home. According to him, all the people in Creggan were into thieving, the men all beat up their wives who in turn beat up their kids. "The Creggan was windswept and dirty, the people shabbily-dressed…" About his family he says that his mother had a history of mental illness, that his father was a boozer. Two of his brothers, "beat up my sisters and me and tried to make us drink their piss." One also "forced me to keep my school dinner and bring it home after school so that he could eat it."
About one INLA comrade who was killed by the SAS he writes, "if ever a person deserved to die, it was Neil McMonigle."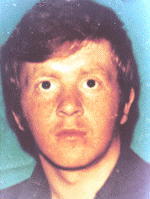 Gilmore's best friend was INLA man Colm McNutt (pic, right). Gilmour tipped off his RUC handler about an INLA robbery during which McNutt was shot dead. Feeling ever remorseful he was comforted when his handler assured him that it was really another informer's information that led to McNutt being killed.
Gilmour details his life inside the IRA and boasts of all the people he got arrested (he was paid two hundred pounds a week, plus bonuses) but Derry republicans I spoke to claim that he was a Walter Mitty-type and has exaggerated his role. The part of the book that is true is that each time an informer gives information he increases the risk of detection. Undoubtedly, Gilmour also ran the risk of capture, death or serious injury whilst on IRA operations, and he does communicate the fear and paranoia he was living under.
After the capture of an arms dump in August 1982 he became the IRA's chief suspect but fled to the RUC, taking with him his bewildered wife and children. She eventually left him and came back to Derry, later divorcing him. Whilst Gilmour's victims were on remand the IRA kidnapped and held his father, threatening to kill him unless Gilmour retracted his evidence. Raymond didn't bat an eyelid for the old boy whom the IRA released unharmed before the supergrass trial, described with relish by Gilmour as "one of the biggest and most expensive cases in British and Irish legal history." It collapsed in December 1984. He has a bizarre theory about this: "It wouldn't surprise me to discover that the ending of the trial in which I was involved was part of another attempt by the British government to win concessions for the IRA." That's our Raymond, okay, up there with the major players!
But now the axe-handle is angry at having been tossed aside and bemoans the fact that although he was initially given protection, his minders didn't consider him such a nice person. "I expected a bit of respect for what I'd done, but they seemed to look down on me." Another minder, "who was nice as pie to my face, was saying what a bastard I was and calling me all the names under the sun."
He can't sleep at night, listening to creaking floor boards, waiting for the IRA to come and get him. "I'm not afraid to die, but if the IRA are coming to get me, I'm going to take a few of them with me," says this lost, unloved and abandoned man from his adopted home somewhere in Hopelessville.

Print This Post
Last November I was on a book tour of southern Germany and Switzwerland regarding my novel, Rudi – In The Shadow of Knulp. At Staatliche FosBos in Munich Dr Wolfgang Streit of the school's English Department invited me to do a reading in front of 150 students and then do a Q & A session.
This 14-minute film of the readings of two extracts from the novel was recorded and edited by David Schönhals and has just appeared on the Vimeo channel of Wolfgang Streit and can be viewed here. See also videos of Wolfgang's intriguing sculptures of his 'Ulysses-Cycle', inspired by James Joyce eponymous novel.
Many thanks to all concerned.

Print This Post
Opera! Sinn Féin is holding this year's Ard Fheis in Wexford Opera House. I loved ard fheiseanna, from many decades ago when Tom Hartley and I, recently released on bail, came down and made our nervous, first speeches in the mouldy old Dublin Mansion House. Thereafter, each year, we had a little bit more to say, as our voices gained confidence and our opinions expressed our convictions. Tom was eighty four, having been with Brian Boru, Tone, Emmett, Pearse, Proinsias Mac Airt. And I was sixteen, or thereabouts.
There are some ard fheiseanna which stick out. Hartley and I, and a few others, opposing federalism to the detriment of Ruairi and Dave.
My 'armalite and ballot' speech in November 1981 – because I was overwhelmed by that year of '81, that unforgettable, momentous, calamitous, cathartic, historic and heroic and courageous hunger strike, and what I had witnessed, twice, from the people of Fermanagh and South Tyrone, whose votes might, likely, have changed Irish history.
And then, the debate on Leinster House abstentionism in 1986 (and look at how incontrovertibly right that decision was).
At ard fheiseanna, you witnessed the dynamic and metamorphisis of your political struggle – the voices, veteran supporters, young greyhounds bursting out of the trap, the most humble of AP/RN sellers, An Cumann Cabhrac and Green Cross fund-raisers, foreign delegates, the north American contingent, the international representatives, those from Britain who suffered and honoured and defended Irish republicanism in the den of the lion; all in a crucible, under one roof; arguing and debating; discovering friends and comrades and allies from the unlikeliest of quarters! What a gathering!
And now in Wexford Opera House!
And this, of course, is my pretext for being a prima donna and talking about one of the most beautiful opera songs ever, which I set to a text about a Derry comrade and one of our nights in Crumlin Road Jail over twenty years ago – 'The Pearl Fisher's Duet'! Here it is:
One night in the Crum', while I was preoccupied and having no success with working out how we get from here to a united Ireland, and Roy, my cell mate, was sitting at his table in his stocking feet, writing to his beloved wife, Donna, I suddenly leaped up on my mattress.
"Roy! Roy! There are two huge rats just after running behind your locker! And whilst I'm up here, please explain why the legs of your bed are steeping in milk cartons which you top up every day?"
"I saw them, Dan," he said nonchalantly, as his socks set fire to his shoes so speedily did his feet take up residence. "However, they are not rats. They're premature baby cockroaches," he explained, now that we were at the same altitude. "The adults can eat rubber, plastics and concrete…"
"Fascinating, fascinating…"
"They can even eat prison food. They can climb walls a hundred feet high – how do you think they got up this far? But they were never taught to swim," he smiled, pointing down to the little moats of water which protected his bed.
"But surely they can fly?" I asked.
"Not when Candy Devine's on the radio, Dan. They usually avoid your cell like the plague. Believe me."
Roy is from Derry and was 24-years-old when he was arrested in October 1989, just three months before I joined him here in C-Wing. He was charged with possessing mortars, one of which exploded in its tube as it was being defused, seriously injuring a British army bomb disposal officer.
We took to each other like brothers and were to spend the next thirteen months, almost twenty-three hours a day, together. Not once did we argue. Well, just once, when he wouldn't give me back my Queen and ignore my last move, on the principle, he said, that you can't turn back time.
"But it's my birthday!" I pleaded. "Please? Pretty please? I promise never to tell anybody that on your stag night you drank fifteen Southern Comforts, were stripped naked and tied to the bonnet of a taxi and driven three times around the Guildhall singing, 'I'm getting married in the morning/Ding dong, the bells are gonna chime'? Or that you don't like heading the ball because you are afraid it will make your fringe recede?"
But he was unrelenting.
My bed sat below the window, a large hinged frame of opaque plastic on the inside, several rows of bars on the outside. Against my better judgement I would allow the window to be opened for Roy's plan.
"Don't worry," he assured me. "If the Press or the Movement ever gets to hear about this we'll simply deny it."
Then, completely undignified, I would climb up to the window and repeatedly put out my tongue at the loyalists in the exercise yard below who responded by throwing tomatoes which Roy would then collect for sandwiches.
My Derry comrade has a sweet teeth and each night he ate for his supper three Cadbury's creme eggs, a Mars selection box, followed by six packets of cheese and onion potato crisps, washed down by a pint of diluted orange juice. Then he would lie on top of his bed and moan, "Dan… I'm not feeling too well."
"Comrade, you are not eating the right food!"
So he would then have the three or four bars of Twix that he had been keeping for his breakfast in the event of us being served porridge yet again.
He would go to sleep early – before 'lights out' at 11 pm – and always insisted that the radio being kept on didn't annoy him.
But still I felt guilty. So, in order to keep him awake I invented a mouse. It worked by thread which ran from my bed to a weighted crisp bag trapped below his locker. When I tugged on the thread the bag would make a scratching sound. Sometimes I had to cough raspingly to drag Roy away from Donna's arms in slumberland, then he would roll over and become alert.
"Did you hear that, Dan! Did you hear that?"
"Hear what, Roy? I didn't hear a thing. I was in another world, busily praying for the conversion of the Protestant people. Or the Catholic people. Or those atheists across the water. Which ever will get us out of here the quickest."
Scratch, scratch. Scratch, scratch, scratch.
"There it is again. I think we have a mouse."
"'Miaowwww, miaowwww'," went Roy the Brave.
"Squeak, squeak." Scratch, scratch. Scratch, scratch, scratch.
"Miaowwww, miaowwww…That's not you squeaking, Dan, is it?"
"No. It's coming from under your bed or locker. Squeak, squeak."
"There it is again. We've definitely a mouse. 'Miaowwww, miaowwww…'"
"Are you 100% sure, Roy? Because mice can do the breast stroke?"
"That's it! I'm wide awake, Dan. Do you want to put the radio on?"
"Yeah. Why not. I know a station that'll help lullaby you to sleep."
I tuned to Val Joyce on Late Date on RTE1, a presenter who, I promised Roy, was forever playing songs by Derry's Phil Coulter, Dana and Fergal Sharkey, and interviewing people from the Creggan. But not even this prospect could make Roy feel at home or make him stop brooding over the loss of his Datsun Bluebird car, photographs of which adorned the picture board on our cell wall.
Below my blankets I was rubbing my hands with glee and tee-heeing as on the radio the conflicting tenor and bass melted into pure harmony in a performance of Bizet's 'The Pearl Fishers Duet'.
"What the hell's that?" asked Roy.
"Oh, it's a song in French about the United Irishmen. That's Napoleon now, singing to Wolfe Tone about an arms shipment."
"Huh. Sounds like two fishermen making up after having squabbled over a woman," he said.
I looked over towards his bed, and through the gloaming I'm sure I saw him wink at me.
On such nights we would talk into the early hours about what we would be doing if we were still free, about good memories. About what would have happened in the games had my Queen not been taken. About life and love, peace and happiness. About plans for the future, when the sun will rise again.
I was listening to Radio Ulster last Monday lunchtime when I heard on the news that my good friend was sentenced to 20 years.


Print This Post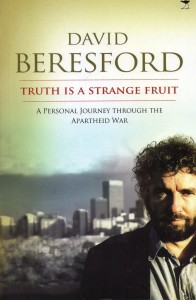 Truth Is A Strange Fruit by David Beresford is a strange but intriguing and informative book, anecdotal and episodic. The book was first published in 2010 but it was bought for me as a Christmas present just past. Beresford is, of course, the author of that classic account of the 1981 hunger strike Ten Men Dead, which has never gone out of print in twenty-seven years. The South African had been Ireland correspondent for The Guardian during the hunger strike but after he left Ireland he heard about the IRA 'comms' between the prisoners and the outside leadership. He was given access to these and his substantial quotes from the letters drive that unique book.
The sub-title of his new work is A Personal Journey Through The Apartheid War, quotes from cases from the TRC, the Truth And Reconciliation Commission (which neither got at the truth or led to reconciliation); is interwoven with love letters from death row by John Harris, a white anti-apartheid activist who was executed for planting a bomb at a railway station which killed an elderly woman; but also tells the story of Beresford's struggle with Parkinson's. Harris was the first and only white person to be executed for a political offence between 1960 and 1994 when over 2,500 people were hanged by the apartheid regime.
The TRC, from the outset poses the questions which we in Ireland all are too familiar with, if unable to agree about: What is the truth anyway? Can anyone claim to 'know' it? It came up with several different kinds of truth. There was 'factual', or 'forensic' truth; 'personal' and 'narrative' truth; 'social…truth'; and 'healing and restorative truth'.
That part of the book which deals with the ANC's brutality against its own members, when paranoia about infiltration was rife in the training camps of Angola (a 'plot' to poison 500 cadres was allegedly discovered), makes extremely uncomfortable and disturbing reading. "34 cadres were executed 'by order of our military tribunal' in Angola, while 41 committed suicide." That story along with the daily killings in the townships, the routine torture of prisoners (including the disappearance, dismembering and secret burying by the police and farmers of seventy ANC suspects), individual accounts of the deaths of white farmers and their families, and the necklacing of suspected informers, are reminders of the cruelties and injustices which are endemic to all freedom struggles. And, indeed, all conflicts.
Beresford tells the story of Barend Hendrik Strydom, the mass murderer who in 1988 shot 22 black people, killing seven of them. "Each black person threatens the continued existence of whites, even an 88-year-old woman," he said, referring to an 88-year-old hawker who was among his victims. "Scientists have shown that the oxygen is decreasing. This is the fault of blacks. They are threatening the life of the entire planet." Evidence to the court was that, when parking his car prior to the massacre, Strydom put money into the parking meter. "He was, after all," remarks Beresford, "a law-abiding man."
Stryder was given early release under the amnesty 'forgiveness' conditions in 1992 and Beresford poses the question, "What is a political prisoner?" Mandela and De Klerk failed to agree on a definition. Mandela is said to have agreed to Strydom's freedom (because he wanted ANC prisoners also amnestied) but De Klerk, presumably still hanging on to faux moral supremacy, opposed his release!
The few of those, out of many, in the police hit squads who were exposed as killers on behalf of the state claimed 'political motivation'. "All, or most," says Beresford, "have benefitted from the political trade-offs that have taken place behind closed doors in the name of national reconciliation," though Beresford questions the morality of the process.
These are the same dilemmas facing our community in the North. The victims want to know 'the truth' and full admissions and in some cases prosecutions. All the protagonists, while wanting the whole truth from their enemy, have enough muscle (loyalty/kinship in one form or another; on the British side, the exercise of blocking laws) to prevent the whole truth of their responsibility and accountability from emerging. The protagonists (but particularly the British, in my opinion) will not 'open their books', so to speak, so I doubt whether any truth and reconciliation commission would work here.
However, Truth Is A Strange Fruit, despite its darkness and despair is also relieved with humour – a particular example being Nelson Mandela's letter to Comrade Walter Sisulu, c/o The Pearly Gates, The Entrance to Heaven, just after he receives news of Sisulu's death. Mandela tells Walter about the weeping and wailing for him down on earth but that Mandela, who is not crying, is telliing everybody that Walter has "merely gone ahead to do some organizing for the ANC.
"Basically, it appears that people just cannot understand the strength of a friendship like ours. I mean a friendship that can survive your introduction of me to Winnie is not going to have any trouble in coming to terms with death…
"…when He [God] decided to make man in His own image, does that mean he looks like FW or Thabo? Why did He unleash PW Botha on the world? Not to mention Hendrik Verwoerd, JG Strijdom and John Vorster?"
"What did Winnie do with the money?
"Do you have any insight, from where you are, as to when Robert Mugabe plans to come out of the cupboard and what will he be wearing for the occasion?"
"When I look back, over that long road to freedom that we trod together, I realize that our story is anyway a never-ending one. It is a story that will not end with the death of you, or me, but will be handed on from generation to generation. The story of how two young men, one an estate agent and the other a lawyer, destroyed one nation and replaced it with another, much fairer one."
"Hambe kahle, Walter. You can go with pride.
"Your friend, Nelson"