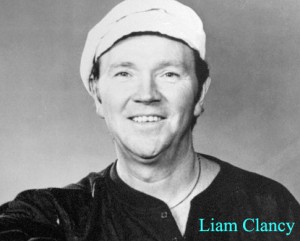 Finished 'Slaughterhouse-Five' by Kurt Vonnegut around Sunday lunchtime; then visited my mom and her friends, Mary and Sarah, in Grovetree House; came home and read a limited amount of Sunday Shit online by the anoraks led by the key Tralfamadorian, Mick Fealty, who has broken cover, recently calling for Adams to go, and is now a political player, not a facilitator/moderator.
Went shopping on the Boucher Road for some things. To save the planet from, at least, hermaphroditism in certain, sensitive fresh water molluscs, I do not use plastic bags. So, there I was standing, waiting on my wife who had gone AWOL, standing at the exit, and cradled against my breast were three onions, some pork sausage meat, a packet of herbs, probably costing a packet (for a soup I hope to re-create from the ingredients on the back of an M & S carton, which I had memorised, down to the crushed celery seeds, six kidney beans and four atoms of chilli paste – like yeh!).
And there, whilst waiting, a man approaches me. Someone whom we have hurt or someone whom we have not. In fact, someone whom I had not seen in perhaps forty years – Paddy McNeill!
I might be wrong, but in 1962 or 1963 when our class in St Teresa's Primary, Glen Road, got a new teacher, John Sands, who took over from Oliver Campbell, Paddy McNeill emerged, thanks to the encouragement of Sands, as the most extrovert character among us. His speciality was to do improvisations and sing songs like Val Doonican's 'Paddy McGinty's Goat'. Caught up in the tailwind of his confidence I would get up with Paddy and we would do skits from 'Steptoe and Son', with me as the da, Alfred (portrayed by the actor Wilfred Brambell), and Paddy as the son, Albert. But we kids were in thrall to Paddy McNeill's spirited renditions of Clancy Brothers' classics like 'The Leaving Of Liverpool' and 'The Holy Ground'.
I am not sure when we parted – and I didn't get more than a few minutes with him today to discuss the old days. We must have been in the same class at least until 1967 or 1968 and perhaps longer, perhaps even at St Mary's Grammar to which we had to go [in September 1969] to do A-Levels. I left there in 1970 due to unhappiness.
I certainly remember visiting Paddy's home, off Stewartstown Road, in 1967, and I remember that he had a talented older brother in our school who also sang, and played the guitar.
So, Paddy and I yarned today for a few minutes, whilst our wives looked on anxiously, and I said that I remembered him once expressing an interest in becoming an airplane pilot (he had mentioned in our mid-teens that Aer Lingus were taking on young people to train and he would love to be part of that, up there in the skies). I told him that I had mentioned him in a published story where he said that I couldn't become a pilot because of my colour blindness (though shortly afterwards I realised that I had got him mixed up with another past pupil, Ruairi Maguire, who had been the one to say that about my sight). Paddy's momentary incredulousness made me think I had got the story completely wrong but then his wife said, and he remembered, that he had taken flying lessons some long time ago.
Emboldened, I then said – which was true – that only two or three weeks ago I had thought about him.
Liam Clancy had died in December and RTE had shown the documentary about his life, 'The Yellow Bittern', not long after. Paddy said that he and his wife had gone to QFT to see it when it was first released.
We shook hands and said, not goodbye, but cheerio. I have at least another thirty or more old class mates to meet – though, according to Borges, if thirteen people meet for dinner then statistically at least one of them will be dead within a year.