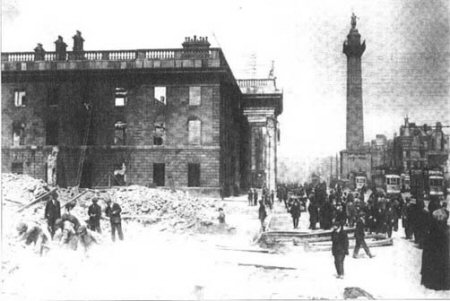 Feature I wrote for the Irish Times, partly in response to journalist Peter Murtagh's remarks a week earlier, but covering the wider issue of the hypocrisy and double-standards prevalent in the mainstream parties in the South was published.
1st October. Publicly interviewed former hunger striker Pat Sheehan MLA in front of an audience in the Glenpark Club, Ardoyne, as part of the 30th anniversary commemorations.
30th September. Interviewed along with Peter Murtagh on the Pat Kenny Show, RTE, about a feature that Murtagh wrote in the Irish Times (29th September) the day before. In it he recalled an incident from 1986 and claimed that McGuinness and "two heavies" virtually intimidated him from covering a story in Shantallow with the family of the informer Frank Hegarty who had been killed by the IRA. I had checked The Guardian, for which Murtagh in 1986 wrote, but found that he had not written about or filed such a story, despite it being a very important story about a journalist being intimidated by a high profile republican leader (who was also an MLA)! He couldn't remember why he didn't file the story.
29th September. Interviewed on the Nolan Show, Radio Ulster, re Martin McGuinness's IRA background and the subject of a Truth Commission.
24th September. Spoke at O'Donovan's Hotel, Clonakilty, on the legacy of the 1981 hunger strike.
23rd September. Spoke at Pery's Hotel, Limerick, on the legacy of the 1981 hunger strike.
22nd September. Interviewed along with Kevin Myers by Matt Cooper on Today FM re Martin McGuinness and election.
20th September. Interviewed on BBC's 'Good Morning Ulster' and, later, by RTE's Pat Kenny about Martin McGuinness running for the Irish presidency.
18th September. Tight though it was, we got tickets for the All-Ireland (from Pat and Eamon), my wife cheering for Dublin, I, mutely, for Kerry in a dodgy part of the stadium where Section 31 applied. Dublin defeated Kerry  by one point!
16th September. To the flicks to see 'Tinker, Taylor, Soldier, Spy' – and how awful it was. My hero Gary Oldman tried, unsuccessfully, to reprise/mimic the Alec Guinness original depiction without success in a film that was indecipherable (the awful pun).
13th September. Finished 'When A Crocodile Eats The Sun' by the journalist Peter Godwin, born in 'Rhodesia', and his scathing account of the ineptitude and megalomania of Mugabe and the effects his policies have had on modern-day Zimbabwe (and on the lives of Godwin's white, 'planter' parents). There are salutary lessons to be learnt from this book, particularly a corollary about the sensibilities of unionists, honestly attempting to come to terms with inheriting a land in complex and bitter circumstances, their historic contributions and sacrifices, and their modern day identity which must be embraced on their terms and respected, without, of course, diminishing that of those who culturally claim original entitlement (which, as we know from history, is quite relative).