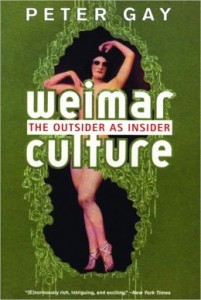 My royal sixtieth birthday today! And to celebrate they hoisted the wrong flag on the City Hall! But it was the thought that counts. Lots of wonderful presents from my wife and family, including The Black Count: Glory, revolution, betrayal and the real Count of Monte Cristo, a biography, by Tom Reiss; The Etymologicon by Mark Forsyth; Weimar Culture by Peter Gay; and a DVD collection of the television series, The World At War.
Finished Stoner by John Williams, a wonderful novel first published in 1965 about a University of Missouri English professor from a poor farming background. Incredibly sad but what a panoramic view of one man's life from boyhood to death in under three hundred pages! The description of the epiphany he experiences when he discovers literature – thanks to his lecturer, old Archer Sloan, who is not unlike the fictional, much-beloved schoolteacher Mr Chips, though not as sentimental – is breath-taking. The most wonderful scenes are his forlorn love affair with a young student and her immortalising his name many decades later.
8th January. Finished Citizen Dwyer by Sean McCarthy, a novel based on the life of the United Irishman, Michael Dwyer, who fought the British in 1798 and subsequently used guerrilla tactics before capitulating in 1803 and being deported to Australia. The style of writing reminded me slightly of Walter Macken, and the passage to Australia reminded of William Golding's book Rites of Passage which I must have read about thirty years ago. Sean tells the story almost with the mind-set of what I imagine the real Michael Dwyer to have had, and his contemporaries, so he must have done a lot of research to catch the cadences of speech and the mores back then. An excellent read – and I loved the twist at the end regarding the identity of the real informer.
3rd January. Received three books today from a North American friend, John Norby: Stoner and Butcher's Crossing by John Williams, and Really The Blues, a classic jazz bio by Mezz Messrow and Bernard Wolfe.