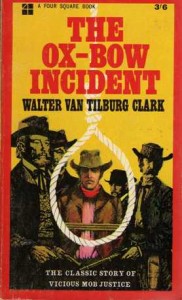 Resumed work on my novel 'Rudi' after several months working for Féile an Phobail.
Moderating the Bobby Sands Trust website which has just been redesigned and is being officially re-launched at a press conference on November 7th. As secretary of the Trust, dealing with enquiries and requests.
Reading:
'The Master and Margarita' by Mikhail Bulgakov – first half is excellent, very funny. Second half the pace has slowed down.
'The Ox-Bow Incident' by Walter Van Tilburg Clark – brilliant story about the lynching of three innocent cowboys. [Henry Fonda starred in the filmed version]
'Inner Workings: Literary Essays 2000 – 2005' by J.M.Coetzee – disappointing.
Almost finished 'My Name is Red' by Orhan Pamuk [translated by Erdağ Göknar]. Set in Istanbul in 1591 it is a love story and a murder mystery and revolves around the work of a group of miniaturists [an art form in the Ottoman Empire]. Earlier this year read 'Snow' by Pamuk.