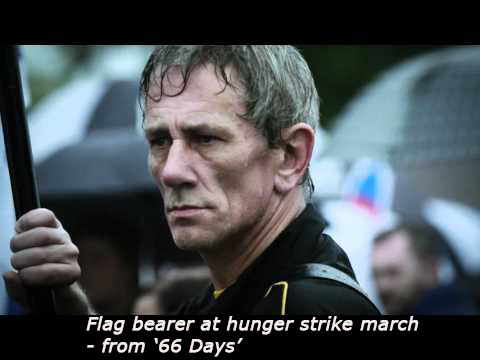 Spoke at Galway Film Fleadh on Friday night after the showing of 66 Days, the new film about Bobby Sands' hunger strike. I had been interviewed for the film but this was the first time I had seen it and I found it extremely moving and the story brilliantly rendered. Former comrades of Bobby, including Bik McFarlane, Richard O'Rawe, Colm Scullion, Seanna Walsh and Tomboy Loudan, spoke about how Bobby kept up their morale through the dark times and how he inspired them. I took part in the Q&A afterwards with the director of the film, Brendan Byrne, and Fintan O'Toole of the Irish Times. Was later interviewed by Niall Ó Dochartaigh, Senior Lecturer in Political Science & Sociology at Galway University, who chaired the Q&A.
6th July. Interviewed by Matthew Whiting (LSE) who is writing a book on the transformation within Irish republicanism, how electoral participation evolved, how and why republicanism changed its strategy.
1st July. Interviewed by Una Murphy from VIEWdigital, a community journalism online site, about Féile an Phobail, Scribes at the Rock and the Feile Women's Choir who will be providing the flourish to Scribes on Thursday 11th August in the lounge of the Rock Bar.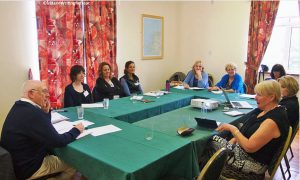 28th-29th June. Hosted creative writing course for mature students as part of the Ireland Writers Retreat.
27th June. Interviewed by Sean Hillen at Teac Jack's in Derrybeg as part of the Ireland Writers Retreat week about my life and experiences.
23rd June. Photographed by Bobbie Hanvey for about fifteen hours (okay, an hour) at Neil Shawcross's studio.
21st June. Interviewed by commentator Jude Collins via Periscope on this Thursday's Brexit referendum.
17th June. Finished Paris Trout by Pete Dexter about a store owner in Georgia who kills a fourteen-year old black girl, shoots her mother, and then expects to get off lightly because 'that's the way it is'.
16th June. Interviewed by Peter Keleghan from Canadian Broadcasting Corporation for a television documentary on 1916-2016-Emigration which will go out next November or December.
11th June. Spoke in Beechmount at a commemoration in honour of Seando Moore who died six years ago.
7th June. At Brexit debate in St Mary's University College.
3rd June. Finished re-reading Vol I of my favourite short story writer, Anton Chekhov, beautifully produced in a four volume illustrated collection by The Folio Society, London.
2nd June. Interviewed by Kitty Janvrin, a student from the University of South Carolina currently working on her honors thesis and focusing on how oral histories work to record conflicts like the Troubles, focusing on the Boston College Belfast Tapes project.