Finished reading A Stranger in My Own Country: The 1944 Prison Diary by Hans Fallada which has been described as, 'An outspoken memoir of life under the Nazis written from a prison cell' (Independent), but which has also been viewed as an apologia because Fallada decided to live in Nazi Germany instead of leaving as had many other artists.
20th September. Wrote feature for Eamonn Mallie's website rebutting an article by loyalist Jamie Bryson on the issue of trust.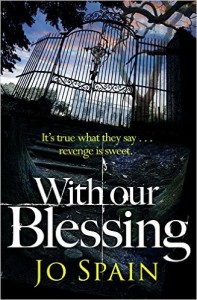 16th September. At book launch in Dublin for Jo Spain's first novel, With Our Blessing.
15th September. Interviewed by Andrew English, a masters student studying nationalism and conflict at University College Dublin.
14th September. Interviewed by Cato Hemmingby, a researcher at the Norwegian Police University College in Oslo, working on issues related to political violence.
11th September. Interviewed in the studio on BBC's Talkback on the issue of unionist bigotry after Minister Arlene Foster referred to "rogue Sinn Féin or renegade SDLP ministers" taking a post from the UUP.
10th September. Interviewed on the Nolan Show, BBC Radio Ulster, re the DUP vote to adjourn the Assembly. Interviewed on Newstalk re the latest in the political crisis.
8th September. Interviewed by Laurène Sénéchal for French televisionon the murder of Kevin McGuigan and the statement that the Chief Constable of the PSNI George Hamilton made about IRA structures.
Finished reading for the second time Alone In Berlin (or Every Man Dies Alone) by Hans Fallada.
28th August. Interviewed on BBC Radio 4's breakfast news about the UUP and the DUP and the political crisis.
25th August. Interviewed on BBC5 Live about the political crisis resulting from the two recent killings. Interviewed on UTV Ireland about the political crisis.
24th August. Interviewed on the Nolan Show, BBC Radio Ulster, about the killings of Kevin McGuigan and Gerard 'Jock' Davison and whether the IRA was involved. Interviewed on the Pat Kenny Show, Newstalk, about the two killings.
21st August. Finished Before The Deluge – a Portrait of Berlin in the 1920s by Otto Friedrich.
11th August. Interviewed by Jack Hepworth, Durham University, who is researching for an MA project provisionally titled 'A social history of Irish republicanism in the Six Counties and the border counties, c.1969-c.1985'.
10th August. Interviewed along with William Humphrey (DUP MLA) by William Crawley on Radio Ulster's Talkback about yesterday's contentious march by the Anti-Internment League in North Belfast which was in breach of the Parades Commission's determination and which was prevented from marching.
7th August. Scribes went well, last night. Packed house. Marian did a great Q&A. A kind and generous woman. Tonight read from the Ambush chapter of West Belfast at the Duncairn Cultural Arts Centre, along with Henrietta McKervey and Tony Macaulay.