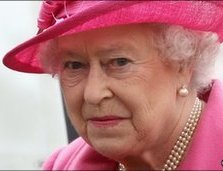 Was supposed to do an interview with RTE's Pat Kenny this morning on the subject of Queen Elizabeth's visit to Ireland but it had to be cancelled as it clashed with an event at Queen's [!] University at which I am speaking.
Having not recently been down South I can only speak about the public reaction there as expressed on talk shows and in the media. The hypnotic sway that much of the population appears under either says something about the shallow existence of some and their unquestioning nature. A similar hysteria in Britain was demonstrated during the recent royal wedding which fortunately coincided with my 7-hour flight to Canada and so I was able to largely ignore it.
I can understand infatuation with the famous where fame has been earned as with someone like Nelson Mandela or a great musician or poet or a great actor but not where it has been simply bequeathed. It offends against the principle of equality and certainly one's republicanism.
Once someone is declared famous major sections of the public suddenly treat them as being special and are in awe and curious about what they wear, who they date, and what songs they like. This public appetite or need or dependency simply gets to me. (The mass hysteria that accompanied the Pope's visit to Ireland in 1979 I also found disturbing.)
Although Tom Hartley and I were the main organisers of a major protest against a visit of the Queen to the North [the 'Queen of Death' march] in August 1977 I will not be protesting against her this time. It seems to be what people want – to be financially crucified by a security budget €30m (£26.2m), with main centres sealed off and life disrupted.
I am sure everybody will live happily ever after! On the plus side, the weather forecast doesn't look good.
But at least back in 1977 Hartley and I protested in person, along with a thousand others, before we were gassed and baton-charged at Millfield, Belfast. Unlike those whose protest consisted of deceiving people in Donegal that they were passengers on a bus going to Dublin when they were actually human shields for a viable explosive device to be delivered to the capital.