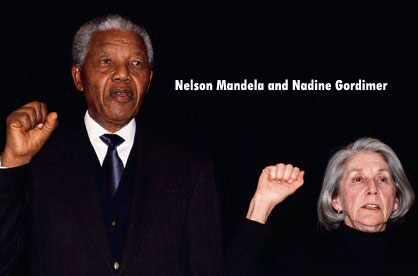 Santa was very good to me this year again. I got the following books: Battle Cry of Freedom by James M. McPherson (about the American Civil War); The Horologicon by Mark Forsyth (about the lost words of the English language); Life Times by Nadine Gordimer (six decades' worth of her short stories); and Citizen Dwyer by Sean McCarthy (a novel about Michael Dwyer, a United Irishman who fought a guerrilla campaign against the British army in the Wicklow Mountains for five years).
19th December. Finished Juan Gabriel Vásquez's novel, The Informers, the story of how Germans and Austrians were treated during WWII in Colombia, which eventually sided with the Allies and interned many of these Europeans as suspects and Nazi sympathisers. I found the novel very slow and it did not really take off until about page one hundred. It dealt with themes of betrayal and loyalty but never really made me empathise with any of the victims though well-written/translated. Vásquez is spoken off as the new Gabriel García Márquez.
16th December. Finished a wonderful little novel, Pereira Maintains, by Antonio Tabucchi which was first published in 1994. Set in Lisbon in 1939 it is about a second-rate newspaper's cultural editor, Pereira, who is widowed and talks to his wife's photograph in scenes reminiscent of James Stewart's Charlie Anderson in Shenandoah.
13th December. A limited edition of my book, Rudi, was launched tonight in Culturlann by the writer Jude Collins who later went on to praise the book in the Andersonstown News. He said:
This is a greyhound of a book. It's lean, it's balanced, the pace is exact, the direction true. George Orwell said that good writing was like a clean window-pane: almost invisible, never drawing attention to itself, always focused on the scene.  He could have been thinking about Danny Morrison's latest novel.
It's based on a tale by Herman Hesse and is relatively short. It follows the life of Rudi, a kind of vagrant philosopher (and, as it happens, a Protestant) from his early years in the north of Ireland through to near-old age. I haven't read the Hesse story on which it's based but what Morrison has produced is fresh and local. It starts with a scene of violence – a man waits in the darkness with a knife for his half-drunk victim to emerge. We don't know the identity of knife-man or victim. When the blade finally pierces flesh, you can almost feel the weapon sink into the man's body.
Having opened with breathless action and mystery, the novel settles into a study of the central character, juggling time as we're taken from Rudi's youth to his old age and back again. We see him meeting and falling totally and helplessly for Isabel, the love of his life. Then we follow him as they are parted, as he wanders and drifts. The love-story that has blighted his life is retold and given detail years later when he meets Rebecca, whom he first met as a child and is now a young woman struggling with illness.
There's much to admire. Besides the Orwellian-clear writing there's the landscape through which Rudi moves, recreated with the vividness of a Thomas Hardy novel, where the countryside becomes less a backdrop and more a part of the character.  The frost on a tree-branch, the movement of a head, the flight of a bird; and at the centre of everything this lonely, almost saintly figure of Rudi, thoughtful, sad, struggling to make sense of his own life and of those around him.
Sectarianism and the Troubles are in the novel too, but they take a back seat. Rudi himself has been brought up a Protestant but that too is largely irrelevant   When Rudi thinks of the futility of violence and hatred,  there's a temptation to wonder "Is this the author or the character we're listening to?" Avoid the temptation – Rudi is Morrison's creation; this is not an autobiography.
For a number of reasons I had to read this novel on an ipad, something I normally find difficult. Not this time. Love, revenge, the passage of time, goodness, coarseness,  the ache in every human being about the road they've taken and how it might have been otherwise   – it's all presented in a disciplined, exact way.  And the novel ends with a twist I'll bet you won't see coming.
I've read most of Danny Morrison's work. This novel is easily his best – so far. 
12th December. Spoke at the launch of Belfast's Alternative Christmas Annual 2012 at The Base Alley Centre, Whiterock Road. The book is a product of Upper Springfield Development Trust's Public Arts Programme and was written and illustrated by the Trust's Youth Team, young people from Northern Ireland Community for Refugees and Asylum Seekers and the over 50s group from St Vincent de Paul, Turf Lodge.
9th December. At unveiling of mural rededicated to human rights lawyer Pat Finucane, ahead of the de Silva Report to be published next week.
2nd December. Attended commemoration at Portsalon, Donegal, for sailors who were drowned when their boat was shipwrecked in Lough Swilly over two hundred years ago.
23rd November. At the funerals of Terry Enright (City Cemetery) and Fra Fox (Hannahstown), both ex-prisoners who also did work for Féile an Phobail.
19th November. Finished 'Once a Jailbird' by Hans Fallada who never disappoints.
14th November. Did interview with Amy Wilson, a third year student in Manchester, whose dissertation is looking in depth at the effects of the hunger strikes and the impact on the Republican Movement today.
13th November. Was interviewed for a forthcoming UTV documentary about Operation Motorman which began forty years ago in August 1972 and lasted three months.
3rd November. Gave American artist Anthony Lott a tour of West Belfast. Anthony is collaborating with the writer Tim O'Grady on Tim's next novel whose main character is a Belfast republican domiciled in the States.