Almost all of my media interviews in the past few months, including much of my commentary on Twitter, have been dominated by the Brexit issue. Again, this morning I was interviewed by Hayley Millar, BBC Scotland, about Brexit and the proposed pact between the DUP and the Tory government aimed at keeping Theresa May and the Conservatives in power – but at a potential risk to the prospects of getting the Assembly and executive back up and running.
22nd June. Interviewed by Cato Hemmingby, a researcher at the Norwegian Police University College in Oslo, working on issues related to political violence. Was first interviewed by Cato in 2015. He is the author of a monograph, The Dynamics of a Terrorist Targeting Process: Anders B. Breivik and the 22 July Attacks in Norway.
12th June. Interviewed by Adam Brodie of Oxford University's Department of Politics and International Relations on the subject of "parade dispute resolution in Northern Ireland… why nationalists began resisting the parades, and why protests stop."
Interviewed on the Pat Kenny Show, on Talkback and BBC News about the proposed DUP/Tory pact.
11th June. Finished All Fall Down by James Leo Herlihy which I thoroughly enjoyed.
Wrote a feature on Brexit which was published on several blogs.
10th June. Interviewed by freelance journalist Andrew Lowry about internment and its effects on the conflict in the North, in light of calls for internment to deal with the Islamist-related attacks in England.
9th June. Interviewed by Hardeep Phull, a journalist/music critic with the New York Post. The interview was about my reaction to Bono condemning the IRA after the Enniskillen bombing and whether it had any effect on republican attitudes. Also asked me was Bono threatened!
8th June. Interviewed by Alessandro Mazzoleni, a student at the University of Limerick, researching 'Irish self-censorship in the nineties' for his dissertation.
2nd June. Interviewed by Bethany Swinburn, a Masters student at Durham University, whose dissertation focuses on the public and private manifestations of Irish republican martyrdom and how such has been remembered, from 1916 to the 1981 hunger strikes.
31st May. Did a recorded interview with John Finucane, the Sinn Féin candidate in North Belfast, about his favourite books and pieces of music. It was later aired through Facebook.
26th May. Took part in a panel discussion at the Royal Society in London about conflict resolution organised by Phenomen Trust. BBC journalist Peter Taylor chaired and I spoke along with former soldier Glenn Bradley.
25th May. Addressed Duquesne law students at Queens University.
22nd May. Just finished Third Reich by Roberto Bolano. How anyone could like this boring, pointless novel defies comprehension – yet many do.
8th May. Finished a wonderful book, The Long Walk by Slavomir Rawicz, about a young Polish cavalry officer, arrested by the Russians in 1939 and sentenced to 25 years hard labour in Siberia. However, he and a few comrades escape from the camp and make their way on foot across tundras and deserts until they reach India and freedom. Breathtaking reading!
6th May. Finished Nights In Armour by Blair McMahon, a nom de plume for a former serving RUC officer.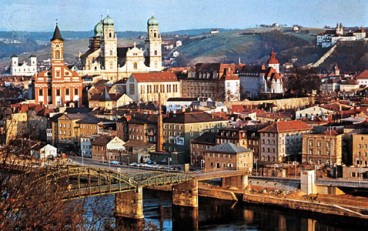 5th May. Gave a talk, followed by a lengthy Q & A, on Brexit and Ireland at a workshop at Passau University organised by Prof. H. Ruediger Korff.
4th May. On the eve of the 36th anniversary of the death of Bobby Sands I addressed academics and PhD students at Passau University, Germany, about the 1981 hunger strike and its lasting effect on Irish politics which included the electoral rise of Sinn Fein.
3rd May. Finished Married Quarters by Shane Connaughton, a wonderful novel which captures life in a border town and its garda station where the main protagonist Danny is coming-of-age.
2nd May. Interviewed by Jude Collins about the life and times of Martin McGuinness.
29th April. On behalf of the Bobby Sands Trust I issued a message of solidarity with Palestinian prisoners currently on hunger strike and re-published a chapter from my book Rebel Columns about hunger striker Marwan Barghouti.
28th April. Revisited and revised my short story, Munich Alexanderplatz.
24th April. Did interview with Joey McCann, an MA student at the University of Sussex whose History and Media module is on Thatcher's 1988 Broadcasting Ban on Sinn Féin.
19th April. Gave Alan Louth [Dubliner living in Toronto] a tour of republican West and North Belfast.
17th April. Did Radio Foyle interview with Gregory Campbell about his reaction to Mary Lou McDonald's Easter speech in Derry regarding Brexit and no acceptable border.
16th April. Took part in the Easter Parade and commemoration at Milltown Cemetery.
13th April. At the book launch in Easons, Belfast, of memoir by Paddy Armstrong (one of the Guildford Four).
11th April. Finished Pietr the Latvian, Georges Simenon's first novel featuring the French detective Maigret. Hard to describe just how convoluted the plot is. Finished editing a booklet on Irish republican leader Joe McKelvey who was executed by the Free Staters on 8th December, 1922.
10th April. Gave some republicans from Bangor a tour of republican West Belfast. Later, went to the Europa Hotel where Mary-Lou McDonald and Ciaran Kearney gave an update on Sinn Féin's position on Brexit and special status for the North.
6th April. Interviewed by Paul Andrews, a Graphic Design student studying at Southampton Solent University whose dissertation is on visual language during the Troubles and the power of the poster.
3rd April. Met Joe Pascal, co-founder of the Hudson Union Society which hosts public interviews with those in public life and celebrities, and gave him a tour of West Belfast.
27th March. Interviewed by Dr Thomas Leahy, from NUI Galway on, 'Memory beyond borders: dealing with the legacy of the Northern Ireland conflict in the Republic of Ireland, 1969-2016'.
23rd March. At the funeral of Martin McGuinness in Derry. Huge numbers in attendance. A big loss to the republican struggle.
22nd March. Wrote a feature for my website in response to a lie about Martin McGuinness – Creating False News.
20th March. Interviewed by Stephen McCann about the musical culture during the Troubles, including republican ballads, and my involvement in Radio Free Belfast in August 1969.
17th March. Began reading Shane Connaughton's novel Married Quarters, due to be published in early May. A brilliant book, the best I've read in a long time. I think this book will go places!
16th March. At a reading in Waterstones, Belfast, by Sara Baume who talked about her second novel, A Line Made By Walking.
10th March. Interviewed by Alan Simmons, a PhD candidate in the School of Politics and Global Studies at Arizona State University whose dissertation looks at "the relationship between the Irish public (including combatants) and the state security apparatus (police, military, and intelligence) during the conflict in Northern Ireland, focusing on Irish perceptions of human rights violations and violations of laws by the security apparatus during the conflict. Exploring what the government, police, and military did to address these concerns, particularly focusing on methods of accountability and oversight, and how these steps were perceived by the Irish community."
Finished The Evenings by Dutch writer Gerard Reve. Intriguing book.
9th March. Interviewed by Dr James Waller (Cohen Professor of Holocaust & Genocide Studies, Keene, New Hampshire, currently Honorary Visiting Researcher Professor at QUB) on "the role that former political prisoners play in the interpretation of conflict history and the ways in which they have helped transform their communities."
6th March. Did an interview on Skype with Caitilin Jones, Edge Hill University, Lancashire, whose dissertation topic is "Has Sinn Féin escaped their violent image by working in a coalition Government?"
4th March. Did two interviews on the Assembly election results and the success of Sinn Féin with BBC Radio 4 and BBC Radio Scotland.
3rd March. Attended the election count for Belfast constituencies at the Titanic Centre.