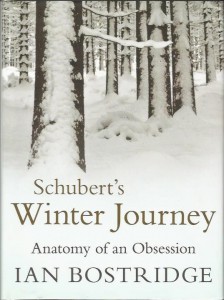 Heard about the death of David Bowie. Came as a shock as I had considered him almost immortal. What a unique musician and person. Space Oddity from 1969 is so evocative of that late summer and autumn; Drive In Saturday of winter in Long Kesh; Rebel, Rebel, early 1974, working in the Celebrity Club as a barman to save for my wedding. He seems to have always been around.
9th January. My 63rd birthday. Leslie getting me a new bike! Wonderful meal in Mourne Seafood Restaurant. Learnt today about the death of my friend and comrade Colm Scullion's father, Kevin.
Did interview on Radio Ulster's The Nolan Show with Alex Kane and Malachi O'Doherty re Arlene Foster becoming First Minister today and her attitudes to nationalists and republicans.
8th January. Interviewed on BBC Radio Ulster's Talkback along with Mike Nesbitt (UUP leader) and historian Eamon Phoenix, about future First Minister Arlene Foster's pronouncement that she will not take part in any commemoration of 1916.
7th January. In Dublin's Mansion House for the launch of Sinn Féin's 1916 Centenary Events. Brilliant speech by James Connolly-Heron (great grandson of James Connolly).
Finished novel Upstream by John McMillan, part of a series of semi-autobiographical fiction, bringing the story of his life up to the birth of the character Jim Mitchell's two children and the family moving to Somerset. Wonderful imagery drawn from detailed memories.
4th January. Interviewed in studio on Good Morning Ulster about my opinion of RTE's drama series on 1916, Rebellion. I was middling in terms of liking it but certainly didn't like the stereotypical portrayal of Countess Markievicz.
25th December. Great presents for Christmas! Schubert's Winter Journey – Anatomy of an Obsession by Ian Bostridge; The German War – A Nation Under Arms, 1939-45 by Nicholas Stargardt; The Press Gang edited by David Kenny (about the Irish Press); Novel & Short Story Writer's Market; Reel History – The World According to the Movies; cigars; champagne; and linen handkerchiefs!