Faithless [pic] playing this August at Féile 25. The programme was launched last Monday. Speakers included Caral Ni Chuilin [Minister for Arts and Culture], Mairtin O Muilleoir [Mayor of Belfast] and festival founder Gerry Adams TD. Good crowd at Conway Mill and great music from Joby Fox who will be performing in support of Damian Dempsey in August. Interviewed by Marie-Louise Muir for BBC's Arts Extra.
28th June. Interviewed by Tommy Gorman from RTE who is making a feature about the 25th anniversary of Féile an Phobail, due to be broadcast on Nationwide on 31st June.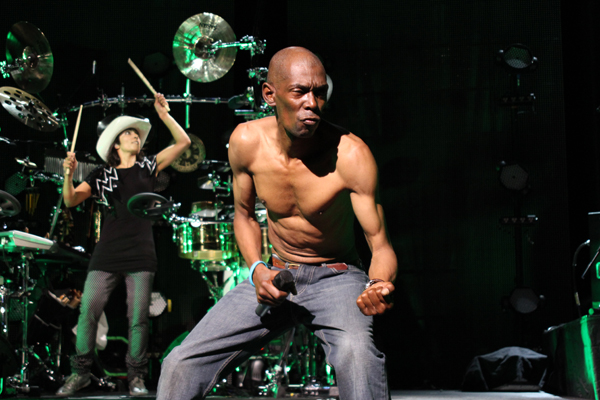 27th June. Interviewed on BBC Radio Foyle about my book, Rudi. Finished editing and designing this year's Féile programme – 108 pages! Hundreds of great events.
22nd June. Interviewed by Robert Savage, who teaches History at Boston College, and who is writing a book about television and the Troubles, specifically how the BBC covered/coped with the conflict.
20th June. Interviewed by Patrick Fitzgerald, a postgraduate student in History at the National University of Ireland, Galway, whose thesis is on the Republican Movement and the development of Sinn Féin as a political entity, 1976-1986.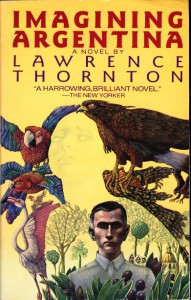 19th June. Finished Imagining Argentina by Lawrence Thornton which had been sent to me by John Norby from the US.  Told in the first person, the novel is set during the time of the Generals in the late '70s when thousands of people disappeared. At times it is breathtaking and moving, but at other times it goes flat. Nevertheless a worthwhile read. First published in 1976, it was followed by two further related novels.
12th June. Finished The Light of Amsterdam by David Park whom I admire as a writer and love his use of imagery. An adolescent boy wakes up – "a tuft of his hair sticking up from his head like an aerial from a roof"; two lurching drunks, arms around each other's shoulders looked "as if they were in a ragged three-legged race". The novel is about the lives of three separate Belfast people, strangers to each other, who happen to be going to Amsterdam for a weekend with friend and relatives; how their lives loosely cross; and how the friends and relatives, none, are able to properly communicate, or else miscommunicate or else misunderstand each other. That lack of communication I found frustrating and just wished for more breakthroughs. Nevertheless, good writing.
11th June. Interviewed by Henry Jarrett, a postgraduate researcher at the University of Exeter who is exploring 'party political election campaigns in the north of Ireland'.
6th June. At Queens University I spoke to visiting law students from Duquesne University, USA, about the background to the conflict and the current political situation. They also took a dozen copies of Then The Walls Came Down.
25th May. Interviewed by Eva Wall from Dublin who is writing for her Leaving Certificate about the background and personality of Bobby Sands and the drive behind his actions, "comparing the hunger strikers to the martyrs of 1916."
22nd May. Interviewed by Martin Harkin who is doing his Masters in Irish History at Queens, his dissertation examining Free Derry in August 1969 and what was happening in Belfast at that time.
14th May. Was interviewed by Ivan Little for the Belfast Telegraph about my novel Rudi and my life before and after I became a writer. Finished reading Staring At Lakes by Michael Harding. A lovely, quixotic, idiosyncratic, honest, searing work of art.