I was honoured and proud to be involved in the publication of Eoghan (Gino) Mac Cormaic's poetry book, the pen behind the wire. I'd previously worked with Gino in editing his book about the H-Block prison protest, On The Blanket. So, it's great that the poetry book has sold so well that it has just been reprinted and will be available for sale (and autographing!) at next Sunday's National Hunger Strike march in Cork city.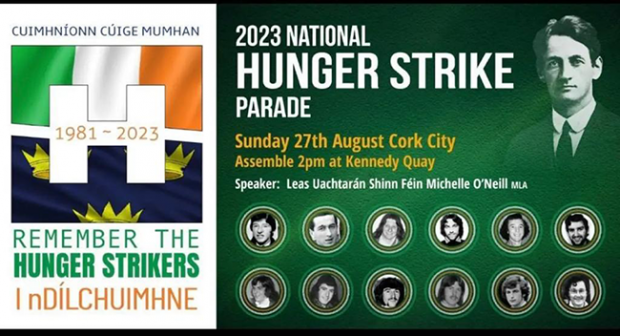 Gino wrote many of these poems during the blanket protest. They were smuggled out and kept safe by his mother. Republican prisoners have produced a huge body of prison literature, including memoirs, short stories and poems—Bobby Sands's writings have never been out of print in the forty-two years since his death; Síle Darragh's ironically-titled book John Lennon's Dead, about the women in Armagh Jail, sells steadily since it was first published in 2011 and was recently updated. Other former prisoners, like Laurence McKeown, have written stage plays and screenplays.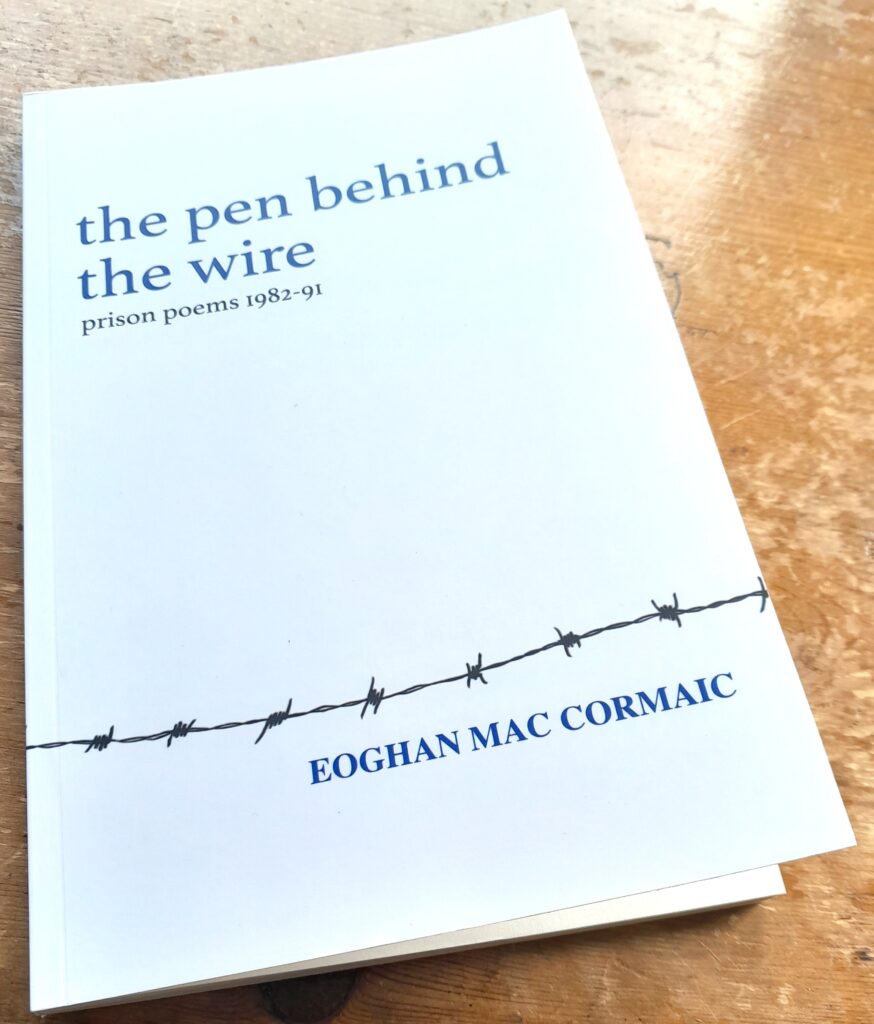 Gino's poems struck me as remarkable for their imagery and ingenuity and fresh ways of viewing things. The book has a number of sections: Life In The Wings; An Eye On The World Outside; and Beyond The Walls. As a bonus it also has a final section of QR Codes leading to audio recordings of over thirty of the poems by the author's friends and comrades, including Christy Moore, Rita Ann Higgins, Vincent Higgins, Toiréasa Ferris, Gerry Adams and Pat Sheehan (the longest prisoner on hunger strike when it ended on 3 October, 1981) and now a Sinn Féin MLA for West Belfast.
The book was officially launched during Prisoners Day in the Felons Club during Féile an Phobail when I interviewed Gino. Among the poems he discussed was one dedicated to Paul 'Beaver' Nugent from the Falls area. Although a non-political and serving a relatively short sentence, the twenty-two-year-old was on the wing of a republican H-Block, befriended by the men. He was well-liked but suffered horribly from depression and ended up taking his own life.
Many of the poems are funny (On My First Bike, for example) but one I liked particularly was Grooks after the style of Piet Hein, a Danish polymath whose short poems were known as 'gruks' or 'grooks'. When the Nazis occupied Denmark Hein joined the Resistance.
This is a great collection and, incredibly, is but a small trawl of the writings Gino smuggled out of prison. He is also working on other projects, including a book on jail journals produced by Irish republicans since the mid-nineteenth century, many of an ephemeral nature, but aimed at either as a way of promoting Irish or as an outlet for Irish writing, poetry, prose, political writing etc. Watch this space.
Finally, here is an example of the recordings that are available via the pen behind the wire – Christy Moore reciting Easter 1982.