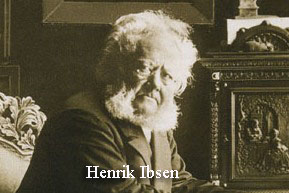 31st January. Picked up from Falls Library the book I ordered: 'The Curtain – an Essay in Seven Parts' by Milan Kundera.
27th January. Did an interview with the World Service of the BBC on the future of the site of Long Kesh/H-Blocks and the Eames/Bradley report. My interview re my court case and appeal was broadcast on BBC Northern Ireland's Spotlight programme.
25th January. Took part in panel discussion on Radio Ulster's Sunday Sequence in relation to the leaked report from Eames/Bradley on 'Dealing with the Past'.
24th January. Bought a book in the Oxfam Shop, Castle Street, 'Ghosts and other Plays' by Ibsen for 50p, including the wonderfully-titled play, 'When We Dead Wake'. Took part in panel discussion in the Waterfront Hall after a matinee performance of 'The Chronicles of Long Kesh'. Theme 'Experiences in Political Conflict'.
19th January. Participated in discussion on BBC Arts Extra of review of 'The Chronicles of Long Kesh'.
17th January. Picked up from Falls Library the book I had ordered: 'Stepping Stones – Interviews with Seamus Heaney' by Dennis O'Driscoll.
15th January. Attended the play, 'The Chronicles of Long Kesh' by Martin Lynch, with Mayor Tom Hartley in the Waterfront Hall. Interviewed afterwards by Ivan Little from UTV.
13th January. Feature I wrote on my court case published in 'The Guardian' G2 magazine, titled 'Dirty War'. Interviewed by Bonnie Weir, USA on 'how leaders within a movement convince those at the more grassroots level to accept and actively work for significant changes in strategies – and especially how leaders can get a sense of the amount of risk of organizational fractures that there is over time.'
10th January. Took part in RTE radio discussion on the 'just war' theory in relation to the Israeli assault on Gaza.
9th January. Met with Mark Adair, BBC, to discuss Féile an Phobail holding a talk on Sam Hanna Bell in Studio 1 [this year being the centenary of the writer's birth].
7th January. Took part in discussion, 'The Literature of Long Kesh' which was broadcast on BBC Arts Extra on 8th January.
2nd January. Met Michael McKernon from Multimedia Heritage to plan an interview with poet Padraic Fiacc during the Féile an Earraigh festival in early February.