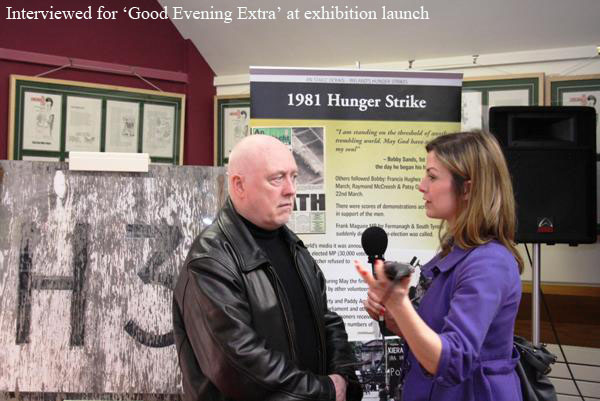 Did an interview today with Sarah O'Neill whose thesis is a literary biography of Jennifer Johnston, and Jennifer was one of the writers who came into the H-Blocks whilst I was there to teach creative writing.
7th March. Did interview along with David Hume of the Orange Order on BBC's Talkback re the Orange Order's proposal that Royal Mail issue stamps to commemorate the signing of the Ulster Covenant in 1912, the formation of the 36th Ulster Division in 1915, the Battle of the Somme in 1916, and 'the establishment of Northern Ireland.' Met Professor Bob White from Indianapolis re the current situation.
4th March. Finished 'Revolutionary Road' by Richard Yates, first published in 1961, a story of US suburbia in the mid 1950s, and very depressing. Didn't like it much and cannot understand why it got such rave reviews. Attended tribute for the late publisher Steve Mac Donogh in the Project Arts Theatre, Templebar, as part of the Dublin book festival.
3rd March. Did interview on the 1981 hunger strike with Italian journalist Fausta Speranza who works for Vatican Radio. My feature on the hunger strike, 'The Night of Auld Lang Syne', appeared in the print edition of An Phoblacht.
1st March. Attended launch of hunger strike exhibition in Linenhall Library. Did interview on hunger strike for BBC Radio Ulster's 'Good Evening Extra'. Myself and Peter Shirlow interviewed by Paul Clarke on 'UTV Live' tonight re the electoral rise of Sinn Féin.
25th February. Attended event in name of David Ervine at the Crescent Arts Centre organised by Brian Rowan. Interviewed by Queen's research student Kathleen Ireton about conflict resolution and 'the use of apologies – the controversy of how and when they are used, how they come about, reactions to them,' and specifically the IRA's apology to non-combatants in 2002.
23rd February. Wrote a feature for next week's An Phoblacht, 'The Night of Auld Lang Syne'.
Finished 'Embers' by Sándor Márai, the Hungarian expatriate writer who shot himself in San Diego in 1989. An interesting novel about friendship, love and betrayal, involving two old men who have known each other since they were ten, the affluent Henrik and the poor Konrad, and the ghost of Henrik's long-dead wife Krisztina. Why the men haven't met in over forty years is slowly revealed. The word 'monologue' to me always suggests, though need not, something pejorative, a boring harangue. Well, there are monologues on 'hunting' (which would please Kevin Myers no end), 'friendship', 'fidelity' and 'growing old'. Best quote: "Memory has a wonderful way of separating the wheat from the chaff."
22nd February. Interviewed by Evelyn Kaldoja from Estonia's largest circulating newspaper, Postimees, on the 1981 hunger strike.