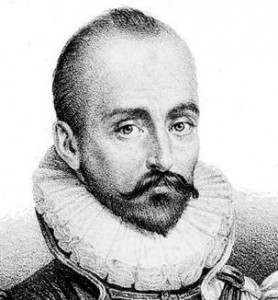 Finished How To Live – A Life of Montaigne – in one question and twenty attempts at an answer by Sarah Bakewell. Was disappointed and found her repetitious. Have still to read Montaigne's essays!
15th June. Gave the oration at the funeral of Seando Moore. Large turn-out. Oration posted on the website of the Bobby Sands Trust.
14th June. Interviewed by Lachlan Whelan, author of Contemporary Irish Republican Prison Writing (Palgrave-Macmillan, 2007), who is working on another prison-related book with an emphasis on the writings of Bobby Sands.
Did short interview over the phone with journalist Brian Rowan with regard to the issues of Truth Processes and conflict resolution, and other issues likely to arise from tomorrow's publication of the Saville Report into Bloody Sunday.
12th June. Joe Austin phoned about an hour ago to tell me that Seando Moore had just died. My old friend Seando. He had battled cancer for a dozen years and amazed everyone because after each increasingly gloomy hospital diagnosis he used to rise like Lazarus. His wife Patricia is a wonderful woman. I first met Seando when he was about 17. He joined the IRA in Beechmount though he came from the Murph. He was so youthful-looking that he was christened 'the child' and that became his nickname/nom de guerre. Occasionally, when he and I were in Andersonstown late night in 1972 we would mosey round to my widowed Aunty May's in Andersonstown Crescent and she would put us up, understanding that we were on the run. Every morning, without fail, breakfast would consist of a boiled egg – and Seando would whisper, has she no cereals!
On the night that I was arrested and interned Seando, Paul Fox, myself and a lot of the Beechmount squad were at a dance in Clonard Hall when the Brits surrounded the place and came in firing rubber bullets. Males were separated from females and we were taken outside, put up against a wall while a spotlight was shone on us and somebody in the back of a Saracen said "arrest" or "release". Anyway, Paul 'Basil' Fox and I got the thumbs down. About 70 or 80 people were arrested and brought to Springfield Road barracks. Then, just three of us were taken to Castlereagh, then two of us – 17-year-old Paul Fox and myself – were taken to the Kesh. I remember the girl I was with, standing at the door of the hall, and she had this look on her face which seemed to say, 'Hey, you brought me out, how am I getting home?' I never saw or heard from her again, sensible woman. But even though things were looking bad I had to laugh. I was kept in Clonard car park in the back of another Saracen and could see those being put up against the wall for the spotlight to be trained on them. Seando, who had deep ginger hair, had dyed his hair ink black but not his eyebrows or eyelashes! When I recognised him I started laughing – his disguise was so obvious. But he got through the check. He called around to my Ma's a few nights later and told her that I had sent word out from Long Kesh for him to collect the crates of home brew I had bottled! He took them to his billet in Terry and Bernie's and had a great time!
He and I were together, standing at the corner of Brighton Street during the riots that occurred after the death of Frank Stagg on hunger strike in an English jail, February 1976. We heard a muffled explosion from the direction of Iveagh. About half an hour later we learnt that a small bomb had exploded in a house in Nansen Street and that our friend and comrade, Sean 'Stu' Bailey, was seriously injured, along with several young people. Stu died from his wounds within a few hours.
Later that year, Seando was arrested in Islandbawn Street with a rifle before an attack on the British army. Political status had been withdrawn and he went on the blanket protest when he was sentenced. By this stage he was married to Patricia and what a tower of strength she was.
When he was in the H-Blocks and on the blanket we used to write to each other – comms as they were known. One in particular broke my heart where he spoke about the men playing 'Bingo' on their dirty walls when the screws went off duty and how funny it was. I both laughed and cried at his descriptions of how they got through each hour, each day, each month, each year, of that incredible protest.
He eventually was released and had a family. About eleven years ago he was diagnosed with cancer of the colon, I think.
He was the inspiration behind the booklet 'Green River', which honoured all of those from the greater area around Beechmount who had contributed to the struggle.
He was indefatigable as a worker and supporter of Sinn Fein and in defending the memory of the hunger strikers. There is not a republican throughout the 32-Counties who has not met or been impressed by him and his wit and his dedication, particularly on the tenth, twentieth, and twenty-fifth anniversaries of the 1981 hunger strike when he toured Ireland with exhibitions and organised speakers.
Proudly displayed on the wall of his Locan Street home is a 'Mrs Dale' or 'Maggie Taggart'.
Around 1979 or 1980, a young man, Artur from Ballymacarrett, had a friend who specialised in radios. Artur came to my house in Beechmount Parade and he came up with the possibility of building small crystal sets that would fit inside the average plastic capsule for tablets and that could be smuggled into the prisoners and could be hidden up their back passages when not in use. It was a brilliant idea, especially since the BBC's main aerial was at Sprucefield, only two miles from the H-Blocks, and the signal would be powerful. The crystal sets had two code names – 'Mrs Dale', after the long-running BBC Radio 4's [Home Service] soap, and 'Maggie Taggart', a local, Belfast BBC presenter who had a warm, sonorous voice.
Visiting Seando in the last few months I would 'eye' Mrs Dale and think about the lifeline to the real world those little few pieces of components had represented to men struggling against an unwarranted brutality.
My best memory of Seando is when we were walking around the yard of Cage 2, Long Kesh, in the summer of 1973. He had, of course, been captured and interned by then, his dye wearing off! Everyone in jail was nicknamed several times. I called Seando 'Shabby Tiger', after a lewd television series which we all loved.
His magnetism and loyalty and friendship and inoffensiveness was his charm.
We were having a light-hearted yarn after having just come from a tedious political meeting in the transline hut. Seando suddenly stopped, looked at me and said half-satirically, "And what do you think, Dan, of a Thirty-Two-County, Democratic, Socialist Republic!"
"That would be wonderful," I replied.
And so it would, I still think, after all these years.
Mr Seando Moore.
10th June. At Queens University speaking to law students from Duquesne University, Pittsburg, on law, politics and history.
9th June. Speaking on the phone to an old hero of mine, the actor Jimmy Ellis, who has agreed to speak at the rededication of the grave of playwright Sam Thompson in the City Cemetery on the 30th July as part of Féile.
7th June. Interviewed by Nick Ritchie, who is studying politics at the University of Stirling, for his dissertation on 'The Reform of Policing Systems in Post-Conflict Societies, an Analysis of Police Reform in Northern Ireland.'
2nd June. Met with John Geraghty of Belfast Metropolitan Colleges to discuss use of St Thomas's School, Whiterock Road, for an event featuring Seamus Heaney during this summer's Féile an Phobail.
31st May. Attended a rally outside Belfast City Hall to protest against the brutal Israeli killings of humanitarian aid workers on board a ship in the Mediterranean.