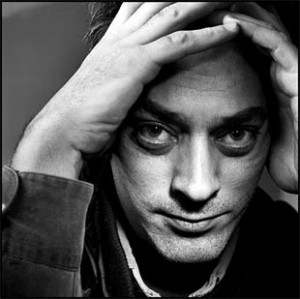 11th May. Finished 'Timbuktu' by Paul Auster, always an interesting author. It is the story of two characters, a terminally-ill schizophrenic tramp, Willy G. Christmas, and his dog, Mr Bones, and is told from both characters' point-of-view. At times moving and funny, but overall, melancholic [which suits Dan's personality!].
8th May. Launched Eoin O'Brien's book, 'Sinn Fein and The Politics of Left Republicanism' in the wonderful surroundings of Castlebar's new public library which opened two years ago.
5th May. Updated the Bobby Sands Trust website on the 28th anniversary of the death of my comrade.
4th May.  Did live studio interview on BBC Radio Ulster's 'Talkback' programme with presenter David Dunseith, re the thirtieth anniversary of Thatcher becoming British prime minister. Former advisor to David Trimble, Stephen King, participated on the telephone from London.
1St May. Telephone interview with Sarah O'Neill who is writing a literary biography of Jennifer Johnston. Jennifer took creative writing classes in the H-Blocks in the mid-1990s and I reviewed her Three Monologues for 'Fortnight' magazine.
Got the text from Bairbre De Brun of her Bobby Sands Memorial Lecture for the website of the Bobby Sands Trust.
30th April. My interview with Rob Sharp was published in today's edition of the London 'Independent', re the thirtieth anniversary of Margaret Thatcher first becoming British Prime Minister. He took opinions on what effects her premiership had on a cross-section of people, including her treatment of the hunger strikers. There is some passionate testimony, illustrating the anger of the time. Among those interviewed are a 'working-class rocker' who refers to the IRA's attack on Thatcher at the Grand Hotel in Brighton, and a Greenham Common protestor. Click on address above for some of the interviews or here for the full feature.
Spoke to Social Policy students at Queens University on the subject of Truth and Reconciliation.
Opted out of Google Book Settlement.
29th April. Wrote 700 word article for Sinn Fein election newspaper for South and East Belfast.
Did follow-up interview via Skype with Bonnie Weir who asked several questions. "During the conflict, did the British (and Irish) government(s) avoid engaging the Republican Movement in good-faith negotiations because (a) they were looking at votes for the SDLP as a way of inferring the level of community sympathy/support for the armed struggle, and thereby incorrectly concluded that the SDLP had enough of a popular mandate to usher nationalists (and republicans) into a proposed settlement, (b) The governments wanted to create or maintain a reputation for not negotiating (at least publicly) with any group that engaged in armed struggle, or (c) Something else that I've not mentioned?"
24th April. Receive an invitation to speak in September/October at Venetian conference called 'Biennale' (which is organised on a nation-state base) and this year includes Kurdish artists. Wrote a 900 word feature for the organisers' catalogue on the subject of 'borders, identity and language'.
Interviewed by Rob Sharp, a features writer on the London 'Independent. They are doing the cover of their features section on Margaret Thatcher who came to power thirty years ago this May.
23rd April. Wrote a prologue for my novel because I think the current first chapter is a bit slow.
21st April. Interviewed by Claire Hix, a student at Cambridge University, researching for a dissertation on media coverage of the conflict within 'the prisons and interrogation centres of Northern Ireland' between 1977 and 1979.
14th April. Finished reading 'Songs and Sayings of an Ulster Childhood' by Alice Kane, published by Wolfhound Press.
10th April. Met with Michael Jay who was representing the director Michael Lessac who produced 'Truth in Translation', an interactive play about South Africa, and who is interested in doing something about 'Ireland and myth'.