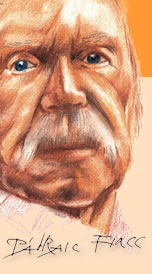 Poet Pádraic Fiacc is the subject of next Sunday's documentary on BBC Radio 4, 'Lost Voices', presented by Brian Patten. Pádraic Fiacc was born in Belfast in 1924 and is one of Ireland's greatest living poets whose writing, says Gerard Dawe, "is haunted by a sense of community".
For more information on the poet see here.
Also see review by Heather Clark of 'The New North: Contemporary Poetry from Northern Ireland' edited by Chris Agee, 2008.