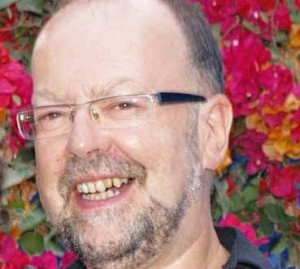 Heard the sad news that publisher Steve McDonogh died a few days after suffering a massive brain haemorrhage. I had worked with Steve on the essay book on the hunger strike, published in 2006, and first met him about 1982.
Presented prizes at Belfast Royal Academy during the morning assembly to the winners of the Draoicht short-story competition: Matthew Smith, Connor Brogan, Victoria Campbell, James Moorehead and Morgan Dempsey.  Was introduced by the Headmaster, Mr. J. M. G. Dickson and I made a short speech about the importance of the short story and writers confidently tackling the genre from a young age. 
18th November. Interviewed by Michael Anderson of the Institute for British/Irish Studies on the republican perception of the causes of the conflict.
Attended conference in Newtownabbey's Theatre at the Mill, organised by the Arts Council around the issue of the impending cuts in the arts budget.
16th November. On behalf of Féile and as one of the judges in the Draoicht short-story competition for Belfast schools I presented winner 16-year-old Bernadette Laverty from St Louise's with her prize.
13th November. We went to see a wonderful film at QFT, 'Another Year' by Mike Leigh, which he also wrote. It is about the stable, loving and not-in-the-least mundane life of a middle-aged married couple, and a year in the life of their home which acts as a refuge for others in trouble or who are lonely or bereaved. Moving and funny. Jim Broadbent as Tom the husband was great but the film was stolen by the performance of Leslie Manville as Mary, work colleague of Tom's wife Gerri. Mary is a fragile, twitching dipso, a desperately lonely woman, who advances first on Tom and Gerri's son (who is half her age) and then on Tom's recently widowed older brother in a scene full of pathos.
12th November. Came across a wonderful site where you can buy second hand books at a reasonable price – http://www.bookdepository.co.uk/ Got 'The Drinker' by Hans Fallada for £6.89. What a bargain! Visited the Oxfam and War on Want bookshops in Botanic Avenue and touched for more bargains: 'The Sorrow of War' by Bao Ninh [which I have read several times, so this is for any friend]; 'Soul Mountain' by Gao Xingjan [Chinese Nobel Laureate]; and 'The Wapshot Scandal' by John Cheever.