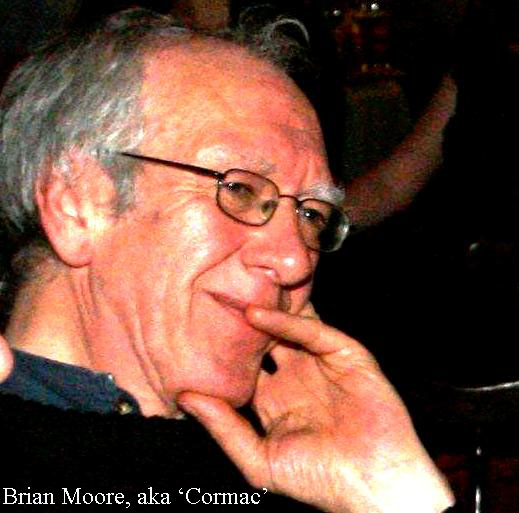 Got a call from Flair Campbell late on Saturday night to tell me that Brian Moore had died suddenly after a short illness. Brian was one of life's gentlemen, intelligent, witty, dedicated, selfless and hugely talented as a singer and songwriter but also as the mischievous, subversive cartoonist 'Cormac', often the first thing that readers of Republican News and An Phoblacht/Republican News would go to when they bought the paper.
I wrote the introduction to a compilation of his work – and now I cannot find the book!
I was last with him and joking in the Cultúrlann on the Falls Road in early February at the launch of the Robert Ballagh book by Ciaran Carty during Féile an Earraigh. I was slegging him as an artist manqué but Brian, who was quite proficient in French, corrected my pronunciation. Other times you would see him coming into Madden's Bar for a pint of Guinness before catching the last bus to Andersonstown to be with his partner Máire O'Hare.
Tom Hartley and I always looked forward to him arriving into our office on the Falls Road with his precious cartoon sealed inside two pieces of cardboard. It was Tom who would subsequently retrieve these cartoons from the printers and who deposited many of them in the Linenhall Library for posterity.
His cartoons are too numerous to mention as would be the number of free gigs he performed for every good cause under the sun.
His death comes as a great shock, so unexpected.
There are other tributes to Brian at the An Phoblacht site.