Finished the final edit of West Belfast. Many thanks to Tina Neylon for the proofing and Seán Misteíl for the brilliant cover! Thomas Pago of Elsinor Verlag hopes to have the book out by early-to-mid-December.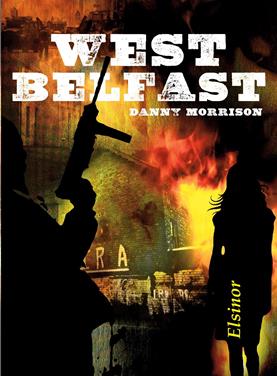 1st November. At Nuremberg, Germany, the left-wing literature festival, and read from Rudi.
25th October. Was a guest speaker at a meeting of Sinn Féin election candidates and representatives at the Balmoral Hotel, Dunmurry, on the electoral strategy of the Republican Movement after the 1981 hunger strike and the building of a mass base.

23rd October. Was guest speaker at an internal Sinn Féin education meeting in Navan and was interviewed by Councillor Joe Reilly in front of a packed room and then did a Q & A.

22nd October. Interviewed by Mark Reynolds, GAA museum archivist who is writing a thesis on the GAA and the 1980/1981 hunger strikes.

20th October. Interviewed in Bombay Street by Meili Deschen from Swiss National Television for a documentary on walls and borders which will be broadcast to coincide with the fall of the Berlin Wall twenty-five years ago.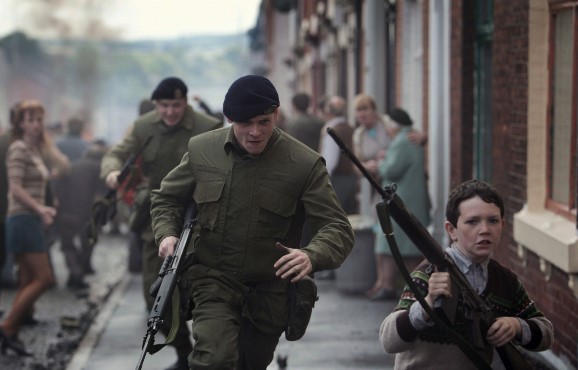 18th October. Met up with Yann Demange at QFT at the showing of his film '71. Two years ago I gave Yann and his producer Angus Lamont a tour of West Belfast when they were researching. Also met Robin Gutch (producer of Hunger) whom I hadn't seen in six or seven years; and the screenplay writer Gregory Burke (who also wrote Black Watch).

15th October. Interviewed on the Nolan Show along with Ruth Dudley Edwards regarding a feature she wrote in the Belfast Telegraph, 'Time UK's enfant terrible and its leaders wised up', criticising "the ingratitude and the sense of entitlement" of the leaders of Sinn Fein and the DUP.
Finished the wonderful The Marquise of O- And Other Stories by Heinrich Von Kleist.

13th October. Interviewed by Aoife Hennigan who is writing her Leaving Cert essay on 'Bobby Sands and the 1981 hunger strike'.
At book launch in Crumlin Road Jail of William 'Plum' Smith's prison memoir, Inside Man.

8th October. Took part in debate in Trinity College Dublin: 'That This House Believes Political Violence Is Legitimate'. Narrowly lost.

3rd October. Did recorded interview for BBC's Sunday Sequence with host William Crawley and former UUP MP David Burnside about British Home Secretary Theresa May's proposals to ban 'extremists' accessing the web and being interviewed on television and comparisons between these proposals and the Broadcasting Ban on Sinn Féin introduced in 1988.

28th September. In Divis Street at site of republican election offices in 1964 to mark the anniversary of the Tricolour Riots and hear guest speaker Tom Hartley.

26th September. Interviewed on the Nolan Show about next Monday night's Peter Taylor's television documentary on the BBC: 'Who Won The War?'