Joe Dwyer, the political organiser of Sinn Féin in Britain, reviews the latest volume of diaries by the former Labour Party politician who campaigned on behalf of the Birmingham Six and the Guildford Four:
LAST WEEK saw the release of Chris Mullin's latest volume of diaries. The former British Labour Party MP for Sunderland South is in high spirits promoting the book. At the close of the previous volume, Decline and Fall: Diaries 2005-2010, the author finds himself apprehensive for what lies ahead in a life outside of Westminster politics.
But 'retirement' (for want of a better word) has proven well-suited to a man of Mullin's ability and character. As his one-time political mentor Tony Benn once articulated, leaving Parliament affords 'more time for politics'. And so it is for Mullin, who is happy to report that 'the political meeting is not dead. It has merely transferred to the literary festival.'
This fourth volume of diaries stretches from September 2010 to September 2022—tracing everything from the fall of New Labour to the death of the English Queen. It spans a momentous and tumultuous period of British politics, which Mullin charts at a brisk pace. Despite being a weighty tome, the diaries are quick to digest. Mullin avoids getting bogged down in daily minutiae or personal navel gazing. More observer than chronicler, he proffers his opinion freely without fear of later being disproven, as notably demonstrated by the final Brexit referendum result.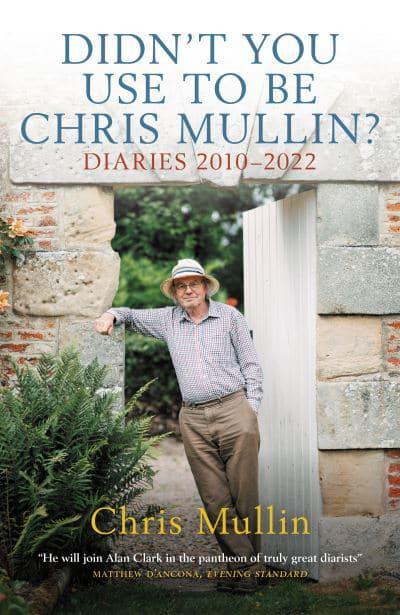 There is an almost semi-detachment to his pronouncements, undeniably a consequence of his newfound status as an 'ex-politician'. Gone is the angst, strain, and occasional crotchetiness that featured in previous diary entries, notably those that covered his stints in government office. This latest volume displays a long lens approach that can only be gained through years of political experience and survival.
The book is arguably at its strongest during the heady highs-and-lows of the Brexit process. With the passage of time, it is easy to lose track of just how turbulent and uncertain things looked. The reader is able to retrace the rise and fall of Theresa May, Jeremy Corbyn, and ultimately—the book's antagonist, if there is one—Boris Johnson.
While Mullin is by no stretch a 'Corbynista' and remains critical of Corbyn's leadership throughout much of the dairy, even he cannot help but marvel at the sight of Jeremy Corbyn becoming leader of the Labour Party. As he records: 'In my heart I still believe Jeremy can't possibly lead us to victory, but I have to admit to butterflies in my stomach as the moment approached and a tear welling up when the margin of his victory became apparent. A truly astonishing result. We live in extraordinary times. If only my old friend Tony Benn had been alive at this hour.'
Mullin consistently rails against the demonisation of Jeremy Corbyn, whether on the airwaves, or in the newspapers, or from his former-parliamentary colleagues. Towards the end of the volume, just as Labour's new leader Keir Starmer withdraws the party whip from Corbyn, Mullin makes the startling admission that, 'For the first time in more than fifty years, having stuck with the Labour Party through thick and thin, I begin to wonder if I still belong in it.'
To this day, Chris Mullin remains one of a handful of British politicians favourably remembered in Ireland. His dogged tenacity and journalistic integrity, from the mid-1980s onwards, proved indispensable to getting the case of the Birmingham Six referred, not once, but twice to the Court of Appeal (in 1988 and 1991 respectively). For his efforts he was pilloried and lampooned in the British press. Branded a 'Loony Left MP' by The Sun and an 'unwitting dupe of the IRA' by The Daily Star.
Curiously, Ireland appears sparingly across the course of his four volumes of diaries. Despite being a close friend of both Tony Benn and Joan Maynard, two Labour MPs who openly advocated Irish unity, Mullin always remained muted on Irish affairs. Or rather, Britain's role in Irish affairs.
When one reads his diaries, however, it is evident that Mullin is quintessentially an English politician (and that is not intended as a criticism). It is revealing that the 2014 Scottish independence referendum only intrudes into his diary when a September poll indicates that 'Yes' could win. Similarly, Sinn Féin emerging as the largest party in the 2022 Assembly Election passes entirely unmentioned.
Such oversights can be forgiven, however. As Mullin once confided to Mo Mowlam, when asked to deliver a briefing on Ireland, 'One of the ways in which I preserve my limited credibility is by not talking about things I don't know about.'

His interest in the Birmingham Six and Guildford Four stemmed from his concern for the integrity of British justice (at best he's certainly an idealist). As recorded in his political memoir Hinterland, he still finds it curious that his seminal work on the Birmingham Six, Error of Judgement, is most often found on the 'Irish Interest' shelf in bookshops. In this respect, the notion of an English politician who keeps being reluctantly pulled into the orbit of Irish affairs certainly does make for a welcome change.
With political discourse in Britain at an all-time low, Didn't You Use To Be Chris Mullin? is a timely reminder of a different class of British politician that by-and-large no longer exists. Unquestionably a Labour Party loyalist, Mullin nonetheless ploughed his own furrow. Whatever the future holds for Mr Mullin, he will always receive the warm appreciation of the Irish people, in particular the Irish in Britain. He will receive such warmth despite his protestations that he doesn't know the slightest thing about Ireland!
Didn't You Use To Be Chris Mullin? Diaries 2010-2022 by Chris Mullin is published by Biteback Publishing Ltd, £20