Was interviewed by William Crawley last weekend on BBC Radio Ulster's Sunday Sequence about my new novel Rudi – In The Shadow of Knulp, and how and when I became an atheist, though my main character Rudi is a man who relies on and 'talks' to God! Link here (might take a few moments to download) – Interview
13th April. Interviewed by young Dublin student Oisín McCann who for his Leaving Certificate is writing a profile of veteran republican and Sinn Féin's current Washington representative, Rita O'Hare.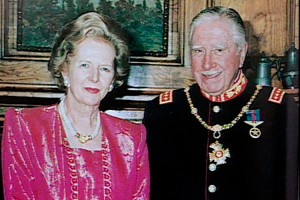 10th April. Interviewed by Peter Taylor for forthcoming BBC Radio 4 documentary on republican dissidents. At lunchtime, interviewed with Lord Trimble on BBC Radio 4's World At One about the death of Mrs Thatcher.
9th April. Interviewed on BBC Radio Ulster's Good Morning Ulster about the death of Mrs Thatcher and her policies on Ireland.
8th April. Interviewed on RTE Radio 1's News at One and, later, on UTV Live Tonight about the death of former British Prime Minister Margaret Thatcher who died earlier in the day.
3rd April. Was interviewed by Ciaran Galway, a final year undergraduate student at Queen's University Belfast whose dissertation is about the role of the Catholic Church in the 1981 hunger strike and surrounding events.