Print This Post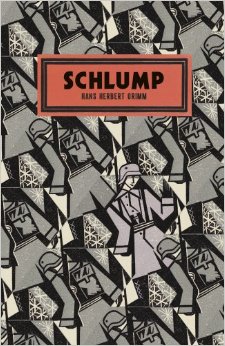 Two days after his meeting with communist GDR officials, Hans Herbert Grimm, went home to Altenberg and committed suicide. It was 1950 and Grimm was fifty-four years of age. Grimm, a schoolteacher, had taken part in WWI, and in 1928, anonymously, wrote a semi-biographical novel, Schlump, based on his experiences. Unfortunately, publication of his anti-war novel coincided with, and was overshadowed by the publication sensation of Erich Maria Remarque's All Quiet On The Western Front.
Schlump can be a very funny book though not as funny as The Good Soldier Švejk by Jaroslav Hašek. Young Schlump (the nickname of the actual character Emil Schulz) volunteers for military service and is initially enthusiastic until he experiences the brutality and inhumanity of the front line and trench warfare, and the poverty and starvation at home when he is wounded and on leave. He curses the Kaiser and the military brass but it is the pacifistic subtext and the debunking of the propagandised myth of courage which the Nazis took exception to in the novel.
In one scene, after Schlump lands a plum office job away from danger, he meets a reservist called Gack who has been assigned to the post. Gack considers himself a bit of a philosopher whereas Schlump considers him 'a right nutter'.
After a British bomb is dropped on the village marketplace, killing a young pregnant woman, Schlump rails against war and says: 'This entire war is nothing but the cruellest, vilent slaughter, and if mankind can put up with such an atrocity for years, or stand by and look on, well, it deserves nothing but contempt. But he who fashioned mankind, he ought to be throughly ashamed of himself, for his creation is an utter disgrace!'
Gack thunders at him that he is talking blasphemy and Gack later says: 'I am here because my captain ordered me here. I will go at once to the trenches, and with joyful heart, if he so commands. But I also know why providence led me to a place where I have a lot of time on my hands. Look, I know that we are going to win the war, and after the war there will be a great united Europe in which the soul of every people will be free to unfold itself. Its leader will be a man with a superhuman soul, a man from our nation, who has suffered more than any other.'
Schlump is flabbergasted 'at the peculiar madness of Gack the philosopher.'
When the Nazis came to power they publicly burnt many books, including Remarque's and Grimm's. It was believed that no copies of Schlump had survived but in 2013 a manuscript of the novel was found hidden inside a wall at Grimm's home and it was then realised that he had been the author.
Grimm joined the Nazi Party out of a sense of self-preservation and was a language interpreter during WWII. It was a decision for which he would be punished, postwar, when the communist government in Soviet-occupied East Germany banned him from teaching. A friend of his, another teacher, had been interned in Buchenwald (which remained open as a camp) and died there from starvation. Despite former pupils, and the head of the Cultural Department, vouching for him, and that he revealed himself as the author of the anti-fascist Schlump, GDR officials were unimpressed. Grimm was allowed to work in theatre for a time but then he was banned from even that and had to work in a salt mine.
It was two days after he was summoned to a meeting with GDR officials in 1950, about which no record remains and about which he said nothing, that Grimm took his own life, though by what means it is not clear.
In 1928 Hans Herbert Grimm had written, 'My publisher hopes that one day someone will come along and rediscover Schlump.'
And so it eventually was – in 2014: a century after the awful war it depicts.
20th January. Did four interviews about last night's announcement that Martin McGuinness will not be standing in the forthcoming Assembly election. First was with Richard Chambers, journalist with Newstalk's Pat Kenny Show; next, BBC Radio 4 (along with Ian Paisley Jnr MP); then on BBC Talkback with Brian Feeney and Reg Empey; and finally on Radio Foyle after the 1pm news.
10th January. Did an interview with Niall Cullen, a PhD student in Contemporary History at the University of the Basque Country, on the reciprocal influence between Irish republicanism and Basque nationalism.

Print This Post
Finished reading and was very disappointed with Bertolt Brecht's didactic Threepenny Novel, which was written in 1934. Couldn't engage with it, found little or no redemption although there was some humour.
What I learnt is that in 1934 a soft boiled egg had to be cooked for four-and-a-half minutes!
I also noted this about the philosophy of the character, Peachum: "To swindle other people was, after all, the honest aim of every business man. Only the world was much wickeder than one thought. There seemed to be no limit to evilness. That was Peachum's deepest conviction, his only one."
I also liked the poem about war.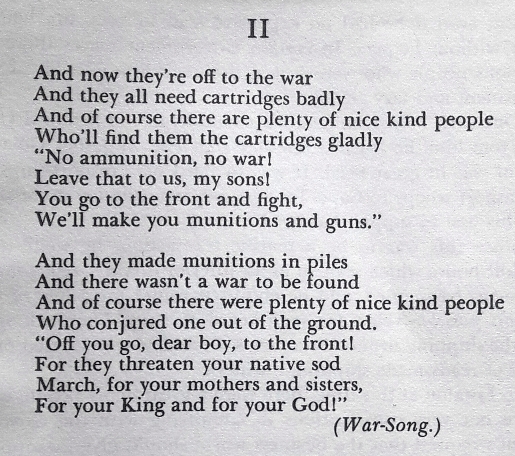 See also my feature, Before The Deluge, for some more about Brecht.
4th January. Gave a presentation to students on Boston's Northeastern University Honors Program, organised by the indefatigable author and professor, Michael Patrick McDonald.

Print This Post
My interview with the New York-based Irish Echo is now available and can be read here – irish-echo-interview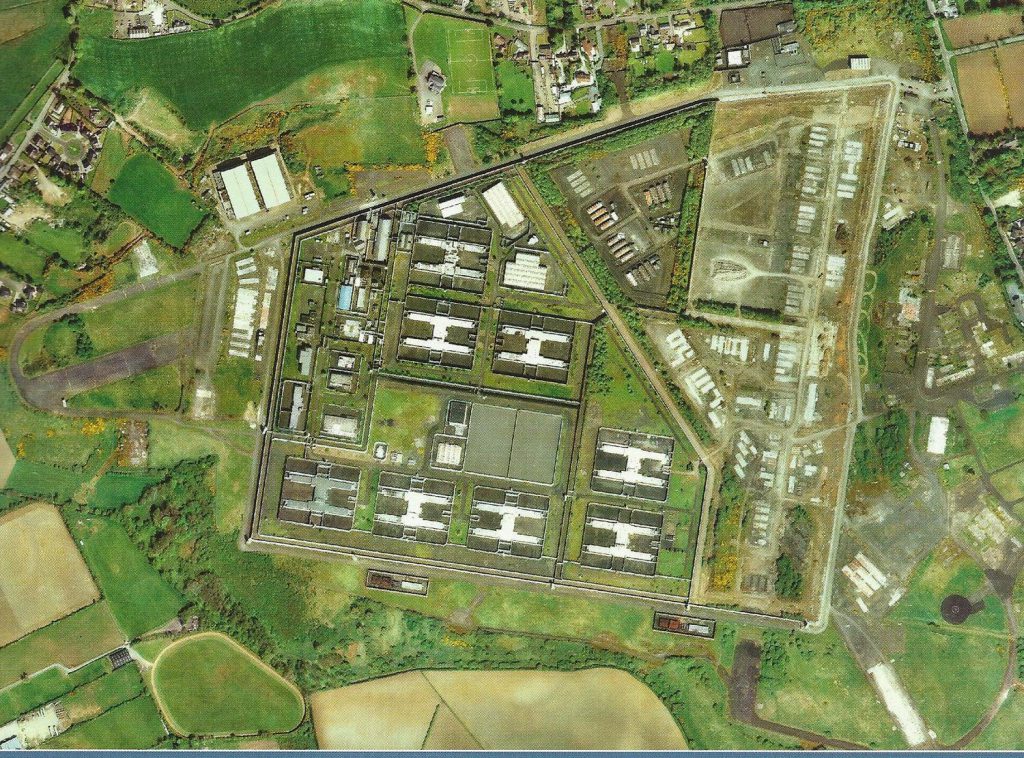 Print This Post
The Irish Times cultural section carried a feature on Then The Walls Came Down and the US-based Irish Echo also published a Q & A with me on the book. Here they are, with the Irish Times first:
A prison diary made up of love letters
As Then The Walls Came Down is released on Kindle, Danny Morrison explains how he came to 'write' it:
"Draft Notes for 4th book
Begun 8.20am, Tuesday, 3 May '97"
That was the entry in my logbook.
My third novel, The Wrong Man, a sympathetic portrayal of an IRA informer, had just been published, and I was ready to begin number four. I wanted to write a novel about a woman, from a woman's perspective. I had already written a novel from a young gay man's point of view but this new challenge proved an insurmountable task. Successive drafts repeatedly found their way into the wastepaper basket. I just couldn't get into the psyche of my character – or perhaps faithfully portray a woman.
A year later I added in philosophical despair to the above entry, "Begun and abandoned many times".
I had begun writing The Wrong Man in prison and finished it upon my release. From prison I had written to my partner every night. Prisoners were restricted to one sheet of paper per letter – which many of my comrades admitted they found difficult enough to fill – whereas I enjoyed writing, the practice of writing, and the thinking that it produced. So, daily, I had to request to see the governor, and, à la Oliver Twist, ask him if I could have more paper.
Some years into my eight-year sentence my partner and I broke up. I asked her to make sure she personally destroyed all my letters and not to entrust that to anyone else.
Fast forward. It was around about the time I was giving up on novel number four that a friend told me that my girlfriend had left two huge bags of my prison letters in her loft. It turned out that they hadn't been burnt, after all.
Going through them I realised that as well as being love letters, I was also writing about men in prison, what they were really like beneath the bluster. I was giving a running commentary on the conflict, both inside prison and outside, and what I thought republicans needed to do to break the deadlock. I was telling my partner about the books I was reading, the music on the radio and the memories that songs and symphonies brought back.
Going through the letters I realised I was also telling her the story of my life: what school had been like, our teachers, the neighbours on our street, my first job, how I felt when I first met her, right through to how on top-of-the-world I felt after our last visit.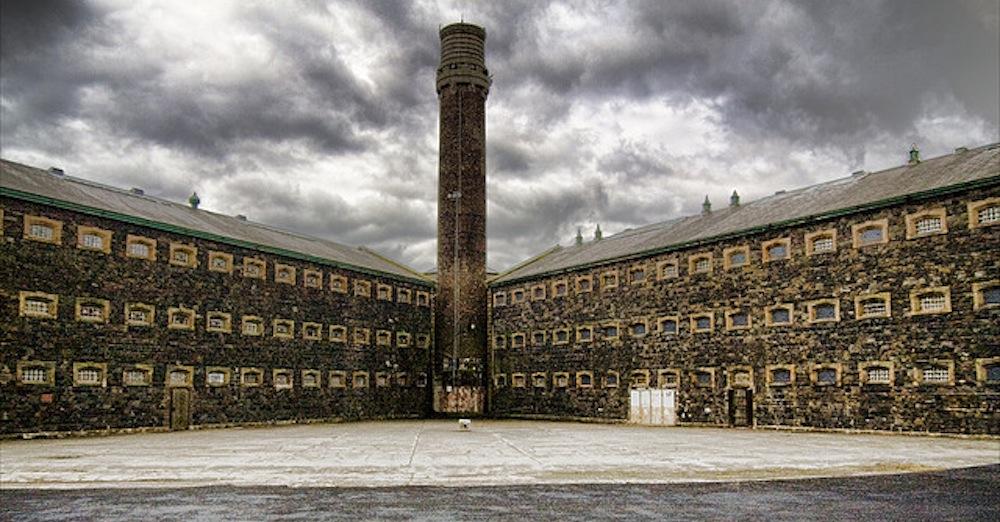 In Crumlin Road Jail (where we were locked up 23 hours a day) and, afterwards, in the H-Blocks of Long Kesh I read voraciously – hundreds of novels. I wrote reviews of almost every book I read (solely for my own advancement and delight) and commented on whether they "worked", the author's use of narrative devices, dialogue, plotting, etc.
I read many authors on the art of writing – from Angela Carter to Virginia Woolf, Somerset Maugham, Paul Scott, André Maurois. Edna O'Brien visited and wrote to me and I corresponded with several writers including Dermot Healy and Tim O'Grady. Writer Jennifer Johnston and poet Medbh McGuckian were also regular visitors and gave workshops to a group of us.
Scouring the letters, I realised that in my hands was the makings of a book. It took quite a while to transcribe them but even after omitting extraneous information, and much editing, I was still left with a huge volume of material, about 160,000 words, which was eventually honed to around 85,000.
I called the book Then The Walls Came Down, after the lyrics of the Traveling Wilburys' song Tweeter and the Monkey Man, which brought back good memories my girlfriend and I shared, though the title also resonated appositely with the ceasefire and burgeoning peace talks.
Walls, first published in 1999, finally went out of print this year and so I decided to make it available as a Kindle download and also to reintroduce to the narrative several thousand more words from the unpublished letters.
This is what The Irish Times said at the time: "Remarkable as a human document… The flashes of humour and compassion bear comparison with those in Brendan Behan's Borstal Boy. A must-read for anyone interested in the North."
Looking back, it is also a picture of me as a writer on a learning curve.
23rd December. The US paper Irish Echo carried a piece on Then The Walls Came Down being adapted for Kindle:
Danny Morrison's Then The Walls Came Down, which was first published in 1999 to favorable reviews, went out of print earlier this year. However, it's now been made available on Kindle with additional material, some of it political, that had been excluded from the original for reasons of space.
"It's a collection of my prison letters from Crumlin Road Jail and the H-Blocks before, during and after the IRA ceasefire," Morrison said of the book. "It is very personal, about my relationship with my partner and the difficulties imprisonment imposes on relationships. But it is also about how I viewed the early stages of the peace process."
A reviewer in the Irish Times said it was "remarkable as a human document" and another in the same paper described it as "one of the most important books to emerge from the conflict in Northern Ireland" and as a "vividly humane account of life in prison."
A Belfast Telegraph reviewer had praised Morrison's 1997 novel The Wrong Man in similar terms, saying it "should come to be regarded as one of the most important books of the Troubles." The Sunday Times recommended it as a "powerful and complex piece of storytelling," while The Oxford Companion to Irish Literature called the novel "a powerful evocation of betrayal, deceit and guilt."
As well as his career as a writer and commentator, the former republican prisoner is secretary of the Bobby Sands Trust and was chairperson of Féile an Phobail from 2004-2014.
Morrison, Sinn Féin's national director of publicity from 1979-1990 and an Assembly member for Mid-Ulster from 1982-1986, was well-known as the first to articulate the "Armalite and ballot box" strategy, which, he has said, "argued for the party to engage with and embrace electoral politics."
Danny Morrison
Date of birth: Jan. 9, 1953
Place of birth: at home, 17 Corby Way, Andersonstown
Spouse: Leslie Van Slyke
Children: three sons, to two earlier relationships
Residence: Andersonstown, Belfast
Published works: West Belfast (1989 & 2014); On The Back of The Swallow (1994); The Wrong Man (1997); and Rudi – In The Shadow of Knulp (2012); Then The Walls Came Down (1999 & 2016); a memoir – All The Dead Voices (2002); a play – The Wrong Man (2005), and some scenes for the play Binlids (1998); a collection of political writings – Rebel Columns (2004); and editor of a literary anthology – Hunger Strike: Reflections on the 1981 Hunger Strike (2006). My short stories have appeared in a number of publications and have been broadcast on BBC, RTE and Lyric FM.
What is your writing routine? Are there ideal conditions?
I write in my upstairs study but I take notes everywhere, and at any time, whenever an idea comes into my head or I want to remember a snatch of conversation. I was at a residential in Berlin last year for some dedicated writing. But I also – unexpectedly – wrote the last chapter of The Wrong Man at Heathrow when my flight had been delayed.
What advice do you have for aspiring writers?
To write is to practice to write, to be always experimenting, to feel comfortable with words and sentences, where they sit, how they sound, do they communicate meaning and mood. One of the most important things one must do is: read! By reading classics – novels which have withstood the test of time – you will learn how the masters carried off certain effects, how they were in control of their material and how that material immortalized an imaginary life.
Name three books that are memorable in terms of your reading pleasure.
Anna Karenina by Leo Tolstoy; Alone in Berlin by Hans Fallada; Bury My Heart At Wounded Knee by Dee Brown.
What book are you currently reading?
Fear by Gabriel Chevallier.
Is there a book you wish you had written?
The Butcher Boy by Pat McCabe.
Name a book that you were pleasantly surprised by.
Brideshead Revisited by Evelyn Waugh.
If you could meet one author, living or dead, who would it be?
Oscar Wilde.
What is your favorite spot in Ireland?
Black Mountain, above West Belfast.
You're Irish if…
You were born in Ireland, practice kindness, tolerance and hospitality, and go with the flow.
19th December. Did interview via Skype with Aidan Olsson, a seventh grader at Summit Middle School in Boulder, Colorado, who is doing a National History Day project on Bobby Sands and the effects of the hunger strikes of 1981.
11th December. Then The Walls Came Down went 'live' on Kindle.
6th December. At lecture in St Mary's University College by lawyer Mike Mansfield who spoke about the McGurk's Bar massacre, December 1971.
28th November. Went to showing of Tony Blair's Killings in St Mary's University College, Belfast, and spoke to George Galloway who made the documentary.
24th November. Attended reception in the Merchant Hotel for the new Canadian High Commissioner, Janice Charette.
23rd November. Spoke at University College Cork after a showing of the film about Bobby Sands, 66 Days.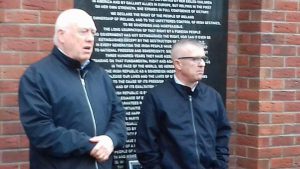 12th November. Spoke at Beechmount commemoration in memory of my friend and comrade, IRA Volunteer Stan Carberry, whose anniversary is on 13th November.
10th November. Wrote short piece for The Irish Times on my reaction to Donald Trump winning US Presidential election:
Around two-thirty you could see the disbelief on the long faces of pundits and politicians alike as it struck them that Trump was going to win.
Many US citizens, including that country's intelligentsia, have been appalled and embarrassed by Trump's racism, sexism, bullying, his vulgarity, political inexperience and general ignorance. But it was wishful thinking on their part to think that 'common-sense' would prevail at the polls and that Hillary Clinton would be a shoe-in.
They got it wrong.
Trump, the snake oil salesman, the purveyor of fraudulent goods and empty promises, got it right. He successfully tapped into the deep anti-establishment anger of millions of Americans – their fears, insecurity, every slight (real or imagined) visited upon them by federal government.
And so, now, it's our turn to pay.
Trump's protectionist policies will eventually hurt our economy, in addition to the anticipated damage and serious repercussions of the British government's decision to leave the European Union – a Brexit, which Trump supported.
It's impossible to know Trump's foreign policy (he has no experience in that field) or whether his irresponsible threat to repudiate the nuclear deal with Iran was just campaign rhetoric. Among the first to warmly congratulate him were Russian President Vladimir Putin; Jean-Marie Le Pen, the founder of the far-right, anti-immigration French National Front party; and the Dutch MP and anti-Islam campaigner, Geert Wilders.
"No-one knows what he is going to do," said one of his more honest handlers.
One man who did know the consequences of things – albeit three centuries ago – was Benjamin Franklin, one of the Founding Fathers of the US, who said: "Whatever is begun in anger ends in shame."
Unfortunately, before it does end in shame, none of us will be immune from the effects of a Donald Trump Presidency on international peace and stability, on ours and the world's economy.
8th November. Did interview with BBC Talkback on why Sinn Féin's abstentionist policy regarding Westminster will not change.

Print This Post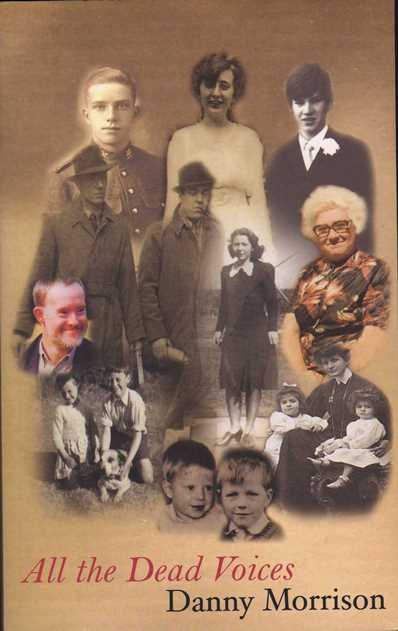 My memoir, All The Dead Voices, was published in 2002 but has been out of print for some years. It was launched in Culturlann by the then Mayor of Belfast, Alex Maskey, and there was a large crowd in attendance. However, just before the launch, when the representatives of Mercier Press opened the boxes of books sent up from the Dublin warehouse they discovered that the printer had sent the wrong book! We managed to get some copies from a variety of bookshops in Belfast but still there was not enough to go around.
Anyway, it is now available for downloading for free as a PDF document, here.
………………………………………………………………………………………………………………..
"These accounts are honest and plain in their language but simple and effective as they convey the weight of sorrow that is inherent in the human condition"
– Fortnight

Print This Post
Former British Army soldier Glenn Bradley, who is a member of Veterans For Peace, and participates in a number of reconciliation initiatives, recalls reading Fidel Castro whilst on duty in Germany.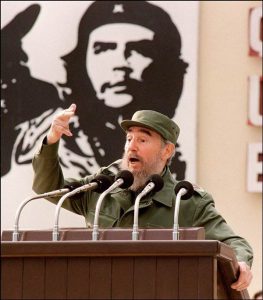 Fidel Castro and Ernesto Che Guevara are constants in my life.
Che, murdered in tragic circumstances, became the icon, the poster boy for socialist revolution, and his iconic image adorns my living room wall to this day.
Fidel, the change management pragmatist, became the old man of socialist revolution whose appearance to me came largely via the televised media until I decided to learn for myself.
Dates are becoming blurred to me but I think it was around May 1989 I found myself on notice for deployment to what was then termed 'Münster Nord Site Guard'.
At the time I was an NCO in the 1st Battalion, the Royal Irish Rangers (1 R IRISH). The Battalion had just completed a first historic operational tour in County Fermanagh as part of the British government policy to 'internalise' the conflict in Northern Ireland by pitting Irish people against Irish, but had returned to BAOR as part of the then Cold War postings of that era.
The FRB (Fermanagh Roulement Battalion) tour I'd just been on and the Operations in which I had participated during it had left a questioning impression on me about the "how & why" causes of conflict, and so I'd chosen to widen my mindset.
The site at Münster Nord was/is secret, but safe to state it was recognised that the US enjoyed sovereignty in this part of Germany and the site housed nuclear missiles. As a NATO structure the Americans controlled the Nukes, we Brits guarded/protected the site and the (then West) Germans monitored the wider soft structure perimeters through policing operations. The duties are laboriously boring and when not actually in an observation tower, patrolling or on radio stag, you've to kill time reading, watching TV, or whatever. However, when deployed to site, one was on site for the period, a little 'nuclear cage', as we'd have said at time.
I used the opportunity to learn and had brought with me History Will Absolve Me and Socialism & Man in Cuba by Fidel Castro.
I became engrossed, and became through Castro's words inspired, yet even then the irony of my situation was not lost on me: a working-class, West Belfast lad, institutionalised by the British Army, respecting and being influenced by revolutionary socialism (Caribbean style), while sitting on top of a US Nuclear Silo!
The books were a catalyst for positive mindset change in my life, and given the passing of that 'old man', but inspirational leader Fidel Castro, I just wish to record my thanks to him and to Ernesto.
"My idea, as the whole world knows, is that the capitalist system now doesn't work either for the United States or the world, driving it from crisis to crisis, which are each time more serious."
RIP Fidel Castro

Print This Post
Finished reading The German War – A Nation Under Arms, 1939-45 by Nicholas Stargardt, a monumental work of research, condensed into a narrative featuring certain protagonists throughout, their letters and diaries: from soldiers, their lovers or wives; writers and journalists; doctors and tradesmen and railway workers; and the large numbers of civilian victims and Holocaust murdered.
Among the dead were Jehovah's Witnesses who refused to swear oaths to Hitler or perform military service. They were beheaded for their stance. One was Karl Kühnel whose last letter to his wife, Rose, reads:
"When this letter reaches you I am a prisoner no longer. Instead, my earthly life is already finished. I already said farewell to you once… Do not lose heart, and harbour no rancour against anyone. It doesn't help. Now forge your own good fortune."
Kühnel had previously served in WWI but was determined that no machine gun of his would 'tear a father from his children who had done me no harm. I tried to kill my conscience with counter-arguments and gradually succeeded to some extent… It is not possible to act against my conscience and so not possible to take up a weapon against a person and do him harm."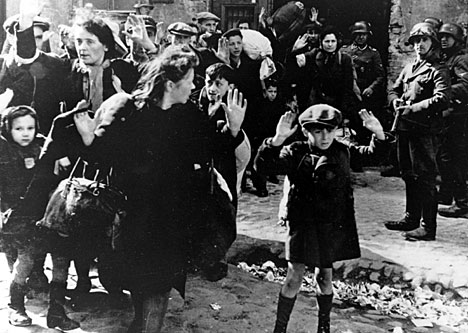 Unfortunately, Karl Kühnel was in a tiny minority of German soldiers (one hundred and twenty one) who refused to fight, while millions of others, lemming-like, succumbed to the cult of der Führer and brought disaster to many peoples and themselves. And one of the most (at least to me) shocking aspects of the book is the extent to which regime and society merged, and the extent to which many ordinary German citizens knew or had a fair idea what was going on regarding the extermination camps and the work of the Einsatzgruppen death squads in the eastern territories conquered by Nazi Germany.
Of course there was fear and intimidation, and subsequently many would take refuge in the fact that living under a dictatorship absolved them of personal responsibility. But Hitler could not have got away with half of what he did had it not been for the silence of the churches (Protestant and Catholic) and the quiescence of the population, too many of whom shared his anti-Semitic and racist views and enjoyed the spoils of war. Indeed, such was their understanding of their collective guilt that, as Stargardt points out, they came to view the RAF and USAF bombings of cities and the immolation of thousands of children, women and men (420.000) as divine (or Judeo-organised) punishment for what they had done.
The real heroes were those who had hidden, the 1,400 Jews in Berlin who survived the war.
It is also incredible the large numbers of people who squared in their head toleration of the regime (and 'this or that' thing it did) by arguing that it was the lesser of two evils – "the greater is to lose the war". There was collective complicity. One journalist felt free enough to write in a newspaper: "yes, but the methods? Anyone talking about methods is always wrong. What matters is the result. For a doctor the result has to be the complete elimination of cholera, the result for our people the complete elimination of the Jews… Between us and the Jews the issue is who will survive whom."
Even a soldier such as Willy Reese, who was horrified and guilt-ridden by what he had seen and done (and wrote it down as a poem), kept fighting for what he believed to be a future Germany, free and spiritual, without Hitler. He wrote:
Murdered the Jews
Marched into Russia
As a roaring horde
Muzzled the people
Sabred in blood
Led by a clown
We are his envoys
Of the one everyone knows
And are wading in blood.
After the war, old networks proved strong with the professional elites, says Stargardt.
"Soon, 43 per cent of the West German diplomatic corps were former SS men and another 17 per cent had served in the SD or Gestapo. In Bavaria, where American efforts at denazification had gone further than in the other Western zones, 77 per cent of Finance Ministry officials and 94 per cent of judges and state prosecutors were former Nazis."
It is impossible to make sense of such killing, death and destruction. As the New York Times in its review said rather restrainedly, "It is an uncomfortable business seeking to understand a society so full of both perpetrators and victims."
30th October. My recorded interview for BBC Radio 4's The World This Weekend was broadcast today. It was on the issue of Brexit. This is what I said:
What Brexit reminds nationalists in the North is of Britain's historical and divisive role of interfering in Irish affairs, whose legacy we are still dealing with in fragile, distrusting and testing circumstances.
Once again, Britain's interests trump those of the Irish people, a clear majority of whom, both North and South, are opposed to the creation of a physical international border across the Irish landscape and the imposition of passport checks and customs posts.
British assurances about a 'soft border' or replicating EU financial aid amount to nothing, given the pup the British public were sold during the referendum that a vote for Brexit would result in £350 million a week going to the NHS.
It appears that Britain has forgotten all the lessons of the conflict and the compromises we on this island made in order to create peace and stability. I, like most republicans, do not trust Britain. That's why the Belfast Agreement has the status of an international treaty. Our membership of the European Union provides us with some protection from British abuses – as well as being an economic lifeline, supporting farmers and border regions and multiple peace and infrastructure programmes.
It's ironic that while the violence of dissident republicans has failed to destabilise the power-sharing administration or undermine support for the PSNI, the British government for its own selfish reasons is prepared to risk plunging the North back into conflict.
Unless the exceptional circumstances of Ireland are respected, you can almost write the script of a potentially unfolding tragedy. During the conflict roads were dynamited and bridges blown up by the British army in order to control the movement of traffic and people in border regions. As a result of the peace process all those roads and bridges were reopened and watchtowers torn down, allowing the free movement of people and commerce. Ditching those hard-won and precious gains would be a catastrophic mistake.
Farmers with land straddling both sides of the border, and the 40,000-plus who daily commute to work across the border in both directions will resent being stopped, delayed and ordered to show documentation as their nationality and status is checked, as their cars and vehicles are searched for refugees or contraband. You can count on protests, pickets, marches and rallies against customs posts, checkpoints and road closures. Police or border guards will confront protestors. Someone will get hurt. Arrests will be made. Imprisonments may follow. It could escalate from there.
I travel throughout my country regularly. I will not be producing a passport or a driving licence, or identifying my passengers, be they from Andersonstown, Athlone or Aleppo, just because of some little Englanders, obsessed with immigrants, who know little about us and care even less.
28th October. Took part in a platform discussion tonight in the Felons Club to commemorate the 40th anniversary of the death of Maire Drumm who was assassinated in the Mater Hospital on 28th October, 1976.
25th October. Did a television interview for Thursday night's The View regarding my tweet joking about SDLP leader Colum Eastwood addressing the UUP conference last weekend.
22nd October. In the Armagh Harps GAA Club, Armagh city, I gave the annual Peter Corrigan Lecture on the subject of the 1981 hunger strike.

Print This Post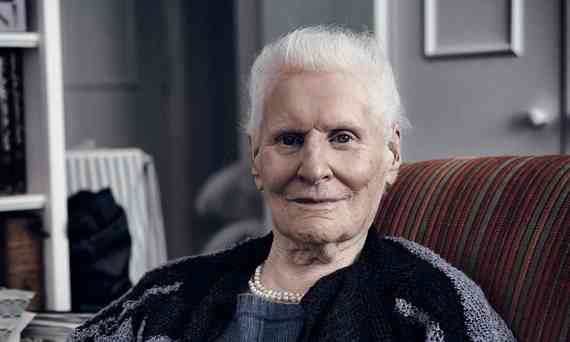 Finished Diana Athill's wonderful, candid, scandalous and life-affirming memoir, Alive, Alive Oh! Born into privilege she knew from an early age that she was a rebel who sided with the downtrodden. Here she is on colonialism:
'At the tail end of all colonial situations there are white people protesting that they didn't deserve to have stones thrown at them by black men, or their houses burnt down, because they never took a penny from the place and devoted years to serving it – and often they are not lying. But even when they are not, their lament reflects their illusions rather than the injustice of the event. The black people who gathered on Tobago's beaches to shout 'Get out Whitey!', and marched into hotels where they tore up visitors' books and broke ashtrays (they were by nature a mild and law-abiding lot who didn't want to hurt anybody) may conceivably, one day, burn down houses such as that of my friends. If that is all they do – and it may well be all, since there are few signs of constructive political thinking in Caribbean opposition politics – they will contribute nothing to their own welfare, but they will at least be expressing a more acute awareness of the truth than the people who built the houses. They will be saying that even if they cannot alter the economic structure which condemns them to exploitation, they will no longer stand being used as live furniture in someone else's beautiful dream.'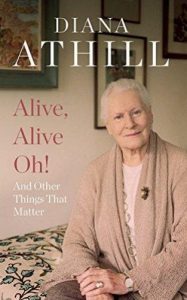 Now in a nursing home, which she loves, she says, '"Sometimes I sits and thinks and sometimes I just sits,'" quoting someone whom she can't remember! At ninety-nine she is as feisty as ever: "I talked about it [thinking about things] the other day with someone who is also in her nineties, though not so far into them as I am, and she said, 'Yes, of course, men. What I do when I'm waiting to fall asleep is run through all the men I ever went to bed with,' whereupon we both laughed in a ribald way, because that is exactly what I did too. It cheered me up to learn that I had not been alone in indulging in this foolishness.'
I love the little observations she makes: 'After reading a biography of Jung I had concluded that psychiatrists were people who could make a little nuttiness go a very long way.'
A woman who never married, she preferred to have affairs: 'The role that seems to me most comfortable is not that of Wife, but that of the Other Woman. And in that role I am good, because I have never for a moment expected or wanted to wreck anyone's marriage.
'What I was really happy with was a lover who had a nice wife to do his washing and look after him if he fell ill, so that I could enjoy the plums of love without having to munch through the pudding.'
She says that her philosophy was enjoy life to the full and 'death was just something that would occur when I was old – and which was not, and never had been, frightening.
'That this was true, I owe to Montaigne. I can't remember when I read, or was told, that he considered it a good thing to spend a short time every day thinking about death, thus getting used to its inevitability and coming to understand that something inevitable is natural and can't be too bad…'
For more on Diane Athill see here.
18th October. Finished The Islander by a friend I correspond with, John McMillan. Though told in the first person through the eyes of Rupert Carr (from Rathlin Island) the novel follows in the footsteps of John's other coming-of-age and semi-autobiographical novels, Upstream; The Soul of the City; and Summer In The Heat. Rupert witnesses events in the early days of the Troubles (the Burntollet March) and then the trendy-lefty Sixties and Seventies days in England when micro-left groups proliferated and protested – and, later, mostly sank. But there was much I could relate to and he writes really well, evocatively, about this period.
14th October. Wrote small feature about a photograph which Bobbie Hanvey thought was one he took of Patrick Rooney's funeral in 1969.
24th September. Spoke along with former Armagh Jail prisoner Brid Brownlee in Falcarragh, County Donegal, at an event to commemorate the 35th anniversary of the 1981 hunger strike.

Print This Post
My imagined 'letter' from Reggie Dunne to the IRA after the assassination of Sir Henry Wilson in 1922, and a recording of the letter being read by the actor Will Howard, will remain on display at Reading Prison for a further two months after the exhibition was extended until December 4th. It is part of the ArtAngel project around themes of imprisonment, in particular the experiences of Oscar Wilde who was incarcerated in Reading for two years.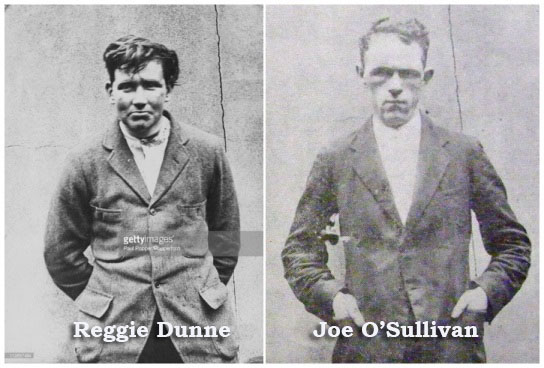 On 22nd June 1922, Sir Henry Wilson, the unionist MP for North Down, and chief security advisor to the newly-established Northern Ireland state, was assassinated in broad daylight by Irish republicans outside his London home.
Two men, English-born of Irish parents, were charged with his killing.
Reggie Dunne and Joe O'Sullivan were former British soldiers who had both been wounded in France, O'Sullivan losing a leg at Ypres.
In Southern Ireland the IRA had split over the terms of the recent Anglo-Irish Treaty.
Michael (Mick) Collins headed a provisional government against a breakaway IRA garrison led by Rory O'Connor which wanted to fight on.
Then came the assassination of Wilson.
From Wandsworth Prison Reggie Dunne sends a smuggled letter to the leader of the IRA in London.
18th July, 1922
Commandant. It's all but over. Joe and I are to be hanged in three weeks' time, on 10th August. The trial lasted three hours, then the jury were out. As our solicitor was trying to keep our spirits up in the holding cells, the sergeant shouted through the bars that we were wanted back up in court, they had reached a decision. The jury took just two minutes to find us guilty! Even the sergeant said it was the quickest verdict he had known but that everybody was in a rush today to catch "the biggest wedding of the century", Lord Louis Mountbatten was getting married to some wealthy English heiress.
So, we left the Old Bailey for here much earlier than anticipated. But that shouldn't have mattered, nor affected your plans. As we had known we would be, and as had previously been described to you, we were handcuffed and locked in the back with two guards for what we thought was our last journey. The driver was repeatedly blowing the horn at pedestrians. At one stage the fool opened the grill and took great delight in telling us that there were thousands flocking the streets, out to kill us. By our bearings we thought we had just crossed Blackfriars Bridge. Shortly after, there was a dull thud and we all shot forward as the van suddenly braked. The driver was shouting and we could see our guards' faces turn pale. Joe and I nodded to each other, braced ourselves, and were convinced, "This is it". I thought of my parents and the young woman whose heart I've broken. Then, the driver cursed the dog that must have darted onto the road and across our path. We could hear the old thing whimpering and children crying. After a few moments we resumed the journey.
Commandant, when escape plans fell through, we meant it when we told you to blow us up in the van. You were our last hope. If the Mountbatten wedding or extra police on the streets thwarted the plan, then there's nothing we can say, no complaint can we make. But I would not like to think that you had qualms about despatching us this way. Don't misunderstand me. Joe and I will go to the gallows with our heads held high – and our secrets well kept – but we would have preferred to deprive these people of the pleasure of hanging us.
Churchill's claim that we were caught with papers linking us to Rory's garrison was a downright lie. There were no documents on us.
We kept our mouths shut in Gerald Road Police Station. Even our interrogators initially hadn't a clue who we were. Joe was charged under the alias 'John O'Brien' and I as 'James Connolly'. You should have seen the mortified look on the Detective's face when he discovered that they had already shot 'James Connolly' in 1916! I laughed when he had to re-arraign me under 'Reginald Dunne'.
But he came in the next day all cocky and threw down the dailies, inviting me to read them. I never flinched. He read out Rory's denial of involvement, which I expected. But to be honest, the condemnation of the killing and the strong language from Mick's spokesman was bloody hypocritical. The Detective then gleefully read out Churchill's ultimatum to Mick that if he didn't deal with Rory's defiance of the Treaty, the British army would. That put me in good form, as I thought, yes, our plan is falling into place.
But you can guess how sick Joe and I were when Mick bowed to Churchill and attacked the garrison, capturing Rory and his men. If Churchill had tried that every volunteer would have flocked to Rory's cause. And now there are attempts to blame Joe and me for the fighting that has now broken out. We can see through that but our poor families are badly shaken and confused and have asked what we thought we hoped to achieve. And of course because our visits are closely monitored we cannot speak plainly to them.
One day, be it years from now, when the dust has settled, the rest of the world can be told that Reggie Dunne and Joe O'Sullivan were not mavericks or renegades but were soldiers of the Republic on official business aimed at killing a tyrant and re-uniting the IRA against the common enemy.
I'll not see Joe again, until the morning of 10th August. I'll miss him over the next few weeks. He holds himself responsible for my arrest and, now, for my death. I remind him that it was me who picked him for the Wilson job and that I knew well beforehand that he was no 'sprinter'! That made him smile a little. After the shooting a hue and cry was raised and we had to run in a different direction than planned, away from our car. Let our driver know, we do not blame him. We were chased by a hostile crowd and by policemen blowing whistles. Joe, because of his war wound, losing a leg in France, was much slower than me and was quickly overtaken by the mob shouting, "Lynch him!" When I looked back I could see that he had fallen and was being pummelled by the mob. We were always in this together and I would never have left him. I turned back and threatened the crowd with my Webley and could have taken a few had I wished. I was overpowered from behind and beaten unconscious before we were taken into custody.
In court we admitted shooting Wilson but refused to plead, so a Not Guilty plea was entered on our behalf. One of our prosecutors was a fellow called Humphreys who I found out had in his younger days acted for Oscar Wilde in the same court.
Our solicitor asked the judge could I read out a brief statement. The judge asked to see it. His jaw kept dropping the further he read, then he said he was impounding it because it was nothing but a political manifesto! We then instructed our defence team to withdraw.
That forced the judge to address us directly. He asked if we had anything to say before he pronounced sentence so I spoke. I said I was sorry that the jury was denied the chance of hearing our statement which explained why two former servicemen with exemplary war records, both wounded in action, would kill their former commander.
Try and get what I said published as it is important that the public hear the truth about how our struggle for freedom was subverted by Wilson and his ilk.
I said that for England I had killed many German soldiers, most of whom were conscripts. Ordinary working men, farmers, students and teachers – teachers just like myself. I and thousands of other Irish soldiers volunteered to fight in the European war. Thousands of our fellow countrymen died for Britain because we were told that if we did so then Ireland would be treated fairly and given her rights at the end of the War. But this was a huge lie. We were praised to the high heavens, in press and from pulpit, for savaging men by bullet and bayonet. But for killing one man for Ireland – a scourge, who encouraged the British army to mutiny against Irish Home Rule, who divided our country, who had the blood of thousands on his hands, and who had been rewarded and elevated and indulged by Britain for his role – we were being slandered as criminals and condemned to die on the gallows.
When they took two minutes to find us guilty, Joe said with that dry wit of his, "Your speech certainly won them over, 'Mr Connolly'. You were very persuasive!"
Shortly afterwards we were taken back to here from where we shall not be moving. Any appeal will be heard in our absence.
We have a bully of a warder. 'Kitchener' is his nickname. Apparently, he gave himself that name when Lord Kitchener's ship went down. Everyone is afraid of him. He constantly gives us a rough time and he tries to goad us.
"I see Michael Collins has disowned you and is now shooting your comrades in Ireland," he said, when news came through about the fighting in Dublin. When he cracks what he thinks is a joke he belly-laughs until he almost falls over. He soon shut up when I asked him what regiment he had fought with. Turns out that the white feather coasted through the war in charge of the borstal wing while Joe and I and our comrades were up to our eyes in muck and blood in Flanders.
When we found that out we turned the tables on him. I shouted across the landing to him for all to hear. "Hey Kitchener! Is it true, Your Country Didn't Need You?"
"Be fair," said Joe. "He had a terrible bunion in his big toe which meant he couldn't retreat."
When we were first being assigned our cells some weeks ago and led through the gaol we were spat at and called murderers and cutthroats by the other prisoners. But that was to change, especially when they saw our attitude to authority. Today, when we got back after court we were allowed briefly into our own cells to gather some things before being moved to the condemned cells in E-Wing. It was strange being taken down through the landings. Even though the environment was alien on Day One, our wing had become familiar to us in the past few weeks as relations with the other inmates thawed.
Old Syd, the orderly, Wandsworth's veteran jailbird, stopped mopping, came forward and pressed his precious ration of tobacco on Joe, against regulations. Kitchener bawled like a madman and ordered a warden to place Syd on punishment. From behind their doors prisoners banged their tin mugs and shouted messages of support to us. Kitchener warned us not to reply or encourage 'contumaciousness', his favourite word, or we would be punished!
Joe said with sarcasm, "How punished? What are you going to do, draw and quarter us!"
Each day on the way to the exercise yard we passed Oscar Wilde's old cell mid-way up the long gallery, where he had contemplated suicide before being moved to Reading Gaol. As we passed it tonight for the last time I thought of his torturer, Sir Edward Carson, the man who opposed our freedom and helped divide Ireland. A man whom we should have shot in 1920 when we had the opportunity.
The man who shall deliver this to you is trustworthy and expects no reward. But please give him something because he has a young family and is taking a great risk which would land him in gaol and make him unemployable in this society. I have taken the opportunity of including another letter. It is for a friend, a young woman I had been seeing, though no one but Jack knew about this or is aware of her identity. She was only vaguely aware of my activities and I feel a great guilt for potentially compromising her and placing her in jeopardy.
Commandant, the organisation must promise, that one day, be it in five or fifty years' time, our remains are removed from this prison yard and that we are laid to rest in the soil of Mother Ireland. That is where we want to be buried, even though we were born and grew up here in London. This is not our home.
And so it is goodbye, my old friend and comrade. Many have trod this well-worn path, the path to Freedom, before me. I love my countrymen and I love Ireland and I trust that God will have mercy on the souls of Reggie Dunne and Joe O'Sullivan.
Up The Republic!
Footnote
Dunne and O'Sullivan were executed on 10th August, 1922. Twelve days later Michael Collins died in the civil war which engulfed the south of Ireland, killed in an IRA ambush.
Forty five years after their execution, the bodies of Dunne and O'Sullivan were exhumed from Wandsworth Prison and re-interred in the Republican Plot, Deansgrange Cemetery, Dublin. Sean MacStiofain, himself English-born, and who two years later was to become the Chief of Staff of the reorganised IRA after the split in 1969, gave the main oration. An IRA firing party emerged from the crowd and fired a volley of shots over the grave of Reggie Dunne and Joe O'Sullivan.

Print This Post
Glenn Bradley, born and raised in West Belfast, is the Regional Manager Ireland of an international landscaping material supplier. He is committed to evolving ethical trade and is a stalwart of the Business & Human Rights Forum as well as a trainer for the Ethical Trading Initiative. A former soldier he is also involved in peace-making and is a member of Veterans for Peace, made up former ex-services personnel. He supported the Remain campaign in last June's referendum on Brexit and in this feature warns of the immediate & anticipated threats the decision to exit the European Union represents to the local economy.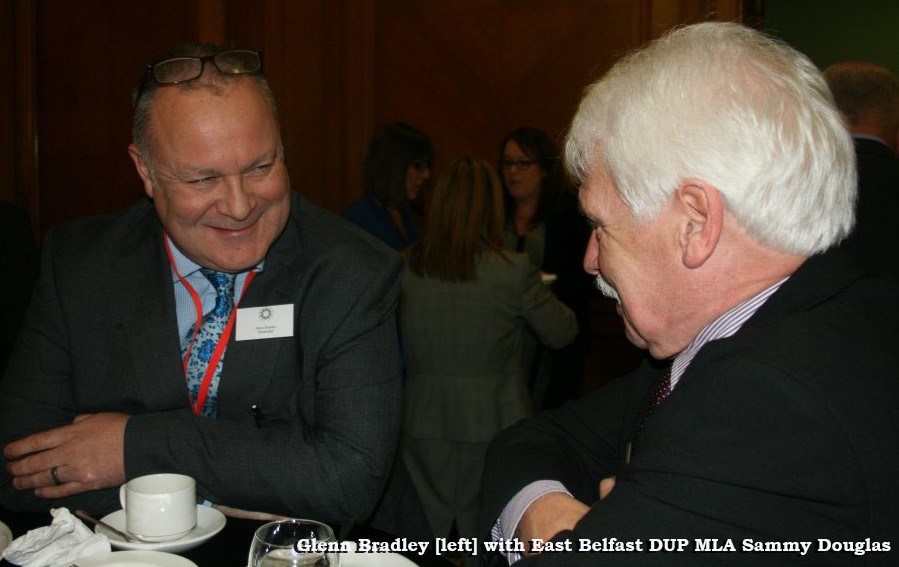 I was up at Parliament Buildings today to receive a briefing with regard to a forthcoming trip to China as a delegate with the Assembly & Business Trust.
I ran into a few MLAs, and it was great to see some friends like Seán Murray on the policy staff for Sinn Féin, and Doug Beattie the Ulster Unionist MLA.
During all conversations BREXIT was the topic or at least part of the topic. As a businessman largely in the import sector, I left feeling slightly short changed with sound bites by some (I must hasten to add not by Doug or Seán). Here's why.
As a member of the Institute of Export, I understand how exports play an important role in the UK and/or Irish economy. I get how exports influence levels of economic growth, employment and the balance of payments.
However, I'm also a pragmatic realist. Ireland (both constitutional jurisdictions) is the most westerly geographical point of the European archipelago and, as such, imports, with our household consumption of same, always accounting for more of the GDP.
This is especially true for a small region like Northern Ireland that has an overzealous and damning inherited reliance on public sector employment.
The impact of the BREXIT referendum on a local business trading in imports was immediate. On the day of the vote and overnight GBP-Sterling against the US Dollar dropped from 1.5 to 1.3. Putting that into context that meant that, for example, a sea container movement from Xiamen to Belfast which cost USD$675 ROE (rate of exchange) 1.5 = £450 on Thursday became USD$675 ROE 1.3 = £519 on Friday, a 15% increase and a sum that was not/could not be budgeted for.
In reaction to the falling GBP-Sterling and by the Monday post referendum, the international shipping lines then applied a freight rate rise from USD$675 to USD$1000. Putting that into context that meant, for example, a sea container movement from Xiamen to Belfast which cost USD$675 ROE 1.5 = £450 on Thursday became USD$1000 ROE 1.3 = £769 just five days, a 71% increase, which is a sum no business could ever budget for and trade competitively.
In addition, production costs in global markets increased. For example, on the day of the Referendum Vote the GBP-Sterling against the Euro was at 1.27 then overnight that dropped to 1.13. In context 1 square meter (sqm) of say Granite Tiles from Portugal on Thursday cost €60 per sqm ROE 1.27 = £47. But by Friday, €60 per sqm ROE 1.13 = £53 per sqm, an 11% increase and a sum unlikely to be budgeted for.
No matter how much of a risk-taker or embracer of change management I may be as an individual, no one could have budgeted for the immediate and dire negative consequence to imports that the BREXIT Referendum result generated and which worsens daily. This is largely because no one in business knows what the future holds as the government fails to reassure or provide direction nationally or internationally.
In the competitive world of globalization, being exceptional ensures permanence and government is sadly lacking right now. This lackluster leadership increases insecurity and fuels the stalling of orders and generates knee-jerk negative reactions across international trading lanes and risks GBP£ devaluing further. The short term consequence is now becoming increased costs for all households consuming imported goods, while medium-to-long term some companies in import trading operations presently may cease to exist thus risking livelihoods, increasing unemployment and social poverty.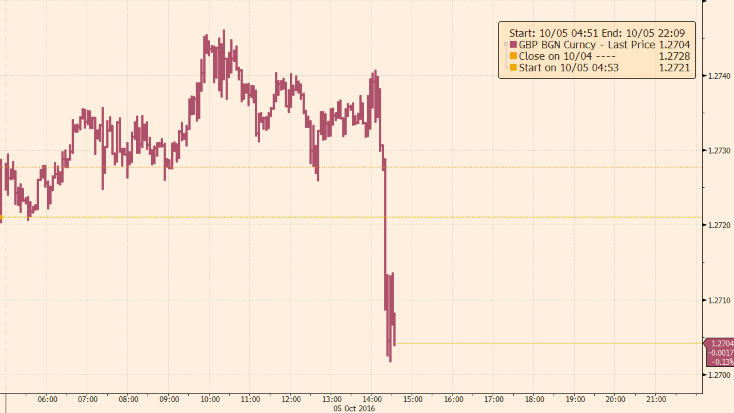 As import business suffered immediately, some politicians and exporting businesses rubbed their hands with glee in the belief that a weak and devalued pound is advantageous long term. However, such glee is temporary because inflation is definitely on the horizon and more importantly if an exporter has to rely on devaluation to trade then the business cannot be sustainable. The long term benefits of devaluation are zero, and to suggest anything different is temporary, sound-biting smokescreen.
Out of the Top Ten export partners the UK has, seven are in the EU, and those exports have been successful in large part due to reduced tariff barriers, and certainly the removal of bureaucratic customs formalities. Free trade has prevailed. Post-BREXIT, and in particular the hard BREXIT Prime Minister Theresa May is hinting at, will see tariff barriers increase, as will the bureaucracy at borders for cargo movements. To suggest otherwise is to deny economic and fiscal reality.
As for private sector innovation, especially in this most westerly region of the European archipelago, there is no magic wand. Export growth is not the sole answer and those hanging their (political) hat on it will come undone. There is only so much government can do to promote private sector productivity (import or export). Competitiveness depends on new products, new technology and, equally important, management passion and techniques, as much as any government policies.
As inflation rises, and tariff barriers are imposed post-BREXIT, the export sector will not save our economic skins especially in this small place.
With the benefit of hindsight (oh, that wonderful thing!) I wish our local politicians had challenged the initial Referendum question based on a UK-headcount. I wish someone had realized that by sheer volume of constituency numbers that England and Wales could override any decision Scotland or Northern Ireland made. I wish someone had boldly claimed "hold on, we are at the peril of English nationalism intoxicated on immigration fear". I wish someone had thought the referendum needs to be four regions with equal input to the question. I wish, I wish, I wish – but BREXIT is about to happen.
I'm thus weary of politicians who pretend that it's all going to be all right or cite sound bites regarding export growth. Rough days are ahead and it will impact negatively on all citizens.
What I am certain off is: the Northern Ireland Assembly cannot stand still and needs to be on the same page pro-actively leading to protect this small place. Such protection does require a buffer against the economic tsunami ahead of us where, with their boots firmly at ground truth reality, not pie in the sky temporary economics by academics, they challenge the British government regarding our unique post-conflict situation, and collaborate with all sections of business and our closest neighbors on this island to generate trade, protecting workers' livelihoods.