Print This Post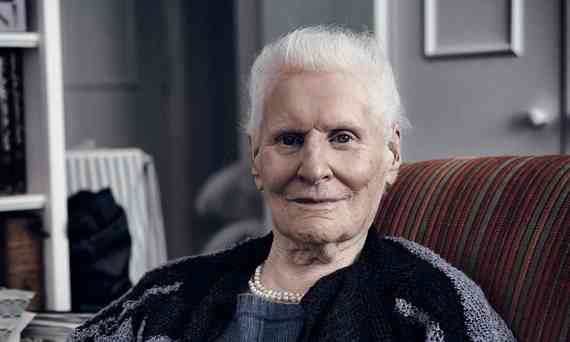 Finished Diana Athill's wonderful, candid, scandalous and life-affirming memoir, Alive, Alive Oh! Born into privilege she knew from an early age that she was a rebel who sided with the downtrodden. Here she is on colonialism:
'At the tail end of all colonial situations there are white people protesting that they didn't deserve to have stones thrown at them by black men, or their houses burnt down, because they never took a penny from the place and devoted years to serving it – and often they are not lying. But even when they are not, their lament reflects their illusions rather than the injustice of the event. The black people who gathered on Tobago's beaches to shout 'Get out Whitey!', and marched into hotels where they tore up visitors' books and broke ashtrays (they were by nature a mild and law-abiding lot who didn't want to hurt anybody) may conceivably, one day, burn down houses such as that of my friends. If that is all they do – and it may well be all, since there are few signs of constructive political thinking in Caribbean opposition politics – they will contribute nothing to their own welfare, but they will at least be expressing a more acute awareness of the truth than the people who built the houses. They will be saying that even if they cannot alter the economic structure which condemns them to exploitation, they will no longer stand being used as live furniture in someone else's beautiful dream.'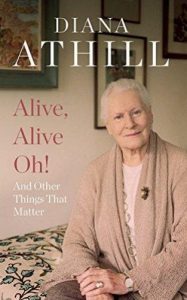 Now in a nursing home, which she loves, she says, '"Sometimes I sits and thinks and sometimes I just sits,'" quoting someone whom she can't remember! At ninety-nine she is as feisty as ever: "I talked about it [thinking about things] the other day with someone who is also in her nineties, though not so far into them as I am, and she said, 'Yes, of course, men. What I do when I'm waiting to fall asleep is run through all the men I ever went to bed with,' whereupon we both laughed in a ribald way, because that is exactly what I did too. It cheered me up to learn that I had not been alone in indulging in this foolishness.'
I love the little observations she makes: 'After reading a biography of Jung I had concluded that psychiatrists were people who could make a little nuttiness go a very long way.'
A woman who never married, she preferred to have affairs: 'The role that seems to me most comfortable is not that of Wife, but that of the Other Woman. And in that role I am good, because I have never for a moment expected or wanted to wreck anyone's marriage.
'What I was really happy with was a lover who had a nice wife to do his washing and look after him if he fell ill, so that I could enjoy the plums of love without having to munch through the pudding.'
She says that her philosophy was enjoy life to the full and 'death was just something that would occur when I was old – and which was not, and never had been, frightening.
'That this was true, I owe to Montaigne. I can't remember when I read, or was told, that he considered it a good thing to spend a short time every day thinking about death, thus getting used to its inevitability and coming to understand that something inevitable is natural and can't be too bad…'
For more on Diane Athill see here.
18th October. Finished The Islander by a friend I correspond with, John McMillan. Though told in the first person through the eyes of Rupert Carr (from Rathlin Island) the novel follows in the footsteps of John's other coming-of-age and semi-autobiographical novels, Upstream; The Soul of the City; and Summer In The Heat. Rupert witnesses events in the early days of the Troubles (the Burntollet March) and then the trendy-lefty Sixties and Seventies days in England when micro-left groups proliferated and protested – and, later, mostly sank. But there was much I could relate to and he writes really well, evocatively, about this period.
14th October. Wrote small feature about a photograph which Bobbie Hanvey thought was one he took of Patrick Rooney's funeral in 1969.
24th September. Spoke along with former Armagh Jail prisoner Brid Brownlee in Falcarragh, County Donegal, at an event to commemorate the 35th anniversary of the 1981 hunger strike.

Print This Post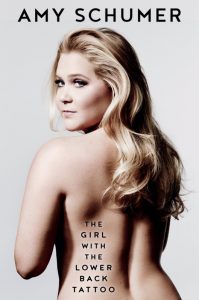 Finished reading Amy Schumer's The Girl With The Lower Back Tattoo – not my usual fare, needless to say. But I had seen and enjoyed her film Trainwreck, a few months ago, and heard her being interviewed on the radio where she came across as intelligent, confident and witty. The book lived up to my expectations of its author – raunchy and funny – and I found her candidness refreshing, especially the chapter on her mother.
Whether it was cathartic to write, I am sure her mother Sandra found it traumatising to read!
Her description of how she succeeded in comedy, through sheer hard work, is fascinating. But even though she has 'made it' there is constant pressure: 'Unlike musicians, comedians are expected to always bring new shit. No one wants to hear the greatest hits, so I was back to square one. This requirement of comedy is exhausting and challenging, but I wouldn't have it any other way. It's exciting and humbling to have to start over – and the payoff is even better. You feel so accomplished when you've accumulated enough material – one joke at a time – for an entire special.'
She rails against the fashion and media shaming industry which upholds slim models ('waifish elves') as the norm and promotes a masculine view of women. She says that when she gets out of the shower and looks at herself she looks 'blotchy and messy and not at all like the girls in those magazines. But I am still fucking beautiful. I'm a real woman who digests her meals and breaks out and has sweet little pockets of cellulite on her upper thighs that she's not apologising for. Because guess what? We all have that shit. We're all human beings.'
Amy is one well-rounded (psychologically!) individual and writes honestly about herself, about love, family and relationships.
12th September. Took part in a solidarity picket at the Falls' International Wall to mark the 72nd birthday of Leonard Peltier and call for his release.
8th September. Finished a delightful first novel Orange Boy Blue by Julia Roddy, a sophisticated 'love-across-the-barricades' East Belfast story.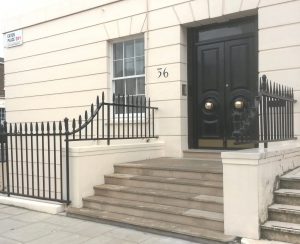 4th September. Visited the scene of the assassination of Sir Henry Wilson outside his home at 36 Eaton Place, London; No 9 Eaton Place, the former home of Sir Edward Carson; and Gerald Road Police Station which is now a listed building, and where Wilson's IRA assassins, Reggie Dunne and Joe O'Sullivan, were taken and badly beaten after the shooting.
3rd September. At Reading Prison, England, for the launch of the ArtAngel project around themes of imprisonment. It was here that Oscar Wilde wrote De Profundis, his letter to Bosie, Lord Alfred Douglas, which deals with the subject of alienation, sorrow and suffering. He wrote: 'To regret one's own experiences is to arrest one's own development. To deny one's own experiences is to put a lie into the lips of one's own life. It is no less than a denial of the soul.'
My imagined 'letter' from Reggie Dunne to the IRA after the assassination of Sir Henry Wilson in 1922 is on display at Reading Prison in a cell and a recording by the actor Will Howard is available.
1st September. Read The Good Muslim by Tahmima Anam which I couldn't really get into, although good writing.
28th August. Finished Red Dust by Gillian Slovo, a novel about South Africa's Truth and Reconciliation Commission, with many twists and turns, as the torture of political prisoners, including one ANC member who has been 'disappeared', impacts on survivors, victims' families and the culpable. Begs the question: is establishing the truth always more important than the pain it might cause?

Print This Post
Read again that powerful memoir Every Secret Thing by Gillian Slovo (pictured), which is a deeply personal examination of the damage done to familial relationships by parents who are full time revolutionaries/activists and whose love of, and sacrifices for the cause of freedom are also borne and suffered by their innocent children. It is a story that will certainly resonate with those Irish republicans whose commitments led to them being away from home either on-the-run or serving lengthy prison sentences. In fact, after a talk which Gillian gave some years ago at Féile an Phobail, the daughter of parents who had both been in jail turned to Bill Rolston and said with great conviction: "How does Gillian know my life story?"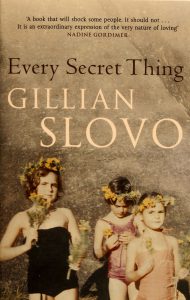 From that moment Bill was determined to write a book on the subject which became, Children of the Revolution.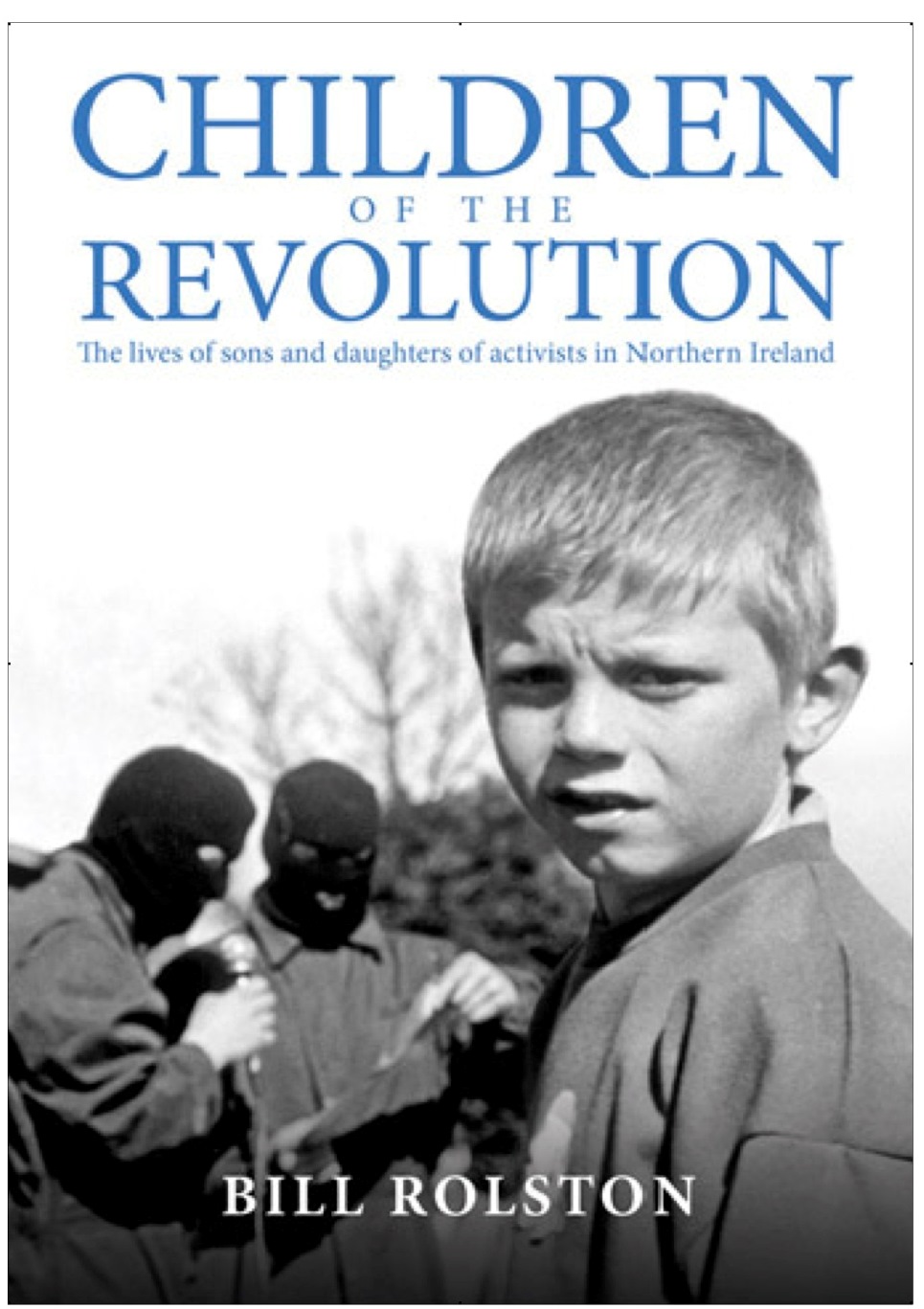 In the majority of cases it was one parent who carried the family but in the case of Gillian Slovo both her parents were major figures in the anti-apartheid movement, away travelling and organising. Gillian's mother, Ruth First, paid with her life. She was killed by a parcel bomb in 1982 in Maputo, Mozambique. Gillian's father was Joe Slovo, a communist and the commander of the ANC's military wing Umkhonto we Sizwe.
Having myself written memoirs, which invaded the privacy of loved ones, I could empathise with Gillian's many dilemmas about the ethics of scrutinising and publicising the lives of others because their lives were so intimately a part of our own.
12th August. On behalf of the Bobby Sands Trust I was presented with a £350 cheque from photographer Stuart Borthwick, author of The Writing on the Wall, a book based on the mural photographs Stuart has taken over many years. The cheque is a contribution towards the upkeep of the Falls Road mural of Bobby Sands.
11th August. Chaired Scribes at the Rock and interviewed Paul Laverty about his writing and his long-collaboration with the director Ken Loach.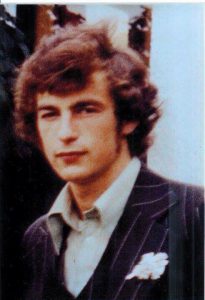 7th August. Gave the oration in Bellaghy at the commemoration for Thomas McElwee (pictured) following a march through the town. This is what I said:
"In my experience the damage inflicted on us by the sectarian six-county state and the British occupation was compounded by partition and the Free Statism of the southern establishment. When RTE covered Bobby Sands going on hunger strike, or Tom McElwee going on hunger strike, what they covered was their Diplock court convictions.
"They never covered the men's political or moral convictions because that would have gone against the desire to criminalise our struggle which was much easier to do than confront the power of Britain and British intransigence.
"1981 was the longest year in my life – but what must it have been like for the families of comrades dying a slow death?
"I do believe 1981 was 'our 1916'. After 1981 all was changed utterly. After the Easter Rising, within a few weeks the British had executed the leaders, but here in the North the hunger strike deaths took place over a seven month period.
"In the middle of the hunger strike we thought a breakthrough was possible. We had been told that the British government was interested in settling it. I was allowed into the prison on Sunday 5th July to meet with the hunger strikers. I can still see those men around that table in the canteen of the hospital wing. On my left Kieran Doherty, then Kevin Lynch, then Thomas, Thomas McElwee, who by that stage had served 1,300 days in a H-Block cell on protest. Martin Hurson was too ill to attend. At the bottom of the table was Paddy Quinn. On the right was Laurence McKeown, then Micky Devine, then sitting beside me in a wheelchair was my old friend and comrade Joe McDonnell who would be dead within three days. They all spoke, including Tom, and he was adamant that their demands must be met.
"Just before the first hunger strike in 1980 ended the British government was full of promises – that they would introduce an enlightened, progressive and liberal prison regime. But as soon as the hunger strike ended, and the pressure was off, the British reneged on their commitments, refused to budge and their bad faith triggered the second hunger strike.
"This experience of bad faith was what was foremost in the minds of the men around that table. They said they wanted to see what the British government was offering and they wanted it confirmed in a way that the British could not subsequently repudiate. The Irish Commission for Justice and Peace similarly asked the British to send in an official to explain what, if anything, was on offer.
"I left the hunger strikers to go to the doctor's office where I was in telephone contact with Gerry Adams on the outside. He was liaising with Martin McGuinness who was liaising with Brendan Duddy the British contact. It was no way to do business and was open to misrepresentation and distortion. But as I was waiting to see what the British would say, a deputy governor, John Pepper, burst into the office and ordered me out and I never saw the hunger strikers again. The ICJP six times called upon the British to send in a representative to meet the prisoners but they never replied.
"After Joe's death Michael Alison, the prisons minister, was asked to give the British position. He compared talking to hunger strikers as like talking to hijackers: 'you continued talking while you figured out a way to defeat them,' he said.
"And that was the policy that was to lead to the deaths of Martin Hurson, Kevin Lynch, Kieran Doherty, Tom McElwee and Micky Devine.
"I stood here 35 years ago and was honoured to give the oration at Tom's funeral just as I am honoured to be here today in the presence of his noble family.
"Back then the British army and the RUC occupied and took up positions on surrounding roads. They were protected by not one but by six helicopters. Benny, who was also in prison on the blanket, arrived just in time from the H-Blocks on a 10-hour parole. Tom's coffin was carried from the house by his sisters. At the end of the lane IRA Volunteers stepped forward and fired a volley of shots over his coffin.
"A piper played the H-Block song and many people quietly sang:
"'I am a proud young Irishman,
"In Ulster's hills my life began,
A happy boy through green fields ran
And I kept God's and man's laws.'"
"Among the mourners was Dinny Gleeson, a veteran of the War of Independence who had been in a Flying Column and had fought the British army and the Black and Tans – a real connection with 1916 and our long struggle for freedom.
"Chairing the graveside ceremony was veteran republican John Davey, who had been interned in the 1950s, 1960s and again in the 1970s. Indeed, it was in Long Kesh Internment Camp that he and I became friends. John himself was later to die in violent circumstances when he was assassinated coming from Council business to his home in Gulladuff.
"I wish to repeat what I said that day 35 years ago. Thomas McElwee was invincible from beginning to end, in life as well as in death.
"His dying words remain powerful and indeed were extremely prescient and are even more relevant today. Thomas said: 'I bear no animosity, no ill-feeling towards anybody. I would like to live among the people… and promote peace and harmony among Catholics and Protestants and also with the British.'
"I have always found it remarkable that the oppressed are always more forgiving than their oppressors. It is very tempting to feel bitterness.
"The British were full of great spite and great cynicism. Their position was: 'We know we cannot defeat you. But we will make sure you die.'
"I say they were cynical because not long after the hunger strike they conceded the five demands. When I was imprisoned in the H-Blocks some years later, I and my comrades had political status, prison conditions won for us by Thomas and his comrades.
"But the hunger strike was bigger than that. It inspired a new generation who put manners on the British, brought thousands more into republicanism, empowered the people, and created a political momentum which is unstoppable, a political movement in Sinn Féin which will un-partition Ireland.
"So we draw courage and great inspiration from Thomas McElwee and his example. He towers over the people who hunted him, arrested him, charged him, judged him, convicted him, stripped him, beat him, and the system that killed him.
"He towered over every one of them, and he was only twenty three.
"What a man. What a soldier. What a hero. What a son. What a brother.
"Thomas McElwee."
6th August. Spoke at St Mary's University College in panel discussion with the Rev Bill Shaw after the showing of Alain Frilet's film, Long Road To Peace.
4th August. Did RTE interview with Eamon Mallie re 66 Days portrayal of Bobby Sands' hunger strike.
2nd August. Did studio interview on Talkback, chaired by Mark Carruthers, about the film 66 Days, and a claim by the DUP's Gregory Campbell that he was censored from attending a screening of the film in Andersonstown as part of Féile an Phobail.

Print This Post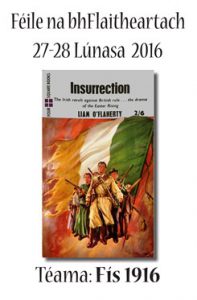 Just received the clar for this year's Féile na bhFlaitheartach 2016. Here are the details.
The Aran Island of Inis Mór will host for the fourth time the bi-lingual Féile na bhFlaitheartach/ The Liam & Tom O'Flaherty Weekend Festival between the 27th & 28th August. The theme is 'Fís 1916/The Vision 1916'. The keynote speech will be given by the historian and former editor of the Irish Press Tim Pat Coogan. His talk will focus on the ideals of 1916 and is titled: "All changed, changed utterly".
Appropriately the school will be opened by Fearghas Mac Lochlainn, grandnephew of Pádraig and Willie Pearse.
The O'Flaherty brothers were born and raised on Inis Mór. Liam the radical novelist and short story writer is without doubt the most famous, but Tom too made his literary mark in the short story genre although probably more so as a left-wing activist and polemicist in the USA.
Insurrection
In this the centenary year of the Easter Rising the festival will naturally focus on the events of 1916. However, it will be a commemoration with a difference as it will examine the period and its aftermath through the radical lenses of Liam and Tom O'Flaherty. This will be achieved in a series of ways. For the first time ever there will be a dramatic re-telling in Irish of Liam O'Flaherty's last novel Insurrection, which presents his take on the 1916 Rising. This will be performed by by Máirín Mhic Lochlainn and Aisteoirí Chois Fharraige.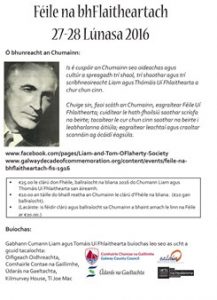 First World War
Another first at this year's school will be the public reading in English by Fionnghuala Ní Choncheanainn of a virtually unknown story of Liam's, The Discarded Soldier, which was written at the request of his brother Tom to be published in the Communist Party of the USA's daily paper, the Daily Worker, in 1924. This short work can be traced directly to Liam's experiences as a soldier fighting in the First World War and is more than appropriate to re-produce in this centenary year of the bloody and senseless Battle of the Somme. As the story's title indicates the author realised that soldiers are seen as totally expendable, of little or no importance during and after war. This is a powerful piece of anti-war literature.
Tom O'Flaherty's short story, Na Líonta. Ar Círín na Breachlainne Móire (The Nets. On the Crest of Breachlainne Móire), will be read by Máirín Mhic Lochlainn in the Garden of Remembrance next to the O'Flaherty family homestead, on the Saturday afternoon.
The Aran Islands Connection and 1916
As with every year at Féile na bhFlaitheartach links are made with the people of the three Aran Islands. This year is no exception. Indeed, for the first time the Aran Drama Youth Group from Inis Mór will take centre stage with its award-winning sketch "Comóradh Fir Chróga 1916" (Celebrating the Brave Men of 1916) on the Saturday evening.
A particularly favourite section of the Féile takes place at 12.30pm on the Sunday in Tí Joe Mac, Kilronan. This year's theme is appropriately entitled: What was Aran like in 1916? The broadcaster, film-maker and former County Councillor Seosamh Ó Cuaig will pose the question: Where were Liam and Tom O'Flaherty in 1916? The situation in Aran in 1916. This will be followed by Máirin Ní Chonghaile remembering Seán Ó Briain of Inis Meáin, who fought bravely in 1916. Then the memories of Brian Seoige from Inis Oírr, who also took part in the 1916 Rising will be re-told. And finally Fionnghuala Ní Choncheanainn will read Liam O'Flaherty's The Discarded Soldier. As always each of these themes will prompt a lively discussion in both Irish and English.
For further details see:
www.facebook.com/pages/Liam-and-Tom-OFlaherty-Society
www.galwaydecadeofcommemoration.org/content/events/feile-nabhflaitheartach-
fis-1916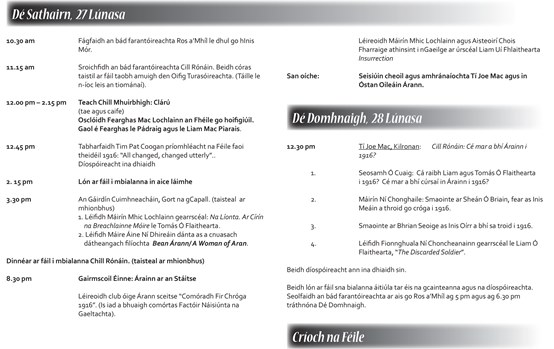 Print This Post
All my reading life, especially in those earlier years when I was immortal and time was infinite, if I began a book I would finish it, regardless of how poor or disappointing. But with old age, and shelves of novels and memoirs one will never get around to read, some books now get dropped if they haven't impressed in the first thirty pages.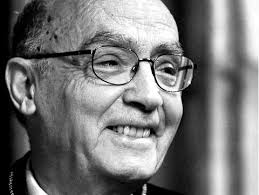 I was almost on the verge of giving up on The History of the Siege of Lisbon by José Saramago (pictured), an author whose work I really like, despite his paragraph-long sentences, minimal punctuation, and streams of dialogue in which whom is speaking is not readily flagged. I stuck at it and suddenly, around page 100 or thereabouts, everything fell into place and became immensely rewarding and satisfying and had me laughing aloud at the shenanigans of the main character.
Raimondo Silva, a proof-reader for a Lisbon publishing house, is a fretting, conscientious middle-aged bachelor, who stops dyeing his hair (which is a major decision), then falls in love with his commissioning editor, whilst he is writing a fictionalised version of the actual four-month siege of Lisbon in 1147 when the Moors were ousted by the Christians who established the Kingdom of Portugal.
But it is more than that. It is about the unreliability of the writing of history and about how trustworthy are historians who often speculate and interpret incorrectly as well as subjectively.
He writes beautifully with great imagery: "… I can see… the fleet of the crusaders sailing down the river, the smooth water glistening as only water can, and all blue, the colour of the sky overhead, the oars move slowly up and down, the ships resembling a flock of birds that drink as they fly close to the surface, two hundred migratory birds named galleys, long-boats, and cargo ships…"
1st August. Interviewed by Dr Lachlan Whelan from Indiana University-Purdue University for his essay about 'images of the informer and the interrogator in contemporary Irish writing.' He is quoting from my novels, West Belfast; On The Back Of The Swallow; and The Wrong Man.
30th July. Chaired '1916' event in Bellaghy GAA Hall and introduced the guest speaker, writer and journalist, Tim Pat Coogan.
27th July. Finished my feature for the Artangel Project, 'Inside: Artists and Writers in Reading Prison', featuring 31 artists and writers including Steve McQueen, Colm Toibin, Ben Whishaw, Ralph Fiennes, Maxine Peake, Patti Smith, Wolfgang Tillmans, the late Richard Hamilton, Rita Donagh, Gillian Slovo, Jeanette Winterson and myself. It runs from 4th September until 30th October. Details here – https://www.artangel.org.uk/project/inside/
18th July. Interviewed on the Nolan Show with Nelson McCausland, discussing the film 66 days. Interviewed by my 13-year-old grandson Lorcan for a video project about growing up in the last century!
13th July. At the commemoration in Galbally Cemetery for the 35th anniversary of the death of Martin Hurson who was just 25 when he died on hunger strike after forty-six days.
10th July. At a commemoration and wreath-laying ceremony at the Roddy McCorley Club grounds for the 35th anniversary of the death of Joe McDonnell on hunger strike. Speaking to Goretti, Joe's wife, and the McDonnell family.

Print This Post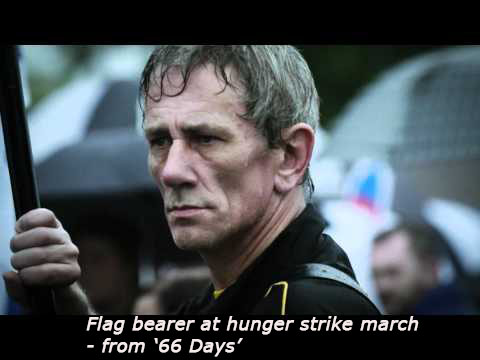 Spoke at Galway Film Fleadh on Friday night after the showing of 66 Days, the new film about Bobby Sands' hunger strike. I had been interviewed for the film but this was the first time I had seen it and I found it extremely moving and the story brilliantly rendered. Former comrades of Bobby, including Bik McFarlane, Richard O'Rawe, Colm Scullion, Seanna Walsh and Tomboy Loudan, spoke about how Bobby kept up their morale through the dark times and how he inspired them. I took part in the Q&A afterwards with the director of the film, Brendan Byrne, and Fintan O'Toole of the Irish Times. Was later interviewed by Niall Ó Dochartaigh, Senior Lecturer in Political Science & Sociology at Galway University, who chaired the Q&A.
6th July. Interviewed by Matthew Whiting (LSE) who is writing a book on the transformation within Irish republicanism, how electoral participation evolved, how and why republicanism changed its strategy.
1st July. Interviewed by Una Murphy from VIEWdigital, a community journalism online site, about Féile an Phobail, Scribes at the Rock and the Feile Women's Choir who will be providing the flourish to Scribes on Thursday 11th August in the lounge of the Rock Bar.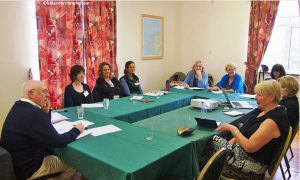 28th-29th June. Hosted creative writing course for mature students as part of the Ireland Writers Retreat.
27th June. Interviewed by Sean Hillen at Teac Jack's in Derrybeg as part of the Ireland Writers Retreat week about my life and experiences.
23rd June. Photographed by Bobbie Hanvey for about fifteen hours (okay, an hour) at Neil Shawcross's studio.
21st June. Interviewed by commentator Jude Collins via Periscope on this Thursday's Brexit referendum.
17th June. Finished Paris Trout by Pete Dexter about a store owner in Georgia who kills a fourteen-year old black girl, shoots her mother, and then expects to get off lightly because 'that's the way it is'.
16th June. Interviewed by Peter Keleghan from Canadian Broadcasting Corporation for a television documentary on 1916-2016-Emigration which will go out next November or December.
11th June. Spoke in Beechmount at a commemoration in honour of Seando Moore who died six years ago.
7th June. At Brexit debate in St Mary's University College.
3rd June. Finished re-reading Vol I of my favourite short story writer, Anton Chekhov, beautifully produced in a four volume illustrated collection by The Folio Society, London.
2nd June. Interviewed by Kitty Janvrin, a student from the University of South Carolina currently working on her honors thesis and focusing on how oral histories work to record conflicts like the Troubles, focusing on the Boston College Belfast Tapes project.

Print This Post
"I'll be with you, whatever," was what Tony Blair told George Bush regarding Bush's plan to bomb and destroy Iraq. It is a damning indictment contained in the Chilcott Report into the war in Iraq. Millions of people around the world tried to stop the war before it began but were undermined by many politicians and gung ho journalists in support of invading a country which had no connection with the attacks on the USA on 9/11.
'Some Will Be Innocent' is a feature I wrote which was published in February 2003, a week after we marched against Blair and Bush's plans to wage war. Here it is:
A MILLION in London, one point three million in Barcelona. Half a million. A hundred thousand. Four hundred thousand. Staggering numbers of humanity across the world trying to prevent a war.
How long does it take to cast a vote? In the city – around half an hour at the most, maybe? But how long does it take to march through that same city? Or travel to that city for a march? Allow yourself plenty of time to travel if you are coming from outside. Allow yourself the whole day.
That was the commitment of ordinary people expressing their will against an unjust war. And for hundreds of thousands this was their first political demonstration, so strongly do they feel that a war against Iraq is immoral.
I marched in Dublin in one of the biggest demonstrations the capital has ever witnessed. And if I were Taoiseach Bertie Ahern I would take note of the angry mood of the people, including the results of a new opinion poll which show that the majority disapprove of the use of Shannon airport by US forces.
WERE elections available, were the chief war mongers Bush and Blair to run on a manifesto of attacking Iraq, then millions – including, in Tony Blair's case certainly, many of his erstwhile supporters – would reject them at the ballot box. Six hundred cities! There were marches against Bush and Blair's proposed war on Iraq in six hundred cities across the world last Saturday, from Belfast to Berlin, from Dublin to Detroit. The last time there were numbers like that on the streets was at the height of the Vietnam War, yet these demonstrations were held even before the first shots of war have been fired, the first photographs of innocent dead have appeared.
The attitude of Tony Blair in his speech to a Labour Party conference in Scotland last Saturday was sickening and patronising. He said: "I do not seek unpopularity as a badge of honour. But sometimes it is the price of leadership. And the cost of conviction."
Who the hell does he think he is, that his convictions are more important than the next million persons'? He went on to describe rogue states which have Weapons of Mass Destruction as "answerable to no democratic mandate, so are unrestrained by the will of ordinary people". Does he not appreciate the irony? Has he a democratic mandate for making war? He is so democratic that he won't even put the issue to a vote in the House of Commons and, despite the massive size of the march in London, he appears unrestrained by the will of ordinary people. His speech included reminders that Saddam killed a million people in an eight-year war with Iran. He omitted that Saddam used mustard gas laced with nerve agents to kill many of those young Iranian conscripts and that in locating his victims he was guided by USA satellite intelligence, after relations with the USA had been restored. He omitted that the man who restored relations with Iraq back then was Donald Rumsfeld, the current US Secretary of State.
Blair reminded us that Moslem Kurds in northern Iraq had been butchered, and prisoners tortured, but omitted that throughout this period – including when Saddam used gas on thousands of civilians in 1988 – Saddam was a great trading ally of Britain which maintained full diplomatic relations with his murderous regime.
Blair said that 135 out of every 1000 Iraqi children die before the age of five but omitted the numbers of children that had died through disease and malnutrition as a result of sanctions. The one truth that Blair uttered was, "If we remove Saddam by force, people will die and some will be innocent. And we must live with the consequences of our actions, even the unintended ones."
Live he will: die they will.
What is the case against Iraq? Two Brownie photographs taken from outer space which even UN weapons inspector Hans Blix has politely ridiculed, and a plagiarised ten-year-old PhD? The USA and Britain said they had the proof and demanded that the weapons inspectors be allowed in – believing that Saddam would refuse them access and thus hand the USA a causus belli. But the inspectors were allowed in and the USA and Britain haven't produced the proof, have relied instead on rhetoric and whipping up mass fear which has only raised suspicions that the war is about other issues, perhaps oil or as a deterrent to other rogue states. While Saddam is a cruel dictator he is no different from the normal cruel dictators the USA is routinely allied to. Yes, the Iraqi people are entitled to freedom. Just are the Palestinians who have asked for help, who are being killed and tortured and whose land has been invaded by a foreign power which has weapons of mass destruction and which has ignored US resolutions not for ten years but for thirty-six years.
If Saddam can be overthrown in conjunction with the Iraqi people, and not some exiled businessmen being groomed in Washington but people who are willingly prepared to sacrifice their lives and who wish to replace him with a democratic, secular republic which will eliminate poverty and injustice then the world would not balk at helping them. It is just that we do not believe that this is what it is about and the track records of the USA and Britain are not reassuring. The people who will die in a US/Brit war on Iraq are the innocents, by the hundreds, by the thousands, whose opinions were never sought. So, in Blair's case, a war for 'democracy and freedom' is to be waged on behalf of people who have not asked for help, against those people, by a government which has little support from its own people and is not prepared to consult its own parliament. Brilliant.
And, in Bertie Ahern's case (who in regard to the North once lectured that no land is worth shedding one drop of innocent blood), instead of giving leadership he will sit on the fence rather than raise his voice on behalf of Irish people against what is clearly an unjust war.

Print This Post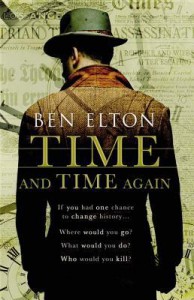 I've just finished reading Ben Elton's latest novel Time and Time Again (published eighteen months ago). And recently I just finished watching the US TV mini-series 11.22.63. The two stories have plots that are remarkably similar – though about different historical characters.
11.22.63 is based on a novel published in 2011 by Stephen King about a time traveller, a High School teacher, who attempts to prevent the assassination of President John F. Kennedy on the basis that had Kennedy lived he would have been a force for good.
In Elton's novel a former SAS soldier travels back to 1914 to kill the assassin Princip Gavrilo and prevent the assassination of Archduke Franz Ferdinand, so averting not just World War I but also WWII whose roots were in the severe reparations imposed on a defeated Germany post-1918 which gave rise to Nazism, Hitler and the Holocaust.
The repercussions of tinkering with history in both book and film are also remarkably similar. Which presumably must be a bit of embarrassment to Ben Elton whose novel appeared three years after King's?

Print This Post
I wrote a feature for An Phoblacht in memory of the South African journalist David Beresford who died last week after a long battle with Parkinson's disease. David, who wrote for the Guardian, was also the author of Ten Men Dead. Here is my piece followed by the chapter he wrote for the book of essays I edited in 2006, on the twenty-fifth anniversary of the 1981 hunger strike.
I can't remember when or where I first met David Beresford but it was in the late 1970s after he had been posted by the Guardian to Belfast to replace Anne McHardy, another brilliant and honest journalist of that period.
McHardy was later to write about a government dinner party in the Europa Hotel when she learnt that her phone was being bugged. Next to her a drunk NIO press officer, Tommy Roberts, revealed that he and the then Secretary of State, Roy Mason, had listened to the tapes of a row she had had with her fiancé over which of them had left the freezer unplugged the last time she was in London. Another press officer leaned over and said, "That boyfriend of yours doesn't like you being here."
NIO Press Officer Roberts was also a colonel in the UDR. Yes, that was the way things were. A UDR man was the NIO's press officer. Is it any wonder.
David Beresford, Anne's replacement, was quietly spoken as if every word he had to say was deliberate and considered. He also had a quiet laugh. But what struck me was his sincerity.
It was Tom Hartley, manager of the Republican Press Centre, who told me I should meet him. Tom had a knack for spotting the more objective, fair-minded, among the press.
So, the three of us went for a drink around teatime one Thursday in Walsh's Bar at the bottom of Clonard Street, with a fresh edition of Republican News (which had yet to merge with An Phoblacht). David wanted to know what was going on in Belfast, and we wanted to know what was going on in South Africa. It was clear from the outset that he was no fool. No pup could be sold to him. And we appreciated that – because we were certain that the truth alone would exonerate our struggle.
And that was the basis of our relationship. If we could answer his questions, we would. He was at every republican protest and Sinn Féin press conference and covered all the major events throughout 1980 and 1981, particularly the two hunger strikes. The hunger strike period fascinated him, and, in particular, Bobby Sands, whom he once visited.
Later, Tom told me that Beresford was considering writing a book about the hunger strike and that he had been made aware of the 'comms' archive.
The Movement agreed to give him access to the comms. He was given the use of a small front bedroom in Iveagh Drive, Belfast, to do the transcriptions. He later wrote:
"There was a bustle at the front door and in walked Danny Morrison from Sinn Féin with shopping bags stuffed full of screwed-up comms. As I began unscrumpling them in an upstairs bedroom I realised I had been given a writer's goldmine. I had assumed the comms would be little more than military-style reports and commands. But in fact they contained the writers' most private thoughts, confided to close comrades. Everything seemed to be there, down to a nightmare dreamed by Brendan McFarlane, officer commanding IRA prisoners, the night before, as they waited helplessly for Bobby Sands to die."
I would call into the house to see what progress he was making and it was apparent that he was greatly moved, was emotionally struggling, and could not comprehend how young men, including two who were married, Bobby and Joe, would die or could die in such a manner over such a prolonged period. At one point I burst into tears and apologised and he stood there, on the landing, silent, his head bowed.
He was in awe of those ten men and he could never come to terms with 1981 – as none of us who were around have, either.
After he had seen them, the comms were then moved to the National Library in Dublin where they are preserved [though have yet to be digitised and made generally available to students, researchers, historians and journalists].
Out of them Beresford produced the classic book about the hunger strike, Ten Men Dead. My future wife, Leslie, was the researcher for the book.
His publisher, Grafton, told him they would print 10,000 copies. He said they would need to print 50,000. Then, he discovered they only printed 5,000. Then they had to keep re-printing it! He tells the story of his writing of the book and its production in an essay he wrote for Hunger Strike – Reflections on the 1981 Hunger Strike, published by Brandon in 2006.
He also wrote of how the book became 'an underground classic' and of how proud he was that it had never been out of print in the past thirty years.
David Beresford, who suffered from Parkinson's disease for two decades, died last week in South Africa.
IN 2006 the Bobby Sands Trust sponsored a book, Hunger Strike – Reflections on the 1981 Hunger Strike, which included almost fifty essays, poems and commentary by a variety of activists and writers, and included Edna O'Brien, Nell McCafferty, Ulick O'Connor, Jude Collins, Ronan Bennett and Christy Moore, Gabriel Rosenstock, Roy Greenslade, Ken Loach, Peter Sheridan and Anne Cadwallader among others. The following is the chapter written by David Beresford at a time when he was struggling with his illness.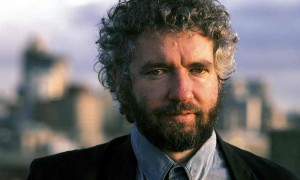 Writing Ten Men Dead
– David Beresford, journalist
"There is no need to fasten a bell to a fool," goes a Danish proverb. And, thinking back to it, I dropped enough clangers to let them know I was coming.
It must have been in 1976 that I had my first taste of Ireland. It was love at first sight. Like falling in love with a gypsy woman, I suppose. I did not begin to understand her, but the passion could not be denied. I was a South African foreign correspondent, working for what was then the biggest newspaper group in the southern hemisphere (before Tony O'Reilly got his claws into it). I'd flown to Dublin, planning to take a train ride north to Belfast the next day.
But the next morning I was told there was a bomb on the railway line and trains to Belfast were cancelled. Not to worry, I was reassured, this often happened and all I had to do was take a bus to Derry then I could catch a train from there to Belfast. So that was what I did, finding Derry railway station looking like bombed-out Berlin at the end of the war. But it seemed that life continued as normal there. And my train to Belfast would be departing in about an hour as scheduled.
Determined to play the foreign correspondent without further ado, I inquired of a gnarled old porter sweeping the platform as to where I could find the nearest working telephone.
"Who do you want to phone?" he asked.
"A taxi," I said.
"Where do you want to go to?"
I waved my hand in a vague sort of way, "Oh, around."
He led me to a phone booth and offered to make the call. I thought that most gentlemanly and handed him some coins. After several calls and muttered conversations he turned to me and said, "Sorry. Taxis are all taken."
"Here. Let me speak to them," I said, reaching for the phone which he reluctantly surrendered. Adopting a plummy, pommy accent, which white South Africans in those times used to mistake for the voice of authority, I made a short speech declaring the need of the good people of Derry to get their public relations in order if they wanted the world to know the truth of their fair city.
"Hello," I said, assuming the silence was a tribute to my blarney.
"Wait outside. We'll pick you up in five minutes," said a voice.
"They're coming," I announced triumphantly to the big-eyed porter, placing the phone back on the cradle with proud aplomb.
As I waited outside I pondered momentarily as to why taxi drivers in this part of the world used the collective pronoun. I didn't have to wait long.
An unmarked Sedan pulled up.
"Where d'ya want to go?" asked the driver.
"Derry?" I hazarded.
"The Bogside?"
"Is it nearby?" I asked, envisaging a town some distance away and worried about my train.
"Right under the city wall," he assured me, cheerily.
Driving around the Bogside it quickly became apparent that my driver knew his way, giving a running commentary on who had been shot on that street corner last Thursday, who had been hit by a sniper up there on the wall on Friday and the wee young girl killed just there by a rubber bullet.
Warned by people in Dublin never to ask a man his religion in the North, I asked cunningly, "Do you feel safe around here?"
"Oh, aye. I live here," he said, waving nonchalantly to a group of men on a sidewalk. They waved back enthusiastically.
The car pulled up.
"See the soldier looking at you?" said the driver. I stared back in horror. It was the first time anyone had pointed a firearm at me! The soldier was obviously trying to identify me with his telescopic sight, but that seemed no excuse for the breach of bushveld lore drummed into me from childhood: "Don't point guns."
As we pulled up at the skeletal Derry railway station I asked the driver how much I owed him.
"Nothing," he chuckled. "This isn't a taxi, you know."
"What do you mean?"
"We get a bit worried when a man with an English accent phones up and wants a tour of Derry." With a wave he accelerated away.
A couple of years later I was back in Ireland, this time as The Guardian's Belfast correspondent.
"What's a South African doing in Ulster?" asked the Unionist Euro MP, John Taylor, when I was introduced to him at a Fortnight party.
"Oh, I feel at home here."
"What do you mean?" he demanded.
"Well, you've got partition and we've got Bantustans."
It wasn't the way to make friends, particularly unionist friends, and to some it might seem over simplistic, but 'the joy' of the Irish conflict to me, as a writer, a reporter and a commentator was that it was so simple and the parallels with South Africa so obvious. The Irish border was a gerrymander in just the same way as the 'historic' borders of the Bantustans. To me both of them were nothing more than wishful thinking by politicians who had found themselves on the wrong side of history.
I could feel a twinge of sympathy for the unionists, fighting for their lost cause just as I did for the Voortrekkers who had fled British imperialism and, when cornered, fought the British army to a standstill. But that feat of arms no more justified apartheid than Lambeg Drums justified Protestant rule.
Some of the parallels were eye-openers even to me, when I discovered them.
In South Africa, for example, we (the liberal, opposition Press) often used to cite the example of the unarmed British bobby as the epitome of civilised policing. It was startling to realise that their equivalent in Northern Ireland, the RUC, was carrying out roadside executions (shoot-to-kill) comparable in their cynicism, if not in viciousness, to the political murders of the South African security services.
Such perspectives were, of course, anathema in the eyes of most British newspapers. But I was blessed in my employment by The Guardian, a newspaper which was, at times, quite prepared to run an editorial taking one position on Ireland and a piece by me on the opposite page arguing the contrary.
So, I felt I was well-positioned when the major story of my Irish posting broke, with the hunger strikes. Again we had to deal with some wishful thinking on the part of politicians, notably from Mrs Thatcher, such as her claims that the hunger strikers had been 'ordered' to die and that there was an IRA plot to burn down the Short Strand in Belfast.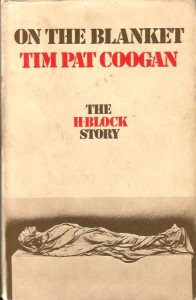 But, ludicrous though such claims might be, there were endless, unanswered questions surrounding the hunger strike by the time it ended. And it was with eagerness that I waited for the emergence of a book answering them, a book that some Irish writer, assuredly, must be busy finishing. Somebody like Tim Pat Coogan, whose On The Blanket, an account of the run-up to the hunger strike had been an Irish best-seller.
Eagerness changed to impatience. "Why can't I do it?" I asked myself as the months passed without sign of such a book. I had never written a book, but one has to start somewhere. Eventually I decided to go for it, making an approach to Sinn Féin, asking for help in getting cooperation from the IRA which I assumed would be my main obstacle.
My pitch was a simple one: unless Thatcher was right and the IRA had ordered the hunger strikers to their death, which was clearly ludicrous, they had nothing to lose and lots to gain from such a book. I said I was prepared to submit the final manuscript to them, for checks on possible inaccuracies, and they could make representations to me as to any objections they had. But the final decisions were mine and they would have no veto.
To my surprise I was promptly given a go-ahead.
"If you're going to do a book on the hunger strike you'll need the comms," Tom Hartley of Sinn Féin observed one day. I knew what a 'comm' was – a message written by prisoners on a cigarette paper and smuggled out on visits – because one or two reports in the local papers had described how the prisoners used them to communicate with the external leadership. But I had not appreciated the extraordinary number of them, or that the IRA had kept them. So I duly sent a message asking for access to the comms.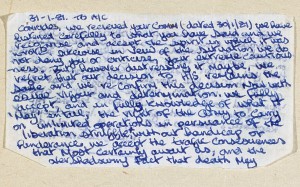 I remember the day clearly. It was winter and freezing cold, with slushy snow and ice on the pavements. I had been told to wait in a West Belfast safe house. I had an Epson PX8 with me, one of the early laptop computers, with a screen of about 12 lines and a built-in mini-cassette recorder as a primitive hard drive.
There was a bustle at the front door and in walked Danny Morrison from Sinn Féin with shopping bags stuffed full of screwed-up comms. As I began unscrumpling them in an upstairs bedroom I realised I had been given a writer's goldmine. I had assumed the comms would be little more than military-style reports and commands. But in fact they contained the writers' most private thoughts, confided to close comrades. Everything seemed to be there, down to a nightmare dreamed by Brendan McFarlane, officer commanding IRA prisoners, the night before, as they waited helplessly for Bobby Sands to die.
I had been warned that I could only have a limited time with the material. I was then a fast touch typist and my half-frozen fingers started flying over the little PX8 keyboard as I tried frantically to get it all down, verbatim.
As I read them, I realised there were a couple of holes. I had been told, quite frankly, that some comms would probably be kept from me, as being "just too sensitive". By placing what I did have in chronological order I quickly found out where the sensitive areas lay: the collapse of the first hunger strike at the end of 1980, and the initiative of the (Catholic) Irish Commission for Justice and Peace during the second.
By the time the book was published I had the details of the missing areas, showing Mrs Thatcher had lied when she had made her often-repeated statement that her government "does not talk to terrorists".
My publisher was Grafton (a subsidiary of Harper Collins) which is now defunct. I had received only a nominal advance and now, inspired by my good fortune, I decided I needed some more money to cover costs. The Guardian had asked me to open a bureau in Johannesburg. South Africa was beginning to burn and the posting was one I could not turn down. The editor, Peter Preston, had given me two months' paid leave to finish the book. Now I just needed a couple of hundred pounds so I could buy a second-hand jalopy to rush around Northern Ireland in search of the interviews I would need.
Highly excited at my good fortune with the comms I could hardly wait to boast of it to my young editor at Grafton. I phoned and made an appointment, little realising that my biggest problem with the book would be more with Grafton – the very people who would share my good fortune – than with The Guardian or, for that matter, the IRA.
My young editor did not turn up for the meeting. Instead there were two senior editors, looking grave. After the introductions I excitedly told them what I had got, showing them some of the transcripts. They just looked at me po-faced. I could not understand their lack of enthusiasm. After all, this was the 'age of terrorism'. The IRA was the oldest and most sophisticated 'terrorist organisation' in the world. The book was not only the story of what was probably the most serious crisis in that organisation's history, but the comms, which stood no comparison in the annals of prison literature, gave an unprecedented insight into their thinking during that crisis. And here were these men looking at me po-faced!
The enthusiasm was lacking, but at least the money was not. I bought an old Peugeot and wrote the book, beginning it in London and finishing it in South Africa.
I was having a celebratory glass of champagne with my cousin, Robert Nugent, in the garden of his Johannesburg home when the courier arrived to take the completed manuscript. Bob was a barrister (he is now a judge of appeal) and he had earlier cast a professional eye over my contract with Grafton, suggesting I include a clause by which if the book was ever put of print for more than three months the copyright would revert to me.
Newspapers are, of course, part of the publishing industry. As a journalist and something of a long-time book-worm I had strong opinions as to how a book should be marketed, at least in its packaging, and had conveyed those opinions to both my London agent and to Grafton. Most of it was self-evident. The biggest marketing problem we faced was that the Irish hunger strike had been given saturation coverage by the media at the time. The public was sure to be tired of the subject – even though publication of the book was coming five years after the event.
There should be nothing on the front and back covers to evoke press coverage of the hunger strike, I begged them. No text describing it as the story of the 1981 hunger strike. No clichéd press photographs as the cover design, no aerial shot of the prison, no picture of alienated youths tossing petrol bombs at army or police forts.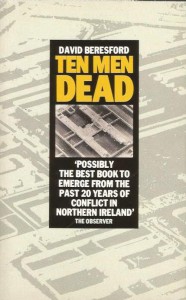 I spent hours crafting a short blurb for the back cover, stressing the unique nature of the comms. And Ten Men Dead, which I feared was reminiscent of the childhood rhyme, was a working title only, I stressed. I would come up with a better one.
No prizes for guessing what the published book looked like. "It's too late," came the answer when I offered a new title. Dead Faces Laugh was my choice, the last line from a Yeats' play about a hunger strike.
The front cover was an aerial shot of the H-blocks. Slashed across it were 'the story of the 1981 hunger strike'. The blurb on the back might have been designed to persuade would-be buyers that they had read it all before.
Shortly before publication I had been told the print run would be 10,000. I had protested strongly that the book would sell at least five times that.
"It's a question of warehouse space," said Grafton, reassuring me that a new run could be printed in a matter of days.
The Guardian, as ever, did me proud, taking out a full-page advert in The Observer to launch the book and running a four-part serialisation, kicking off with the disclosure that Mrs Thatcher's government had engaged in negotiations with the IRA during both the 1980 and the 1981 hunger strikes.
The book leapt into the London and Irish best-seller lists and was sold out in three days. Grafton, it transpired, had printed only 5,000. It took several months for them to do a re-print. Subsequently I was invited to a Grafton board-room lunch so the publishing house could 'apologise' to me. During the lunch I challenged the managing director. I could forgive the title and everything else on the front cover, but I just could not understand why they had ignored my carefully wrought blurb for the back, in favour of the boring, platitudinous rubbish they had used.
"Ah yes, the blurb," he said. "It was written by a committee." He refused to say anymore on the subject.
He did, however, make another remark which I was to recall years later.
"There are some books," he said, "which become underground classics and do unexpectedly well, continuing to sell for years after publication. This book could turn out to be one of them." He had got at least one thing right. Twenty five years after the hunger strike Ten Men Dead is still in print and selling strongly.
But my frustration in the early years of the book's life was intense, in the face of what I saw as the complete failure by Grafton to market the book. A hundred copies did make it to South Africa, but the marketing manager of the local distributors locked them away in his safe on the grounds it was about the IRA and therefore 'subversive'.
Although I was by now based in South Africa I used to spend as much of my spare time as I could in London, where my girlfriend, Ellen, and our baby son, Joris, lived in Fulham. Just around the corner there was a local branch of WH Smith. The manager of the shop had tired of my persistent complaint that they did not stock Ten Men Dead and one day he announced he was bringing in three copies, "just to see how it sells."
Every morning I would pop around to buy The Guardian and to check how the sales of my book were doing. The sales attendants insisted on placing them in the 'history' section, on the bottom section. So I would re-place them on the 'best-selling' shelf at eye level, usually on top of the latest Jilly Cooper block-buster, featuring a woman's backside, erotically clad in the tightest possible jodhpurs.
Two of the copies of Ten Men Dead had sold and they were down to one when I walked into the shop one morning and did my usual job of re-arranging before standing in the queue, clutching my copy of the morning newspaper. Suddenly, to my astonishment, I heard two hefty and dusty Irish navvies in vests, obviously from some nearby building site, ask the manager for a copy of Ten Men Dead.
"You're in luck, we've got just one copy left," said the manager, reaching down to the history section.
"Stuuuuh… I'm sorry, it looks like we're sold out."
"No, no," I cried. "There it is, there it is," pointing to where the book stood proudly on the best-seller section.
"That's it!" said one of them, grabbing it. As they paid and headed for the exit my pride of authorship became too much for me.
"Do you like that book?" I asked. They looked at me as if I was bats.
"You know, I wrote it," I said with a big smile. The two of them hurried out the door throwing anxious looks over their shoulders as they went.
Watching through WH Smith's plate-glass window as they walked up the street, I thought: "Hell, it was worth it."
I hesitate in my writing, recognising the ambiguity. Was what worth it?
I met Bobby Sands. He was the only one of the hunger strikers I did meet. I went in on a visit on the third day of his fast. Being a journalist and having an eye on an 'intro' my first question was: "Do you think you will die on this fast?" I had been asked to take in some cigarettes for him and he was lighting one. He paused, said "Yes, I think I will," and took a pull on his cigarette. I'm not sure who started it, but we both chuckled at the incongruity of the answer as the cigarette smoke spiralled upwards.
I did see him again, but then he was dead in his coffin at the house in Twinbrook Estate. As I looked at his waxen face I was struck again by the incongruity.
I love Ireland, my memories of it, but I am not an Irishman, an Irish nationalist, or an Irish republican. I guess I just don't hold to man-made borders and divisions whether they are in Ireland, or South Africa. So I cannot assess whether it was "worth it" in terms of the "five demands", or even constitutional change. Instead I am driven to use the words of W.B. Yeats with which I concluded 'Ten Men Dead':
When I and these are dead
We should be carried to some windy hill
To lie there with uncovered face a while
That mankind and that leper there may know
Dead Faces Laugh. King ! King ! Dead faces laugh.

Print This Post
Just finished Gabriel Garcia Márquez's strange and disappointing Memories of My Melancholy Whores, told in the first person, which is about a 90-year-old bachelor's infatuation with an underage virgin and refers to the Spanish song La Delgadina, about a father's incestuous desire for his daughter.
On the day of his 90th birthday the narrator goes into the newspaper offices he works for as a reviewer.
"The secretaries presented me with three pairs of silk undershorts printed with kisses, and a card in which they offered to remove them for me. It occurred to me that among the charms of old age are the provocations our young female friends permit themselves because they think we are out of commission."
The narrator later concludes: "I became aware that the invincible power that has moved the world is unrequited, not happy, love."
While I was in Toronto I also finished a great little first novel Ru by Kim Thúy, a semi-autobiographical quite intimate and lyrical novel, about a young Vietnamese woman whose wealthy family are impoverished after the collapse of South Vietnam, join the 'boat people', end up in a Malaysian refugee camp and eventually reach and settle in Quebec.
I also read Stefan Zweig's novella Confusion and Burning Secret & Other Short Stories which were wonderful, especially The Invisible Collection (about a deceived blind man which reminded me of the final scene in the film Smoke) and Buchmandel (about an old bibliophile whose life is destroyed by fascist police).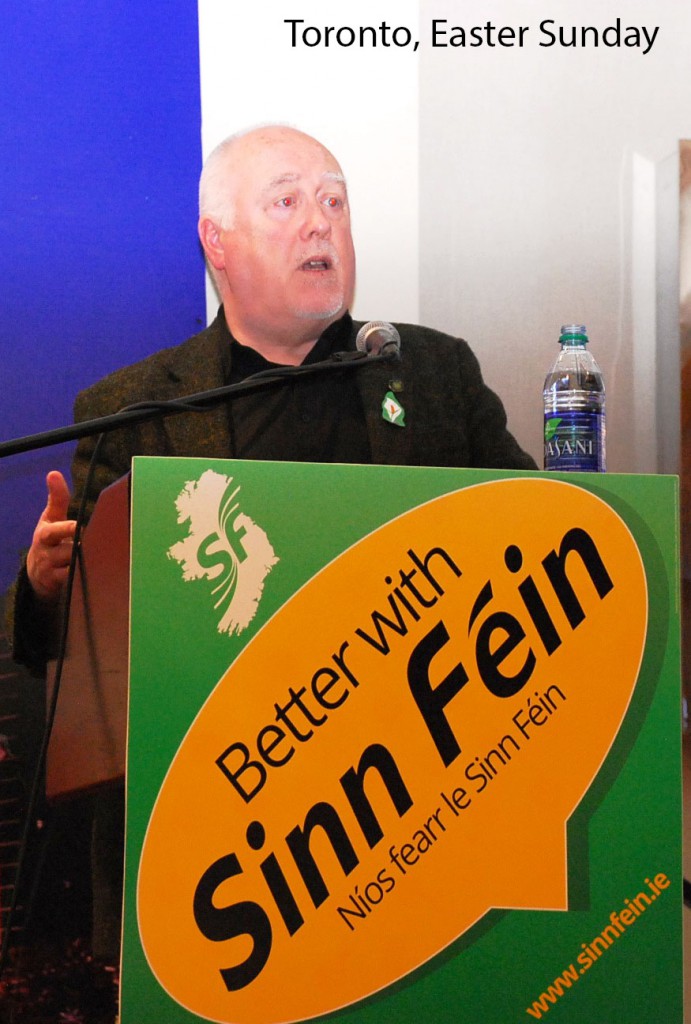 Every time I go to Toronto I visit a second-hand book store on Yonge Street, owned by an old Serbian whom when I first met him showed me multiple scars from bullet wounds in his leg which he received during the civil war and break-up of Yugoslavia. Diplomatically, the discussion stopped there. However, this time I couldn't find his place so went into the ABC bookshop which also has a brilliant collection of literature. The manager there told me that the other shop had closed down sometime after 2011 and he thought it was now a Burrito bar. I bought Gertrude by Hermann Hesse; The History of the Siege of Lisbon by José Saramago; the Márquez novella; and Confessions of Felix Krull, a hilarious novel by Thomas Mann which I first read in 1989, I think.
1st April. Took part in studio discussion on Talkback with William Crawley and Alex Kane on Alex's Belfast Telegraph feature that unionists need to examine their past re the UVF in 1912 and need to concede that for fifty years nationalists were treated as second-class citizens.
27th March. Was guest speaker at Friends of Sinn Féin breakfast in the Sheraton Hotel, Toronto.
13th March. Took part in the Toronto St Patrick's Day Parade as one of the guests of parade chair, Alan Louth.
3rd March. Took part in a public discussion in the Market House, Ballynahinch, with Phillip Orr, historian, author and playwright, on the subject, 'What The 1916 Proclamation Means To Me'.
29th February. Interviewed by Annabelle De Heus, Doctoral Researcher, Faculty of Social Sciences, Nottingham University, on republican community politics and republican dissidents.
28th February. Interviewed by Seamus McKee on 'The Sunday News', BBC Radio Ulster, along with commentator Alex Kane, about the general election results in the South of Ireland.
27th February. Gave a talk in the Short Strand Community Centre on the history of Irish hunger striking.
25th February. Read from West Belfast in Central Library, Galway, as part of the Over The Edge festival, along with John Valters Paintner and Scotty Ishmael, chaired by Susan Millar DuMars.
24th February. Did studio interview in studio on Radio Ulster's Talkback with Nelson McCausland re new graphic novel called Bobby Sands – Freedom Fighter.
Did Nolan Live on television, again with Nelson McCausland, on the Bobby Sands' graphic novel. Really hot and heavy. McCausland did himself no favours by smirking.
15th February & 22nd February. Interviewed by Fearghal Enright on the history of Féile an Phobail.
9th February. Interviewed by Sharon O'Neill on UTV re Truth Recovery.
Interviewed on Radio Ulster's Evening Extra re Arlene Foster's comments about the difficulty of working with Martin McGuinness who gave the oration at Seamus McElwaine's funeral in 1987.
5th February. Spoke in St Mary's University College as a panellist about the case of imprisoned native American patriot Leonard Peltier.
3rd February. Interviewed by Kaitlin Ball re community policing.
1st February/2nd February. Went to QFT to see the screen adaptation of David Park's novel The Truth Commissioner, then reviewed it for Tuesday' Good Morning Ulster, Radio Ulster. It was a very uneven production and don't thinked it tapped into the anger and emotional power of the novel.