Print This Post
Whiterock Road Library last night. It was great listening to three writers and a critic discuss Belfast city and its environs as depicted in their books and those of others. 'One City, One Book 2013' is a series of readings, discussions, interviews and talks running throughout May organised by the Arts Council. Damian Smyth, Head of Literature at the Arts Council, introduced the event and handed over to C.L. Dallat, the Ballycastle-born poet, musician and critic, who chaired the panel discussion.
Of the three writers – David Park, Colin Bateman and Lucy Caldwell – I am most familiar with the work of Park and have reviewed several of his novels, the last being The Truth Commissioner which I wrote about in 2009 in the scholarly journal of AEDEI, the Spanish Association for Irish Studies.
Whiterock Library is a great venue and the staff put on quite a spread for those who had travelled through such temperamental weather.
10th May. Was interviewed by Ken Sweeney, entertainment editor of the Herald, rejecting, in my opinion, the claim in a BBC documentary 'Dave Allen: God's Own Comedian' that he received death threats from the IRA at the height of the Troubles. I recalled that when I was in Long Kesh in the early 1970s we prisoners thought he was brilliant – he was subversive, anti-clerical and anti-establishment. I told Ken Sweeney that I was such a fan of Allen that I mentioned him in the prologue to my 2002 memoir, All The Dead Voices. It is so easy for any crank or someone with a grudge to make an anonymous threatening call which decades later is then treated as fact.

Print This Post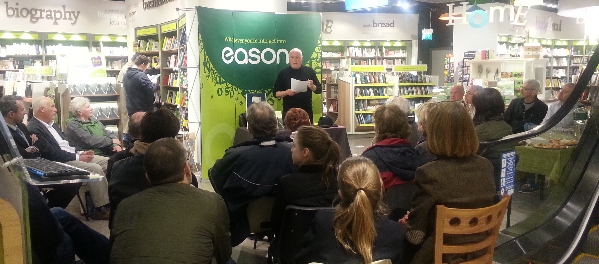 On Thursday night I did a reading and book signing in Eason's in Donegal Place. The staff in the shop, especially Jonathan and Allison, were wonderful. Got a real buzz out of the Q & A. People from Carrickmore, Glenavy and Downpatrick came along. Earlier, I was invited on to Frank Mitchell's show on U105 to talk about my book and instead was subjected to an inquisition about Gerry Adams, the  IRA, IRA operations etc etc. He never asked me about the book or the process of writing it or what influenced me. In fact, it was a waste of time doing the interview.
Incidentally, Jude Collins on his blog comments on the Q & A. And the other writer he mentions, David Park, will be reading at the Whiterock Road library this coming Monday at 6pm, along with Lucy Caldwell and Colin Bateman.
7th May. My interview with Peter Taylor on republican dissidents was broadcast tonight on BBC Radio 4. There were two other documentaries on television – an excellent one by Chris Moore on UTV about collusion and 'Spotlight' on BBC about Thatcher and Ireland for which I turned down an offer to be interviewed.
5th May. Stopped off in Dublin on our way back from a wedding in Abbeyleix. It was like a summer's day,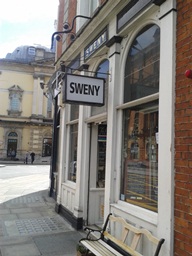 young people lying on the grass at Stephen's Green, children throwing bits of bread for the pigeons and the ducks. Reminded me of that Bagatelle song whose lyrics go: "And the young people walking on Grafton Street, and everyone looking so well, I was singing a song I heard somewhere, called "rock'n'roll never forgets".
Went into Swenys, the Dublin pharmacy featured in James Joyce's Ulysses, and had a yarn with the proprietor PJ Murphy who invited me to a reading of Finnegan's Wake that night but I had to head home. Thinking of Bobby Sands and his comrades throughout the day.
1st May. Finished reading Call Mother a Lonely Field by Liam Carson, a beautiful little memoir which leaves a nice taste on the palate of memory long afterwards. Liam shall be doing a reading during our summer Féile – he'll be speaking in An Chultúrlann, in the gallery, on the afternoon of Saturday 3rd August.
29th April. Received an email over the weekend from Gerry Moriarty, northern editor of the Irish Times, asking me a number of questions about the 1981 hunger strike and in particular the period around July when the British government rejected a compromise. When I got the paper today the story was reduced to an 'argument' between Richard O'Rawe and 'Danny Morrison'.
Finished reading Hermann Hesse – Pilgrim of Crisis by Ralph Freedman.
23rd April. Interviewed by Corinne Purtill, UK correspondent for Global Post, a US news agency, about life in Belfast fifteen years after the signing of the Good Friday Agreement.
22nd April. Interviewed by Donal MacIntyre for  a four-part series for TV3, 'Print and Be Damned' about the history of Irish newspapers. My interview was about newspaper coverage of the north, particularly from a southern perspective.
21st April. Interviewed by Stephen Nolan on BBC Five Live about the historical legacy of the conflict and my views on a Truth Commission.
18th April. Interviewed by Dr. Niall Ó Dochartaigh from the University of Ireland Galway about Sinn Féin policy and the republican approach to negotiation.
Interviewed by Judith Hill for UTV Live Tonight about prison memories and the ongoing discussion around the preservation of parts of Long Kesh/H-Blocks.

Print This Post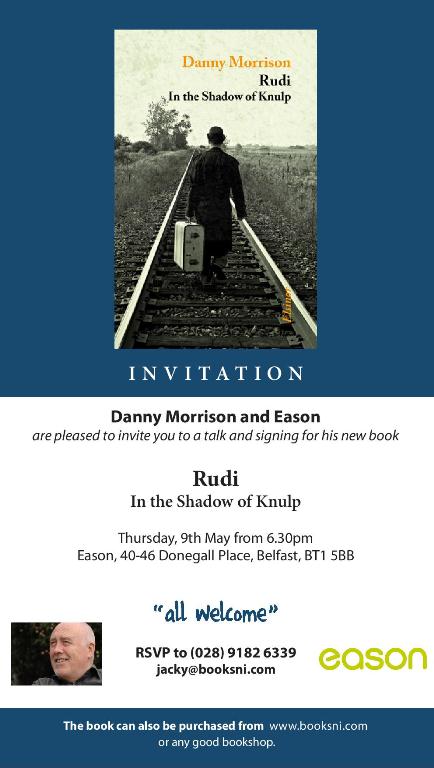 Eason's Donegall Place, 6.30pm, Thursday 9th May, I shall be reading from my new novel and signing copies. You are all welcome! See poster for full details.
This quotation is from the prologue – Drumbridge, 1946
The attacker shivered and waited in the shadows at the rear of the Diamond Bar for what seemed like an eternity. A patron stumbled out into the cold air, croaking the song he left behind, as he made his way to the toilet in the courtyard. Another drunk left the bar and lurched towards the gate to go home, but wavered and was lured back by the fug and the thought of more free drink.
If Jeff wasn't alone when he came out, he would be tracked from a distance and for opportunity, this night or another soon − as time was pressing and he would shortly be leaving Ireland for good.
A spirited rendering of For He's a Jolly Good Fellow, led by Jeff's younger cousin Sammy, could be heard coming from the hive of the bar.
Another ten minutes passed.
When the door opened a coffin of light fell across the yard.
It was Jeff, at last.
As he zigzagged across the dimly-lit yard he was having problems prising free the buttons of his fly and appeared not to be in as jovial a mood as the company he had just left.
The attacker readied himself, took a deep breath, ran out from the shadows and from behind plunged the knife deep into the side of his victim, who gasped in anguish and buckled as if from the impact of a bullet.
The attacker appeared to hesitate, but had the presence of mind to withdraw his knife, then turned and ran towards the Shambles, as Jeff collapsed in a pool of blood.

Print This Post
Was interviewed by William Crawley last weekend on BBC Radio Ulster's Sunday Sequence about my new novel Rudi – In The Shadow of Knulp, and how and when I became an atheist, though my main character Rudi is a man who relies on and 'talks' to God! Link here (might take a few moments to download) – Interview
13th April. Interviewed by young Dublin student Oisín McCann who for his Leaving Certificate is writing a profile of veteran republican and Sinn Féin's current Washington representative, Rita O'Hare.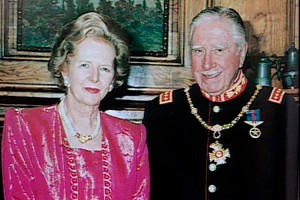 10th April. Interviewed by Peter Taylor for forthcoming BBC Radio 4 documentary on republican dissidents. At lunchtime, interviewed with Lord Trimble on BBC Radio 4's World At One about the death of Mrs Thatcher.
9th April. Interviewed on BBC Radio Ulster's Good Morning Ulster about the death of Mrs Thatcher and her policies on Ireland.
8th April. Interviewed on RTE Radio 1's News at One and, later, on UTV Live Tonight about the death of former British Prime Minister Margaret Thatcher who died earlier in the day.
3rd April. Was interviewed by Ciaran Galway, a final year undergraduate student at Queen's University Belfast whose dissertation is about the role of the Catholic Church in the 1981 hunger strike and surrounding events.

Print This Post
Appeared at Scribes, a literary event organised by the Cork Life Long Learning Festival, last Friday in Spailpín Fánach on South Main Street. It was organised by Tina Neylon and was chaired by the irrepressible raconteur Seamus Hosey, former producer in the Features & Arts Department of RTE. I read from Rudi and sold those books I had brought with me. I was in excellent company.
Also reading was Cónal Creedon (Cork), a very funny writer who appeared at Féile an Phobail five years ago; Tony Macaulay (from the Shankill area of Belfast) whom I did a reading with recently in the Falls Library; and Jamie O'Connell (a young writer from Cork) who recently published his debut collection of short stories.
I met up with lots of writers and poets, including Sean McCarthy whose excellent novel Citizen Dwyer, I mentioned some time ago, and Conor McManus who told me about his short story,
Fishing In Leitrim, which has just been published in Crannóg, the literary magazine which publishes poetry and short fiction.

Print This Post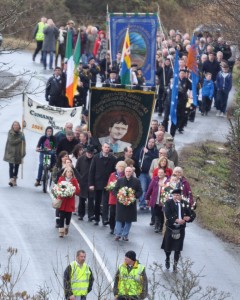 Last Saturday (16th March) I spoke at an event in  County Donegal, to commemorate Kevin Brady who was killed twenty-five years ago during the funerals of the three IRA Volunteers killed in Gibraltar. Good turn-out. Very emotional.
15th March. Introduced Senator David Norris and William Crawley at our guest interview event in Colaiste Feirste as part of Féile an Earraigh.
14th March. Introduced Barra Best from the BBC who was talking about his school days in De La Salle College, Andersonstown. About 60 pupils present. Introduced Tim Pat Coogan at event in Culturlann during which he spoke about his new book on the Irish famine – 'The Famine Plot'. Introduced Robert Ballagh at event in Culturlann during which he spoke about the influence of politics and history on his work.
12th March. Myself and Tony Macaulay read from our new novels in the Falls Library. Later I was interviewed by Marie-Louise Muir for BBC's Arts Extra.
11th March. Introduced Gerry Adams TD at launch of Irish language CD in Culturlann as part of Féile an Earraigh.
7th March. Did interview with Sven Bollens, a KU Leuven Master student working on his dissertation about the public support for the IRA during the conflict.

Print This Post
Finished The Horologicon by Mark Forsyth, a hilarious, intelligent book about the lost words of the English language! Forsyth is the author of the 2011 best seller The Etymologicon. Here are just some of my favourites!
Culf – the bed fluff that lodges in your navel. Bumfodder – 17th century word for toilet paper now contracted to bumf – large amounts of paper. Duffifie – to rest a bottle on its side to get the last remaining drops. Quobbled – those wobbly crevices on the ends of your fingers when you've been too long in the water. Pogonate – having a beard. Grinnow – a stain that has not come out in the wash. Ultracrepidarianism – giving opinions on subjects that you know nothing about. Talking a lot of DICK. Something that happened in the reign of Queen Dick, i.e. never. Incloacate – to  hide in the toilet. Boul – the name for the little finger holes in scissors (though also meant in Long Kesh Internment Camp walking around the yard wondering when you were going to get out). Flânerie – the practice of sitting alone in a café observing the world hurrying past and trying to read a life in each face. Aglets – the little plastic bits on the ends of your shoelaces. Deipnophobia – a dread of dinner parties. Anthypophora – the rhetorical act of asking a question and then answering it yourself. Lanspresado – that person who always has forgotten their wallet. Proon – any wedge you use to stead the leg of a table or chair.
I also learnt that Shakespeare coined the expression 'son of a bitch' (from King Lear… "the son and heir of a mongrel bitch". And that the Russians have a word – Shturmovschchina which means the practice of working frantically just before a deadline!
Interviewed by Sven Bollens, a KU Leuven Master student working on a dissertation about the public support for the IRA during the conflict.
28th February. Spoke to about forty students at Kings College, London, about the background to the conflict, the 1981 hunger strike, and the peace and political processes. My feature piece about the Gibraltar killings was published in today's Andersonstown News.
20th February. Did an interview via Skype with Afşin Yurdakul of  Haberturk television in Istanbul. The recording was for the international affairs show Eksen and whether the Turkish government and Kurdistan Workers Party (PKK), who are currently engaged in talks, could learn some lessons from the IRA ceasefire and peace process regarding a future political settlement/arrangement.
24th February. Interviewed along with PUP member John Kyle by William Crawley on BBC's Sunday Sequence about loyalist claims that their 'Britishness' is being eroded.
21st February. Did Skype interview with Anna Derrick, a student at Durham University, about Bobby Sands and the hunger strike. Did interview with Sean Murray, a film student at QUB, who is making a documentary on the 1988 killings in Gibraltar of three IRA Volunteers which he will be showing during Féile an Earraigh.

Print This Post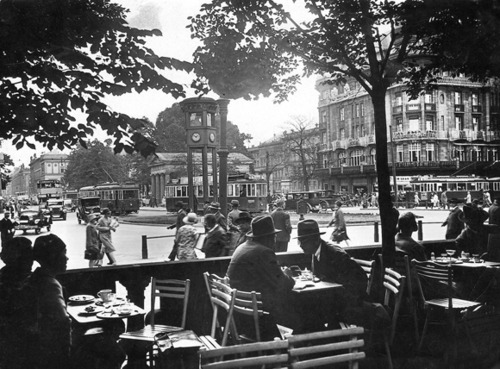 Finished 'Weimar Culture – The Outsider as Insider' by Peter Gay. Doesn't really get into its stride until about page 50 or thereafter. On the influence of poetry Gay writes: "If right-wing nationalists had their poets, so did the Social Democrats. And if many saw the poet as a sublime prophet and lawgiver, there were others who saw him as the critic of society, the realist who told society how it looked to him, and the goad who might seek to improve it."
On the extravagant claims made by writers and poets he notes: "Franz Werfel recalled the time of the First World War almost with fondness as a time when "the word still had power," and the word he meant was the word of the poet, the sacred figure one could easily entrust with authority. But things were not so simple. Men of the word tend to overestimate the power of the word. It is an old illusion, left over from neoclassical theory, that poetry and the drama have immediate and direct effects, persuading the audience to action."
He mentions the work of the German historian Friedrich Meinecke, Idee der Staatsräson, 1924, described as literature, philosophy and autobiography, and which is aimed at grasping "the dialectical struggle of light and darkness battling one another in unappeasable conflict yet yoked together in indissoluble brotherhood… Meinecke traces the conception of raison d'état [the national interest/for the good of the country]… [and] demonstrates its importance and its problematic quality; the state has its needs – maintenance and expansion of its power in a system of competing states – and the statesman finds himself compelled to act in ways that he, as a moral man or in private life, would condemn."
Gay notes that "[Meinecke's] very vision of power as a tragic phenomenon is an unfortunate philosophical habit inherited from German Idealism; it gives a practical question metaphysical dignity, which must lead not to analysis but to resignation… [Meinecke] never saw that the tragic view of the state helped excuse its crimes, that the poor had no stake in the state's growth in power or glory, that the state was not nature's final answer to the problem of  human organization, and, quite simply, that the state did not always, indeed not often, represent the public interest."
13th February. Finished The Caravaggio Conspiracy by Walter Ellis about nefarious goings-on, appositely in the run-up to the election of a new Pope! Well-plotted and well-researched (especially about Vatican politics and protocols) I am surprised it didn't get lots of reviews and was certainly under my radar until bought as a birthday present.
6th February. Did an interview with Mark Wilson, a student at Stranmillis who is doing a dissertation on the 1981 hunger strike.
31st January. Did interview on BBC Radio Ulster's Talkback  with Arlene Foster (DUP) and Conall McKevitt (SDLP) regarding Gerry Adams' apology in Leinster House to the family of Detective Garda Jerry McCabe who was shot dead by the IRA in June 1996. His apology came in the wake of the recent killing of another Garda, Detective Adrian Donohue shot dead in a Co. Louth raid on a credit union.
22nd January. Finished Peter Caminzind by Hermann Hesse. An early beautiful novel which presages Hesse's future works and themes. Caminzind's surprising friendship with the invalid Boppi is very moving and reminiscent of that affection which develops in James Leo Herlihy's Midnight Cowboy between Joe Buck and Enrico 'Ratso' Rizzo. But Caminzind also describes his alienation from society: "In Umbria I humbly followed the steps of St Francis, the musician of God; in Florence I basked in the permanent revelation of the quattrocento. I had already composed satires at home on contemporary life, but it was in Florence that I first became conscious of the threadbare stupidity of modern culture. It was there too that I was overcome for the first time by the feeling that I would always be a stranger in our modern society, and the impulse first awoke in me to lead my life outside of it, if possible in the south. There I could talk with people and savour a natural, unspoilt life which had been ennobled and refined by the tradition of its classical and past culture."
Later: "I am prepare to admit that I took one wrong path after another, waded in every kind of pitch and did not escape undefiled. Since then I have lost my enthusiasm for the 'romantic' and bohemian life…"
18th January. Finished HHhH by Laurent Binet. Appreciated the telling of the story of the assassination of Heydrich but am in two minds about the self-indulgent way it was told with the author wandering off into personal diversions about his girlfriend, his views on Jonathan Littell's The Kindly Ones, and his ruminations on the subterfuge involved in constructing a novel. Clearly much influenced by that smartass, often infuriating Czech, Milan Kundera. But interesting points made regarding the decision to execute Heydrich in the full knowledge that there would follow disproportionate reprisals against innocent civilians.
12th January. Received many presents from generous friends at my 60th birthday, held in the Roddy's club last night. Aside from the champagne, wine, whiskeys, book tokens and vouchers, I got The Complete Short Novels by Anton Chekhov, Seamus Heaney's Opened Ground – Poems 1966-1996, The Garden of Evening Mists and The Gift of Rain by Tan Twan Eng, HHhH by Laurent Binet, and The Caravaggio Conspiracy by Walter Ellis. Now I have, in total, about thirty books to read!

Print This Post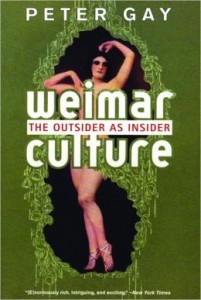 My royal sixtieth birthday today! And to celebrate they hoisted the wrong flag on the City Hall! But it was the thought that counts. Lots of wonderful presents from my wife and family, including The Black Count: Glory, revolution, betrayal and the real Count of Monte Cristo, a biography, by Tom Reiss; The Etymologicon by Mark Forsyth; Weimar Culture by Peter Gay; and a DVD collection of the television series, The World At War.
Finished Stoner by John Williams, a wonderful novel first published in 1965 about a University of Missouri English professor from a poor farming background. Incredibly sad but what a panoramic view of one man's life from boyhood to death in under three hundred pages! The description of the epiphany he experiences when he discovers literature – thanks to his lecturer, old Archer Sloan, who is not unlike the fictional, much-beloved schoolteacher Mr Chips, though not as sentimental – is breath-taking. The most wonderful scenes are his forlorn love affair with a young student and her immortalising his name many decades later.
8th January. Finished Citizen Dwyer by Sean McCarthy, a novel based on the life of the United Irishman, Michael Dwyer, who fought the British in 1798 and subsequently used guerrilla tactics before capitulating in 1803 and being deported to Australia. The style of writing reminded me slightly of Walter Macken, and the passage to Australia reminded of William Golding's book Rites of Passage which I must have read about thirty years ago. Sean tells the story almost with the mind-set of what I imagine the real Michael Dwyer to have had, and his contemporaries, so he must have done a lot of research to catch the cadences of speech and the mores back then. An excellent read – and I loved the twist at the end regarding the identity of the real informer.
3rd January. Received three books today from a North American friend, John Norby: Stoner and Butcher's Crossing by John Williams, and Really The Blues, a classic jazz bio by Mezz Messrow and Bernard Wolfe.

Print This Post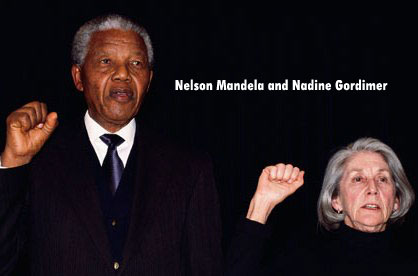 Santa was very good to me this year again. I got the following books: Battle Cry of Freedom by James M. McPherson (about the American Civil War); The Horologicon by Mark Forsyth (about the lost words of the English language); Life Times by Nadine Gordimer (six decades' worth of her short stories); and Citizen Dwyer by Sean McCarthy (a novel about Michael Dwyer, a United Irishman who fought a guerrilla campaign against the British army in the Wicklow Mountains for five years).
19th December. Finished Juan Gabriel Vásquez's novel, The Informers, the story of how Germans and Austrians were treated during WWII in Colombia, which eventually sided with the Allies and interned many of these Europeans as suspects and Nazi sympathisers. I found the novel very slow and it did not really take off until about page one hundred. It dealt with themes of betrayal and loyalty but never really made me empathise with any of the victims though well-written/translated. Vásquez is spoken off as the new Gabriel García Márquez.
16th December. Finished a wonderful little novel, Pereira Maintains, by Antonio Tabucchi which was first published in 1994. Set in Lisbon in 1939 it is about a second-rate newspaper's cultural editor, Pereira, who is widowed and talks to his wife's photograph in scenes reminiscent of James Stewart's Charlie Anderson in Shenandoah.
13th December. A limited edition of my book, Rudi, was launched tonight in Culturlann by the writer Jude Collins who later went on to praise the book in the Andersonstown News. He said:
This is a greyhound of a book. It's lean, it's balanced, the pace is exact, the direction true. George Orwell said that good writing was like a clean window-pane: almost invisible, never drawing attention to itself, always focused on the scene.  He could have been thinking about Danny Morrison's latest novel.
It's based on a tale by Herman Hesse and is relatively short. It follows the life of Rudi, a kind of vagrant philosopher (and, as it happens, a Protestant) from his early years in the north of Ireland through to near-old age. I haven't read the Hesse story on which it's based but what Morrison has produced is fresh and local. It starts with a scene of violence – a man waits in the darkness with a knife for his half-drunk victim to emerge. We don't know the identity of knife-man or victim. When the blade finally pierces flesh, you can almost feel the weapon sink into the man's body.
Having opened with breathless action and mystery, the novel settles into a study of the central character, juggling time as we're taken from Rudi's youth to his old age and back again. We see him meeting and falling totally and helplessly for Isabel, the love of his life. Then we follow him as they are parted, as he wanders and drifts. The love-story that has blighted his life is retold and given detail years later when he meets Rebecca, whom he first met as a child and is now a young woman struggling with illness.
There's much to admire. Besides the Orwellian-clear writing there's the landscape through which Rudi moves, recreated with the vividness of a Thomas Hardy novel, where the countryside becomes less a backdrop and more a part of the character.  The frost on a tree-branch, the movement of a head, the flight of a bird; and at the centre of everything this lonely, almost saintly figure of Rudi, thoughtful, sad, struggling to make sense of his own life and of those around him.
Sectarianism and the Troubles are in the novel too, but they take a back seat. Rudi himself has been brought up a Protestant but that too is largely irrelevant   When Rudi thinks of the futility of violence and hatred,  there's a temptation to wonder "Is this the author or the character we're listening to?" Avoid the temptation - Rudi is Morrison's creation; this is not an autobiography.
For a number of reasons I had to read this novel on an ipad, something I normally find difficult. Not this time. Love, revenge, the passage of time, goodness, coarseness,  the ache in every human being about the road they've taken and how it might have been otherwise   – it's all presented in a disciplined, exact way.  And the novel ends with a twist I'll bet you won't see coming.
I've read most of Danny Morrison's work. This novel is easily his best – so far. 
12th December. Spoke at the launch of Belfast's Alternative Christmas Annual 2012 at The Base Alley Centre, Whiterock Road. The book is a product of Upper Springfield Development Trust's Public Arts Programme and was written and illustrated by the Trust's Youth Team, young people from Northern Ireland Community for Refugees and Asylum Seekers and the over 50s group from St Vincent de Paul, Turf Lodge.
9th December. At unveiling of mural rededicated to human rights lawyer Pat Finucane, ahead of the de Silva Report to be published next week.
2nd December. Attended commemoration at Portsalon, Donegal, for sailors who were drowned when their boat was shipwrecked in Lough Swilly over two hundred years ago.
23rd November. At the funerals of Terry Enright (City Cemetery) and Fra Fox (Hannahstown), both ex-prisoners who also did work for Féile an Phobail.
19th November. Finished 'Once a Jailbird' by Hans Fallada who never disappoints.
14th November. Did interview with Amy Wilson, a third year student in Manchester, whose dissertation is looking in depth at the effects of the hunger strikes and the impact on the Republican Movement today.
13th November. Was interviewed for a forthcoming UTV documentary about Operation Motorman which began forty years ago in August 1972 and lasted three months.
3rd November. Gave American artist Anthony Lott a tour of West Belfast. Anthony is collaborating with the writer Tim O'Grady on Tim's next novel whose main character is a Belfast republican domiciled in the States.