Print This Post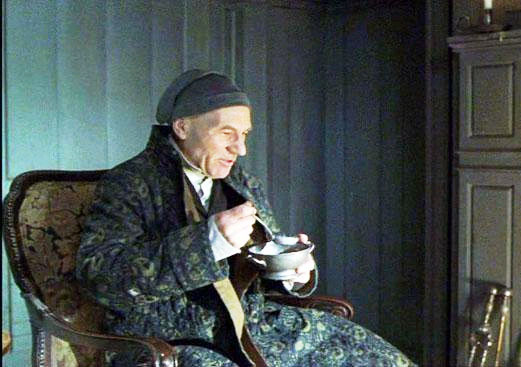 Wrote a spoof story, 'So This Is Christmas', for the 20th December edition of the 'Andersonstown News', though it appears in the paper under the title 'Time To Call A Christmas Truce'.
"That'll be ninety pence, sir."
I went through the shrapnel in my coat and fired it onto the counter like Squire 'Red' Will Danaher buying a drink. Unfortunately, it came short at only 35p and 10 cents Euro, and the queue behind me was getting restless.
A fat guy, in case there were thieves about, was gripping what suspiciously looked like a pair of women's pyjamas and three second-hand Hawaiian shirts. Other customers stood with thumbed Maeve Binchy paperbacks, Bridget Jones' DVDs and one woman looking pretty pleased was struggling with the entire backlog of Foster and Allan LPs. There were other customers, but they were humbly just over for a weekend shopping trip from Poland, Romania and Nigeria.
I searched the deepest recesses of my trousers and was in luck. I gave the oul doll a pound coin, and, accidentally, a used tissue of some vintage.
January 2010 and already I'd got half the cards for the missus next Christmas! And all for 90p!
"Haven't you forgotten something?" I said to the elderly woman, on the breast of whose grey cardigan was pinned one of those intimidating, guilt-tripping coloured ribbons. She was wobbling a bit, as if I had punched her one, or as if she was in need of a hip refurbishment. There was no way was she taking NHS negligence out on a man just because he had a few drinks with his mates on New Year's Day.
"Sorry, sir?" replied Granny Lumbago.
"My change. Aren't you forgetting my change."
"Oh, sorry. I thought…"
"Yes?" What did she think? That I was Bob Geldof?
"Oh, it's okay, I suppose. Keep the change! Give it to a good cause," I announced, feeling magnanimous.
Eleven months later, on my third little Baileys, nagged to bring down from the loft the decorations for the missus, I come across my purchases. I couldn't believe it.
"I've been robbed!" I said to the wife.
"What do you mean?"
I showed her the allegedly, charity Christmas Cards. One featured the ugliest deep-sea fish you have ever seen, camouflaging itself as frosted holly. 'Caution', the small print said, 'Glitter content – do not rub eyes.' Not only do they rob you blind but they make you blind.
Another reminded me of nits on strands of Joe Magee's hair at primary school though the blurb claimed, 'White Berries of Mistletoe'.
"You bought those!" the wife laughed.
"I'm taking them back."
"Don't be an idiot. Anyway, where'd you get them?"
They had been on sale in one of them Heart Attack Shops, or Oxfam, or War on Want, whatever. Those shops all look the same.
"Ditch them," she said.
"No way!"
"Well, you'll not be sending them to any of my family."
Wanna bet.
At that, the phone rang.
"It's for you," says the missus. From her tone I knew right away that it was our only daughter. For some reason, although we have two spare rooms and she studies psychology at Queens only a mile away, she decided to move across town. "To learn to live on my own feet," though she taps me every other week and I'm "not to tell Mammy".
"Hi Daddy," she says. "Linda wants to buy Micky some cigars for Christmas but doesn't know what to get. She said he didn't want anything too strong. I told her you liked those kind of ones, eh… What kind did I get you for your birthday? Do you remember?"
"Oh, you clever girl! But not clever enough for Daddy! That's what Santa is bringing me as a secret Christmas present, isn't it?"
At the other end of the phone complete silence… then a sob. I love my daughter's capacity for acting. Sarah Bernardt the Second.
"Even if you knew that, Daddy, why didn't you just pretend! Mammy's right, you always spoil things!"
Lord Almighty, a couple of Baileys, one slip of the tongue and there's been a change of sides and you're in divorce country. But there was no way was I spending Christmas with my parents! It was my sister's turn.
"Honey, honey! That was just a joke," I lied.
"Aye right! You always have to be right about everything and what you're best at is looking after 'Number One'. Out with your mates. Out to football. You never take Mammy anywhere."
"I took you and her on our honeymoon," I said, a bit too frivolously.
"Oh!" an exasperated cry. "Give me my Mammy!"
A man does his best, works his fingers to the bones, but you just can't win.
"You handled that like an expert," says smug wife, who has unsuccessfully been struggling to wear my trousers for over twenty years.
"I didn't mean any harm. In fact, I'm not feeling well," I said, resorting to the last refuge of the dumbfounded. "In fact, I blame that oul doll down in Castle Street and those fishy Christmas cards."
"And what's this about 'oul dolls'? And for that matter, 'the missus'? Don't be such a Neanderthal. Would you like to be called by parts of your anatomy?"
Things were now spiralling out of control. Time for truce and treaty.  I apologised. I phoned my daughter and made up, though I have to say, the weakness of actresses for flattery never fails to amaze.
She arrives in at Christmas Eve with parcels and reluctantly I am about to tip the taxi driver.
"Daddy, this is Alojzy," she says, by way of introduction.
"Pops, I've heard so much about you," says Alojzy, who thinks I'm a Rice Krispie, hugs me, turns out to be from Kracow, is studying us at Queens and knows my baby girl.
My wife shakes a lock-jaw at me, invisible to everyone but me, but which implicitly warns me not to open my mouth.
"Ah yes. Yes," I say. "Come in, come in, friend."
Around the fire, as is our tradition, we open one present each.
Mine is a magnificent Hawaiian Shirt, featuring the most beautiful coral fish you have ever seen, resembling, just slightly, frosted holly, inlaid with Joe Magee's nits.
But from its top pocket falls a packet of Sweet Phillies cigars and I look at my daughter and I love my daughter and I look at my wife and I love my wife and I look at Alojzy and I think, okay punk, when's she due.


Print This Post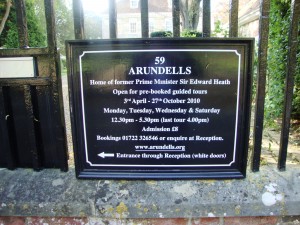 I wrote a feature for the Andersonstown News, 13th December, titled 'A Tale of Two Skippers', though it appears as 'Friends Were Fiddling While The North Burned'. One does not have control over these decisions! Anyway, here it is:
I stood in front of the gates to his long driveway. The £5m house, inside a two acre walled garden, was huge for a one-parent family (with no family), but I smirked with satisfaction at the fact that the council had forgotten to take down the sign.
When I was growing up my mother always instructed us never to speak ill of the dead.
Why should we not speak ill of the dead? Well, clearly they are in no position to defend their reputations.
But, often, neither are the living able to defend themselves, and certainly not their reputations the dispossessed of this earth, should they hail from Ballymurphy or the Bogside.
Who was there to speak out for Fr Hugh Mullan, Frank Quinn, Noel Phillips, Jean Connolly, Danny Teggart, Joseph Murphy, Eddie Doherty, John Laverty, Joseph Corr, Paddy McCarthy and John McKerr?
Surely former merchant seaman Gerry Fitt, the skipper of the SDLP and MP for West Belfast, would attest to their innocence and hound the killers of his constituents?
Those eleven innocent civilians were murdered by British paratroopers in Ballymurphy during the introduction of internment. As Paras kicked in doors, wrecked homes, made arrests, began shooting those who were in their way, the weather forecast was the most important thing that morning, Monday, 9th August, 1971.
The weather forecast? Yes, it is what preoccupied the mind of the skipper of Morning Cloud as the English team made the exciting return journey from Fastnet Lighthouse to Plymouth, in the prestigious six hundred mile yacht race.
It was a glorious finish! There were cheers from the crowds of onlookers as the skipper steered the British Admiral's Cup team to victory at the helm of his 42-foot yacht – the cumulative length of at least seven of the coffins of the Ballymurphy victims whose funerals were just beginning.
Months later, the skipper's Paras would go on to shoot dead thirteen people in Derry protesting against internment. This was a bit embarrassing so he appointed his Lord Chief Justice Lord Widgery to have a look at things and explained to him that "it had to be remembered that we were in Northern Ireland fighting not just a military war but a propaganda war".
In response to internment the SDLP called a rent and rates strike, joined in civil disobedience, participated in 'illegal' marches, and said the party would not enter into talks with the British until internment ended. After Bloody Sunday its deputy leader declared that it was now "a united Ireland or nothing".
And yet a few weeks after Bloody Sunday two old drunken sailors sat in 10 Downing Street, downing whiskey into the early hours, clinking glasses and singing their hearts out. Gerry even played his harmonica and sang 'Danny Boy' (the 'Derry Air'). There was no talk of the Falls Curfew, the Ballymurphy Eleven or Bloody Sunday.
Yes, Gerry Fitt and Ted Heath had a whale of a time.
In 1985 Ted Heath bought Arundell, his splendid house in Salisbury's Cathedral Close. His express wish was that after his death the house would be turned into a museum. He was so popular that sixteen of his near neighbours objected and originally the council supported them but the trustees got their way and the house was opened to the public in 2008.
As a passionate teenager, incensed by the curfew, internment and the killings on Bloody Sunday, I remember writing in my diary thoughts of assassinating Heath and his Home Secretary Reginald Maudling.
That was in 1972.
A few weeks ago I was in the Salisbury neighbourhood for the wedding of my niece. And now I stood in front of the gates of Ted Heath's long driveway and smirked with satisfaction. The large queues of fans snaking around Cathedral Close had never materialised. It hadn't enough visitors, wasn't viable, had to be closed and was to be put up for sale. But they had forgotten to take the sign down, asking for £8 per visitor on any Monday, Tuesday, Wednesday or Saturday afternoon!
Back in 1972 we had no idea that our MP, the leader of the SDLP, was partying with the man responsible for killing his constituents, but in retrospect you can now see that it was all in character for Fitt and what came next, his support for Thatcher during the H-Block hunger strikes, and his elevation to the House of Lords after the people of West Belfast voted him out.
Both men died within weeks of each other: Heath in July and Fitt in August 2005.
Epilogue: from the BBC, 11th August, 1971: "Looking jubilant as he stepped on to dry land, Mr Heath told waiting reporters, 'I am absolutely delighted we won. It has been a team effort throughout.'
"At a news conference shortly after his arrival at Plymouth, Mr Heath refused to discuss Northern Ireland, saying only that he had been kept closely informed of events by radio link.
"It was left to his press officer, Henry James, to explain that all decisions on the government's course of action had been taken before Mr Heath sailed. He said the prime minister went on board the Morning Cloud as planned to avoid raising the alarm that something unusual was afoot.
"There were contingency plans in place to lift Mr Heath off the yacht by helicopter, but if that had happened, the Morning Cloud would have been disqualified and Britain's chances of winning the Admiral's Cup would have virtually disappeared."
You couldn't make it up, could you?

Print This Post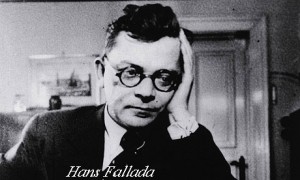 Finished 'The Drinker' by Hans Fallada, a first-person narrative and semi-autobiographical portrait of an alcoholic who ends up in asylum with his life (a bit like Germany itself) in bits. The obsessiveness of the main character, Erwin Sommer, somehow reminded me of the struggling writer character in Hamsun's 'Hunger' but I don't know why. There is one awful scene where Sommer slips into a TB ward, secretly collects the highly contagious sputum which the patients have expectorated into flasks and drinks them down in order to expedite his death and his freedom. Fallada himself died of a morphine overdose in 1947 before the publication of this book and the superb, 'Alone In Berlin' (also published under the title 'Everyman Dies Alone').
 4th December. Wrote feature for the Andersonstown News about the double standards of the British in regard to the repatriation of prisoners.
27th November. Wrote feature for the Andersonstown News about my attempts to secure a visa for the USA.
25th November. Finished reading, 'A Long, Long Way' by Sebastian Barry, a novel set during WWI, at about 2 this morning and I have to say I found it disappointing in comparison to 'The Secret Scripture'. I was not engaged at all, could never get fully engrossed, and despite being sympathetic to the soldiers historically I wasn't convinced by Willie Dunne, the main character, his father's reaction to his son's mixed reaction to the killing of the 1916 rebel, nor that the army censors would have allowed a damaging letter to be sent to Willie's girlfriend which caused her to break off their relationship and get married while the hero was away in Flanders.
Everyone else who has read it has been overwhelmed and the book was shortlisted for the prestigious Booker Prize in 2005 but it didn't do it for me, perhaps because I read it just after finishing a powerful novel, 'A Walk On The Wild Side' by Nelson Algren.
23rd November. Interviewed by Aaron Edwards, Visiting Research Fellow in Politics at Queen's University, who is researching the British Army's information policy in the 1970s and 1980s and the connections between British military operations and political approaches in the colonial contexts of Palestine, Malaya, Kenya, Cyprus, Aden and the north of Ireland.
20th November. Went with Gerry Adams to the funeral of Steve McDonogh in Dingle, County Kerry.

Print This Post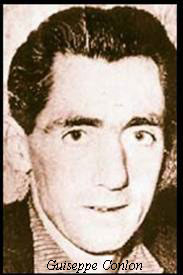 The story was on page nine of my newspaper. It wasn't a huge story yet the headline which contained the words 'prisoner transfer' viscerally threw up a lot of emotion and anger about the way things had been and need not have been.
The headline was based on a crass comment from an English Tory – 'MP links prisoner transfer to British loan for Ireland'.
Last Thursday, it was reported, that as a cost-cutting measure the British government wants to close six jails and move a number of Irish prisoners to prisons in the Irish Republic to finish their terms. There are up to 1,000 and many of them are actually long domiciled in Britain with wives and children.
MP Philip Hollobone – a surname suggestive of spinelessness – couldn't help but quip that "given that we are about to lend them more than £7 billion, could the Irish Republic be persuaded to pay for the incarceration of these people by taking them back to jails in their own country?"
For almost thirty years there has been a European 'Convention on the Transfer of Sentenced Persons' but long before that many states operated a policy of transfers of foreign nationals, and states within their own boundaries regularly moved sentenced prisoners to jails closer to home both as an act of humanity and because it made for a more contented prisoner population.
Unless, of course, you were Britain and your prisoners were Irish republicans.
Or, you are Spain and your prisoners are Basque separatists whom you have incarcerated a thousand, punitive miles from home.
During our conflict the traffic was all one-way, the British-way. British soldiers, when rarely convicted of murder or rape or assault or robbery, were automatically transferred to prisons in Britain for "the sake of their family and their own security", to quote a former secretary of state.
Thus it was that two years after being convicted of the murder of Thomas 'Kidso' Reilly on the Springfield Road in 1983, Private Ian Thain was released from an English jail on licence and was allowed back into his regiment.
Thus it was that Private Lee Clegg, who killed two teenage joy riders in 1990, but was sentenced for just one killing, that of Karen Reilly, was transferred to England to serve a mere four years before being released, and was allowed not just back into the British army but was promoted.
Thus it was that Scots Guards Mark Fisher and James Wright, sentenced to life for the killing of 18-year-old Peter McBride in the New Lodge in 1992, and after serving only six years, were released in 1998 by Mo Mowlam and reinstated in their regiments. They were preferentially freed prior to the introduction of the Early Release Scheme negotiated in the run-up to the Belfast Agreement and consequently the conditions of 'released under licence' did not apply to them.
Now, compare this to the treatment of Irish republican prisoners.
After their arrests in London on IRA-related charges and being sentenced to life imprisonment in 1973, the sisters Dolores and Marion Price, Gerry Kelly (now an MLA) and Hugh Feeney were refused repatriation to jails in the North. They went on hunger strike and were brutally force-fed for two hundred and six days.
Michael Gaughan and Frank Stagg, IRA Volunteers convicted in Britain, had also requested repatriation and went on hunger strike, Michael being force-fed for the last time on the evening of June 2nd, twenty four hours before his death after sixty-four days without food.
In an earlier hunger strike lasting seventy days, a severely debilitated Frank Stagg agreed to end his protest after assurances from the prison authorities that a 'reasonable' date would be set for his transfer to a prison in Ireland. When the British reneged Frank went back on hunger strike and died in February 1976.
There are many, many sad stories about the conflict. Jail was tough here, particularly during the blanket protest and hunger strikes, but there was strength in numbers and comfort in the knowledge that the IRA was not far away.
Those in England had less such solace.
There, Irish prisoners were subjected to racism and persecution. You only have to read the accounts by Paul Hill, Gerry Conlon and the Birmingham Six, and how they strove to survive, to realise how severe it was even for those who were not in the IRA and lacked organisation, muscle and cohesion. Gerry Conlon's father Giuseppe travelled from Belfast to visit his son, only to be arrested, charged, falsely convicted and died in prison still protesting his innocence.
Families of republican prisoners would make long, long journeys to faraway jails only to be told at the prison gate that their son or daughter or husband had been transferred the night before to a new prison, hundreds of miles away. 'Ghosted' was the apt description the prisoners and their families came only too well to recognise.
Oh but could we ghost the British presence and interference in Ireland!
"Given that we are about to lend them more than £7 billion, could the Irish Republic be persuaded to pay for the incarceration of these people by taking them back to jails in their own country?"
Mr Hollobone, you fool, you could never in eight hundred years repay the drain that Britain has been on Ireland's natural resources, its people, their happiness, their contentment, their prosperity, the lives of her sons and daughters…
This story appeared in the December 6th edition, Andersonstown News
Below: the grave of Guiseppe Conlon in Milltown Cemetery Belfast