Print This Post
My review of 'The Truth Commissioner' by David Park has just been published in the online scholarly journal of AEDEI, the Spanish Association for Irish Studies. Here it is in full.
Last January the Consultative Group on the Past (a British-appointed body) published its report into how to deal with the legacy of the 3,000 people who died in our conflict. It proposed the creation of a five-year legacy commission to conduct a final, comprehensive review and that when its remit ends, the door would finally be closed on the past.
David Park's new novel is thus timely although it examines the possible major repercussions an actual South African-type Truth Commission could have on a power-sharing administration which includes former leading members of the IRA, something similar to the one created by the 1998 Belfast Agreement.
I was very impressed by two of Park's previous novels – 'Stone Kingdoms' (1996), a brilliant and original work set in Africa and 'The Big Snow' (2001): the former a paean to the innocent dead of Sabra and Chatila, Africa and Ireland; the latter set in the mean Belfast of 1963 involving a murder inquiry and dealing with the issues of love, loss, obsession, morals, propriety and madness.
David Park is from a Belfast Protestant working-class background and lives and teaches in a small town outside the city. He has been the quiet man of northern Irish writers, was rarely interviewed or seen on the literary circuit. But he is now receiving wide recognition as a major writer, particularly on the back of his new novel.
During the conflict the IRA killed many suspected informers of whom there were about a dozen the organisation abducted and secretly buried. After the 1994 ceasefire it admitted to these killings and is cooperating with the authorities in locating their remains.
In Michael Ondaatje's 'Anil's Ghost' a forensic anthropologist returns to Sri Lanka as a UN investigator to disinter the bodies of anonymous victims (in this case, of suspected government killings) and attempts to bring about justice for the nameless dead.
The subject of Park's novel is the case of 'disappeared' teenager Connor Walshe, Number 107, before Commissioner Henry Stanfield, a middle-aged roué and widower, the son of an Irish Catholic mother and English Protestant father, who allegedly has "no personal or political baggage" – but this is patently untrue. He describes the ANC, with whom he had to deal, as "smugly condescending" and comically/cynically refers to Ireland as "a godforsaken land … where a ship that sank and an alcoholic footballer are considered holy icons". He views the community's obsession with its past as "an old manged, flea-infested dog returning to inspect its own sick."
We met Stanfield's self-righteous personality before in the character of Michael Dillon in Brian Moore's lauded, yet execrable, 'Lies of Silence'.
Stanfield's jaundiced view of public opinion is hypocritical, given his own increasing immunity to the suffering that has taken place, but it is also misrepresentative. For in the narrative the vast majority of the community (apart from the relatives of the victims) are growing tired of the Commission's daily work and the nightly broadcasting of its proceedings. One who shares this distaste is former IRA leader Francis Gilroy, Minister with responsibility for Children and Culture, who realises that signing up to the Commission "was always a bloody stupid idea".
Whereas Stanfield can quote Macbeth, was university-educated and has literary aspirations, Gilroy, the son of a sign-painter, is gauche, gave up on Joyce after the third page, tries to read and understand Heaney and resents the superior airs and graces of his senior civil servant advisors (who, in turn, resent this arriviste). At his daughter's 'shotgun' wedding, even after long practice, he ineffectually quotes and mishandles a Phillip Larkin poem. Even his IRA comrades who provide his security can't take him seriously as a minister.
One of those Stanfield summons to his commission is retired RUC officer, James Fenton. Fenton had recruited 15-year-old Connor Walshe as an informer, he and his colleagues threatening the youth that if he didn't collaborate they would tell the IRA anyway that he was working for them. Though pensioned off with a generous settlement he is angry that the RUC was disbanded and replaced by the Police Service for Northern Ireland, because "it was considered part of the corporate embarrassment, part of a past that had to be quietly replaced."
For its part in the sham Truth process the IRA goes to America and blackmails 'Danny', a former member (who is in the country illegally) to return to Belfast, appear before Stanfield's Kangaroo Commission and give a version of what happened at the time of young Walshe's death which tidies matters up in a way that suits and protects the new political status quo. In turn, MI5 is blackmailing Stanfield with pictures of him with a prostitute in order to get him to produce the same result. The reluctant Fenton is also ordered to appear and is bribed with the possibility of government finance for a Romanian orphanage project he helps organise and which is a lifeline to his sanity.
As usual Park writes with a visual eye: "the bacon hisses and spits like a cornered cat" when layered into the pan; the grey sky was "strewn with wind-blown clouds streaming like shredded shards of last year's flags" (particularly apposite); the partner of a pregnant woman reacting to a scan, "stares at the swirl of what looks like a satellite weather map and listens to her excitement as he points out the hazy continent of their child slowly emerging from the clouds."
But there is a bit too much symmetry, resonances and stereotyping in the plotting. The main protagonists, all sullied, are in middle age all having their doubts about their past lives and current places. Fenton reflects on 'dirty police work' that can gradually coarsen and degrade one. Gilroy is growing weary, wonders if perhaps "Ireland does not exist", while his wife, like Lady Macbeth, reminds him of the sacrifices they had to make and the rewards they deserve. One IRA man's view of the conflict is exactly mirrored by Fenton's RUC view: "We were in a war, things change in a war. Things happen that shouldn't happen."
There are side-swipes at priests, mention of possible child sexual abuse, IRA men who look like gangsters out of London's East End, and an awful made-for-Hollywood denouement as 'Danny' (angry that he has once again been 'used' by the IRA) breaks free with a girl in tow. 'Danny' is 35, James is married 35 years but has no children, Francis is married 35 years and his daughter is pregnant, and Henry is alienated from his daughter who is also pregnant!
And yet, despite these flaws, Park does leave the reader feeling overwhelmingly sad, as the Commission and Connor Walshe's family listen to the tape-recorded voice of a terrified, 15-year-old petty criminal, whose information was so low-grade as to be pretty useless to the police, the victim of a conflict, asking his captors: "Can I go home now? Can I go home now?"

Print This Post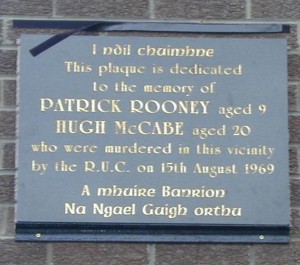 13th March. Interviewed by BBC Radio Ulster about Radio Free Belfast in August 1969, and what effect the pogroms had on my life.
11th March. Finished 'Numbers in the Dark' by Italo Calvino. Liked 'Dry River', 'Like a Flight of Ducks' and 'Beheading The Heads', but others, like 'The Queen's Necklace', start out promising but then fail to live up to the expectation. In the past I read 'Adam, One Afternoon', 'Six Memos for the Next Millenium' and 'Why Read The Classics'.
Bought 'Pig Earth' by John Berger in the Oxfam Shop on Botanic Avenue – a little treasure of a shop, well run, well organised, that used to be located on the Dublin Road.
10th March. Began writing a children's story, working title – 'Bradbury's Place'. No doubt it will never get finished.
9th March. 'The Guardian' phoned asking if I would like to write an opinion feature on the RIRA killing on Saturday night of two British soldiers. Decline and explained that I no longer do political commentary – only interviews with students or historical stuff. Sky News and Newsnight also phoned. Also declined.
Began reading 'The Glass Bead Game' by Hermann Hesse which I got in the Linenhall Library last Friday.
7th March. Received email from a Michael Snyder of the University of Oklahoma who came across two pieces I wrote about James Leo Herlihy, author of 'Midnight Cowboy'. He is writing a study of his fiction and plays and noticed that in a December post on my website I mentioned an obituary in 'The Guardian' that said Herlihy died of an intentional overdose in a motel.  But in an earlier post from October I wrote that he shot himself in his LA flat. Michael had heard rumours of Herlihy shooting himself, despite the official story. I went through my old notebooks [ones from my time in jail] and came across this comment: "Guardian, 1 Nov 1993 – death notice – 'has committed suicide at his Los Angeles flat at the at the age of 66.'" I had no idea where I got the notion that Herlihy shot himself so I presume it was a mistake or that I subconsciously picked it up from another article, radio or television feature by someone else who was also mistaken. It wouldn't be the first time that had happened, I explained to Michael.
6th March. Launched 'Diego – Colombian Guerilla Fighter' in the Sinn Fein Art Shop, Falls Road and spoke about prison writings.
5th March. Interviewed by Gareth Gordon, BBC, for tomorrow's 'Good Morning Ulster' on memories of the Ulster Hall [which reopens tomorrow night after major refurbishment].
4th March. Interviewed by Chloe Canton, a student from Brittany who first interviewed me in 2006 while she was preparing her first year Masters' essay about representations of Ireland conflict in movies. This time she wanted to interview me about the hunger strike and current developments in the peace process.
3rd March. Interviewed by mature student Rory Finegan from the South. His MA is looking at the issue of targeted assassinations and what effect if any do they have in bringing a revolutionary organisation along the road to engaging in politics and moving away from militant methods. 
Interview I did some months ago for UTV's light-hearted documentary on the production of drinks such as whiskey and poteen, 'It's In Our Spirit', was broadcast tonight but I missed it as no one alerted me. I had recommended they use Bobby Sands' song 'McIlhatton' but I don't know if they did.
2nd March.  Began reading a biography, 'Franz Schubert' by Elizabeth Norman McKay, which is very slow.
1st March. Wrote letter to the 'Irish Times' regretting the fact that Eileen Battersby's excellent literary column, 'Second Reading', had come to an end. [Letter was never published.]
27th February. Met Jim Page, singer/songwriter and composer of 'Hiroshima/Nagasaki/Russian Roulette', in No Alibis bookshop after his concert. Hadn't seen Jim in almost twenty five years.

Print This Post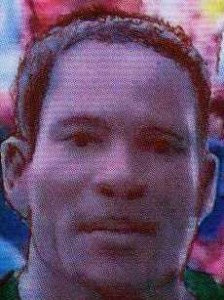 In Belfast today [6th March] I officially launched a book, an autobiography, by 34-year-old Diego Fernando López Jaramillo, a member of the Colombian guerilla group ELN, who is serving 40 years in La Modelo Prison, Bogota. The book was smuggled out of the prison by Jim Monaghan, one of the Colombia Three, and has also been published as Gaeilge.
It is a story of poverty and oppression and explains why the Colombian peasants have risen up against a tyrannical government which oppresses them with the support of successive US governments, despite corruption and the government's and its allies' crucial role in the cocaine industry.
Diego's family and friends lived a hand-to-mouth existence, almost as serfs to the rich landowners. It is when he was studying at the age of 15 that he met students who belonged to JUCO, the Colombian Communist Youth. He joined the group, bringing up their membership to eight but their discussion and plans to demand union rights were seen as a threat and within a short period five of them were assassinated by Autodefensas Campesinas [AUC], organisations which were paid for by the ranchers and businessmen of the region.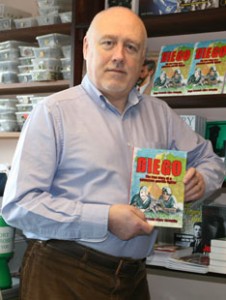 Terrified, Diego ran away. Then he received news that his two other friends were murdered and he decided to join ELN, the National Liberation Army.
In his book he describes combat, the death of comrades and enemy soldiers, the culture in the camps and liberated areas, and how, one day on a mission to town and while he is staying with a woman friend one of his grenades goes off killing her and blowing off both his hands. He was captured and imprisoned. It was in prison that he met Jim Monaghan who encouraged him to write his story. Using a pencil held between the two stumps where his hands used to be, he had just completed it when he was moved to another prison and it was destroyed. Months later he was returned to La Modelo and Jim Monaghan again persuaded him to write it down all over again.
This time it survived.
It is a very honest and modest book about the life of a Colombian Freedom Fighter and is worth every penny, some of which as pesos might just make their way back to him in prison and lighten his load.
'Diego' is available from the Sinn Fein Bookshop, 58 Parnell Square, Dublin 1, Ireland. Tel. 00 353 18148542. Email: sales@sinnfeinbookshop.com or from Republican Merchandising Belfast Ltd., 52/53 Falls Road, Belfast, BT12 4PD, Ireland. Tel [028] 90243371