Print This Post
October 31, 2009 by danny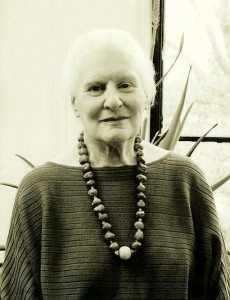 Just finished a wonderful book by the book editor Diana Athill, 'Stet'. Athill explains the title: "By a long-established printer's convention, a copy-editor wanting to rescue a deletion puts a row of dots under it and writes 'Stet' (let it stand) in the margin."
The book is full of gossip about authors and Athill's career at André Deutsch. There are little snippets, like this one on the subject of loving someone who doesn't love you: "…experience had already taught me a good deal about broken-heartedness, and I knew that the quickest cure is lack of hope. If mistaken kindness allows you the least glimmer of hope you snatch at it and your misery is prolonged: but this man (this dear man whom I continued to like very much after I was cured) made it impossible for me to fool myself, so I was able to set about getting better without delay and in the end was left without a scar. But although the process was steady it was not quick, and for about a year I had nothing to take my mind off sadness but my work, so that my evenings were often desolate."
There are pieces on V.S. Naipaul and Jean Rhys – both coming across as very dislikeable human beings and racist. However, about Rhys she says: "It never failed to make me marvel that in Wild Sargasso Sea she had, by adhering to her creed as a writer, transcended her own attitude."
Re Naipaul she says: "It is natural that a writer who knows himself to be good and who is regularly confirmed in that opinion by critical comment should expect to become a best-seller, but every publisher knows that you don't necessarily become a best-seller by writing well. Of course you don't necessarily have to write badly to do it: it is true that some best-selling books are written astonishingly badly, and equally true that some are written very well. The quality of the writing – even the quality of the thinking – is irrelevant. It is a matter of whether or not a nerve is hit in the wider reading public as opposed to the serious one which is composed of people who are interested in writing as an art."
Athill talks about her time in the early 1980s with Molly Keane in Ireland around the time that Good Behaviour was published.
"But in Ireland… much as I distrust generalisations about national characteristics, there's no denying that most Irish people are more articulate than the English, appearing to see talk as a positive pleasure rather than a tiresome necessity. I don't suppose I shared many more interests with my Irish hosts than I would have done with English ones (although I did know quite a lot about theirs) – but they were so much more lively and witty, and so much readier to start or to follow a new trail, than the people among whom I was raised, that whether or not interests were shared didn't seem to matte. All the parties were thoroughly enjoyable."
Yes, Ireland, where the remark at closing time is – where's the party! 

Print This Post
October 26, 2009 by danny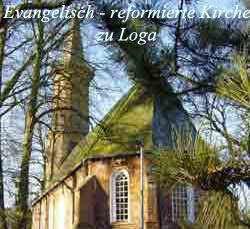 18th September – 23rd September. In East Friesia, Germany, on a visit to schools and colleges to address English Language and Literature students. Spoke at Aurich, Vocational School; Ubbo-Emmius-Gymnasium, Leer; Gymnasium, Rhauderfehn; Teletta-Groß-Gymnasium, Leer; Laurentius-Siemer-Gymnasium, Ramsloh; and Oldenburg. Discussed the books on their courses: 'A Star Called Henry' by Roddy Doyle and an anthology of short stories, 'Journey Home', with contributions from John Montague, Maeve Kelly, Ita Daly, John McGahern, Anne Devlin, Sean MacMathuna, Colm Toibin and Roddy Doyle. The young people were very bright and attentive if initially shy at asking questions. They were also very keen to hear about Ireland, the conflict and the peace process, my life, how I became a writer, from where do I draw my subjects and how I write and for how long daily.
My analysis of the short stories and 'A Star Called Henry' included, where relevant, the actual historical settings of the periods and circumstances covered by the stories, as well as the subjectivity of the authors who would have been influenced by their own political/cultural background and upbringing. Some of the short stories were actually badly laid out, with speech marks missing, which would obviously add to the confusion of the young readers coming to terms with a foreign language. Only one story, Anne Devlin's 'Five Notes After A Visit' (set in 1984), was set in the North and there were no stories representing, for example, the experiences of the unionist community. Also, at the back of the book there is a section titled, 'Some Significant Dates In Irish History' which omits the 1981 hunger strike and the 1994 declaration of a ceasefire by the IRA.
The trip was organised by my German translator, Jörg Rademacher, along with whom I did a bilingual reading in a Reformed Church (Evangelisch – reformierte Kirche zu Loga) at the invitation of Pastor Ingo Brookmann. The passage I read, 'Afterlife', was an amended version of a chapter from 'All The Dead Voices'. On my last night several of the schoolteachers – Sabine, Angela, Carsten, Claudia, Jörg and Ulrike treated me to a lovely dinner in a Croatian restaurant and we had a great evening.

Print This Post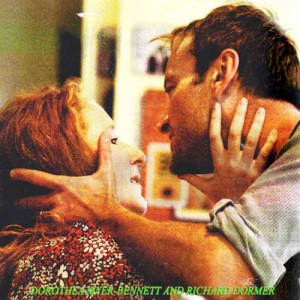 5th October. Attended a disturbing play in the Old Museum, 'Transparency'. It was written by Suzie Miller and directed by Rachel O'Riordan. The play has resonances with the case of the two 10-year-olds who murdered two-year-old Jamie Bolger in Liverpool in the early 1990s and imagines the deceptions and lies of a similar child murderer attempting to integrate back into society and whether such a person can ever be forgiven or overcome the past. Even though there are more differences with the Jamie Bolger case than comparisons this didn't stop the 'Sun' newspaper from contacting the mother of Jamie Bolger who, understandably, condemned the play and called for a boycott. It is the old question of whether there are some subjects which are so unconscionable that they are off-limits for treatment by creative writers. The playwright, former convicted loyalist murderer, Robert Niblock, experienced the same criticism from a brother of his victim when his play, 'A Reason To Believe', was staged to positive reviews last August, including its premiere at Féile an Phobail. He was accused of exploitation and insensitivity, whereas I do not believe he used or abused his past in order to promote his present.
Ransom Productions were brave to stage 'Transparency'. The acting was generally powerful although I felt that parts were overwritten, there was some unnecessary ironies and repetition and some overacting by the main character played by Richard Dormer – who was otherwise superb in his frenzy and breakdown, particularly at the moment when he tells his wife his real name.
'Transparency' runs in Belfast until this Saturday night; Derry on 14th October; Coalisland on 15th October; Coleraine on 16th October; and Strabane on 17th October. Further details can be got here.
2nd October. At benefit in Clonard Monastery for Conway Education Centre.
30th September. Representing Féile an Phobail as a guest at 'East Belfast Speaks Out', loosely based on the format of 'West Belfast Talks Back. The event was held in Ashfield Boy's School, Hollywood Road, in front of a very engaging and mostly working-class audience. Despite Jeffrey Donaldson, DUP MP, on the platform, the impression I was left with was that there were not too many DUP councillors or supporters left their firesides for the event.