Print This Post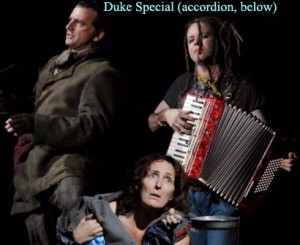 7th February. On Royal Avenue on a freezing day I met Tom Mathews and knew/ That a pint of stout he would want, a pint that I might later rue.So, we went to Madden's Bar to literally discuss the state of the literary nation. He had been in a shop, trying to buy Martin Amis's latest book but the assistant had been searching for an author called 'Amos'. Tom is currently reading 'Imperium' by the English author Robert Harris which, from Tom's description, reminded me of Robert Graves' 'I, Claudius'. After a few drinks, Tom then left to catch the 4pm train to Dublin. At the Scribes event yesterday I had noticed him occasionally taking notes in a very nice, leather-backed notebook (which some lady, I think, had bought him as a Christmas present), using a 2B pencil, a pencil showing a degree of lead overly circumcised. He explained to me that when ideas occur to him he has to immediately write them down and this was his working method. And I had been thinking all along that that was what the back of one's hands were for.
Received a very savvy email from my friend and neighbour Rory in response to my article on 'Profiting from Death'. He said: "I couldn't agree with you more (and you should have mentioned the Irish News by name)… I don't care if 'they' use a handcart for me and definitely a cheap coffin and no flash limos either… Aside from a real wooden 'Calvin Klein designer-box' they are made of chip wood and after a week or two the deceased is 'swimming in water' as they all 'cave-in'… Sorry to disagree with you, you got one fact wrong. I recall 'me da' saying (and he died in 1959), "Look at that 'so and so' is dead 15 times." Say three 'Our Fathers' and three 'Hail Marys' for your mistake! By the way, the better quality papers down South don't do multiple notices.'
Very interesting. Could we get people – who can ill afford the costliness of these death insertions – to agree to only put in one or two family notices?
6th February. Brought poet/cartoonist Tom Mathews around a few hostelries before bringing him to Scribes at the West [club] where he was one of the speakers along with Les Barker and Duke Special who also sang [brilliantly!]. What a performer. What performers! Duke Special was fresh from a gig in Draperstown in support of the victims of the Haiti earthquake. He is celebrating the forthcoming release of three new records which include songs he wrote based on Bertolt Brecht's words for the recent production of Mother Courage and Her Children at the National Theatre in London (which featured Duke and actress Fiona Shaw); songs from an unfinished musical by Kurt Veil based on Mark Twain's Huckleberry Finn; and a collection of songs inspired by 'The Book of Illusions' by the American writer Paul Auster.
5th February. Picked up poet Les Barker from City Airport and brought him to the BBC where he was interviewed by Kim Lenaghan for Arts Extra. Les recited his tragic/comic poem about the sinking of the Titanic from the polar bear's perspective. Later gave Les a small tour of Belfast [pubs] meeting Dawn Purvis along the way who said in response to Les's poem about the Titanic, "it was okay when it left us in East Belfast"!

Print This Post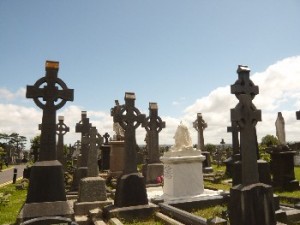 A few weeks ago Lara Marlowe in the Irish Times was reporting on the aftermath of the recent devastating earthquake in Haiti which killed upwards of 150,000 people. She wrote: "Before the earthquake, Haitian funerals were an occasion for celebration. Families splashed out tens of thousands of Haitian dollars on luxury caskets and new clothing for the departed."
Whilst it might be considered to be highly respectful to honour your deceased loved ones in such a demonstrative way I am sure it placed a huge burden on Haitians who are amongst the poorest people in the Western Hemisphere. I suspect also that this pressure to compete is akin to the phenomenon of 'keeping up with the Joneses', which widely affects poor and working-class people.
There is an interesting story told by the German writer Goethe in his autobiography, which I have written about before, about his neighbour, Von Ochsenstein, a patrician who had not led a particularly remarkable life. In those days – late eighteenth century Europe – the custom (in a way similar to Haiti) was for great expense to be laid out for funerals which often crippled poor families. Von Ochenstein left behind directions that common working men should carry him to the grave, early in the morning, in perfect silence, and without an attendant or follower. Though a bit extreme, he made his point, about death being an equaliser, a leveller.
Goethe wrote: "the affair caused great excitement in the city, where they were accustomed to the most pompous funerals. All who discharged the customary offices on such occasions rose against the innovation. But the stout patrician found imitators in all classes, and, though such ceremonies were derisively called ex-burials, they came into fashion, to the advantages of many of the more poorly provided families…"
Prior to 1969, when a loved one passed away, one death notice in the 'Irish News' was adequate to inform all that person's old friends and neighbours. And, yet, fast forward to today, and when someone dies it almost seems as if their worth is measured in the number of death notices that are placed in the local newspapers. Furthermore, this phenomenon (which I believe to be connected to the Troubles when neighbours in streets, friends and relatives, placed insertions after a murder or killing to show solidarity or outrage) appears mainly to be associated with working-class people. I never see that many death notices from middle-class people: one or two notices appear to be enough. Besides, 'bad' news travels fast, so even if no notice was placed you can be sure that the majority of a late one's acquaintances would have been informed about his or her death.
The only real beneficiaries of the placing of multiple death notices, row upon row, are newspaper proprietors. I recently counted up the revenue of a well-known daily. The notices filled two or three pages (presumably, requiring one typesetter only), required little or no journalism (just a little subbing), no scanning of photographs or creative design, and was raking into its coffers about £40,000 per week.
£40,000 a week!
I am leaving instructions behind that when I pass off this mortal coil that one death notice shall be sufficient – that is, if even then, I have a friend!

Print This Post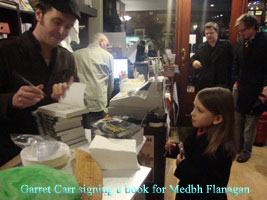 5th February. Spoke last night at the book launch of 'The Badness of Ballydog' by Garrett Carr in the No Alibis Bookstore on behalf of Féile an Phobail and as part of our Spring Festival, Féile an Earraigh. Other events over the next few days – besides lots of concerts and family events – include a talk in the Linenhall Library tomorrow at 1pm by Pádraig O Duinnín from Cork's maritime cultural and education centre, Meitheal Mara. In his presentation, 'A Man of the Sea', Pádraig will be talking about the art of traditional boat-building in Ireland.
Also tomorrow, beginning at 4pm in the West Club, we have Scribes At The West featuring Duke Special, Tom Mathews and Les Barker. All our welcome.
29th January. Interview with Jennifer Wentworth who is doing her dissertation on "IRA propaganda".
28th January. Death of J.D. Salinger.
25th January. Did Skype interview with Bonnye Stuart, a researcher from Winthrop University in South Carolina. Here subject is the influence of televised images of Martin Luther King and the US Civil Rights Movement on the nationalist people of the North and their demonstrations.

Print This Post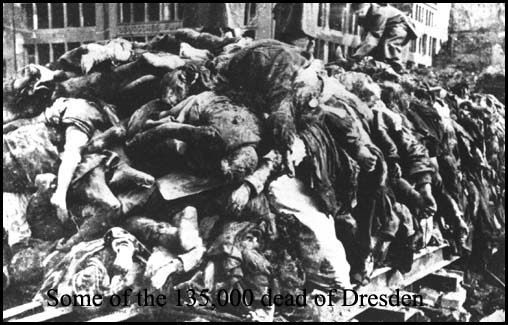 Enjoyed 'Slaughterhouse Five' by Kurt Vonnegut (who died in 2007). It is a first person narrative by Billy Pilgrim and blends science fiction with Vonnegut's own war-time experiences as a POW in Dresden, where he survived the Allied firebombing of that city on February 13th 1945 which killed 135,000 people, mostly civilians.
Billy has become "unstuck in time" and lives both on earth and in the alien planet of Tralfmadore whose occupants are resigned to the death of the universe and respond to all tragedy with their catchphrase, adopted by Billy, "So it goes."
Later on in life, the Tralfamadorians advised Billy "to concentrate on the happy moments of his life, and to ignore the unhappy ones – to stare only at pretty things as eternity failed to go by."
Billy's friend in the mental hospital, Eliot Rosewater, had told him "that everything there was to know about life was in The Brothers Karamazov, by Feodor Dostoevsky. 'But that isn't enough any more.'"