Print This Post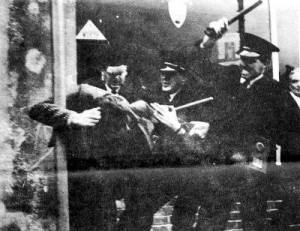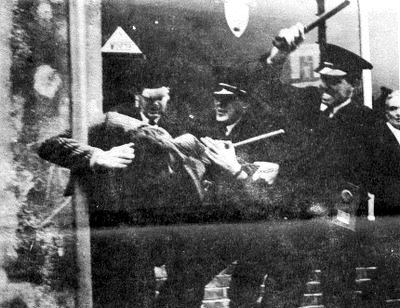 Was invited by Denis Haughey of the SDLP to participate in the McCluskey Civil Rights Summer School in the old Church of Ireland Holy Trinity Church in Carlingford, last Saturday, 28th August. I was to debate with Austin Currie the question: "How might the Civil Rights campaign have developed had there been no 'armed struggle'?"
The hostility shown by Austin Currie and several contributors from the floor epitomises what is wrong with the SDLP and why it is going nowhere. In my opinion, they believe they were born to lead, that republicans are upstarts, that they invented the civil rights movement and own the copyright. Their holier-than-thou attitude is so quaint and laughable. They are certainly chafing at Sinn Féin having overtaken them at the polls. For fuck's sake, get over it! Some of them are clearly in need of therapy to deal with unresolved hostility.
Austin continues to make the cardinal mistake of holding republicans responsible for the violence of the past ["the barbarism of the IRA"] without accepting that the state was born out of violence and in violence, that the forces of the state employed violence to maintain the status quo and thus provoked much of the other violence. He only mentioned the oppression and alienation of the nationalists when I put him on the spot and failed to address my contention that the armed struggle had created negotiating muscle for the SDLP between 1971 and 1973 [when it was able to argue for power-sharing and a Council of Ireland].
Denis Haughey and Tim Attwood were very courteous but many among the audience of about sixty are in need of serious manners. I have never witnessed any of our guests at Féile an Phobail – from Ruth Dudley Edwards to Eoghan Harris to Ian Paisley Jnr – ever being received in such an ill-mannered way from the floor.
25th August. Interviewed by Rob Hampton from London who is working on a post-graduate thesis on the pre-merger of An Phoblacht and Republican News and my role and views at that time.
23rd August. I wrote a piece about Béal na mBláth commemoration in West Cork yesterday which was addressed by Fianna Fail minister Brian Lenihan. The piece was published in today's edition of the Andersonstown News.
17th August. Did short telephone interview with Andrew Moore from King's College, London, who is completing his MA and about to start a PhD on counter-insurgency and the role of intelligence in British security policy in Ireland.

Print This Post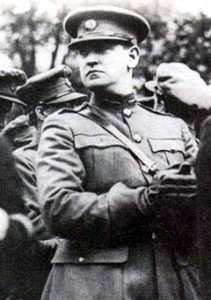 I wrote a piece about Béal na mBláth commemoration in West Cork yesterday which was addressed by Fianna Fail minister Brian Lenihan. The piece was published in today's edition of the Andersonstown News:
To the right of de Valera's headstone in Glasnevin Cemetery hung a few forlorn and wilted red roses at the end of scrawny stems. Across the way, at another grave, there were six vases overflowing with tall fresh flowers of vibrant colours, and along the surround several new wreaths had been placed just that morning, one of which said, 'In Loving Memory Of Michael Collins'.
George McCullough (originally from North Belfast but whose mother comes from Beechmount Parade) is the Chief Executive of Glasnevin. During our wonderful tour, last month, we visited, amongst others, the graves of Thomas Ashe (the first republican to die on hunger strike), O'Donovan Rossa, Harry White and Dáithí Ó Conaill, another hunger striker and former vice-president of Republican Sinn Féin.
The last time I had been in Glasnevin was in May 1989 at the funeral of my Uncle Harry, a veteran republican who had once been sentenced to death. Despite our political disagreements (mainly over the ending of abstentionism) we remained close and his house remained one of my billets which is why I despise Ed Moloney's book 'Voices From The Grave' where he quotes Brendan Hughes claiming that Harry threw me out of his house, something which never happened and is a slur which Moloney didn't have the courtesy to seek from me a response.
As we stood in front of Collin's grave, overflowing with flowers, George McCullough said: "it's the same every week, the floral tributes left here almost swamp Collins' grave and tower over the inscription."
So, make of that what you will.
A sign of maturity is honesty and to achieve honesty one must be prepared to revise in the light of experience and learning.
A sign of maturity was the decision by the organising committee of the annual Béal na mBláth commemoration in West Cork, an event associated with Fine Gael, to invite Fianna Fail minister Brian Lenihan to deliver yesterday's oration at the spot where Michael Collins was killed eighty-eight years ago in an IRA ambush.
It was not without controversy or protest. Senator Liam Twomey (who is still in shorts, having only joined Fine Gael four years ago) has objected to Lenihan because his "predecessors had murdered Michael Collins"!
The use of such language represents an outrageous throwback to dark and overwhelmingly tragic times.
Brian Lenihan's grandfather, had, in fact, been on the Treaty side (that is, on Collins' side). And Fianna Fail was actually founded four years after Collins' killing when de Valera had split from the IRA and Sinn Féin in 1926, seven years before the founding of Fine Gael. Of course, roughly speaking, both parties' roots and differences can be traced to the split in republicanism in reaction to the truce and treaty which gave rise to the subsequent civil war in which Collins and many republicans lost their lives.
Senator Twomey was rightly and comprehensively condemned by a variety of opinion and people who can at this historical remove view in the round the legitimacy of the convictions passionately held by both sides in 1921/1922.
In 'The Irish Revolution And Its Aftermath' Frank Costello writes: "the weight of historical evidence leads to the conclusion that the War of Independence indeed led to a greater degree of Irish freedom than that offered by the Government of Ireland Act (1920), and certainly beyond that offered by the false promise of Home Rule."
Currently, dissident republicans are waging a campaign to undermine that which after a long struggle and much sacrifice has been achieved – "a greater degree of Irish freedom" than went before.
I grew up, politically oppressed, second class, in what we derisively called the 'Orange State'. I live in the same place but if it is no longer the state I grew up in. It has been transformed and, if anything, it is 'Green and Orange' (with a waxing neutral white!) and by that I mean that there are no impediments to a nationalist or republican attaining office in any category in the land. Indeed, we might even see former IRA leader Martin McGuinness elected First Minister in 2011.
True, we still do not have a united Ireland but I do not feel vanquished. I feel confident, self-assured and invigorated by real change within unionism – even small things like Ian Paisley Jnr appearing on the Falls Road in a debate two weeks ago and being rapturously applauded.
The asinine mantra of the dissidents is that Sinn Féin is "administering British rule". In a way, the British Ministry of Defence and British soldiers are certainly miserably attempting to administer a form of British rule in Afghanistan. But is the Minister of Education in the North, Sinn Féin's Caitriona Ruane "administering British rule" and are school teachers her soldiers and are schoolchildren the dispossessed?
Are the DoE workers, from Aughnacloy to Derry, under Minister Conor Murphy, actually Third Paras tarmaccing a British road in Ireland?
Sinn Féin, with the largest mandate in the North, is administering Irish rule for Irish people in a part of Ireland, not in the shires of England, under the maximum possible circumstances.
When you point out to dissidents that they have no support they retort, "the same was said about the Provos at the start", which is true, but in entirely different circumstances.
Actually, if they follow through their 'Provo' analogy – not that they can ever hope to replicate the potency of the IRA campaign – what the Coca Colas (or whoever) face is eventually having to compromise, having to work out how to release from prison young people they convicted by their melodramas. Remember, one of the IRA's demands from the British was an amnesty for all political prisoners – a call I have yet to hear in dissident discourse.
Yes, dissidents will eventually face the prospect of having to compromise.
Which is exactly what Michael Collins felt he had to do. Would Collins have signed again had he known about the misery that the treaty (partition already a fait accompli) would bequeath to the North, had he known the magnitude of the civil war and the bitterness engendered?
Who knows what he felt his measured choices were.
But one does get a sense that he is not turning in his Glasnevin grave, that he would understand and would not regret that 'his murderers' (according to Twomey), his former friend and comrade de Valera, would step into the space that he, Collins, had made possible in life .. and in death at Béal na mBláth, eighty-eight years ago yesterday.

Print This Post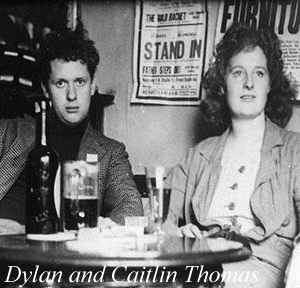 Wrote a feature for Monday's edition of the Andersonstown News. Title of article: 'Writers Block While The Writer's Blocked'
Brendan Behan once said, "I only take a drink on two occasions: when I'm thirsty and when I'm not".
Sounds hilarious until you consider that he died at the age of 41, and was probably past his best at the age of 35 when he published 'Borstal Boy'.
The relationship between alcohol and writers has been well documented as has whether drink/drugs liberate the artistic soul. Of the USA's seven Nobel Literature Laureates, five were alcoholics.
Notably, every generation comes up with its own expression for its excesses, from 'the roaring twenties', to the age of 'wine, women and song' to 'sex, drugs and Rock 'N' Roll'.
I am not sure of the circumstances under which Shane McGowan wrote 'Fairy Tale Of New York', when he still had a tooth in his head and could steadily hold a pen, but certainly in recent years he has never observed or replicated anything as gritty or as powerful as his first musical poem.
One of the most effective videos therapists could probably show in rehab clinics is of a drunken Amy Winehouse trying to sing and stand simultaneously. As Kurtz remarked: "The horror! The horror!"
Last week I was in the company of Irvine Welsh, author of the cult novel 'Trainspotting'. Irvine is much taller than I expected, healthier and younger-looking than in his photographs and is working on the prequel to 'Trainspotting'.
If you have seen the film or read his novels you will know that many of his characters are heroin addicts, cocaine abusers and alcoholics. It should come as no surprise then to learn that Irvine was drinking by the age of 14 and was taking speed by 17.
After his reading, as part of Féile, we went to my house for a glass of wine. I asked him who his favourite authors were. He mentioned Evelyn Waugh.
I thought the contrast between Irvine's working-class upbringing and Waugh, who came from a comfortable, middle-class family, was Oxford-educated and knocked about in aristocratic and society circles couldn't have been more contrasting.
Waugh could be very funny and wrote that wonderful novel, 'Brideshead Revisited'. In his diary he tells a story about painstakingly trying to teach English boys Irish history only to be rewarded with this answer to a question about the leader of the Irish Parliamentary Party: "Parnell was an Irishman in Victoria's reign who was murdered in Felix Park because of a divorce."
But Waugh was also an addict – an alcoholic – who died at the age of 62. His accounts of his bingeing seem incredible: "I am at the moment just recovering from a very heavy bout of drinking… Next day I moved to 40 Beaumont Street and began a vastly expensive career of alcohol… Next day I drank all the morning from pub to pub… I then drank double brandies until I could not walk… I fell out of a window and then relapsed into unconsciousness…"
Alcoholism and drug abuse among writers is more prevalent than among many other occupations. Alcoholic writers themselves often peddle the myth that inspiration and creativity can best be found at the bottom of a bottle, and though there might be occasional proofs (if you will excuse the pun) of this the weight of evidence is to the contrary.
"Good writers are drinking writers," said Hemingway – who blew his head off with a shotgun.
"I wouldn't recommend sex, drugs, or insanity for everyone, but they've always worked for me," wrote Hunter S. Thompson ('Fear And Loathing in Las Vegas') – before he too went on to commit suicide.
Twelve centuries before Thompson was even born, the Chinese poet Li Bai, a.k.a. one of the 'Eight Immortals of the Wine', tried to embrace the reflection of the moon in a lake whilst drunk, fell in and drowned.
Coleridge was an opium addict when he wrote 'Kubla Khan' and died of respiratory problems and an enlarged heart brought on by prolonged opium usage.
John Lennon wrote 'I Am The Walrus' while on acid and the title is a dead giveaway – though it was a maniac who took away his life.
Welsh poet Dylan Thomas, an alcoholic from he was 20, met his future wife Caitlin in a pub, and their marriage was stormy and abusive, fuelled by alcohol. "Ours was not only a love story, it was also a drink story," she wrote. "The bar was our altar." As he lay dying in a New York hospital she burst in drunk and shouted, "Is the bloody man dead yet?"
In his well-received novel 'The Truth Commissioner', David Park's character Henry Stanfield comically/cynically refers to the North as "a godforsaken land … where a ship that sank and an alcoholic footballer are considered holy icons". Ouch!
A few years ago, Marion Keyes spoke at Féile an Phobail about her battle with alcoholism and clinical depression and how writing actually helped her overcome both. And, of course, Pete Hamill, who also once spoke at Scribes, described the toll that drink took on him in his powerful memoir, 'A Drinking Life'.
So, as I sit at my word processor, I am speedily transported on to a higher plane of creativity with a glass of semi-skimmed milk in one hand and a dark Bourbon biscuit in the other, recalling those cautionary words of Scott Fitzgerald, who died of alcoholism, aged forty-four:
"First you take a drink, then the drink takes a drink, then the drink takes you."
Amen

Print This Post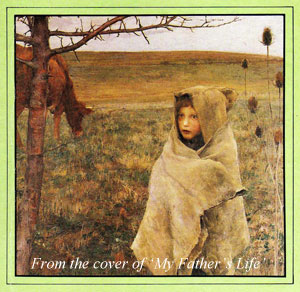 Finished 'My Father's Life' by Rétif de la Bretonne, a wonderful little French book and chance find in a second-hand bookstore in a market in Gorey a few weeks ago. I was at a wedding and had a few hours to spare, went into Gorey and bumped into Gerry Hanratty, a former republican prisoner from Belfast who is now married and living in Co Wexford. He pointed me in the direction of the market after we had a coffee and a yarn.
Did interview with Dr. Peter F. Trumbore [an associate professor of political science at Oakland University in Rochester, Michigan] about his research project that in part deals with the current state of the Republican Movement.
15th August. Wrote a feature for the Monday edition of the Andersonstown News about drink and writing! 'Writers Block While The Writer's Blocked'.
10th August. Interviewed by Freddie Cowper-Coles from King's College, London, who is doing research on the conflict here.
9th August. Wrote a feature for the Monday edition of the Andersonstown News about Feile.
The summer Féile is over and I am a stone lighter. What a hectic time. What an extraordinary time. West Belfast goes out – and West Belfast invites in. We exemplify how culture can replace and displace conflict. It is the political ambience, the mix of social commentary about society and the world at large, the laughter of our community, the appearance and availability of poets, singer/songwriters, the breadth of music, the street theatre, the dramas, the street parties, that make Féile an Phobail quite unique on this island.
And it has an impact, has an effect to the good.
A woman who had never been at West Belfast Talks Back before came up to Majella McCloskey, one of the organisers of the event, and could hardly contain herself. She said she had never experienced an event like it. The goodwill, the banter, the confidence of the audience, the range of questions, the level of discussion was so impressive.
Earlier, Deputy First Minister Martin McGuinness shared a platform in the Falls Library alongside former loyalist prisoner William 'Plum' Smith to discuss the road to ceasefire. As Jim Gibney said, it was a powerful signal from McGuinness that unlike the snobbery practised by many politicians, there is no 'elitism' attached to his office, we are all equal and should be heard whether the views are ones we agree with or totally oppose.
Where else would you get in the one programme Red Hand Luke (aka Dan Gordon), Lenny Henry, a Teddy Bear's picnic, Ian Paisley Jnr, It's a Knockout, Nobel Laureate Seamus Heaney, a convention of former boxers, Irvine Welsh, Bert Lynch (aka Jimmy Ellis) from 'Z Cars', the Russian Philharmonic Orchestra, £26.5 million in missing bank notes, Brian Kennedy (the novelist!), a poc fada through the grounds of Stormont, 400 kids at a Hip Hop, Samba Soccer, a lumber from George Clooney, an international food fayre, to mention a fraction of the events.
But there are always going to be some complaints. Like the liquored guy who wasn't allowed to go backstage to torture and invite Lenny Henry to some rave ("so much, hic, for this being a, hic, f****** festival of the people!"
Then there was last Wednesday. I was stopped by a friend who has a foot in several camps (so to speak). "Here, Dan, I was told that youse tried to stop supporters of the prisoners in Maghaberry from taking part in the parade."
Then you patiently explain what happened, but with some frustration because you know that whoever initially spread that rumour had had to have done so with malice and had had a 72-hour start. You explain that Féile placed notices and press statements in local papers months ago inviting community organisations, youth clubs, sporting organisations, etc., to participate in the opening day children's festival parade; that we asked people and groups to submit events to be included in the published programme and that we try to provide such groups with space or rooms or lecture theatres and with free publicity.
That's how there is a Palestinian Day, a Communist Party panel discussion, an Islamic talk, a lecture on Christianity in St Oliver Plunkett Church, a Prisoners' Day in the Felon's, a film about Bombay Street in Clonard Hall, an Amnesty International discussion on the media and human rights, etc.
The prisoners' support group did not ask to participate, nor did they liaise with the parade organisers, nor did they ask for a room in which to hold a meeting nor did they ask for publicity. That rumour monger reminds me of the person who criticised Sinn Féin for doing nothing for the prisoners, then as soon as Sinn Féin MLAs visited Maghaberry accused Sinn Féin of being 'blood suckers', of attempting to exploit their prisoners! Talk about a balloon!
Regardless, it was a great festival, perhaps the best in twenty-three festivals.
Most memorable moments?
The dropped jaw, the disbelief, of an elderly woman in the audience listening to Irvine Welsh's expletive-rife, hilarious and grotesque tale of marital dysfunction when the misogynistic husband's football match is disrupted by his 'selfish' wife getting run over by a train and losing both legs. I have no idea what she thought she was coming to hear – but it certainly wasn't that!
Brian Kennedy recalling the mesmerising effect of album covers of LPs in Patsy Crawford's old shop in Beechmount Avenue, particularly that of the Flying Column's 'Four Green Fields'.
Another moment. Seamus Heaney in St Mary's, people choking back tears as he read 'Mid-Term Break' about the death in a car accident of his four-year-old brother Christopher, and those devastating last lines: "A four foot box, a foot for every year."
Yes, Féile united many.
Many thanks to all the wonderful staff, workers and voluntary workers but particularly to Cathy Kelly, Finance Manager extraordinaire, who ensures that the engine never seizes!

Print This Post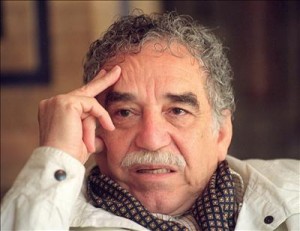 Finished this second volume in late July. Am trying to finish all four before Christmas. [The four-box set was a Christmas present last year!] In his introduction Orhan Parmuk writes: "The Paris Review interviews were not tied to a particular book or work that the authors were obliged to promote. These were writers who were already established and world famous, and in these interviews they talked about their writing habits, the secrets of their trade, their ways of writing, their fragile moments, and the ways in which they overcame the difficulties they encountered."
James Thurber. Quotes: I don't believe the writer should know too much where he's going. If he does, he runs into old man blueprint – old man propaganda. (From Issue 10, 1955)
William Faulkner. Quotes: An artist is a creature driven by demons. He doesn't know why they choose him and he's usually too busy to wonder why. He is completely amoral in that he will rob, borrow, beg, or steal from anybody and everybody to get the work done…The writer's only responsibility is to his art. He will be completely ruthless if he is a good one. He has a dream. It extinguishes him so much he must get rid of it. He has no peace until then. Everything goes by the board: honour, pride, decency, security, happiness, all, to get the book written. If a writer has to rob his mother, he will not hesitate; the 'Ode on a Grecian Urn' is worth any number of old ladies. (From Issue 12, 1956)
Isaac Bashevis Singer. Quotes. There is no machine and no kind of reporting and no kind of film that can do what a Tolstoy or a Dostoyevsky or Gogol did. (From Issue 44, 1968)
John Gardner. Quotes. I try to be absolutely direct about moral values and dilemmas. Read it to the charwoman, Richardson said. I say, make it plain to her dog.
Samuel Beckett – surely one of the great writers of our time, despite my objections – is loved by critics, but except for John Fowles, I hear no one pointing out that the tendency of all he says is wrong. He says it powerfully, with tragicomic brilliance, and he believes it, but what he says is not quite sound. Every night Samuel Beckett goes home to his wife, whom he's lived with all these years, he lies down in bed with her, puts his arms around her, and says, No meaning again today… Critics can say, and do say, Well, it doesn't matter what he says, it's how well he says it. But I think that in the long run Beckett is in for it. (From Issue 75, 1979)
Gabriel García Márquez. Quotes. In journalism just one fact that is false prejudices the entire work. In contrast, in fiction one singe fact that is true gives legitimacy to the entire work.
(Speaking about the banana fever in 'One Hundred Years of Solitude') The banana fever is modelled closely on reality. Of course, I've used literary tricks on things that have not been proved historically. For example, the massacre in the square is completely true, but while I wrote it on the basis of testimony and documents, it was never known exactly how many people were killed. I used the figure three thousand, which is obviously an exaggeration. But one of my childhood memories was watching a very, very long train leave the plantation supposedly full of bananas. There could have been three thousand dead on it, eventually to be dumped in the sea. What's really surprising is that they now speak very naturally in Congress and the newspapers about the "three thousand dead". I suspect that half of all our history is made in this fashion. In 'The Autumn of the Patriarch', the dictator says it doesn't matter if it's not true now, because sometime in the future it will be true. Sooner or later people believe writers rather than the government.
The more power you have, the harder it is to know who is lying to you and who is not. When you reach absolute power, there is no contact with reality, and that's the worst kind of solitude there can be. A very powerful person, a dictator, is surrounded by interests and people whose final aim is to isolate him from reality; everything is in concert to isolate him.
To be a good writer you have to be absolutely lucid at every moment of writing, and in good health. I'm very much against the romantic concept of writing, which maintains that the act of writing is a sacrifice, and that the worse the economic conditions or the emotional state, the better the writing.
When I travel I can't work.
One of the most difficult things is the first paragraph. I have spent many months on a first paragraph, and once I get it, the rest just comes out very easily. In the first paragraph you solve most of the problems with your book. The theme is defined, the style, the tone. At least, in my case, the first paragraph is a kind of sample of what they rest of the book is going to be. That's why writing a book of short stories is much more difficult than writing a novel. Every time you write a short story, you have to begin all over again.
I have great admiration for translators, except for the ones who use footnotes. They are always trying to explain to the reader something that the author probably did not mean; since it's there, the reader has to put up with it. Translating is a very difficult job, not at all rewarding, and very badly paid. A good translation is always a recreation in another language… I think that my work has been completely recreated in English. There are parts of the book that are very difficult to follow literally. The impression one gets is that the translator read the book and then rewrote it from his recollections. That's why I have such admiration for translators. They are intuitive rather than intellectual. Not only is what publishers pay them completely miserable, but they don't see their work as literary creation.
I was asked the other day if I would be interested in the Nobel Prize, but I think that for me it would be an absolute catastrophe. I would certainly be interested in deserving it, but to receive it would be terrible. It would just complicate the problems of fame even more. (From Issue 82, 1981)
Philip Larkin. Quotes. The best writing conditions I ever had were in Belfast, when I was working at the university there. Another top-floor flat, by the way. I wrote between eight and ten in the evenings, then went to the university bar till eleven, then played cards or talked with friends till one or two. The first part of the evening had the second part to look forward to, and I could enjoy the second part with a clear conscience because I'd done my two hours. (From Issue 84, 1982)
James Baldwin. Quotes. When you're writing, you're trying to find out something that you don't know. (From Issue 91, 1984)
Harold Bloom. Quotes. Literature is not an instrument of social change or an instrument of social reform. It is more a mode of human sensations and impressions, which do not reduce very well to societal rules or forms.
Alice Walker is an extremely inadequate writer, and I think that is giving her the best of it. A book like 'The Color Purple' is of no aesthetic interest or value whatsoever, yet it is exalted and taught in the academies. It clearly is a time in which social and cultural guilt has taken over.
'As I Lay Dying' is a very difficult piece of work.
All religions have always been pernicious as social, political, and economic entities. And they always will be. (Issue 118, 1991)
Stephen King. Quotes. I've always thought that the sort of book that I do – and I've got enough ego to think that every novelist should do this – should be a kind of personal assault. It ought to be somebody lunging right across the table and grabbing you and messing you up.
As a science-fiction writer Alfred Bester used to say, The book is the boss. You've got to let the book go where it wants to go, and you just follow along. If it doesn't do that, it's a bad book. And I've had bad books. (Issue 178, 2006)

Print This Post
At Féile an Phobail I introduced many speakers during the festival including Seamus Heaney who spoke at Sam Thompson's grave in the City Cemetery before giving a talk on his old friend and school head master, Michael McLaverty.
7th August. Introduced Lara Marlowe [Irish Times] who spoke about her journalism and the conflicts she had covered.
2nd August. Introduced Féile/Amnesty International event on 'Human Rights & Journalism'. Introduced Pat Finucane Centre event on 'Weapons of Choice'.
31st July. Introduced Patricia Craig at St Mary's who gave a talk on her memoir, 'Asking For Trouble', followed by a Q & A session. Later, introduced Irvine Welsh ['Trainspotting'] who read from his book 'Reheated Cabbage' and then did a Q & A on the writing process. Excellent events with good audience participation.
30th July. Attended the rededication of the grave of Sam Thompson in City Cemetery. Speakers – Jimmy Ellis, Ann Devlin and Seamus Heaney. Later, introduced Seamus Heaney at St Mary's University College where he gave a very moving talk about his old headmaster, friend and mentor, Michael McLaverty, and read from a selection of poems. In my introduction I said:
Very often when introducing someone famous it is customary to say that our next guest needs no introduction and then the host goes on to do just that! Well, who am I to break with tradition?
When I was a teenager in the early sixties we were open to all sorts of influences. It was either Micky Connolly, who wanted to play lead guitar along with Eric Clapton in Cream, but who went on to become a doctor, or Gerry Fitzgerald, who went on to become the chief photographer with the Belfast Telegraph, who said to me one day, "Here, have you heard of Heaney?"
Now, I thought they were talking about Dessie Heaney from 6B.
I was big into Leonard Cohen so 'Death of a Naturalist' and 'Door Into The Dark' sounded Cohen-esque enough for me.
Needless to say, I was bowled over and have followed the twists and turns of this man's life ever since.
Most of you know the roots of this community festival, and the role of culture in replacing and displacing conflict, and you all know those famous words of Bobby Sands – "Everybody has their part to play, no matter how great or small."
Zhang Xianling served 22 years in labour camps because the Chinese authorities considered his poetry deviant. After he was rehabilitated he said: 'Every thinking person has a choice of three different relationships with the society and politics of his or her country: to participate, to flee, or to transcend.'
Edward Said, in his book, 'Culture and Imperialism', quotes Hugo of St Victor, a twelfth-century monk from Saxony, who wrote: 'The person who finds his homeland sweet is still a tender beginner; he to whom every soil is as his native one is already strong; but he is perfect to whom the entire world is as a foreign place.'
What we have learnt – certainly I have – as we have grown older, and hopefully wiser, is that having your part to play does not oblige you to the parish or to the nation but is applicable to this our earth and to humanity.
Nevertheless! Nevertheless.
Don't think, Seamus, you get off that lightly!
You have won the Nobel Prize for Literature, and you know what Shelley said about poets being the real legislators of the world, so would you not consider running for President?
Okay, you are not from Belfast – and I am not saying you're a bog trotter – and you're not as young looking or as nimble as our Mary – but the laureate of Presidency is there for the taking, though unfortunately we up here are not allowed to vote for you.
The number of accolades showered on Seamus Heaney are innumerable. Just this week his forthcoming book, 'Human Chain' [I like the title – another Leonard Cohen spectacular!], Seamus's 12th volume of poetry, has been nominated for the Forward Prizes for Poetry.
An hour ago, Seamus visited St Thomas's school for the first time since 1961 where he worked under a great headmaster and writer, Michael McLaverty. Today, he will pay tribute to his friend and mentor.
Folks, may I introduce the gentleman Seamus Heaney, of whom we are so proud!
29th July. Féile kicked off tonight! Chaired the launch in the Falls Library of Tom Hartley's revised book, 'Written in Stone'. Guest speaker – Dr John Dunlop.
26th July. Finished 'The Paris Review Interviews Vol. II'.
24th July. At Glasnevin in Dublin we were given a wonderful tour by the cemetery's chief executive, George McCullough, a Belfast man. It was so moving. I had last been there in 1989 at the burial of my uncle, Harry White, in the Republican Plot. So, we visited Harry's grave and that nearby of Dave O'Connell [who died at the age of 53], former Vice-President of Republican Sinn Fein. We visited the graves of Thomas Ashe, the first republican to die on hunger strike, in 1917; Kevin Barry; O'Donovan Rossa; and Maud Gonne MacBride, among others. Interestingly, there were few flowers on Dev's grave whereas Collins' grave was awash with fresh bouquets placed by visitors.
19th July. Finished 'The Land of Green Plums' by Herta Müller, first published in English in 1996 and winner of the International IMPAC Dublin Literary Award. What an awful novel. Unfocussed, confusing, evoking no sympathy for the characters – students oppressed by Ceauşescu's not-so-secret Romanian police. I know you cannot judge the entire oeuvre of a writer on one novel but I'll not be rushing for another by her. Last year she was awarded the Nobel Prize for Literature.
15th July. Posted piece on website about Michael Dorris and a reader's reaction to my feature of some years past.
10th July. Went to New Ross. Did tour of replica Famine Ship, the Dunbrody. Very moving. Later, visited the home where the great grandfather of President John F Kennedy was born and toured the small museum there.
9th July. At wedding in Castletown, County Wexford. On way out of church was told that Liam Mellows was buried in the adjacent cemetery. I had always thought he was buried in Galway. When younger read the Desmond Greaves' biography 'Liam Mellows And The Irish Revolution', a great book which analysed Mellows' socialism, particularly what he wrote whilst in Mountjoy Jail before he was summarily executed by Free State Forces.
8th July. Launch of Féile's summer programme.
7th July. Interviewed by Peter Taylor for a BBC documentary on his reporting of the conflict, to be broadcast in September.
Finished 'Paperboy' by Tony Macaulay who was born on the Shankill and sold the Belfast Telegraph as a child there. The book is very funny and Tony is one of the readers at this year's Scribes during the August Féile.

Print This Post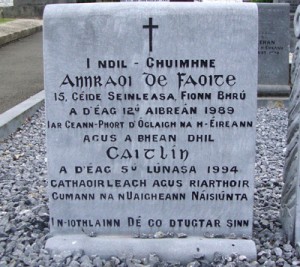 At Glasnevin in Dublin we were given a wonderful tour by the cemetery's chief executive, George McCullough, a Belfast man. It was so moving. I had last been there in 1989 at the burial of my uncle, Harry White, in the Republican Plot. So, we visited Harry's grave and that nearby of Dave O'Connell [who died at the age of 53], former Vice-President of Republican Sinn Fein. We visited the graves of Thomas Ashe, the first republican to die on hunger strike, in 1917; Kevin Barry; O'Donovan Rossa; and Maud Gonne MacBride, among others. Interestingly, there were few flowers on Dev's grave whereas Collins' grave was awash with fresh bouquets placed by visitors.